AllOutdoor Review: ATN OTS LT 320 4-8x Thermal Monocular
Adam Scepaniak 12.22.21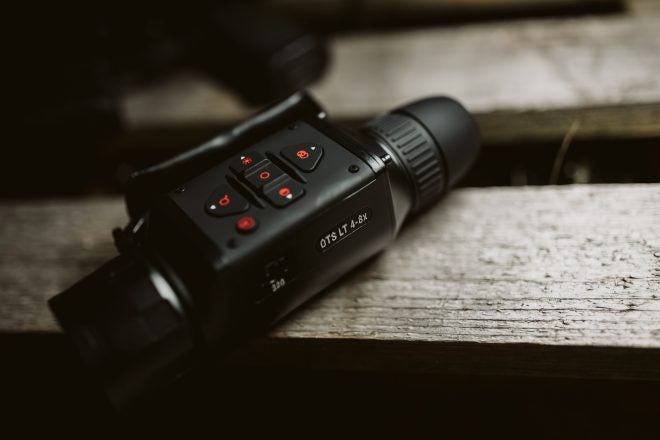 If you are familiar with thermal optics you already understand the advanced capabilities and advantage they give you in the field. To be able to see what otherwise could not be seen is huge! The next element in utilizing thermal optics properly is knowing how to deploy them. If you have a thermal riflescope that is fantastic because it affords you the ability to make a sound and humane shot on game. What bridges the gap from the point of pulling the trigger to identifying game though?… That is where a handy thermal monocular comes in. You cannot be out in the field always muzzling your rifle around trying to spot game. With a handheld thermal monocular, you can be glassing for game and easily tuck it away in a backpack or coat pocket at a moment's notice. A good thermal monocular is like peanut butter and jelly; they go hand-in-hand. For those reasons, we are reviewing an ATN OTS LT 320 4-8x Thermal Monocular today. Let's dive in!
ATN Coverage on AllOutdoor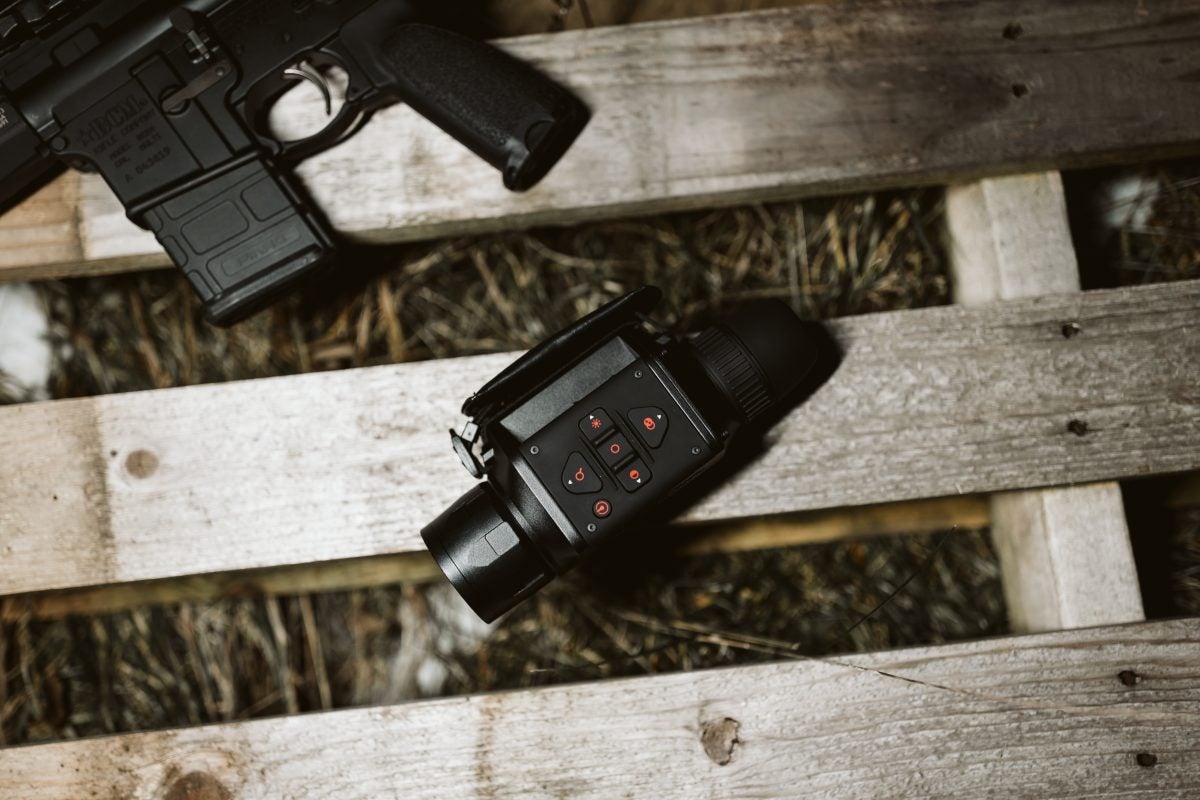 Specifications – ATN OTS LT 320 4-8X Thermal Monocular
A thermal monocular like the ATN OTS LT 320 4-8x is phenomenal for detecting, recognizing, and identifying game. This variable power thermal monocular can detect game out to 1,500 meters, recognize it out to 680 meters, and positively identify game to 340 meters. With over 9+ hours of continuous use and battery life available, a thermal monocular can be invaluable for scouting potential hunting locations, recognizing game before you stalk and pursue it on foot, and handy when attempting to recover game as well. All of the specifications for the OTS LT 320 4-8X Thermal Monocular can be read below as presented by ATN:
Core: ATN Obsidian Core LT
Micro Display: 1280×960 HD Display
Eye Relief: 25 mm
IP Rating: Weather resistant
Charging: USB, type C
Color Modes: White Hot | Black Hot
Battery Life (Li-ion): 9+ hrs
Operating Temperature: -20°F to +120°F | -28°C to 48°C
Dimensions: 195x75x66 mm
Weight: 1.2 Lb | 560 g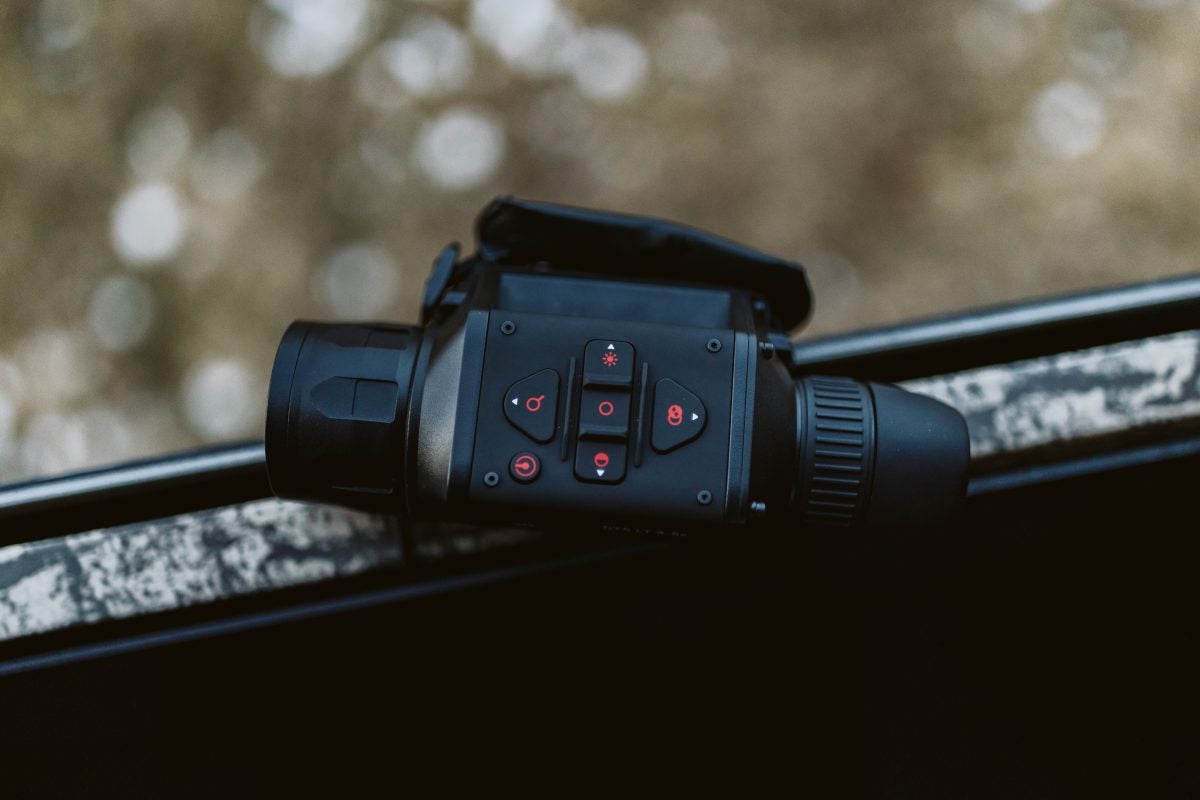 The MSRP is $1,999 for the ATN OTS LT 320 4-8X Thermal Monocular traditionally, but at the time of this writing they are on sale on the ATN website for $1,799 – $200 off the regular price. For those who are less familiar with thermal optics, ATN goes on to explain what their OTS LT series is all about:
"The ATN OTS LT thermal monocular has been completely redesigned, it is compact and a lightweight thermal handheld scanner. Powered by our new Obsidian LT Core and Cutting Edge sensors for sharp, crisp infrared monocular images in White Hot or Black Hot. With a long-lasting battery life of 10+ hours and simple, easy to use controls, give you the advantage for game detection/recovery and Search and Rescue operations will be quicker and more efficient."
Field Use – ATN OTS LT 320 4-8X Thermal Monocular
The ATN OTS LT 320 4-8X Thermal Monocular is a piece of equipment I have had the good fortune of using for close to a year now. I became initially acquainted with it while on a Texas hog hunt in the spring of the year, and have been using it for odd tasks – some hunting related while others not – ever since. As stated earlier, with the ability to pick up a positive thermal signature out to 1,500 meters to detect game that can be incredibly valuable.
While hunting in Texas for wild hogs we would continually be driving around private property glassing into fields of sage brush in search of invasive pigs. Having the OTS LT 320 4-8X Thermal Monocular was helpful because it is so small, compact, and lightweight. It was something we could easily stow away in a glovebox, center counsel, or even a cup holder. Equally, if we spotted game and decided to park our vehicle and pursue, we could tuck away that monocular easily in our pocket.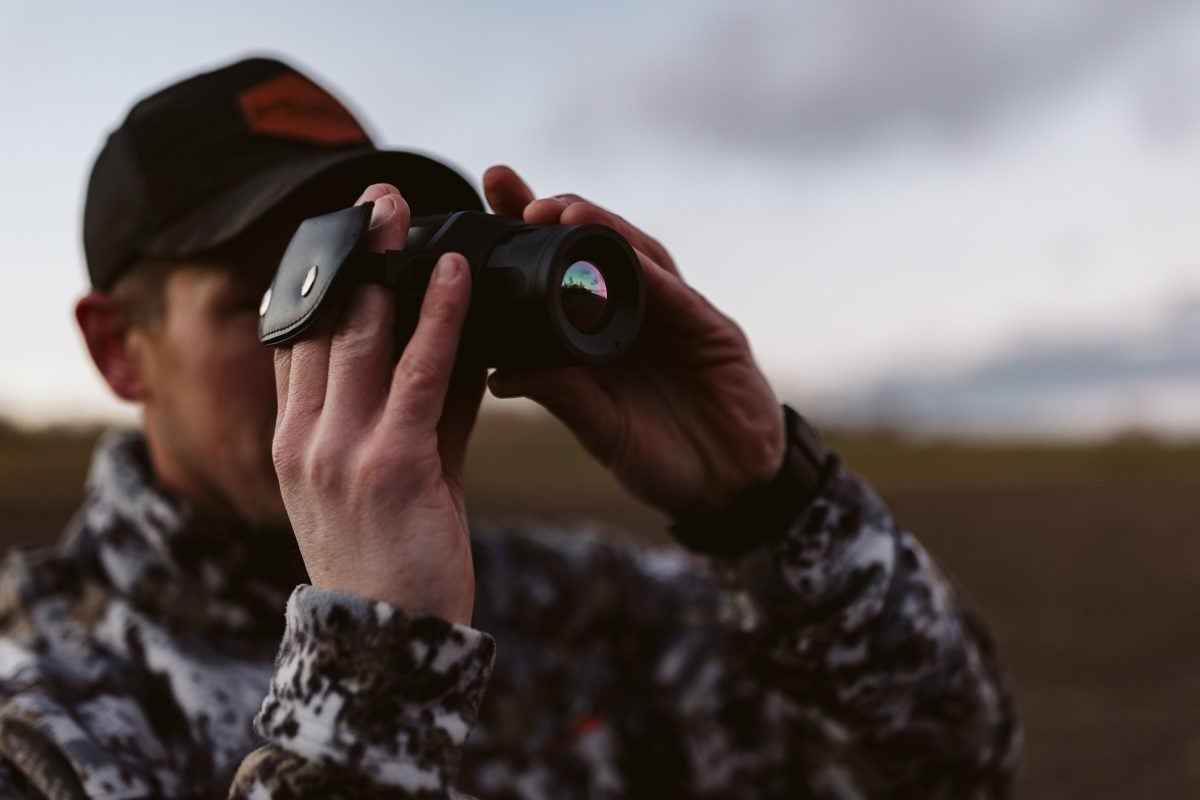 I found even more creative ways to deploy the ATN OTS LT 320 4-8X Thermal Monocular once I returned home to Minnesota. My family operates a modest angus cattle ranch and they always need tending to. Whether that is monitoring the fence, keeping the local coyote population in check, or herding back escaped cattle. One summer evening a ravaging wind storm came through our area that excited the cattle and some got out. We wanted to get them back into our pasture as soon as possible that night because there are several major roads next to our property. There was a high risk of the escaped cattle getting hit by a vehicle if they were still out by morning.
So, in the middle of the night I went in search of them like a shepherd collecting his sheep, but with the ATN thermal monocular in hand. Within 30 minutes of circling our property I could find all of the lost and agitated cattle driven from our pasture because of the violent wind storms. With a 5-gallon bucket wafting the smell of oats and corn into the air, they followed me home like the Pied Piper. This short and sweet tale could have been hours and days longer if I had not had the tactical, night-time advantage of an easy-to-transport thermal monocular like the ATN OTS LT.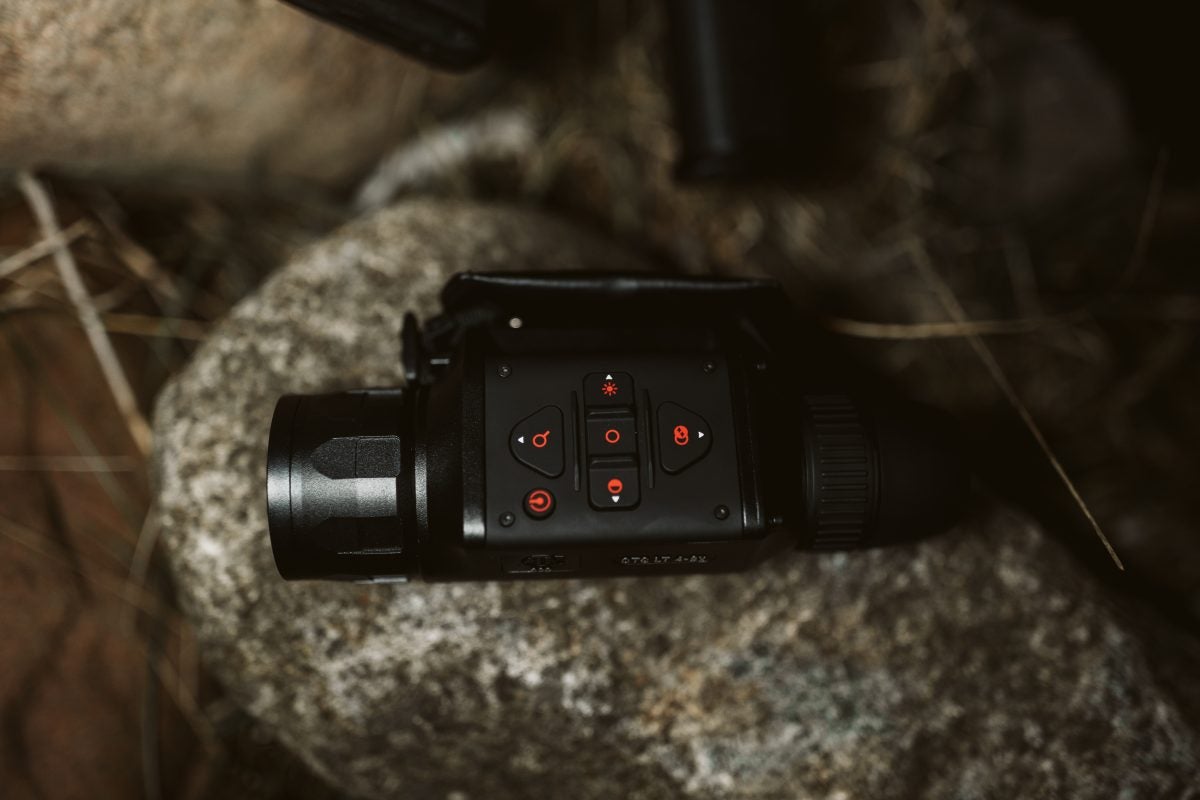 I have also taken this thermal monocular out coyote hunting in Minnesota on several occasions, but have not seen any coyotes in the field (probably a good thing to happen when you want the population down). Also, I have brought it with while whitetail deer hunting. Now, in Minnesota it is not legal to hunt with thermal optics, but you can legally use them to recover game. I did exactly that one evening this fall.
A hunter in our party shot a whitetail deer, but unfortunately made a less-than-ideal shot. When I was informed that we still needed to track this deer before heading back to the hunting shack for the evening I was glad I brought some thermal optics along. The barely visible blood trail we were tracking by old, outdated flashlights looked like fluorescent paint to me when viewing it through the thermal monocular and riflescope. As a result, we were able to find the deer we were tracking, that hunter successfully filled his tag, and now everyone who was previously weary of thermal optics is awfully interested in buying one. Obviously, I recommended they check out everything ATN has to offer.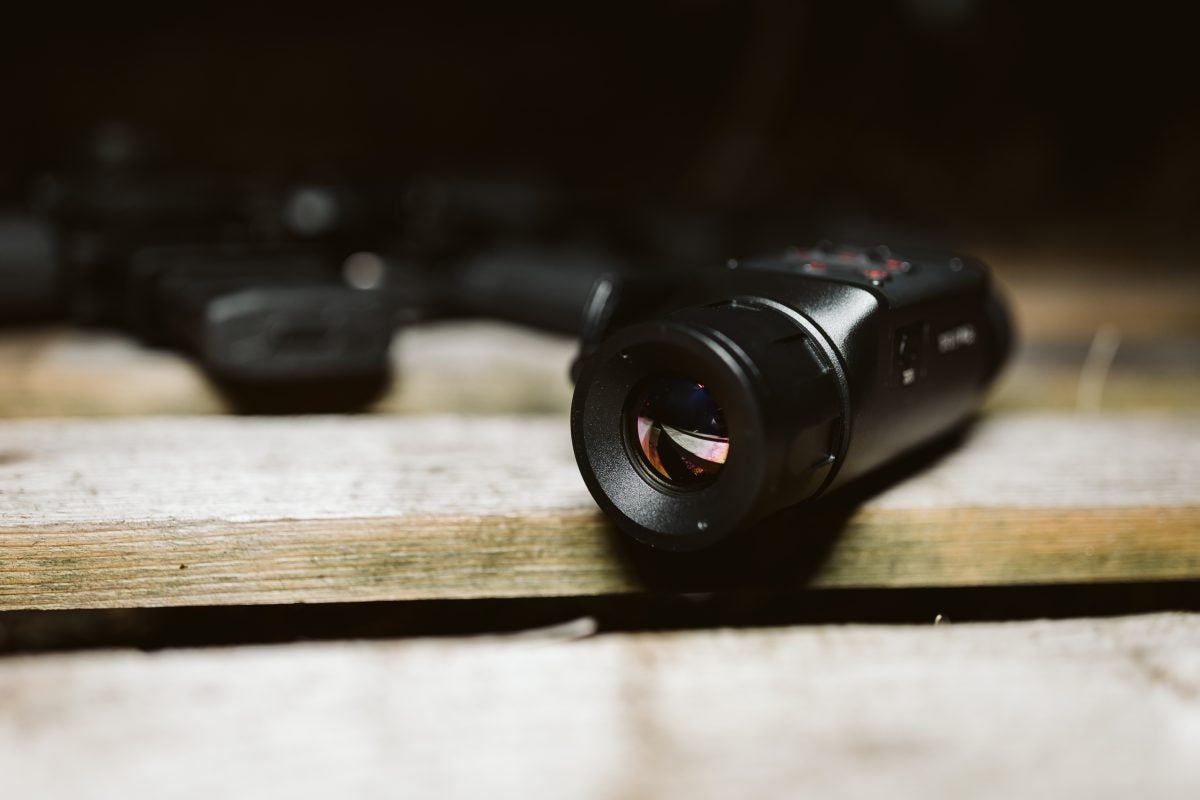 Final Thoughts – ATN OTS LT 320 4-8X Thermal Monocular
So, what are my final thoughts on the ATN OTS LT 320 4-8X Thermal Monocular after almost a full year of diverse use?… In sum, I was quite impressed with it. It has a superb battery life for the amount of time I spent out in the field and repeatedly failed to remember to charge the battery when I got home. From the dry heat of Texas to the humid and thundering weather back in my home state of Minnesota, it always had good clarity and resolution when looking out the glass as well. With the affordable price-point of being under $2,000 and being so lightweight, I believe anybody that is in the market for a handheld thermal monocular would appreciate the ATN OTS LT 320 4-8X Thermal Monocular.
In closing, I want to say thank you to ATN for allowing AllOutdoor and myself the opportunity to try out their OTS LT 320 4-8X Thermal Monocular. That is greatly appreciated. Also, we would like to know what all of you guys and gals think? Do you believe that the ATN OTS LT 320 4-8X Thermal Monocular is something worth spending your money on? As always, let us know all of your thoughts in the Comments below! We always appreciate your feedback.
---
Video and Photography
All of the quality photography for this review was completed by the accomplished and wonderful Savannah Pierson of Savvy Photage while the video work was achieved by the versatile and gifted Jens Kallgren of High Shine Media. They are both pinnacles of knowledge and expertise in their field, and their assistance was greatly appreciated.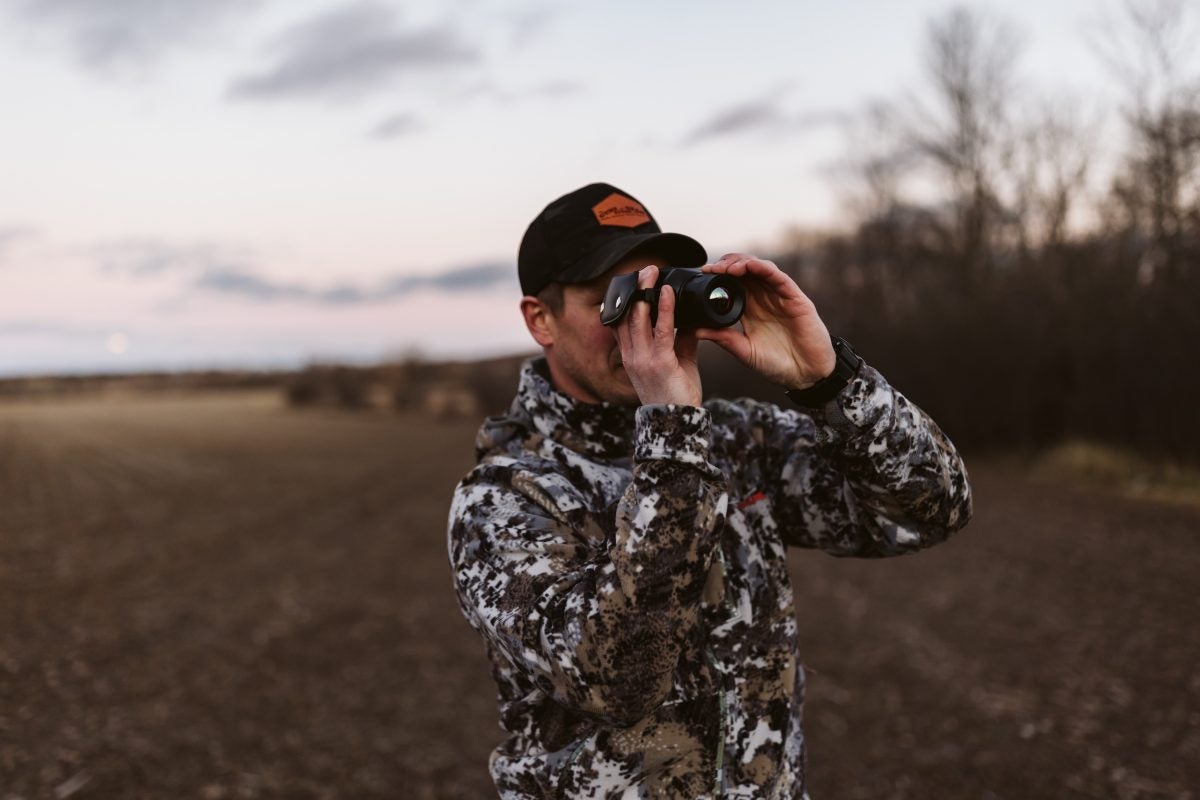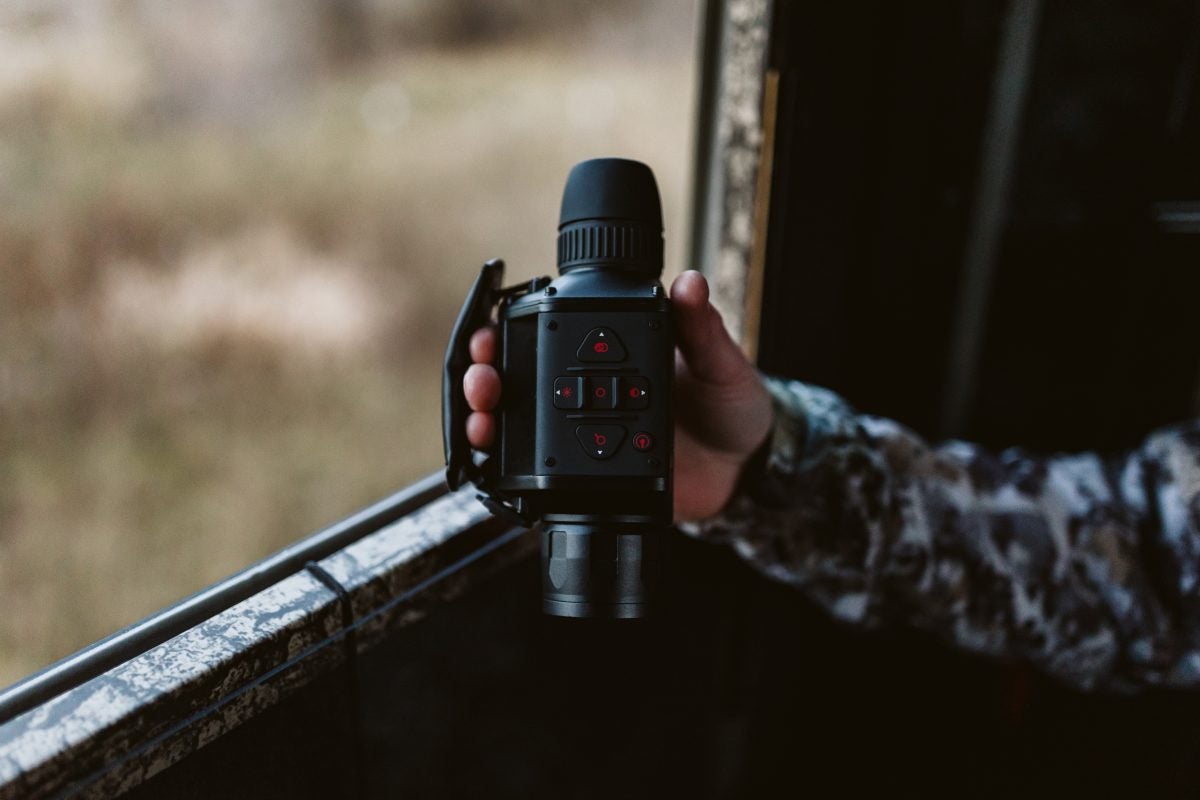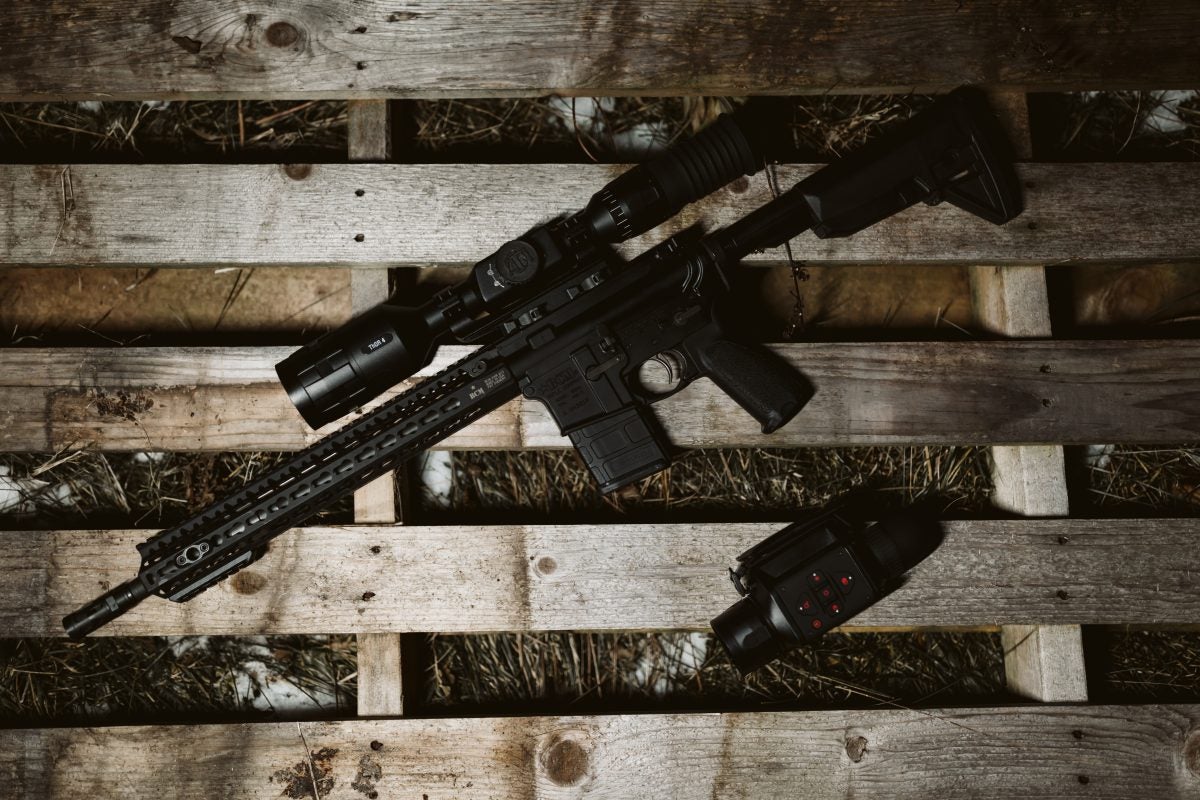 window.criteo_q = window.criteo_q || [];
var deviceType = /iPad/.test(navigator.userAgent) ? "t" : /Mobile|iP(hone|od)|Android|BlackBerry|IEMobile|Silk/.test(navigator.userAgent) ? "m" : "d";
window.criteo_q.push(
{ event: "setAccount", account: 37329 },
{ event: "setEmail", email: "##Email Address##", hash_method: "##Hash Method##" },
{ event: "setSiteType", type: deviceType},
{ event: "setZipcode", zipcode: "##Zip Code##" },
{ event: "viewHome" }
);