AllOutdoor Review: ATN Thor 4 640 1.5-15x Smart HD Thermal Riflescope
Adam Scepaniak 12.21.21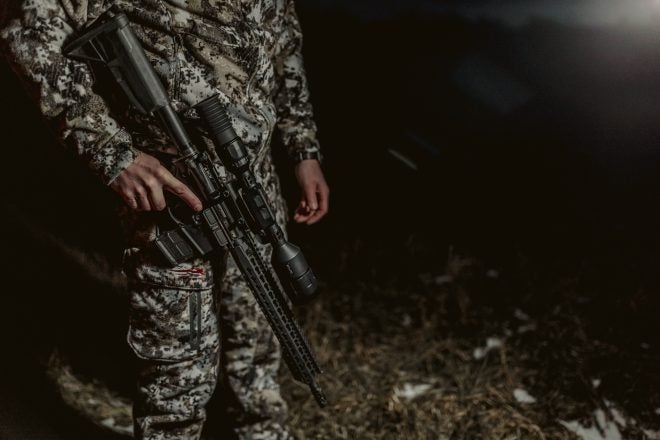 Over the years there have been numerous new trends and popular categories that have sprung up for shooters. One of those that is rising at an exponential rate are night-vision and thermal optics. The ability to detect, recognize, and finally identify an otherwise unseen object in the night is one of the key tenets of good thermal equipment. Practically speaking, thermal optics can be used to recover harvested game animals that you are experiencing difficulty finding; it can be deployed to identify the difference between an invasive, wild pig and livestock while hunting; and if you run tracking dogs while coyote hunting, it can aid you in distinguishing the difference between man's best friend and an unwelcome brush wolf. For all these reasons and a plethora more, thermal is becoming the future and more widely accepted everywhere everyday. So, in this AllOutdoor Review, we will take a look at one of the ATN Thor 4 640 1.5-15x Smart HD Thermal Riflescopes and see how it fares out in the field. Let's dive in!
ATN Coverage on AllOutdoor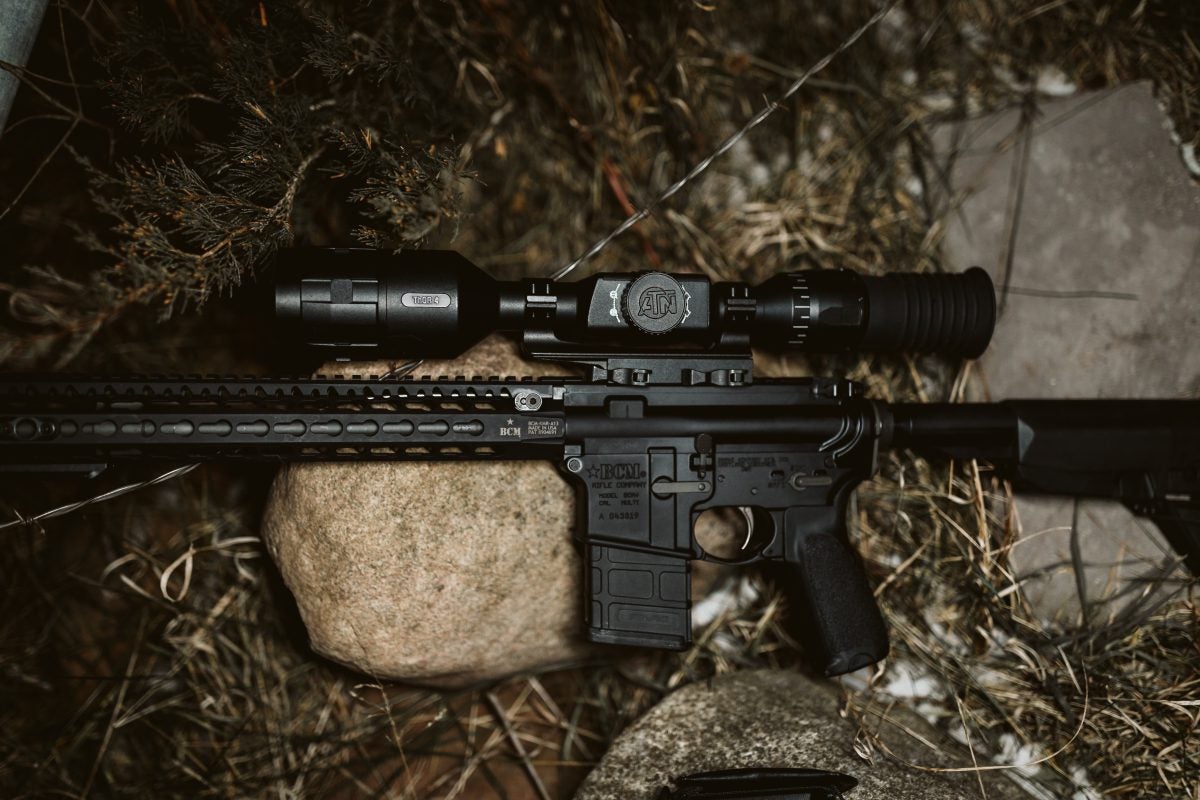 Specifications – ATN Thor 4 640 1.5-15x Smart HD Thermal Riflescope
The ATN THOR 4 640 1.5-15X Smart HD Thermal Rifle Scope with a Quick Detach Mount is the precise optic I have run for the better part of a year now. This extends from the prairies of Minnesota on my family's angus farm to the sage brush fields of Texas rampant with invasive hogs and coyotes. Like all of ATN's thermal optics, this model has a very comfortable eye relief to mount it on a wide variety of firearm platforms and it uses standard 30mm rings. This would be as comfortable on a modern sporting rifle like an AR-15 (which is how I chose to run it) or a traditional bolt-action rifle depending on the field use we are summoning it to do. All of the specifications can be read below as presented by ATN:
Core: ATN Obsidian IV Dual Core T Micro
Display: 1280×720 HD Display
Eye Relief: 90 mm
Video Record Resolution: 1280×960 @ 60 fps
WiFi (Streaming, Gallery, & Controls): iOS & Android
Additional Features: Bluetooth, 3D Gyroscope, 3D Accelerometer, E-Barometer, Smart Range Finder, RAV (Recoil Activated Video), Electronic Compass, Smooth Zoom, Microphone, Micro USB compatible (Type C), Ballistic Calculator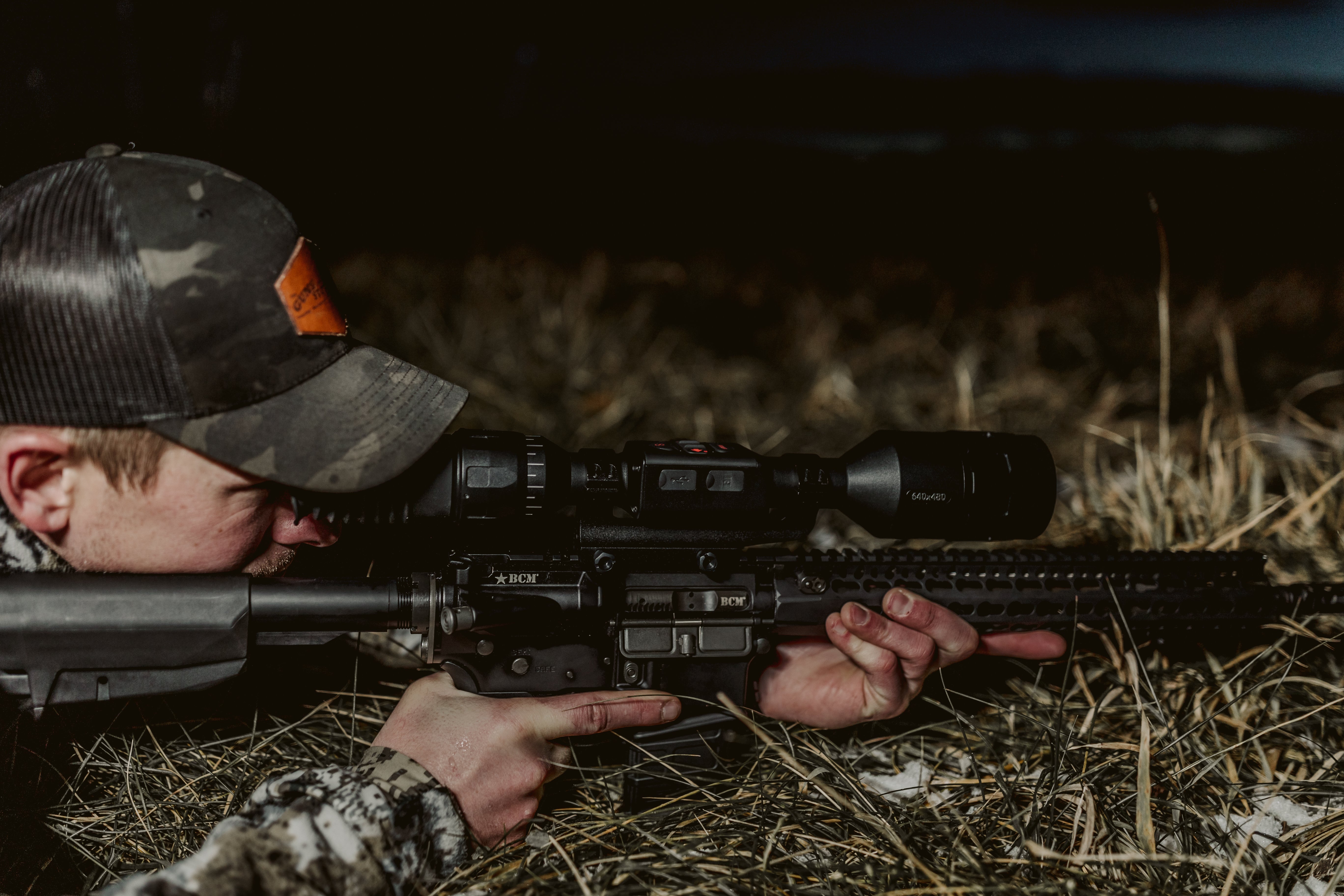 The model we will be using is in a matte black finish, but they are also available in Mossy Oak camouflage patterns – Break-Up Country, Elements Terra, and Bottomland – if you want it to match your rifle, clothing, or both. The MSRP is $3,999 for the ATN THOR 4 640 1.5-15X Smart HD Thermal Rifle Scope. ATN explains more as to what the Thor 4 series is all about in their Press Release statement below:
"As the flagship thermal rifle scope in ATN's lineup, the ThOR 4 is designed for the professional hunter who wants superior functionality. The thermal scope comes loaded with industry-leading features, setting it far above others in its class. The infrared scope has up to 16 hours of battery life while its 4th generation thermal sensor achieves superior performance and supports dynamic range conditions. A smart range finder allows users to easily gauge distances to their target. The ThOR 4 thermal imaging scope for hunting also comes with video recording, WiFi, and Bluetooth capabilities to make sharing captures of your perfect hunt a breeze."
Field Use – ATN Thor 4 640 1.5-15x Smart HD Thermal Riflescope
When it came to my field application with this thermal scope my first hands-on experiences came in Texas. We were doing varmint hunts for invasive, wild hogs and coyotes. With the sprawling sage brush to act as cover and their natural inclination to be more active at night, it would nearly be impossible to make a dent in their population without thermal optic capabilities.
The Thor 4, along with one of ATN's thermal monoculars, were invaluable in spotting game. A handheld monocular would allow us to detect and recognize wild game. Then, we would quickly transition to the more heavily magnified thermal riflescope for final identification. Identification is extremely important when utilizing thermal optics because you do not want to merely detect and recognize that a heat signature is present and end up downing livestock or a whitetail deer that is out of season. For those reasons, the ATN Thor 4 was amazing.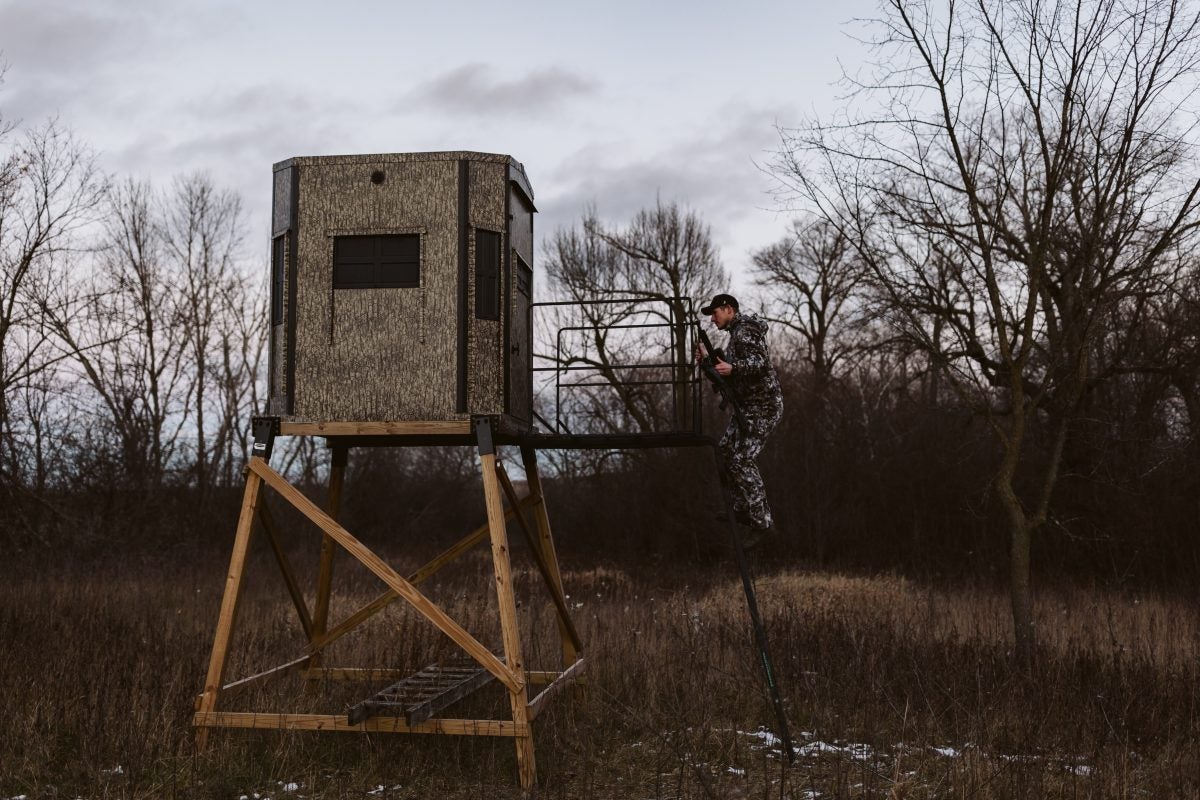 We could quickly and accurately identify targets which allowed us to engage them with our rifles that much faster. Sometimes your window of opportunity on a pig or coyote can be mere seconds before they vanish into the sage brush like a drifting ghost. So, capitalizing on the chances presented to you is key. The ranchers and landowners want to see all coyotes and pigs removed because of the damage they do to their land and livestock.
What is also nice about the Thor 4 thermal optic is its capability to record video. Sometimes we would engage a group of pigs and be unsuccessful. It is tremendous helpful to get a replay, or re-watch our own action, to see if we were leading them properly while they were running or some other shooter mistake occurred. The ability to re-watch and correct our own actions in the field lead to better nights hunting and more varmints downed over time.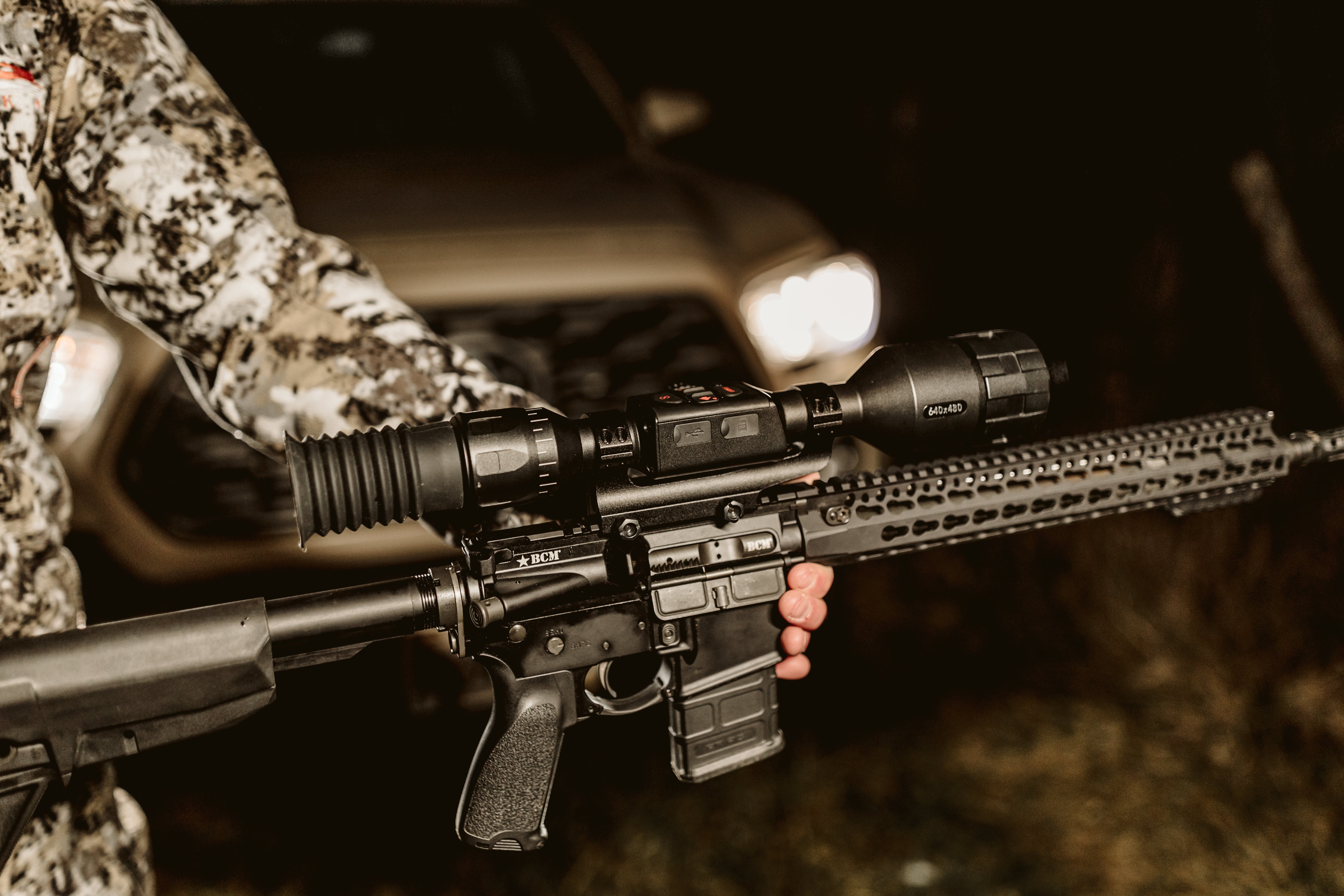 Some other great field use that we got out of the ATN Thor 4 640 1.5-15x Smart HD Thermal Riflescope came when I returned to my home state of Minnesota. During Minnesota's whitetail deer season, a hunter in our party shot a whitetail deer, but unfortunately made a less-than-ideal shot. When I was informed that we still needed to track this deer before heading back to the hunting shack for the evening, I knew exactly what to reach for – my Thor 4. The barely visible blood trail we were tracking by old, outdated flashlights looked like fluorescent paint to me when viewing it through the thermal Thor 4. As a result, we were able to find the deer we were tracking, that hunter successfully filled his tag, and now everyone who was previously weary of thermal optics is awfully interested in buying one.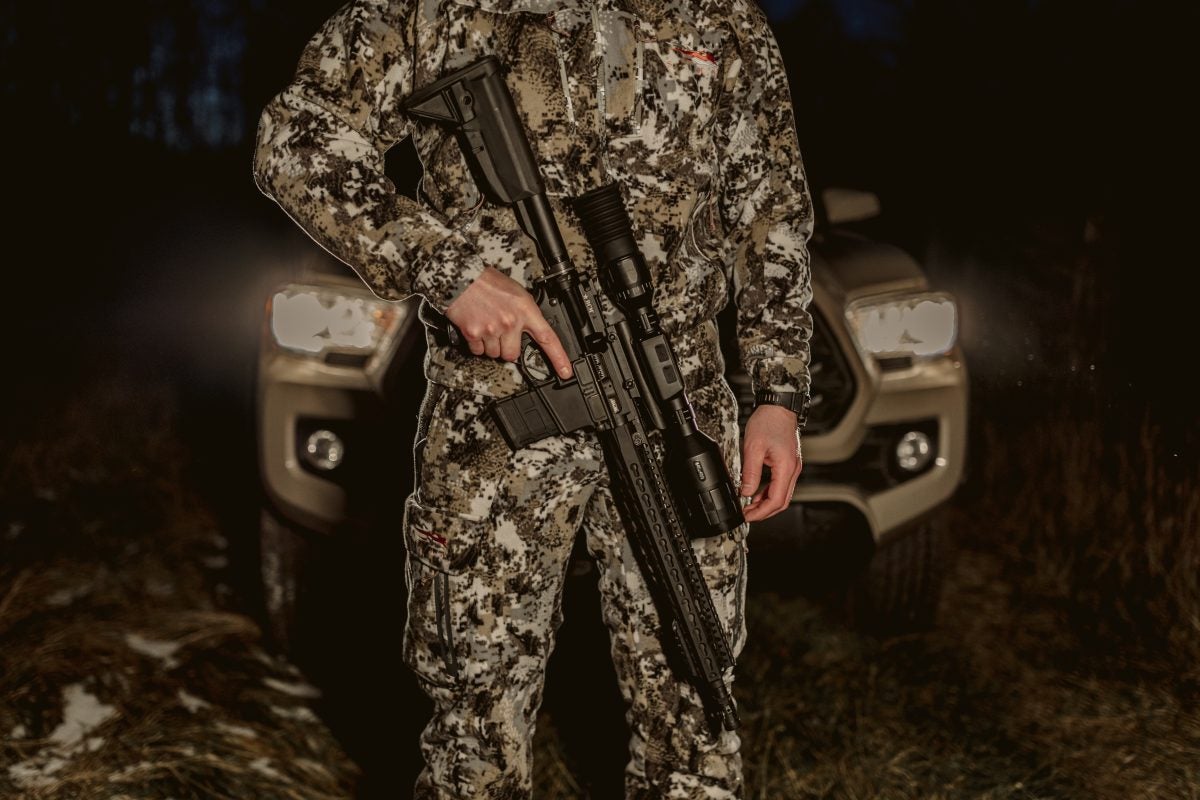 I have taken this Thor 4 out on several occasions to go coyote hunting in Minnesota this fall, but have not seen any thus far (which is honestly a good thing for our whitetail deer herd). I'll continue to be vigilant in keeping my family's angus livestock safe by hunting coyotes and on rare occasions you can find unique uses for your thermal like recovering a potentially wounded deer like I did.
Final Thoughts – ATN Thor 4 640 1.5-15x Smart HD Thermal Riflescope
So, what are my final thoughts on the ATN Thor 4 640 1.5-15x Smart HD Thermal Riflescope?… Overall, I was quite impressed. In my travels I have handled a lot of thermal optics at trade shows and industry events, but this is the 1st time I have gotten extended, real-world use out of thermal. I was able to detect heat signatures hundreds of yards away. Then, I could crank up the magnification to recognize further as to what the heat signature might be, and finally identify if it was the quarry I was after.
The Thor 4 specifically had a great clarity in all sorts of environments. From the heat of Texas to the burdensome cold of Minnesota, the battery life always exceeded the daily use I would be putting the optic through and the functionality of the buttons is very simple once you play with the thermal a bit. I understand that thermal can be viewed as an expensive tool however you are going to decide to deploy, but in the end, I whole-heartedly believe it is worth the investment. It is a valuable tool that extends your abilities to hunt, recover game, and be more successful. Compared to other manufacturers on the market, ATN is crushing the game.
In closing, I want to say thank you to ATN for allowing AllOutdoor and myself the opportunity to try out their Thor 4 640 1.5-15x Smart HD Thermal Riflescope. That is greatly appreciated. Also, we would like to know what all of you guys and gals think? Do you believe that the ATN Thor 4 640 1.5-15x Smart HD Thermal Riflescope is something worth spending your money on? As always, let us know all of your thoughts in the Comments below! We always appreciate your feedback.
---
Video and Photography
All of the quality photography for this review was completed by the accomplished and wonderful Savannah Pierson of Savvy Photage while the video work was achieved by the versatile and gifted Jens Kallgren of High Shine Media. They are both pinnacles of knowledge and expertise in their field, and their assistance was greatly appreciated.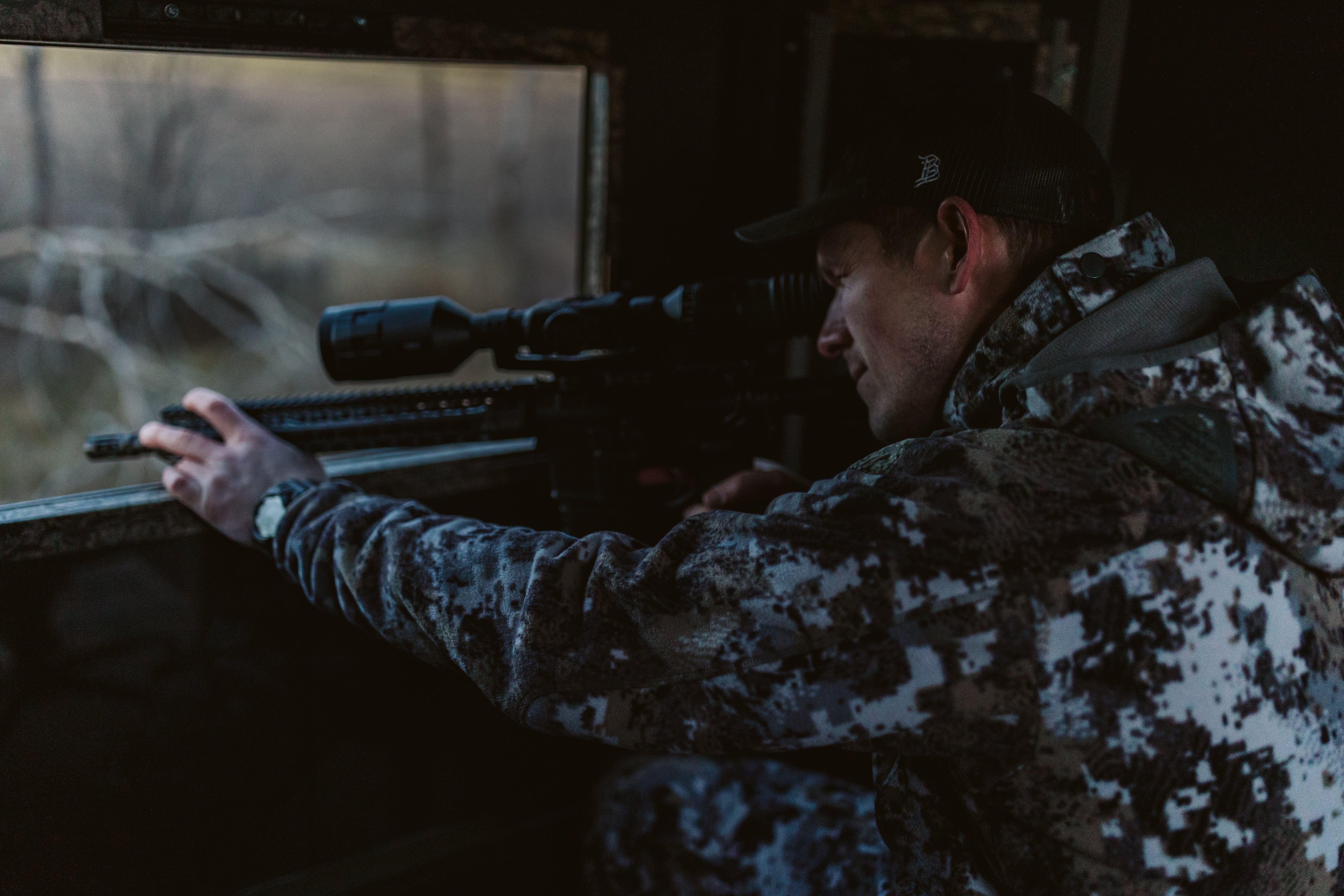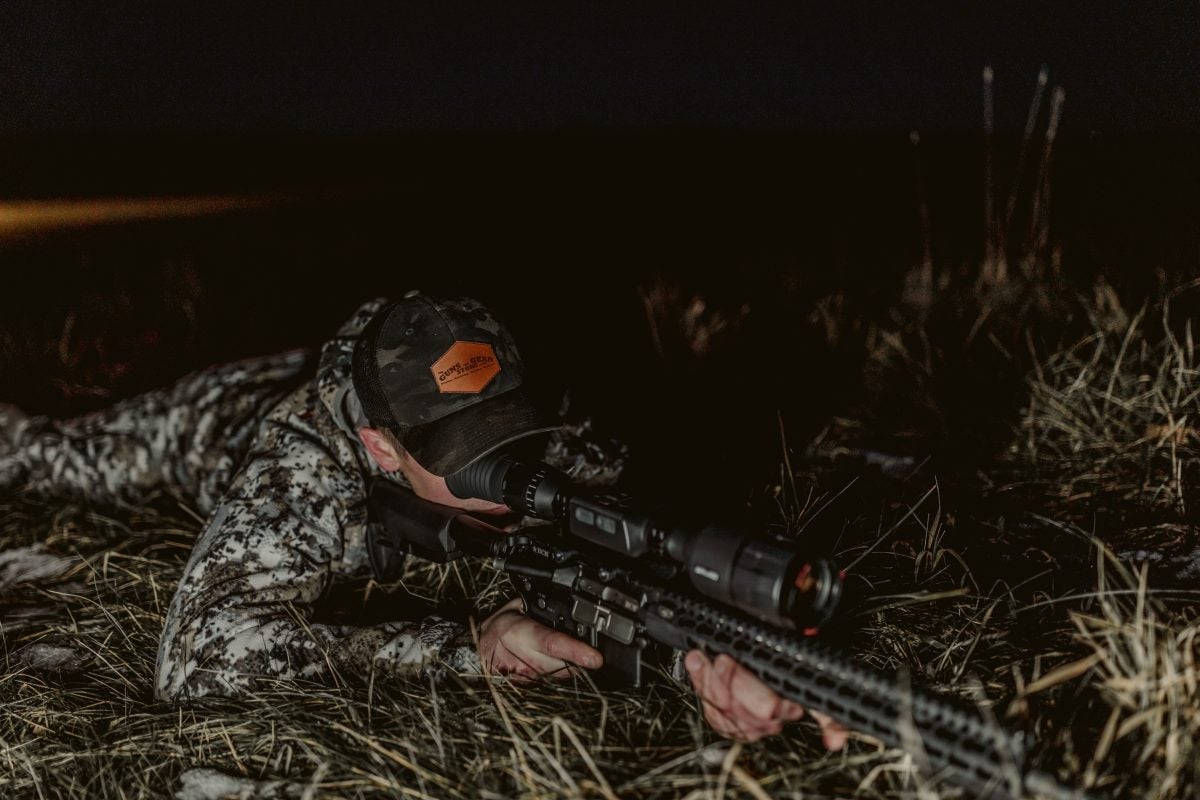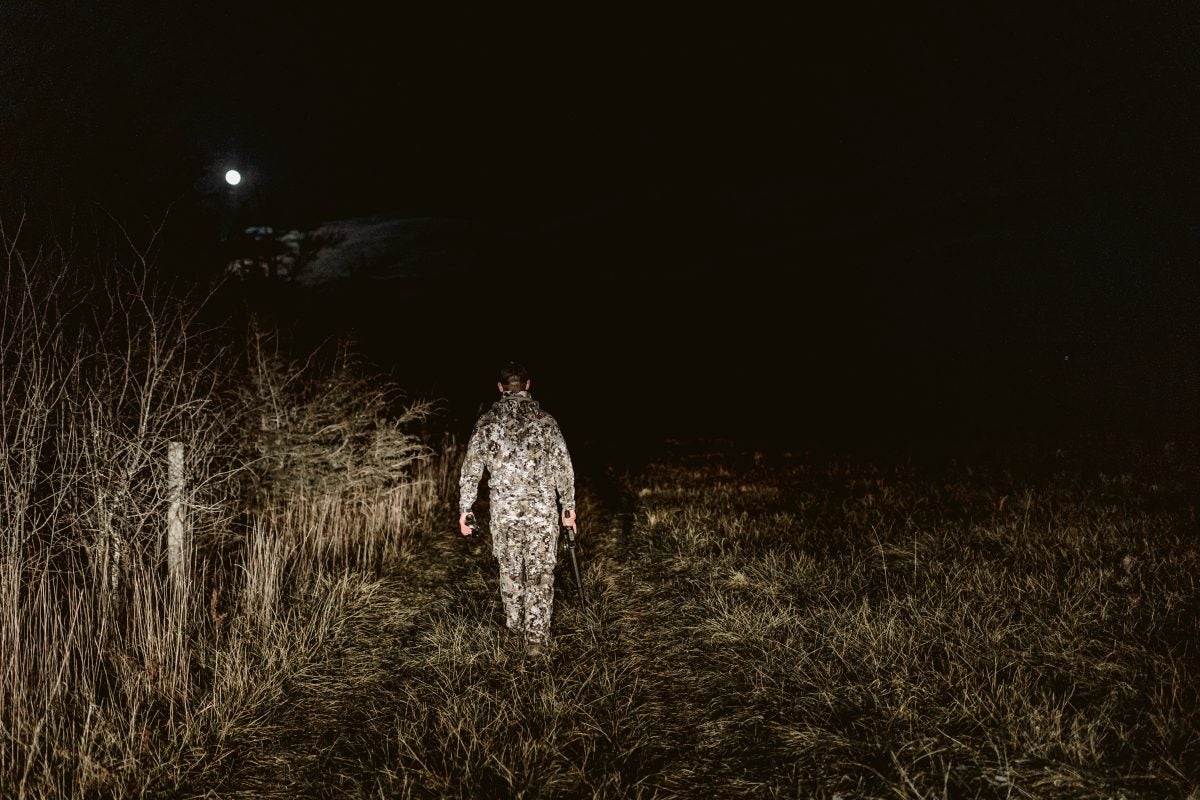 window.criteo_q = window.criteo_q || [];
var deviceType = /iPad/.test(navigator.userAgent) ? "t" : /Mobile|iP(hone|od)|Android|BlackBerry|IEMobile|Silk/.test(navigator.userAgent) ? "m" : "d";
window.criteo_q.push(
{ event: "setAccount", account: 37329 },
{ event: "setEmail", email: "##Email Address##", hash_method: "##Hash Method##" },
{ event: "setSiteType", type: deviceType},
{ event: "setZipcode", zipcode: "##Zip Code##" },
{ event: "viewHome" }
);