NEW For 2022: Federal Top Gun Lead and Steel Paper Wad
Nicolas Lenze 01.04.22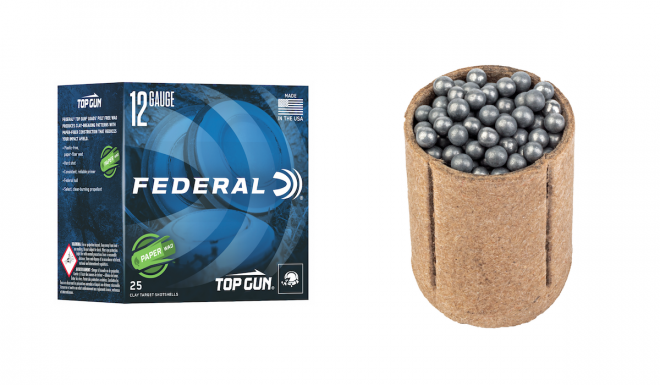 Busting clays is a very old and fun tradition. While some shooters do it as Sunday meditation, there are some very good competitive shooters who specialize in the sport. For those shooters, Federal has released the new Top Gun Lead and Top Gun Steel shotshells. These are made especially for shooting clays, and they use a paper wad to reduce plastic on the range.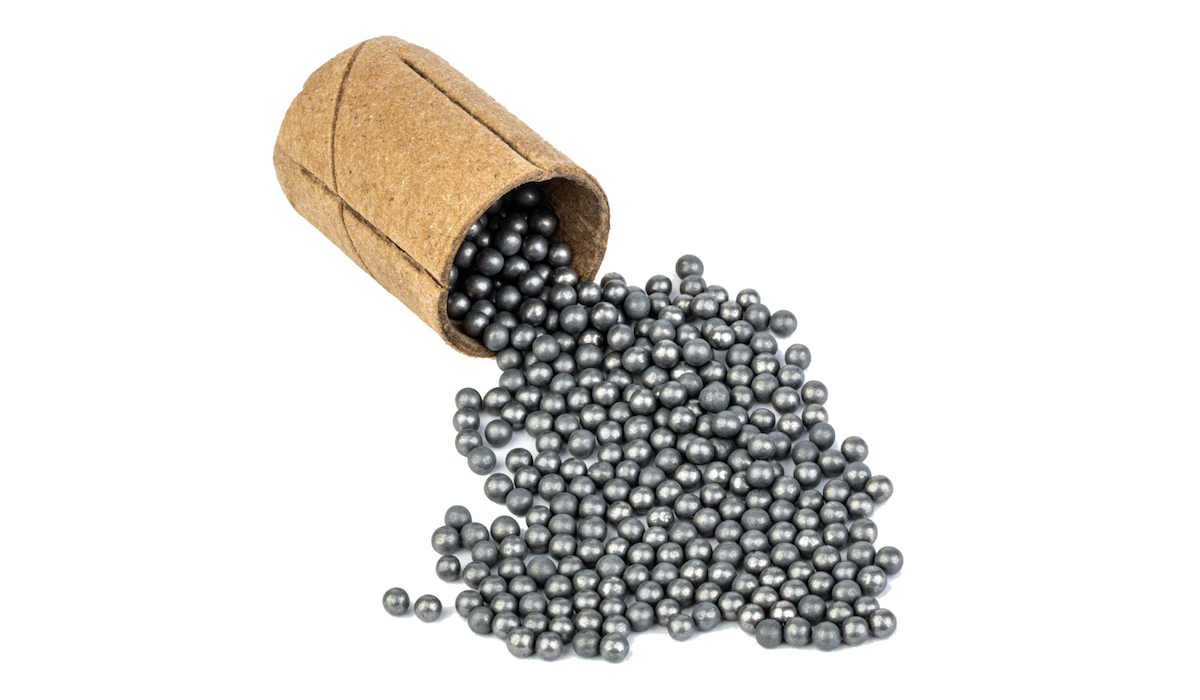 Federal Premium News Coverage on AllOutdoor
Experience the clay-crushing performance of one of our most trusted target loads and leave less plastic downrange. Select Federal® Top Gun® offerings combine the new Paper Wad, cellulose-based filler and a paper gas-sealing over-powder wad to maximize patterns while reducing shooters' impact.
Federal Top Gun Lead and Steel Paper Wad

Federal's Top Gun shells come in two major variations: Top Gun lead and Top Gun steel. Both versions are made specifically to smash clay pigeons right out of the sky. Within the lead and steel variations, there are smaller differences, giving shooters a total of four options, all of which are 12-gauge, 2 3/4″. Under the lead umbrella, both #7.5 and #8 shot is available. They both use a 1 1/8 ounce charge and fly at 1,200 feet per second. If you want steel shot, #7.5 is your only size option. Both use a one-ounce charge. The difference between the two is speed. One gives you 1,250 FPS (feet per second); whereas, the other adds 50 FPS, giving you a total of 1,300 FPS. All options use a paper wad to help reduce plastic on the ground. They also use a cellulose-based filler to keep patterns consistent.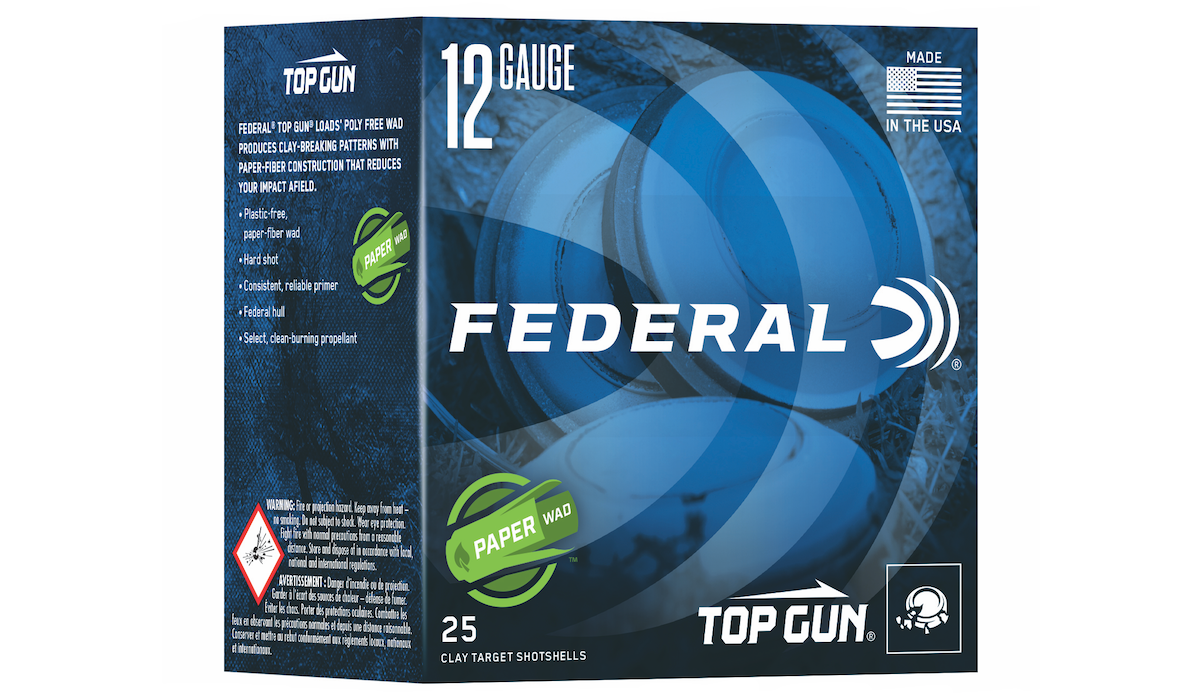 SPECS
Gauge: 12
Shot materials: Steel, lead
Shell length: 2 3/4″
Charge weight: 1 oz, 1 1/8 oz
Shells per box: 25
MSRP: $19.99, $17.99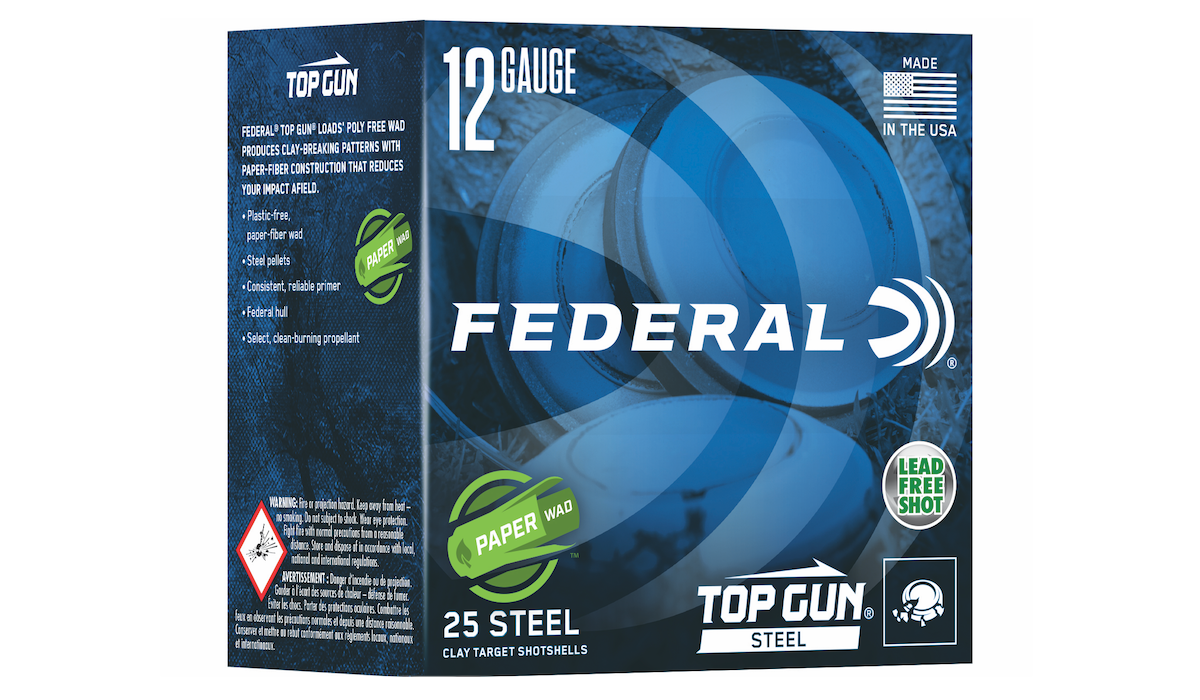 If you'd like more information about either of these Federal clay busters, you can find more by visiting the Federal Premium website. For more updates and product announcements, be sure to follow Federal on their social media pages. Drop a like and follow on their Facebook, Instagram, Twitter, and YouTube. Keep breaking those pigeons!