Federal Premium Gold Medal Berger 6mm Creedmoor Added In 2022
Nicolas Lenze 01.06.22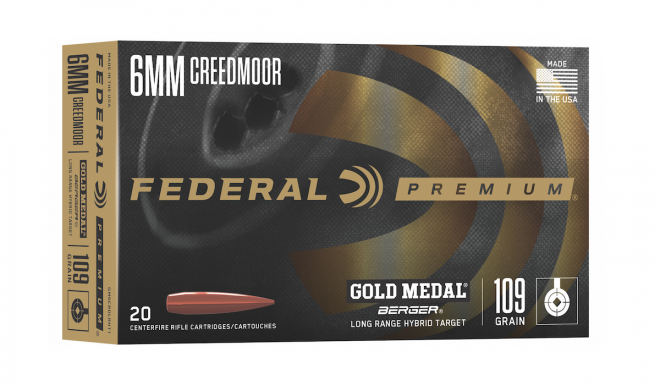 Federal's Gold Medal ammunition is some of the best, in my small opinion. Apparently, others agree, as I was only able to find it for triple the price this last year. It was nearly impossible to find at the beginning of the ammo grab. Federal Premium combines its brass cases and primers with high-quality projectiles to deliver consistency from the chamber to the target. One such projectile is the Berger Long Range Hybrid Target. This is the bullet used by the Federal Premium Gold Medal Berger 6mm Creedmoor, new for 2022.
Federal Premium news @ AllOutdoor:
Federal has expanded the trusted Gold Medal® rifle ammunition line with a new 109-grain 6mm Creedmoor load. This fast, flat-shooting cartridge has already proven itself in competition and earned the respect of elite long-range shooters. The round is loaded with Gold Medal match primers, Federal® brass and specially formulated propellant to extract the utmost accuracy, consistency and ballistic performance from the cartridge.
NEW For 2022: Gold Medal Berger 6mm Creedmoor

The Federal Premium Gold Medal Berger 6mm Creedmoor uses a 109-grain projectile. The bullet is a Berger Long range Hybrid Target, which is paired with Federal brass, special propellant, and match primers. The combination of these components, as well as Federal's eye for consistency, lead to a very accurate and reliable round. This round is now available in 6mm Creedmoor for the first time. The caliber boasts a very high ballistic coefficient and is known for being fast and flat-shooting, especially in the competition world.
SPECS
Caliber: 6mm Creedmoor
Bullet weight: 109 grains
Origin: U.S.A.
Rounds per box: 20
MSRP: $50.99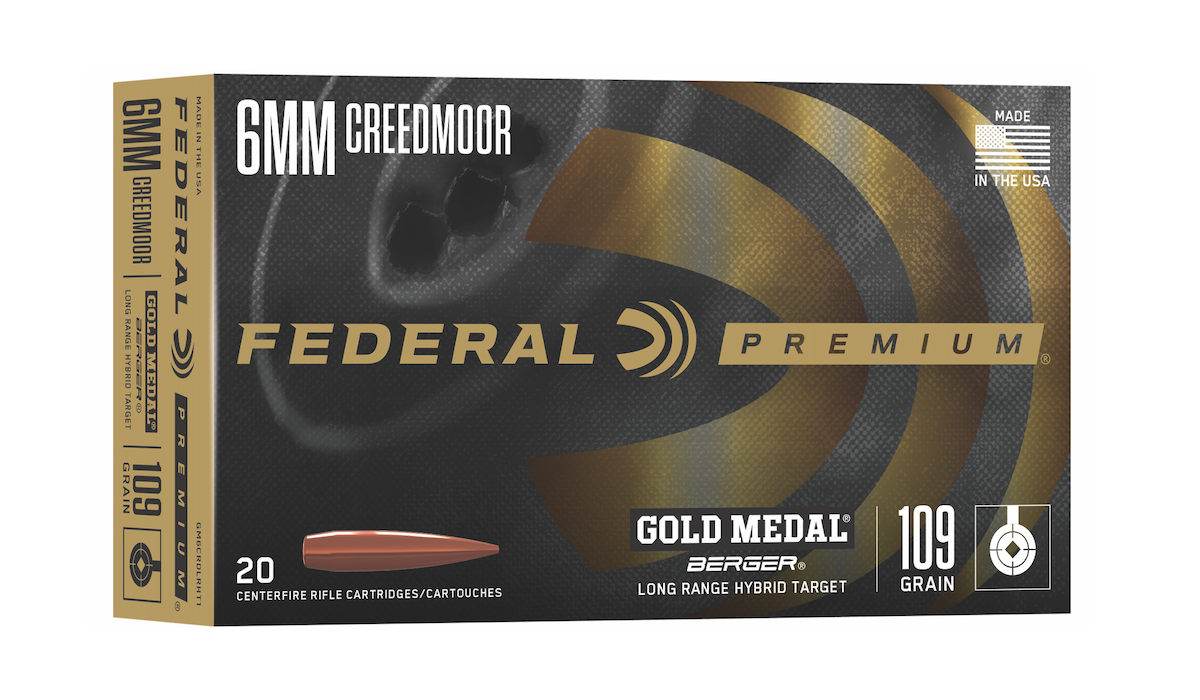 If you'd like to learn more about what the Gold Medal Berger 6mm Creedmoor has to offer, stop by Federal's website. Federal Premium also delivers more content through its social media pages. Give them a like and follow on Facebook, Instagram, Twitter, and YouTube.