[SHOT 2022] NEW Winchester Copper Impact Hunting Ammunition
Adam Scepaniak 01.19.22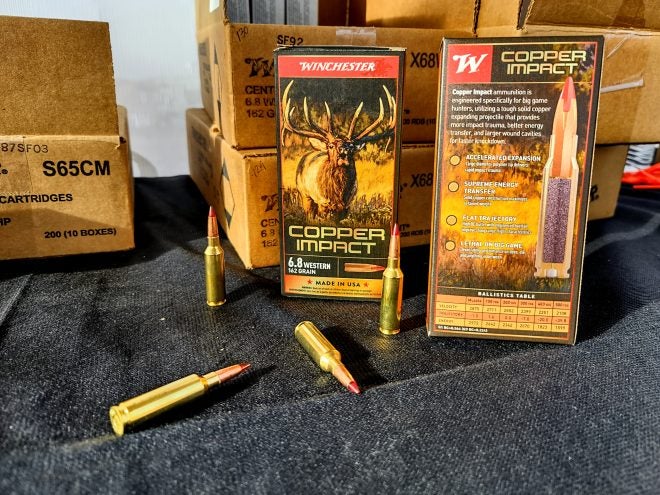 While visiting with Winchester ammunition at "Industry Day at the Range" for SHOT Show 2022, they introduced us a to a new product that should make hunters very happy in their Copper Impact line of ammo. This ammunition touts traumatic energy and performance on game so you spend more time filling tags and less time tracking game animals.
SHOT Show 2022 Coverage on AllOutdoor
We had the opportunity to shoot this on the range through a couple different bolt-action rifles from Winchester and it was supremely accurate; laser-like impacts. There is no MSRP or list price for the Winchester Copper Impact ammunition at this time. Winchester goes on to further explain the points of performance for this newly unveiled line of ammunition in their Press Release statement below:
"Copper Impact combines our extensive experience into a product specifically for hunters. The Copper Extreme Point bullet is a solid copper-expanding projectile with an oversized impact diameter. A bigger impact diameter means more impact trauma, better energy transfer and larger wound cavities for faster knockdown. "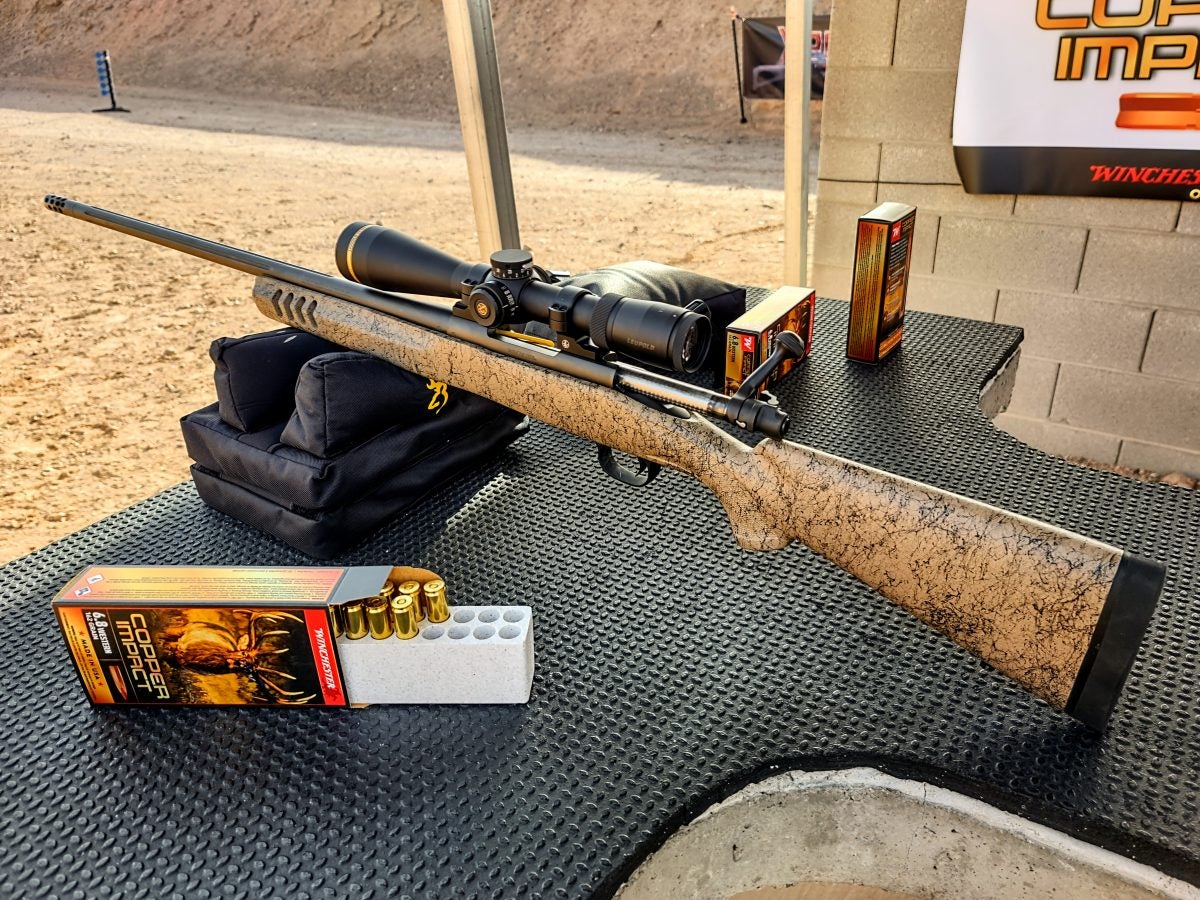 .243 Winchester
6.5 Creedmoor
6.5 PRC (Precision Rifle Cartridge)
.270 Winchester
.270 WSM (Winchester Short Magnum)
6.8 Western
.308 Winchester
.30-06 Springfield
.300 Win Mag (Winchester Magnum)
.300 WSM (Winchester Short Magnum)
350 Legend
From the outset, this ammunition is going to be offered in some of the most popular western, big-game cartridges hunters could reach for which covers 11 different rounds. All of those are listed above and are sure to be hit this upcoming hunting season once we past the doldrums of winter. Stay tuned to AllOutdoor all week long to catch information on all of the new products unveiled! As always, let us know all of your thoughts in the Comments below. We always appreciate your feedback.