[SHOT 2022] MDT TMBR – Fully Adjustable, Traditional Wood Chassis
Adam Scepaniak 01.21.22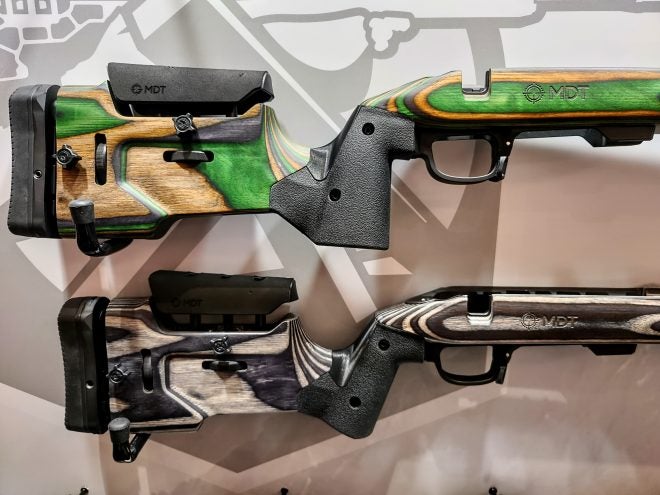 We stopped by Modular Driven Technologies (MDT) at SHOT Show 2022 to see their HNT26 Ultra-Light Chassis System, but we surprisingly learned is that they had another new chassis system up their sleeves that the general public does not know about yet… until now. The MDT TMBR is a fully adjustable, traditional wood chassis system that should become available some time this spring.
SHOT Show 2022 Coverage on AllOutdoor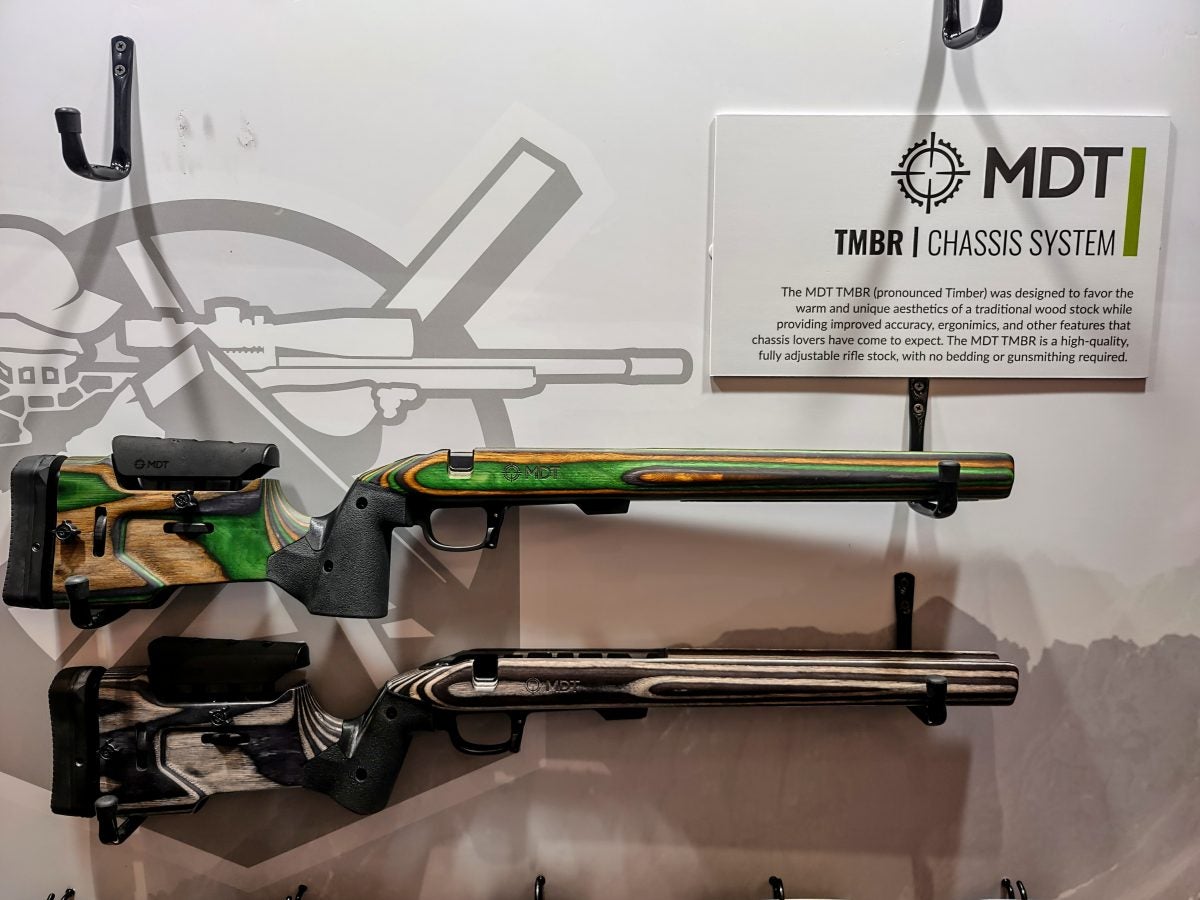 MDT TMBR – Fully Adjustable, Traditional Wood Chassis System
The newly unveiled MDT TMBR chassis system is said to be compatible with Rem 700, Savage Model 10, and Tikka T3 actions (short-action only compatibility at the outset). In due time, the MDT TMBR should be compatible with more firearm models as well as long-actions, too. MDT stated the TMBR chassis system should be coming out soon in a couple months; no definite release date at this time. Also, no MSRP has been set yet. Modular Driven Technologies goes on to explain more about the TMBR chassis in their Press Release statement below:
"The MDT TMBR (pronounced Timber) was designed to favor the warm and unique aesthetics of a traditional wood stock while providing improved accuracy, ergonomics, and other features that chassis lovers have come to expect. The MDT TMBR is a high-quality, fully-adjustable rifle stock, with no bedding or gunsmithing required."
The MDT TMBR appears to be a balanced mixture of the elegant lines wood can offer as well as the modularity we have come to expect from all MDT chassis systems. Once this one hits the market it should be very popular. Stay tuned to AllOutdoor all week long to catch information on all of the new products unveiled! As always, let us know all of your thoughts in the Comments below. We always appreciate your feedback.