[SHOT 2022] Woox Gladiator Walnut Forearm & Buttstock for Shotguns
Adam Scepaniak 01.21.22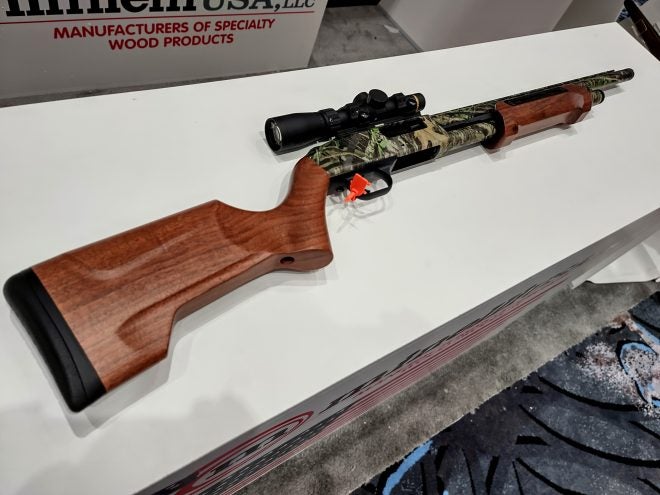 The market for shotguns has an abundance of synthetic shotgun stocks which have their pros and cons. The upside being they are more durable in inclement weather and less prone to show wear. The downside is they can lack the attractive aesthetic that wood furniture has to offer. That is why Woox is so popular with their replacement precision stocks and furniture for rifles. Now they can add shotgun replacement components to their portfolio as well with the announcement of the Woox Gladiator Walnut Forearm and Buttstock for Mossberg 500 and 590 patterned actions.
SHOT Show 2022 Coverage on AllOutdoor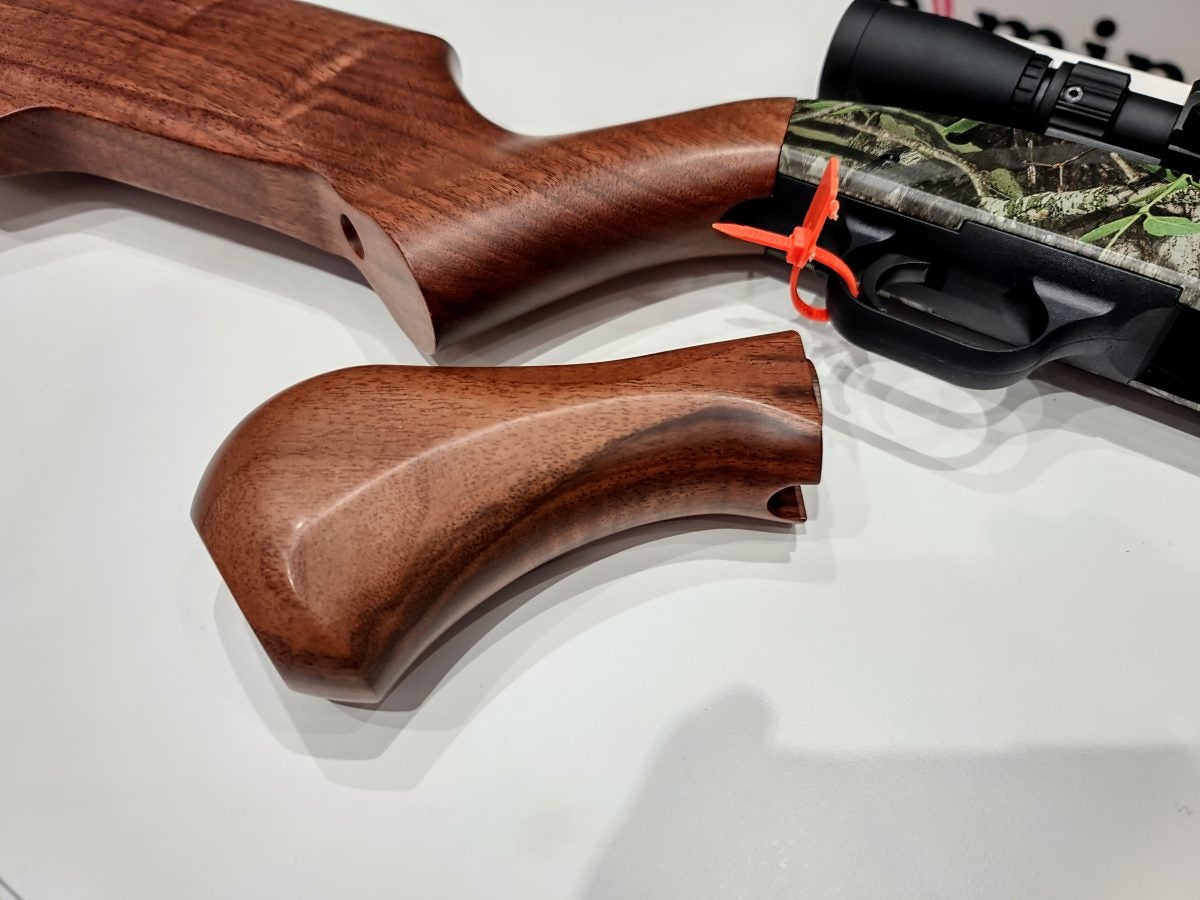 Woox Gladiator Walnut Forearm & Buttstock for Shotguns
While at SHOT Show, Woox had an early prototype of their Woox Gladiator furniture set that is compatible for the Mossberg 500/590. They will soon have this available for Remington 870 shotguns as well. Also, the furniture set we were able to handle will be updated with checkering on both the buttstock and forearm. Once a final iteration is available to the public there will be 2 colorways being offered of Traditional Walnut and Forest Green. The expected price-points for the various furniture pieces are displayed below:
Buttstock $239
Forearm $129
Grip $99
It is nice to see manufacturers like Woox producing modern yet attractive replacement furniture for rifles and shotguns. This Woox Gladiator set should be available soon and it is something we are looking forward to getting out on the range. Stay tuned to AllOutdoor all week long to catch information on all of the new products unveiled! As always, let us know all of your thoughts in the Comments below. We always appreciate your feedback.