[SHOT 2022] Taurus Defender 605 .357 Magnum / .38 Special +P
Adam Scepaniak 01.22.22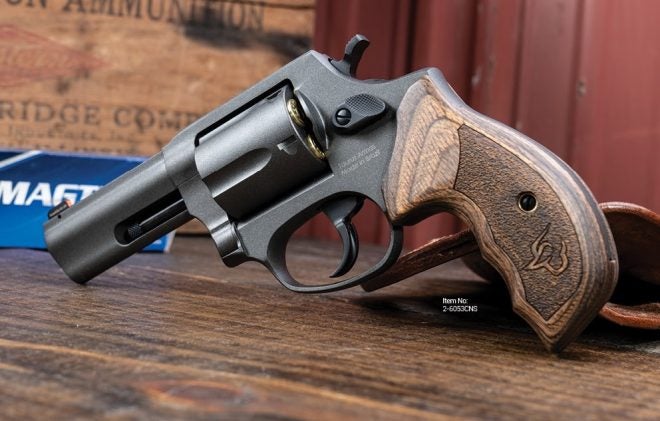 For those who spend a lot of time in the outdoors, revolvers are a sidearm of choice because of their no-nonsense nature and being supremely reliable when enduring the elements. For those reasons, we always look to hit up revolver manufacturers like Taurus when attending SHOT Show. This year was no different and they debuted 4 new iterations of wheelguns through their Defender 605 series that sport 3″ barrels while being chambered in .357 Magnum/.38 Special+P.
SHOT Show 2022 Coverage on AllOutdoor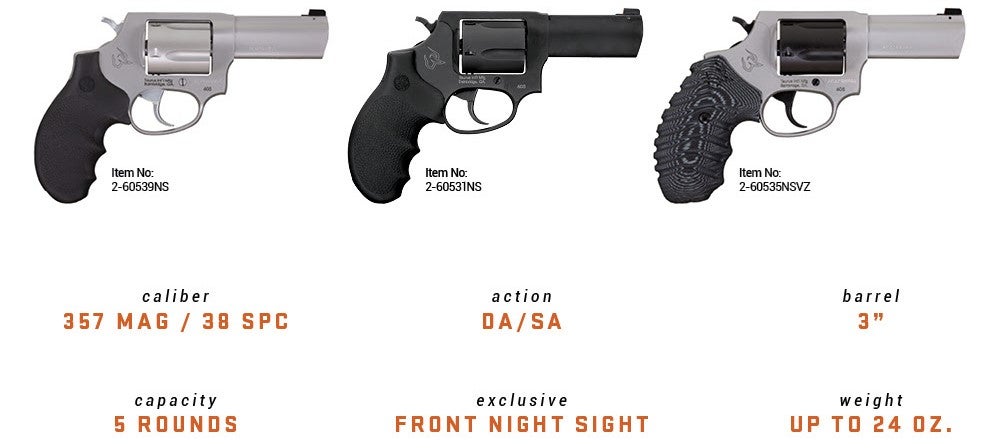 Taurus Defender 605 .357 Magnum / .38 Special +P
The barrel, frame, and cylinder of all of the Defender 605 revolvers are all constructed of stainless steel with each of the 4 models sporting a different finish (Tungsten Cerakote, Black Oxide, or Stainless). All of these revolvers also are equipped with a Night Sight with Orange Outline for a front sight with a fixed, grooved rear. For their category of size, features, and price-point any of them would be a great addition to someone's EDC (everyday carry) line-up. The MSRPs for all of the new offerings can be read below:
Defender 605 357 Mag/38 Spl +P Matte Black Oxide 3″ Hogue Grip – MSRP $472.63
Defender 605 357 Mag/38 Spl +P Matte Stainless 3″ Hogue Grip – MSRP $472.63
Defender 605 357 Mag/38 Spl +P Tungsten Cerakote 3″ Altamont Grip – MSRP $517.33
Defender 605 357 Mag/38 Spl +P Matte Stainless 3″ VZ Grips – MSRP $540.68
"A 357 magnum, 5-shot revolver that is ideal for concealed carry, the Taurus® 605 is built to the Taurus® Zero Tolerance standard-in design, fabrication, fit and performance. Meaning, there is simply no tolerance for parts that do not perform as if someone's life depends on them."
We have always respected and appreciated the Taurus brand of revolvers because they give you a lot of value and quality without breaking the bank. The new 3″ barrel offerings of the Defender 605 are a perfect example of that. Stay tuned to AllOutdoor all week long to catch information on all of the new products unveiled! As always, let us know all of your thoughts in the Comments below. We always appreciate your feedback.