[SHOT 2022] Wheeler FAT Stix Preset Torque Wrench Set
Adam Scepaniak 01.22.22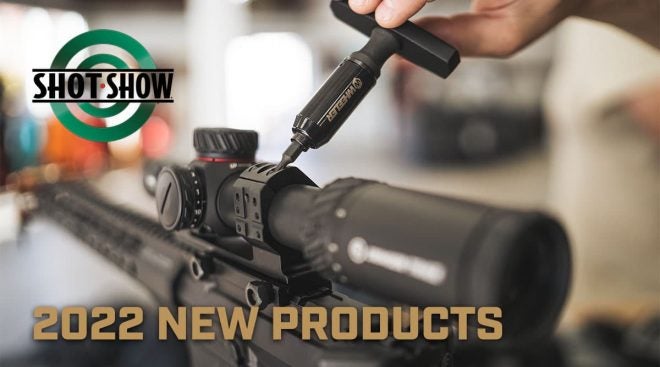 One area of SHOT Show products that can sneak under the radar of attendees are those that assist us in maintaining our firearms and accessories. Wheeler is one of those companies who is in the business of making gunsmithing tools, scope mounting products, and AR tools. One of their newest releases from SHOT Show 2022 is the Wheeler FAT Stix Preset Torque Wrench Set.
SHOT Show 2022 Coverage on AllOutdoor
Wheeler FAT Stix Preset Torque Wrench Set
With a preset torque wrench set you can easily and quickly address any issues your gear might be having from firearms to motorsports to camping equipment. This can come in especially handy when you are at the range and something as compact as the Wheeler FAT Stix Preset Torque Wrench Set can easily be packed in with your other essential gear. All of the specs for the FAT Stix Preset Torque Wrench Set can be read below as presented by Wheeler:
Sockets come in 12, 20, 25, and 45 Inch-Lbs for Most Common Applications
Popular Bit Sizes
T-Handle Design with Grip and Spin Section
1/2″ Socket with 1/4″ Drive Bit
Convenient Soft Carry Case
"The Wheeler FAT Stix Preset Torque Wrench Set includes all the most popular bit sizes in a convenient soft carry case. Included sockets come in 15, 20, 25, and 45 inch pounds for all your most common applications, featuring a 1/2″ socket with a 1/4″ drive bit. The ergonomic T-handle design is comfortable, easy to use, and made of high-quality materials to survive the toughest of projects."
It is always great to have good tools to maintain our firearms, bikes, and other expensive gear. It is even better when those tools are easy to take with us and no-nonsense. At an MSRP of $109.99 this tool is worth the asking price. Stay tuned to AllOutdoor all week long to catch information on all of the new products unveiled! As always, let us know all of your thoughts in the Comments below. We always appreciate your feedback.