Federal Ammunition Announces 100th Anniversary Shotshell Packaging
Adam Scepaniak 04.15.22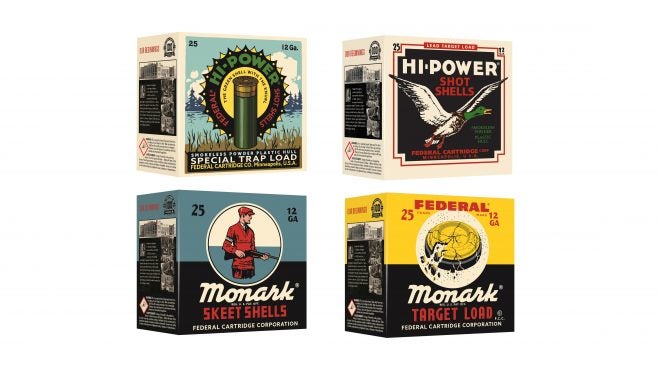 Federal Ammunition is a household name when it comes to ammo for hunting, defense, and recreation. They have been around for 100 years supplying us with quality ammunition, and to celebrate, they are releasing four commemorative shotshell packaging types this year throughout Q1, Q2, Q3, and Q4.
Federal Ammunition Coverage on AllOutdoor
Federal Ammunition is known to produce many ammo types, but the heart of the company and what they are more predominantly known for is shotgun shells. In Federal's early years, shotshells were the heart of the lineup. Target loads went by many names and had many looks over the decades, from Hi-Power and Monark to Reliable and Champion, and many more. Rick Stoeckel, Federal's Product Director of Shotshell Ammunition, summarizes this retro packaging that will be offered as a nostalgic throwback to the past and celebrating the future:
"If you are a collector of hunting products or a fan of Federal Ammunition, you will want to make sure to add some anniversary-edition shotshell packages to your collection. Not only do these classic designs point back to the rich history of Federal Ammunition, but they will also look great on any display shelf or can be taken to the trap range."
We are headed full swing into spring when a lot of trap and skeet seasons start up, and these Special Edition, 100th Anniversary shotshell loads would make for a great conversation piece among friends or a great display on someone's mantle. Be sure to find them at your local dealer where available, and look for new packaging every quarter this year.
TG12 8 / TOP GUN, 12GA 2 3/4-INCH, 1 1/8-OUNCE, 8 SHOT, 25-count / $10.99