AllOutdoor Review: Sitka Stormfront Gaiter in Optifade Subalpine Camo
Adam Scepaniak 06.07.22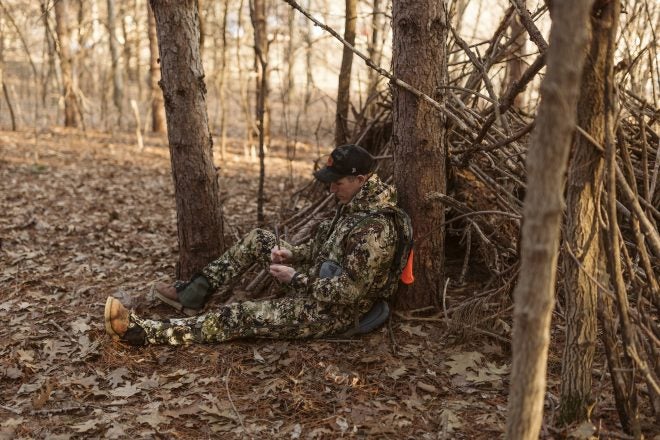 Allow us to paint a scene for you. You methodically prepped all of your gear the night beforehand. You wake up in the pitch black night, drive to your pre-scouted hunting area in the dark, and have coffee in-hand to stifle the weariness of your heavy eyes. As you cautiously walk to the spot in the crisp, dewy morning your pants get soaked to the bone. As you are waiting for the sun to rise as well as the game you hope to see, the thought of how damp and cold your legs and feet are cannot escape your mind.
This could have all been avoided if you had listened to your hunting buddy and gotten those newfangled boot gaiters he was talking about. Such a simple accessory can sometimes make or break the enjoyment of a good hunt. That is why today we are going to be looking at Sitka's Stormfront Gaiter in their Optifade Subalpine Camouflage. Let's dive right in!
Sitka Coverage on AllOutdoor
Specifications – Sitka Stormfront Gaiter in Optifade Subalpine Camo
We have all been there before in some form or another. Maybe it has been checking trail cameras, you are dropping off your adolescent kids at their hunting spots before you finally retire to yours, or maybe you are doing a "drive" and trying to push game to people in your hunting party. Regardless how it happens, having wet pants and boots can sour a hunting experience quickly. That is why having gaiters – like Sitka's Stormfront Gaiter – can be so valuable in keeping you dry, free of burrs and "stickers" from brush, and even warding off ticks to a small degree. All of the specifications for the Stormfront Gaiter can be read below as presented by Sitka:
Cam Lock Buckle Closure on Top: Over-the-calf protection for the most rugged environments
3-Layer GORE-TEX and Gripper Elastic Bottom: Keep out water while maintaining a tight seal
GORE-TEX® Technology: Garments made with GORE-TEX® fabrics are durably waterproof, lightweight, and extremely breathable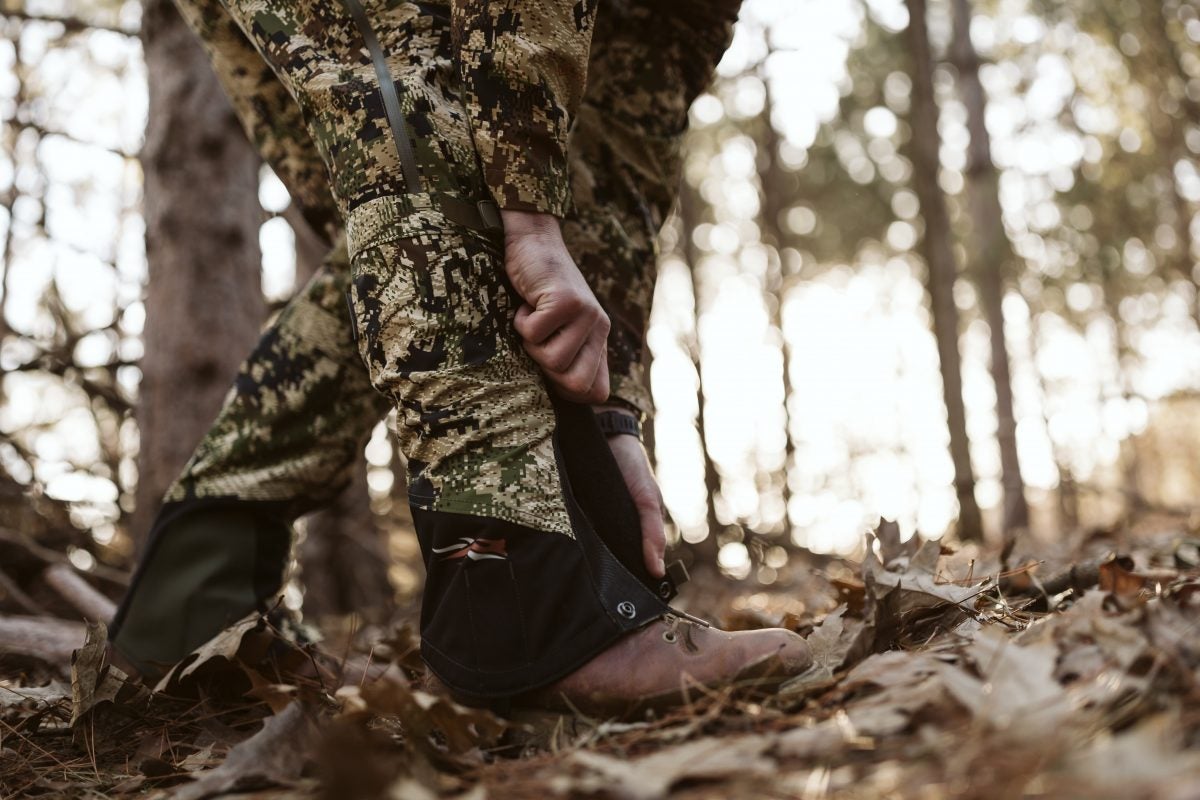 The Sitka Stormfront Gaiter is available in either their Optifade Subalpine or Open Country camouflage patterns in two different, blended sizes: Medium/Large or Large/X-Large. A little bit more can be gleaned about these through Sitka's Press Release statement below:
"The Stormfront Gaiter is the over-the-calf protection you need for hunting in extra-rugged environments. This durably lightweight gaiter is built with 3-layer GORE-TEX and a gripper elastic bottom to keep the water out. An internal ladder lock strap system keeps a low profile reducing abrasion and noise when navigating technical terrain."
Field Use – Sitka Stormfront Gaiter in Optifade Subalpine Camo
When it came to actual use out in the field turkey hunting this spring I had a few thoughts on the Stormfront Gaiters. For one, they are simple and intuitive to use. I had always gotten by my whole life and didn't understand the need for using gaiters while hunting or scouting, but after using them I am hooked. You can simply velcro them around the base of your boot and ankle and you have ample coverage to keep you dry.
My boots were a little bulky so I could not snap the additionally securing button on the gaiters, but the velcro held steadfast just fine. There is also a long strap that loops underneath the heal of your boot to ensure the gaiter does not slide around on your boot and ankle; it remains exactly where you strapped it on.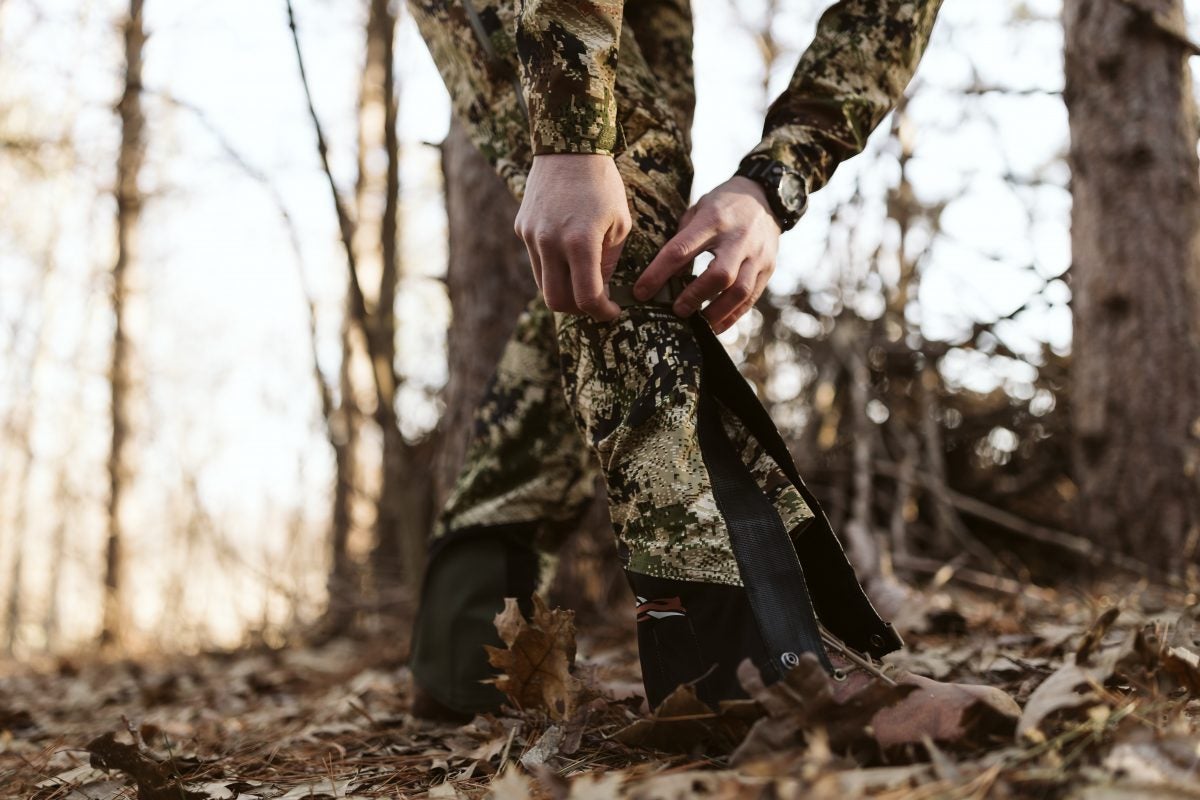 These gaiters also went far enough up my calf muscle and leg where even in tall grass I was protected from accumulating dew and moisture. Also, with the slick exterior finish to the gaiter, I never had any "stickers," burrs, "tags," or cockleburs get stuck to my clothing. Its the worst feeling in the world to get home from the outdoors and you need to spend 20 minutes meticulously picking burrs off your clothing.
I also enjoyed how light the Stormfront Gaiters are. When wearing them you do not feel like you have an additional piece of clothing on; something potentially weighing you down. Once you strap them on, it is one of those things wear you "set them and forget them." They do their thing and you do whatever you had planned.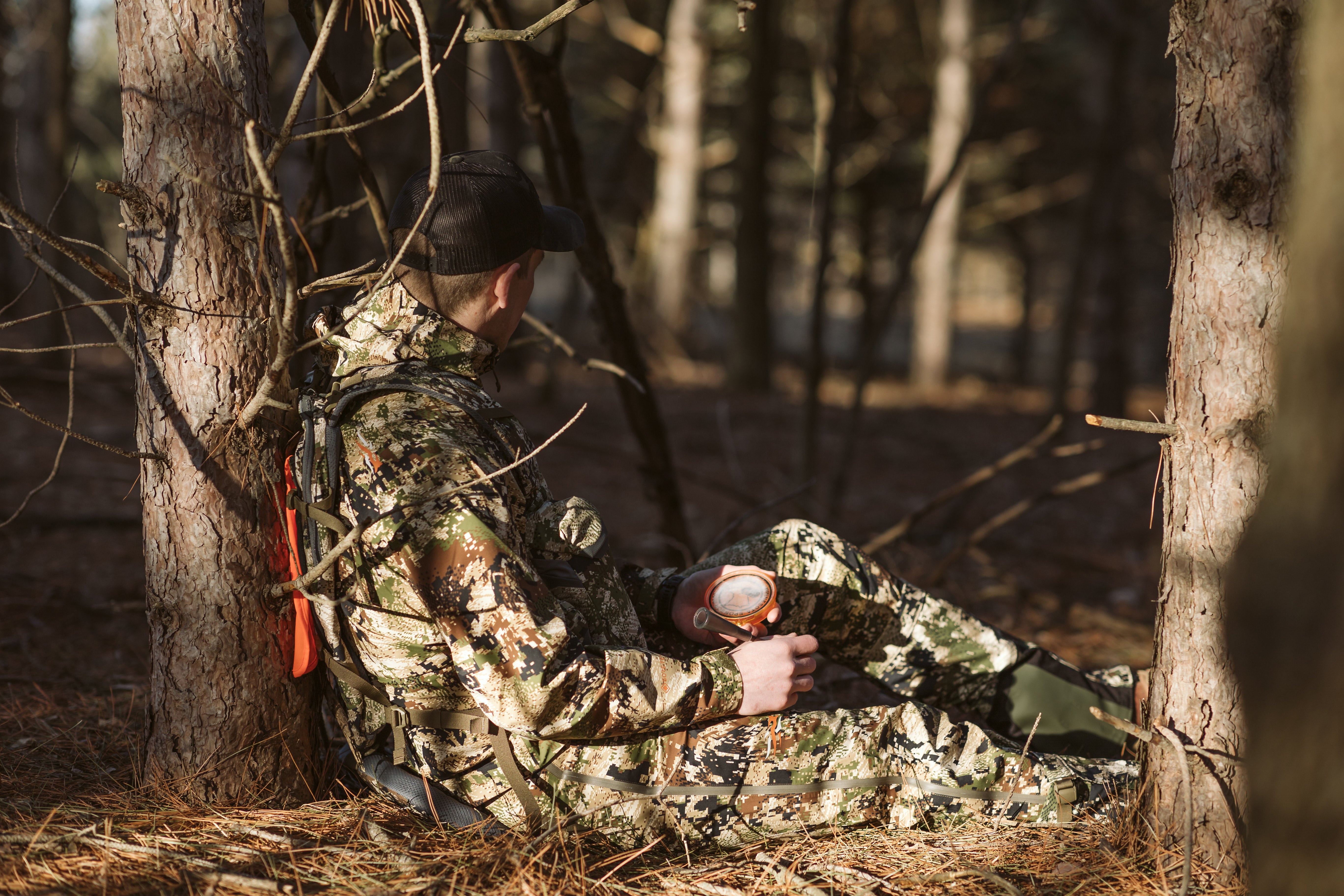 Finally, I appreciate that Sitka offers this gaiter in consistent colorways in their portfolio of products. It is unnerving when competing companies have 30 whiz-bang camouflage patterns – none of which match each other – so you look like a patchwork quilt walking into the woods. I opted for the Optifade Subalpine camouflage because I already had a jacket, pant, and Sitka's new turkey vest in that same camo. Being consistent across your clothing when possible, simply makes you blend into your environment that much easier.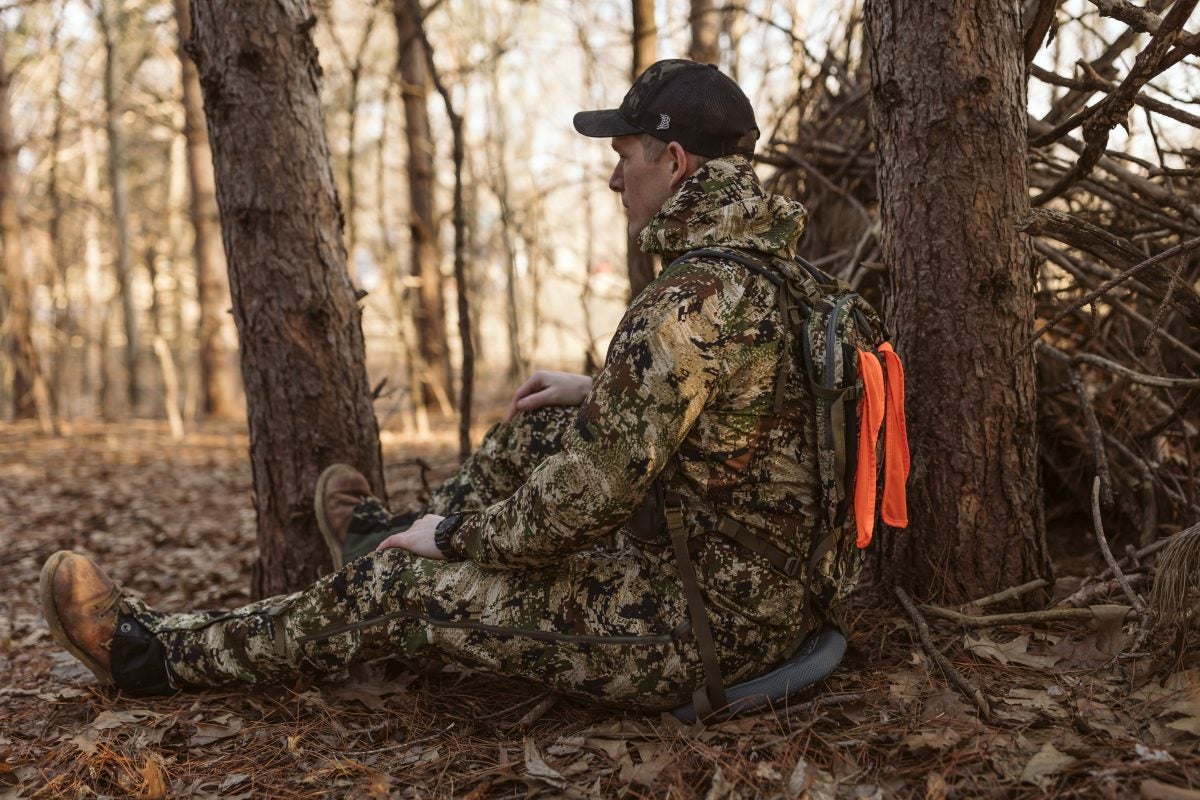 Final Thoughts – Sitka Stormfront Gaiter in Optifade Subalpine Camo
So, what are my final thoughts on the Sitka Stormfront Gaiter in their Optifade Subalpine camouflage? Overall, for how simple the product is, I love what it brings to the table. It matches well with other clothing options that Sitka offers, it prevents you from getting soaked in the early morning dew, it is intuitive/simple to put on, stays in place, and even curbs your accumulation of burrs and pesky ticks. All in all, for anybody that might be contemplating a gaiter to couple with the rest of their clothing, at an MSRP of $159 I believe these are worth it.
In closing, I want to say thank you to Sitka for allowing AllOutdoor and myself the opportunity to try out their Sitka Stormfront Gaiter in Optifade Subalpine Camouflage. That is greatly appreciated. Also, we would like to know what all of you guys and gals think? Do you believe that the Sitka Stormfront Gaiter in Optifade Subalpine Camouflage is something worth spending your money on while scouting and hunting? As always, let us know all of your thoughts in the Comments below! We always appreciate your feedback.
---
Video and Photography
All of the quality photography for this review was completed by the accomplished and wonderful Savannah Pierson of Savvy Photage while the video work was achieved by the versatile and gifted Jens Kallgren of High Shine Media. They are both pinnacles of knowledge and expertise in their field, and their assistance in reviewing the Sitka Gear Kelvin Aerolite Jacket in Optifade Open Country camouflage is greatly appreciated.