5.11 Announces NEW Load Bearing Products for Fall 2022
Adam Scepaniak 10.20.22

5.11 Tactical has announced that they have, once again, bolstered their offering of load bearing products rolling into this fall with new selections in a 30L backpack, 13L sling pack, and a 3L waist pack. So, whether you are looking for something to conceal your sidearm while having outdoor adventures, or simply need new gear to carry all of your other gear, 5.11 Tactical will have you covered.
5.11 Tactical Coverage on AllOutdoor
COSTA MESA, Calif. (Oct. 19, 2022) – 5.11 Tactical®, the global innovator of purpose-built apparel, footwear and gear, today announced new load-bearing products and accessories that will be available this fall.

"Instilling our consumers with the 5.11 Always be Ready mindset is a key guiding light throughout our product design and development process," said 5.11's Vice President, Global Product, Matt Page. "A key aspect of that readiness mentality is having the right gear on hand to be prepared for anything. Whether it's a pack loaded and ready to use as a go bag, or gloves nearby to protect hands in the case of an emergency, we want our end users to feel confident in the gear they're carrying."
5.11 Tactical LV18 Backpack 2.0 30L – Load Bearing Fall 2022
The LV18 Backpack 2.0 features updated internal storage as well as new Duraflex® buckles. Once you dive inside, an ambidextrous side entry CCW compartment boasts more room and a removable holster retention strap has been added. For all of you laptop carriers, the height of the padded laptop sleeve has been extended and you have a strap to secure your laptop, too. Additional features include side compression straps, a padded back panel with a Flex cuff channel, and quick-release shoulder straps with a removable
sternum strap all at an MSRP of $135.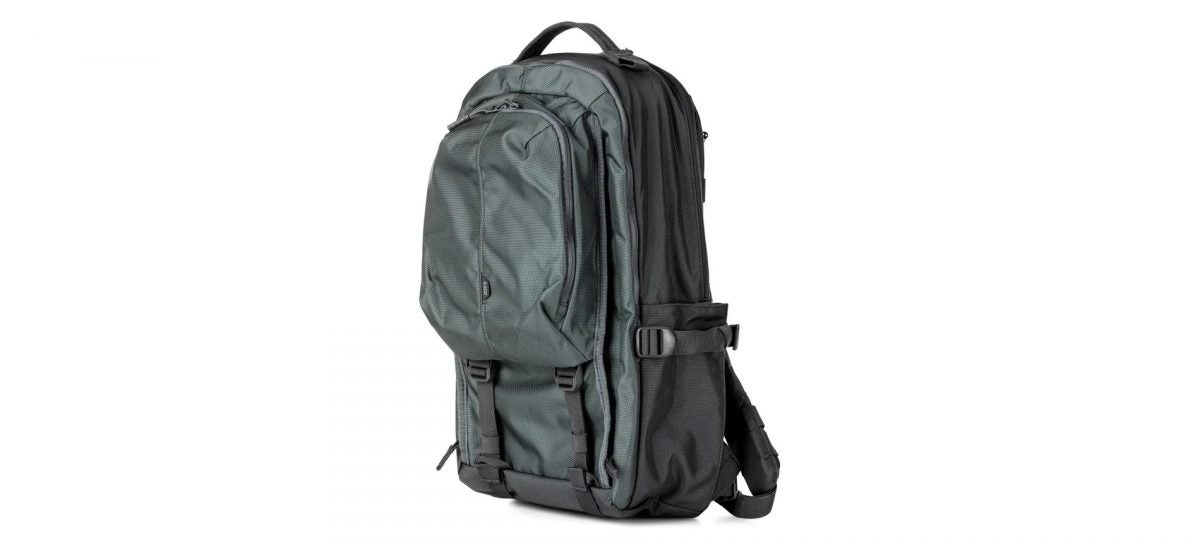 5.11 Tactical LV10 Sling Pack 2.0 13L – Load Bearing Fall 2022
The 5.11 Tactical LV10 Sling Pack 2.0 has received an improved quick-release S/R buckle waist strap and new Duraflex® buckles that are easier to operate (especially when wearing gloves). At an MSRP of $115, you have easier access to your gear with a new removable holster retention strap, a securing strap in the tablet sleeve, and a quick-release CAM buckle to the main crossbody strap.

5.11 Tactical LV6 Waist Pack 2.0 3L – Load Bearing Fall 2022
The 5.11 Tactical LV6 Waist Pack 2.0 has an affordable MSRP of $42, and is a great grab-and-go solution that can be worn around the waist or across the body. With interior pockets and panels, a hidden slip compartment, side compression straps and a rear mesh pocket, you have a multi-use waist pack that can do double-duty by attaching to the 5.11 LV18 Backpack 2.0 as well.

Some people like to tote a traditional backpack whenever they need to carry gear (like myself) while others might be more modern and minimalist looking toward options like a sling pack or waist pack. No matter what direction you go for load bearing gear, 5.11 Tactical has you covered. As always, let us know all of your thoughts in the Comments below! We always appreciate your feedback.