New Lightweight Mountain Hunter Added to Savage Impulse Lineup
Luke Cuenco 10.24.22

Lightweight hunting rifles are becoming quite popular with more and more people adopting the backcountry method of hunting. Backcountry hunters need a combination of extreme precision, durable weatherproof design, and of course a lightweight hunting rig in order to make the hunt less of a chore and more of an enjoyable experience. Savage Arms has just introduced its own offering into this category by adding the new Impulse Mountain Hunter to the growing lineup of straight-pull Impulse rifles.
More from Savage Arms on AllOutdoor.com: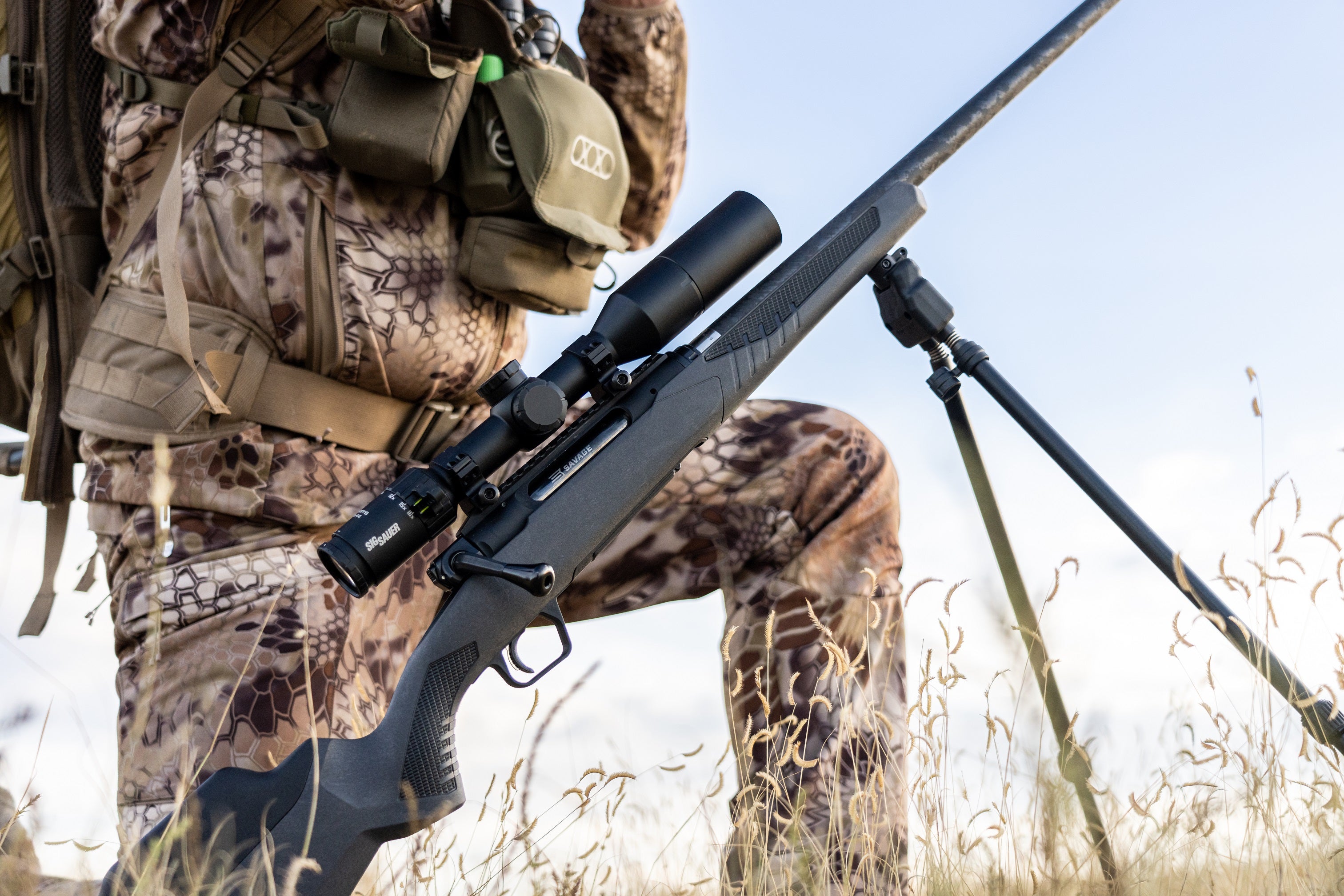 New Lightweight Mountain Hunter Added to Savage Impulse Lineup
The Impulse Mountain Hunter will include Savage's American-Made straight-pull bolt action, user-adjustable AccuTrigger ranging from 1.5 to 4lbs, removable, multi-positional bolt handle, an aluminum receiver with an integral 1-piece 20 MOA rail, Sagave's AccuStock technology with three-dimensional aluminum bedding, Adjustable length of pull, a Savage-designed Proof Research carbon fiber wrapped barrel, muzzle brake, 2 sling swivel studies, 2-position tang mounted safety and a rugged, gray synthetic stock to round everything out.


Savage Arms has officially announced the Impulse Mountain Hunter as the newest model in their award-winning series of straight-pull rifles. Introducing faster speeds and lighter weights for big game treks, this rifle is a gamechanger for 2023.

"At Savage, we not only value the input of our customers, but we also listen to it. Since 2021 when Savage launched the first Impulse variant, the number one request we've received is for a lightweight version ideal for hunting in the mountains," said Beth Shimanski, Director of Marketing at Savage Arms. "With extreme accuracy and breakthrough technology, the Mountain Hunter is light, sharp, and encompasses all that the Impulse family represents, thus giving our customers what they wanted.
The Savage Impulse Mountain Hunter will be offered in all of today's most popular hunting cartridges including 308 Winchester, 6.5 Creedmoor, 6.5 PRC, 30-06 Springfield, 7mm REM MAG, and 300 WIN Mag just to name a few. The Impulse Mountain Hunter is the second most expensive model in the impulse line coming in at $2,437.00, about $60 less than the Impulse Elite Precision rifle.  To check out a full listing of cartridge and barrel-length offerings you can visit http://savagearms.com/.