Mossberg 940 Pro Turkey Bestowed Award of "2022 Best New Shotgun"
Adam Scepaniak 11.01.22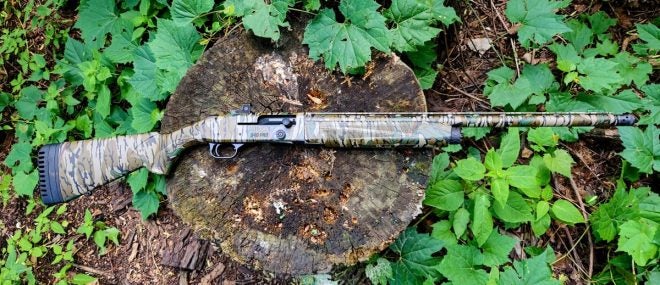 The Mossberg 940 Pro Turkey (which is optics ready from the factory) is one of their newest shotguns in the very modern and forward-thinking 940 series of shotguns. We reviewed it earlier this year HERE on AllOutdoor and fell in love with it as well. Additionally, many other people in the firearms industry are loving the shotgun, too, because it recently won the "Best Shotgun Award" from the Professional Outdoor Media Association (POMA).
Mossberg Coverage on AllOutdoor

Every year the Professional Outdoor Media Association (POMA) votes on the best new products in the firearms industry in 6 different, unique categories giving out awards for the best-of-the-best in respective product areas. The Mossberg 940 Pro Turkey ran away with the "Best Shotgun Award" this year for their modern rendition of a turkey shotgun that is optics ready, has oversized features for easier firearms handling, and the legendary reliability of a Mossberg.
NORTH HAVEN, Connecticut –As one of the newest members of the 940 Pro high-performance autoloading shotgun family, the 940 Pro Turkey shotgun is an optic-ready package that features a choice of 24 or 18.5-inch barrel lengths; HIVIZ® CompSight® fiber optic sight for quick target acquisition; Mossberg X-Factor ported choke tube for improved pattern density; full camo coverage in Mossy Oak® Greenleaf™; and a host of premium features and finishes. And the receiver features a cut to direct mount a low-profile, micro dot sight for proper eye alignment and quick target acquisition.

"Following in the footsteps of the 940 JM Pro, awarded the 'Best New Shotgun' honor in 2020, the 940 Pro Turkey continues to elevate this series of autoloading shotguns," commented John MacLellan, Mossberg's Vice President of Sales and Marketing. "Our sales and marketing teams understood the need for an optic-ready platform for today's turkey hunter and our engineering team delivered with the concept of a receiver cut to accept a low-profile optic combined with the reliability and feature-rich 940 platform. On behalf of Mossberg, thanks to POMA and NASGW for recognizing the uniqueness and value of the 940 Pro."
Again, if you are looking for a new turkey shotgun for this fall yet, or even next spring, this is one of the best ones on the market today. You don't have to take our word for it either. The Professional Outdoor Media Association (POMA) agrees, too. As always, let us know all of your thoughts in the Comments below! We always appreciate your feedback.