Garmin Outdoor Maps+ Supplementary, Subscription Mapping Service
Adam Scepaniak 12.08.22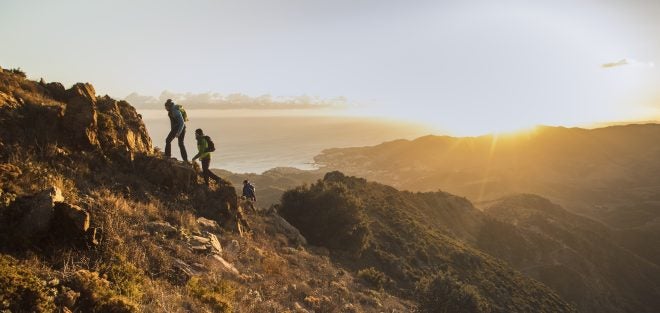 Garmin has announced their NEW Outdoor Maps+ subscription mapping service that is meant to supplement and work in conjunction with many of their handheld location devices. The Outdoor Maps+ subscriptions are currently available for download on Montana® 700, 700i and 750i devices for an annual price of $49.99.
Garmin Coverage on AllOutdoor
With the NEW Garmin Outdoor Maps+ subscription service, you have at your fingertips a mapping service that gives you coverage across all 50 states, it is backed by a full customer service team, and the service can be transferred to different Garmin devices if so desired (only one in use per subscription at a time). A one-year Outdoor Maps+ subscription includes:
Regularly updated mapping data for all 50 U.S. states
Downloadable, photorealistic imagery for a high-resolution aerial perspective
Elevation contours with premium high-density TOPO Maps and detailed mapping of inland lake shorelines, river and streams
State plat maps with parcel boundaries and landowner names to see where tracts of land are divided
Public land maps including federal and state ownership including national wildlife refuges, state and national parks, Waterfowl Product Areas, and Wildlife Management Areas, so users better understand where they are venturing into or if they are still on public lands
Hunting management unit boundaries with multiple species where applicable
Access to the latest U.S. Geological Survey (USGS) 24K quad names as well as Bureau of Land Management township and range lines
With Outdoor Maps+, you have access to a wide variety of premium mapping content that is regularly updated and delivered directly to your compatible Garmin device via Wi-Fi® connectivity.

This premium map data is collected from multiple sources, providing full coverage of all 50 U.S. states. The full collection includes premium elevation contours as well as landowner names and boundaries for public/private land types and boundaries (Bureau of Land Management, national wildlife refuges, national parks, state parks, wildlife management areas) and more.
For anyone who spends their time more frequently out in the jungle of the outdoors as opposed to the concrete jungle of our daily race, this subscription service in Outdoor Maps+ from Garmin would be a great companion for all of your adventures. As always, let us know all of your thoughts in the Comments below! We always appreciate your feedback.