SAVAGE 1911 – Savage Arms Government-Style 1911 in 45 ACP & 9mm
Adam Scepaniak 12.21.22

Before the iconic Model 1911 ever became famous there was a war being waged. It pitted the Savage Model 1907 against John Moses Browning's M1911. As history tells us, the M1911 won out and served as our country's sidearm for decades to come. Now, with the debut of the Savage 1911 is Savage Arms' first foray into a government-style 1911 chambered in 45 ACP and 9mm with multiple finishes.
Savage Arms Coverage on AllOutdoor
The 1911 market is a saturated one so you never want to quietly enter this busy arena. Instead, Savage Arms has chosen to kick the door in and introduce themselves! To start, they have announced 12 new models of government-styled 1911s with varying finishes, accents, cartridge offerings, and features. An overview of the quality you can come to expect from the new Savage 1911 is listed below as presented by Savage Arms:
Forged Stainless Steel Frame & Slide
5" Stainless Steel Barrel Machined from Billet with 11° Target Crown
Dual Recoil Spring with a Fully Machined Sear & Hammer
Ejection Port is Lowered, Flared & Cut for Live Round Ejection
Nitride Coated Titanium Firing Pin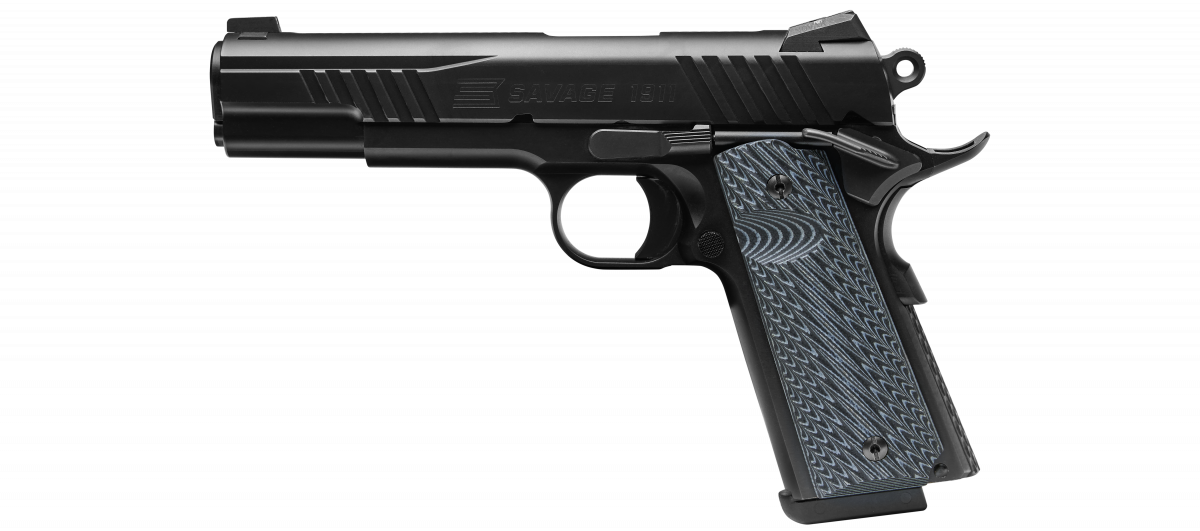 Novak® Lo-Mount Adjustable Tritium Bar Rear Sight & Tritium Mega Dot Glow Dome™ Yellow Front Sight

(Rail & Two-Tone Versions)

Novak® Lo-Mount Black Rear Sight & White Dot Front Sight

(Stainless and Black Melonite Non Rail Versions)

Ambidextrous Slide Lock Safety
VZ G10 Grips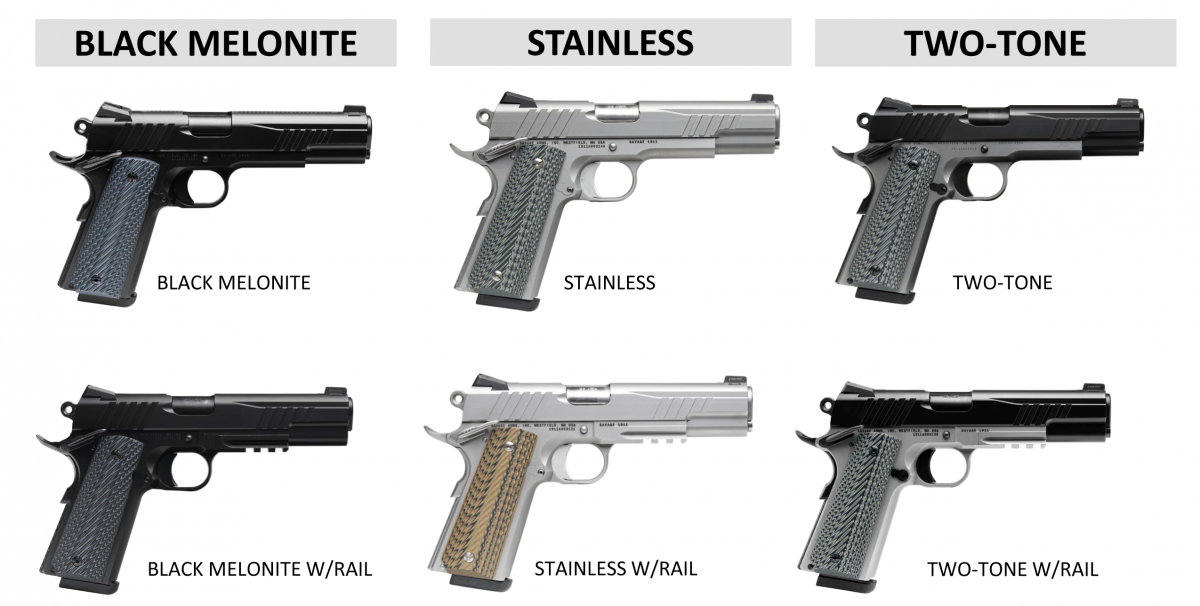 The Savage 1911 is built from stainless steel and has a dual recoil spring and machined sear and disconnector. While the look pays homage to the original, the Savage 1911 is built for hard use. From its nitride coated titanium firing pin, to the target crown on the barrel, this 1911 delivers accuracy and reliability. This is Savage.
The MSRP for the 6 different models (12 handguns in total; 6 chambered in .45 ACP and 6 chambered in 9mm) have an MSRP varying from $1,350 – $1,500. This varies based on a lot of factors like the finish, if it is a rail or non-rail version, and the cartridge it is chambered in. Overall, they look to have exquisite quality only time on the range will further cement their asking price. As always, let us know all of your thoughts in the Comments below! We always appreciate your feedback.