Silencer Central Sponsors Dallas Safari Club's (DSC) Convention & Expo
Adam Scepaniak 01.05.23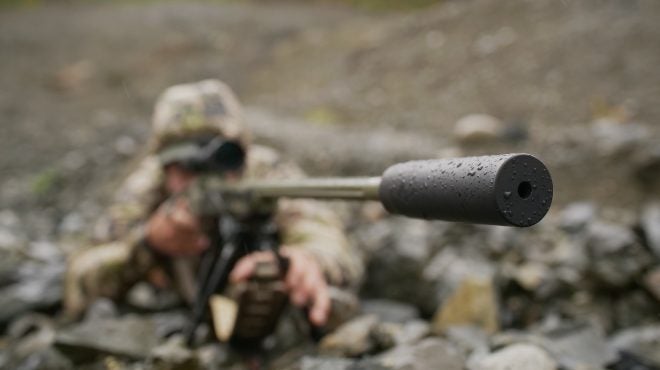 Silencer Central is already known throughout the entire shooting community as the largest silencer dealer in America, and now they will expand that reach as they have announced that they will be a prominent Diamond Sponsor of the Dallas Safari Club (DSC) Annual Convention and Expo being held January 5th – 8th, 2023. Silencer Central will present their groundbreaking suppressors, including the new Banish Backcountry, in Dallas alongside exhibitors from across the world.
Silencer Central Coverage on AllOutdoor
As of right now, there are 42 out of 50 states where silencers are legal for purchase, and Silencer Central has constructed the unique business model where they deliver directly to customers homes in all 42 legal states. Their shipping process has revolutionized the way suppressors are sold and allows for customers to streamline their purchasing experience by cutting out unnecessary hurdles to silencer ownership. Silencer Central also shares below their excitement to attend the Dallas Safari Club (DSC) Annual Convention and Expo as well as the good work that DSC achieves:
"We're excited to kick off another great year by presenting our products to an amazing group of hunters and conservationists at the 2023 DSC Convention," said Brandon Maddox, CEO of Silencer Central. "As a Diamond Sponsor of this event and long-standing supporter of DSC, we hope to show attendees the benefits of hunting suppressed and how it relates to the fulfillment of their initiative."

As one of the biggest conservation fundraising events in the US, the DSC Convention features nearly 1,000 unique exhibitors filling almost 2,000 exhibits and has generated millions of dollars to conservation efforts across the world. The organization is dedicated to ensuring the conservation of wildlife through public engagement, education and advocacy for well-regulated hunting and sustainable use. DSC is a mission-focused conservation organization funded by hunters from around the world.

"DSC and our DSC100 Volunteer team are looking forward to again welcoming the world's foremost exhibitors and attendees to our annual convention here in Dallas," said Brian Fienhold, DSC and DSC Foundation Director of Operations & Development. "As a steadfast partner and Diamond Sponsor of our convention, Silencer Central continues to demonstrate their commitment not only to DSC, but to conservation and our hunting heritage."
Silencer Central is a proud sponsor of the 2023 DSC Convention mobile app as well allowing attendees to stay informed on the latest event news and updates while in attendance. Also, interested customers can buy silencers directly on-site at the event at Booth #4600 with Silencer Central representatives assisting throughout the entire purchasing process. For more information, call 888-781-8778 or visit SilencerCentral.com to have all of your questions answered. As always, let us know all of your thoughts in the Comments below! We always appreciate your feedback.