Bushnell CelluCORE Live Cellular Trail Camera – Live Streaming Video
Adam Scepaniak 01.15.23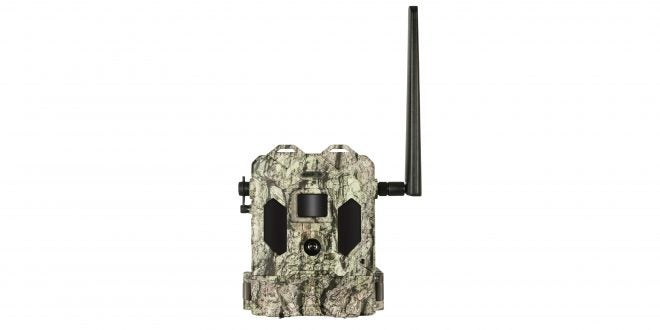 Trail cameras are invaluable tools in our hunting repertoire for innumerable reasons. We can use them as pseudo security cameras on farm properties as well as distant cabins, we can better manage wildlife by assessing game animals throughout the year, and it affords us valuable data such as activity levels during certain periods of time on a given day, week, or month. For all of those reasons, it is exciting to see that a NEW Bushnell CelluCORE cellular trail camera has been announced leading into SHOT Show 2023.
Bushnell Coverage on AllOutdoor
The secret sauce behind the Bushnell CelluCORE cellular trail camera is that it can send you live streaming video of a location. This could prove to be valuable for security purposes, allow you to know how livestock are doing, and numerous other reasons. The Bushnell CelluCORE retails at an MSRP of $299.99 and should become available some time this fall. All of the specifications can be read below as presented by Bushnell:
32MP Image Resolution
Live streaming video with the touch of a button on your smart phone.
Dual SIM automatically connects to the strongest network signal ATT or Verizon
2 Year Limited Warranty
Optimized antenna
High output No Glow IR LED's for best in class 100ft night range and battery life
Sorts images by weather, wind, moon & more
Make setting changes through your phone
Removable Battery Tray (12AA Batteries not included)
Compatible with Up to 32 SD Cards
GPS Geotagging
Overland Park, Kansas – January 11th, 2023 – Bushnell®, an industry leader in performance optics, announces the introduction of its new CelluCORE™ Live Cellular Trail Camera, a feature-rich trail camera with Dual SIM cellular connectivity and live streaming video on demand. Whether you're scouting for bucks or trying to boost security, you can check in on your property no matter what time it is and no matter where you are.

With the touch of a button on your smartphone through the Bushnell Trail Cameras App, you can now live stream video and get instant visibility of your property. To ensure stronger video streaming and reliability, the CelluCORE Live is upgraded with Dual SIM Connectivity, allowing the camera to automatically connect to the strongest network signal. This means the CelluCORE Live connects, receives and sorts high-quality photo and video faster.
Another intriguing feature of the CelluCORE is the Dual SIM Connectivity which should increase transmission reliability. This is all building off of the original CelluCORE trail camera and these appear to be significant upgrades from the original. As always, let us know all of your thoughts in the Comments below! We always appreciate your feedback.