[SHOT 2023] Beretta 80X Cheetah – The Return of the 380 King
Adam Scepaniak 01.17.23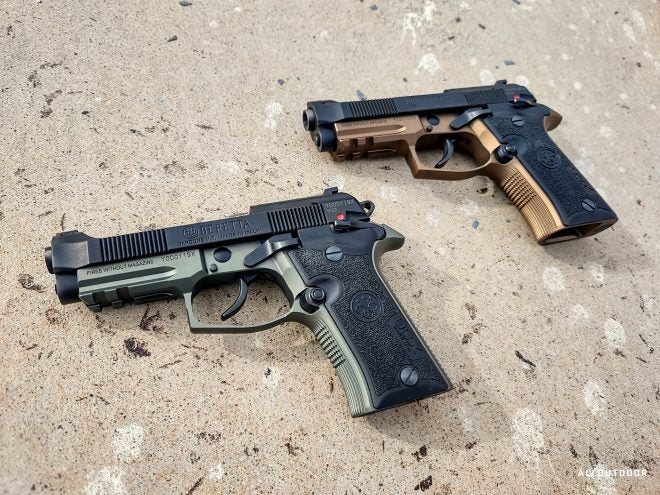 Beretta hosted a private Range Day ahead of the enormous and overwhelming convention currently going on now, and they brought a bevy of new firearms to the range. One of the most popular and talked about firearms from their private Range Day is the NEW Beretta 80X Cheetah. The old throwback is now back with modern features, attractive colorways, and accuracy on par with Beretta's name.
Beretta Coverage on AllOutdoor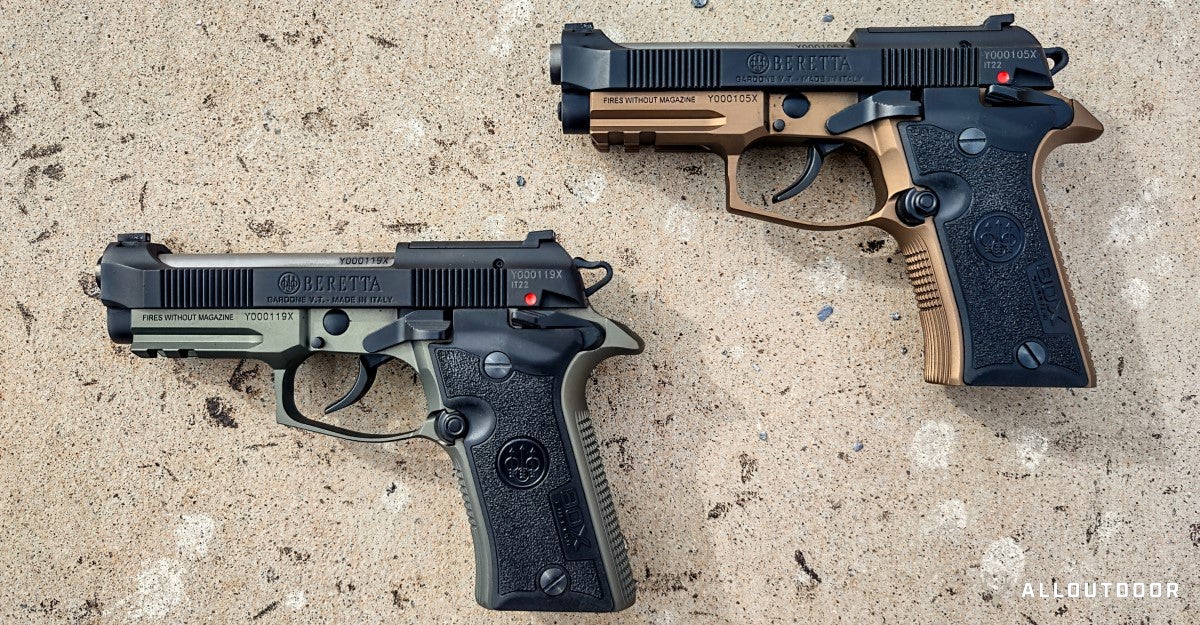 Beretta 80X Cheetah
The new Beretta 80X Cheetah has an MSRP of $999 with a few options to pick from. They have colorways available in an entirely black frame and grips, or a Burnt Bronze Cerakote frame with black grips. While at Beretta's Range Day, they also had a subtle or muted green Cerakote finish pistol, but they did not state if that will simply be a "special run" offering or something to completely be offered to the public. All of the nitty-gritty specs for this small wonder pistol can be read below as presented Beretta:
Action: Single-Action/Double-Action
Cartridge: .380 Auto
Magazine: 13 Rounds Standard | 10 Rounds (Compliant State Mags)
Barrel Length: 3.9″
Weight (Unloaded): 25 Ounces
"Ergonomically redesigned for modern day carry, the Beretta 80X Cheetah pistol includes a smaller Vertec style grip profile, X-treme S Double/Single trigger, skeletonized hammer, a13+1 round capacity, and comes optics-ready out of the box."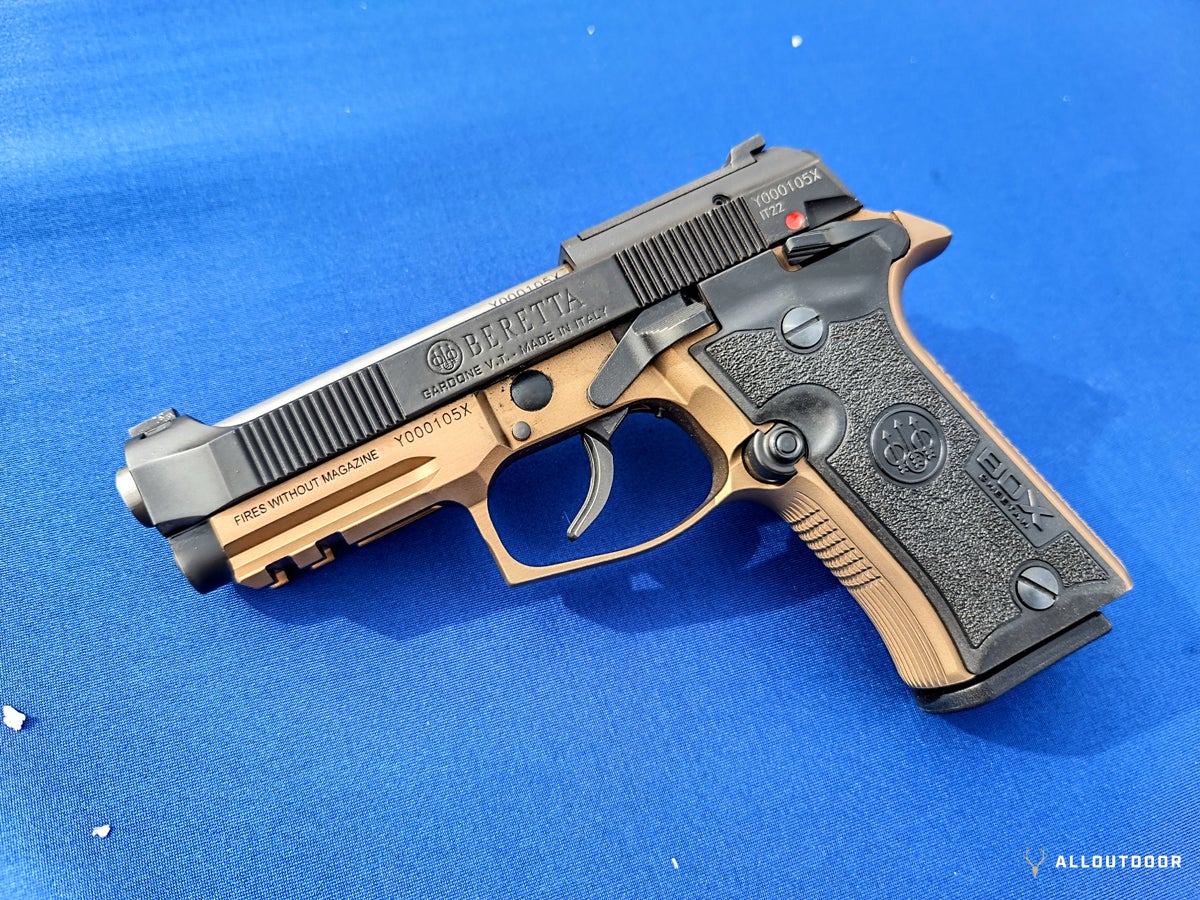 Adjustable X-treme S Trigger With Skeletonized Hammer – A light, crisp and consistent single action/double action pull. The overtravel is adjustable to shorten the reset to 1mm.
Optic-Ready Slide With Interchangeable Sights – Comes optics-ready allowing for the ability to add an optic to improve accuracy and target acquisition speed.
Vertec Grip w/ Frame Mounted Safety and Picatinny Rail – Allows for a more compact profile for carrying concealed. The added feature of a Picatinny rail gives the option for weapon mounted lights and other Picatinny mounted accessories.
13-Round Standard Magazine – 13-round capacity, compact size and optimized ergonomics for concealed carry.
DLC Coated Performance Parts – A skeletonized hammer with DLC coated internals for quick and smooth function.
One of the greatest highlights from the new Beretta 80X Cheetah is that it comes with an optics cut slide from the factory with a slide cover. To get the appropriate optic plate you might need for your favorite optic, you simply need to register your firearm with Beretta and request the one you need. Overall, with modern Cerakote finishes, an optics cut, high capacity for a 380, and an excellent trigger, this looks like a fantastic new offering from Beretta that will please modern shooters and those who remember the original model as well. As always, let us know all of your thoughts in the Comments below! We always appreciate your feedback.
AllOutdoor's coverage of SHOT Show 2023 is proudly sponsored by 5.11 Tactical. Click HERE to check out their new products.