[SHOT 2023] NEW Beretta 92Xi SAO (Single Action Only) 9mm
Adam Scepaniak 01.18.23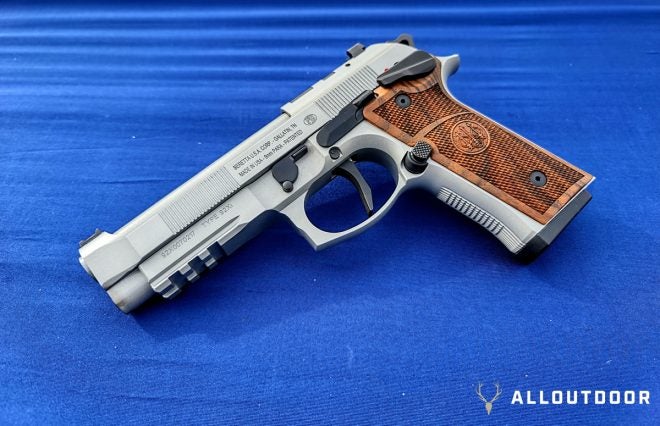 This year at SHOT Show 2023 Beretta had so many new releases from themselves, Tikka, Sako, and Manurhin that they hosted their own, private Range Day to display them all. We were in attendance and one of their newest announcements to come out is the Beretta 92Xi SAO (Single Action Only) handgun. With an attractive appearance and an improved trigger as well, this should be a popular pistol among the Beretta 92 faithful.
Beretta Coverage on AllOutdoor
Beretta 92Xi SAO (Single Action Only) 9mm
With the introduction of the Beretta 92Xi SAO, there are going to be 6 initial offerings. The stainless and wood grip model (displayed above) is considered the "Launch Edition" version and comes in 3 variants (10-, 15-, or 18-round magazines depending on the state or jurisdiction you live in). The other standard model of a black frame and silver Cerakote slide has 3 variations as well (3 different magazine capacities). The Launch Edition 92Xi has an MSRP of  $1,199 while the Standard model retails for $949.
Action: Single-Action Only
Barrel Length: 4.7″
Magazine Capacity: 18+1 (15+1 and 10+1 also offered)
Sights: Fiber Optic Front Sight + Full Serrated Black Rear Sight
Weight (Unloaded): 33.3 Ounces
Picatinny Rail, Frame Mounted Safety, Iconic Bruniton Slide Finish (Launch Edition) or Cerakote (Standard)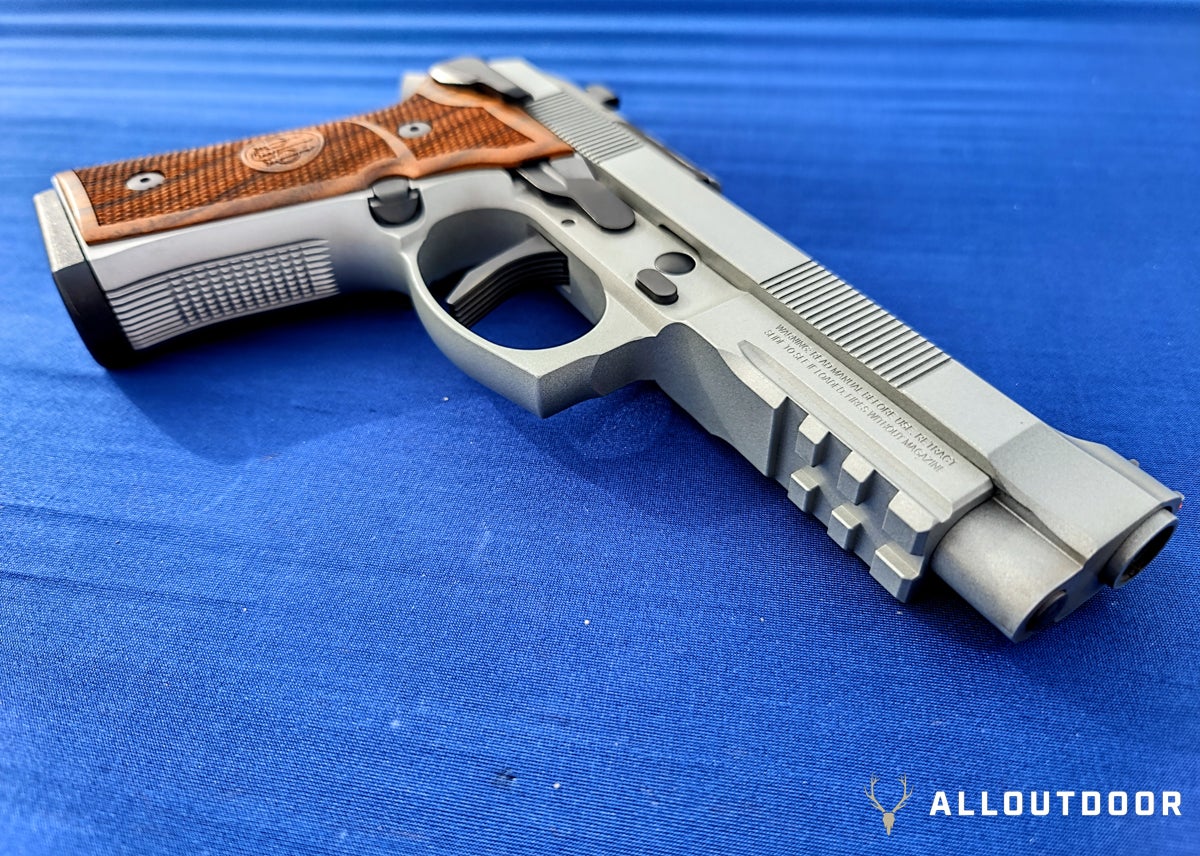 Introducing the new frontier for the 90 Series – the 92XI. The 92XI brings the long-awaited frame mounted safety to the standard 92 family of products, as well as a single action only variant and various ergonomic enhancements. The frame mounted safety offers an ambidextrous solution, bringing the safety lever more in reach with natural ergonomics.
If you haven't already seen it, our sister-site of TheFirearmBlog.com (TFB) and one of their own sister-site YouTube channels of TFBTV Show Time has already posted a video on the Beretta 92Xi that can be watched HERE. With a frame mounted safety, stylish looks, and an upgraded X-treme S Trigger built specifically for single-action only shooting, this looks like another winner from Beretta. As always, let us know all of your thoughts in the Comments below! We always appreciate your feedback.