The Path Less Traveled #029: Trailside Charcuterie
Andrew D 10.04.21

Want to hear an endearing joke to tell your significant other? "Baby, are you a bunch of overpriced meats and cheeses? 'Cuz you are Charcute-to-me." Get ready for a kiss or a RBF look citing that you couldn't make a Hyena laugh. Another non-humorous thing is bringing outdoor newbies on trips without adequate preparation to ensure their enjoyment (including food!). Now that the seasons are changing, I decided to take a few friends out that haven't been outdoors since COVID began. To prevent any cranky hikers and create a perfect midway stopping point, I brought some Trailside Charcuterie for us to munch on.
---
Welcome to our recurring series of "The Path Less Traveled." In this series, we want to take you along for our exploits in the wilderness while hiking, camping, exploring, and general adventuring. This will include our small daily victories, foibles, tips, tricks, and reviews of gear we authentically appreciate and frequently utilize. While a well-worn trail can often be the pathway to a leisurely day, the paths less traveled can often spur on some of the greatest memories, misadventures, and fun we could imagine. Join us in the Comments as we share our travels and hopefully, we can all come together for a greater appreciation of the outdoors.
---
Charcuterie is French for a cold collection of meats. Other France related posts:
Trailside Charcuterie, What?
I once read online that when out hiking or camping in the woods, you shouldn't bring anything French with you. I can agree on that in terms of bidets, Peugeots, or berets. One would have to really have a good argument to be able to say a baguette or quiche would be a poor decision to eat while outdoors.
Man-portable snacks are the best snacks. Foods that don't require delicate handling, preparation and still taste great are top tier snacks. When coming up with foods that weren't pre-wrapped snacks and granola bars tasting like they were made by Brembo, I did not have to think hard at all. Charcuterie.
Charcuterie is just a fancy French word for pre-prepared meats. Even on game day, a cracker plate with meats and cheeses are often brought out to be consumed as finger foods, no?
But think of the children safety!
"But Andrew, meat and cheese spoils when left out." They do.
***Cured meats can be kept out for up to 24 hours, but this data is invariably stated with a different time all over.
***Hard Cheeses can be kept out for four hours at room temperature. Harder cheeses like Asiago and Parmesan can go longer (Cabezas, et al, 2005).
***Pickled foods have significantly less worry.
I'm sure if you're reading this site, you have eaten some questionable things. As bon appétit states, "Trust yourself. If it looks unappealing, don't eat it."
What to bring?
Well, since charcuterie is primarily about meats, how about we start with the meats? Trail Charcuterie already likely happens on your trail adventures. Would beef jerky and Cheetos be classified as Trail Charcuterie? Sure, if you want it to be; ensure you bring the Natty Lite Cabernet Sauvignon, too.
Meats
Cured meats, dried meats, preserved meats. I would also put in this list smoked meats and canned meats. Paté or Sardines are good. If you haven't had tantalizing Paté… Are you even living or at least watching Steve1989 videos?
Bring the entire stick with you, and if you're not up for that, still, don't cut it up before stopping. The more handling and processing you do, the higher the amount of chances of bacterial contamination will occur.
My Favorites:
Nduja – If you're afraid of Paté, but still want a spreadable meat, go with Nduja
Culatello/Strolghino – Top end stuff, definitely pricey.
Cheeses
Stick to your aged, semi-hard to hard, and smoked cheeses. You know, Smoked Gouda, Aged Cheddar, and Manchego. These cheeses have a lower moisture content, and often a higher level of acidity. It is noted that herbs and spices can support a cheese's ability to ward off undesired bacteria. While I brought some Blueberry Stilton with us, I would recommend getting nothing made by your grocery store or Kraft. Why? Flavor, moisture content, and lack of appeal. While I love me some Heluva Good Pepperjack, Trail Charcuterie is not the time for this. Save it for the Eagles vs Redskins Washington Football Club game.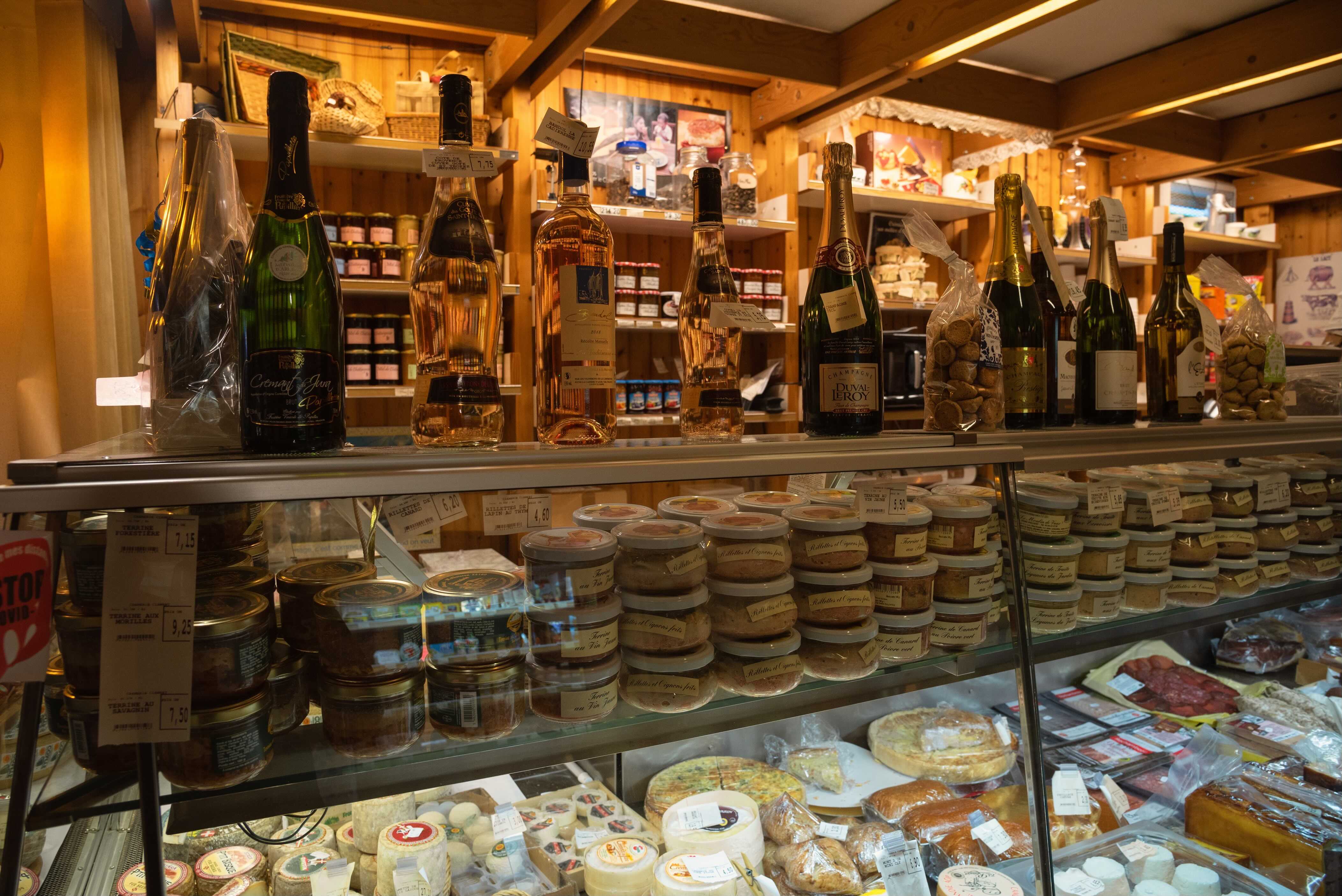 My Favorites:
Pinconning – An aged Colby that does not taste like Colby. Magnificent American Cheese. You Michiganders know.
Höhlengereift Gruyère – Who doesn't love a cave aged cheese? Nutty, earthy and often a bite of acidity or tartness.
Palmero or Manchego – Spanish cheese seems to be overplayed, but they're overplayed for a reason. They're good.
Crispy Vehicles – AKA Crackers
This is so simple, it pains me to write. Bring more than one cracker. Make sure one is a dull or non-outstanding flavor, and one can be the Hail Mary of Wheat crisps. Just don't get flavored crackers. The biggest concern for our floury friends are that they will get soggy if stored improperly, and if they are a very crispy cracker, the risk of breaking increase unless packaged correctly.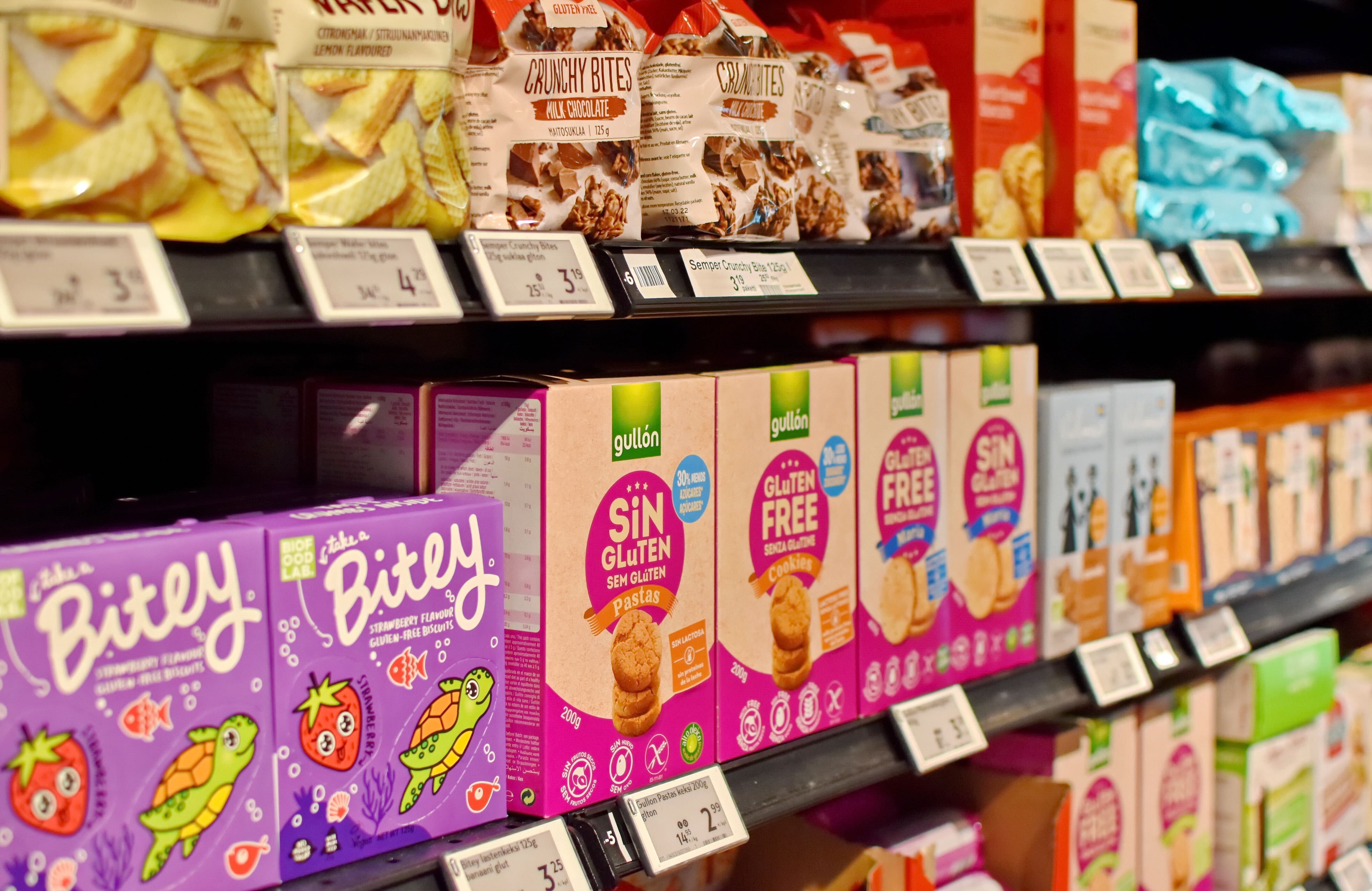 My Favorites:
Melba Toast – Basic, crunchy. Durable. This works as a UFO-vessel to transport cow and pig pieces to my stomach.
Wheat Thins – They don't pack well, but you can pack a lot of them due to their super narrow nature.
Milton's Original Multigrain – Large, simple. Textural variety. Great cracker.
Additional Trailside Charcuterie Goodies
Now, if you told me that you had meat and cheese on crackers and offered me to partake, I'd be all in. Adding the last touches to a Trailside Charcuterie changes you from the person who brought food to the person who hit it out of the park and satisfied hunger and curiosity.
Many people bring nuts to an occasion like this. I would usually too, but hiking and trail mix are as played out as any ballad by Queen or Journey. Don't play to the trail mix card that you know so well.
Fruits – I'd love to say grapes, but they are big and fragile. Most berries are fragile. I bring a strongly flavored orange (Cara Cara, Blood Orange) and drop a handful of blueberries into my storage container to be sacrificed as packing peanuts. The oranges work well as a palate cleanser too. Citric acid helps clear the fatty flavors from the mouth.
Chocolate – Dark Chocolate has less fat in it, usually. The near-bitter taste will help refresh mouthfeel after a couple doses of cheese and meat.
Pickled Goods – Capers, gherkins, pickled red onion slivers all work well to contrast to the fatty nature of meat and cheese. The flavor of these are truly the secondary gain, not the main objective. While ripe olives aren't always pickled, I am still placing them into this category for ease of generalization.
Sauces – I thought long and hard about bringing sauces or jams with us on the hike. Luckily, it was only a 5-kilometer hike round-trip. Pugging a glass jar or two around wasn't as painful as my mind set it out to be. If you were going any sort of distance with these foods, I'd recommend you get a few packs of mustard from the local hot dog place and call it a day.
How to pack/store?
Initially, I was considering something like a junior sized Pringles can would have been great as a sturdy food container. Unfortunately, I was too cheap to go and buy one to use it. Having a pile of Rubbermaid and re-usable food containers came in handy for storage. This parmesan container held everything in there other than the orange.
All meats were shrink-wrapped together, all cheeses were shrink wrapped together. Any ingredients that could be considered 'wet' were placed at the bottom (See: capers, blueberries). Crackers were placed at the top of the container, artfully scattered to prevent cracking or breaking. No one wants to eat crumbs. A half of a napkin was folded in right before the lid. The container was placed on it's side in my backpack to prevent vertical up-and-down sloshing from breaking the crackers.
But what about drinks?
Now I'm not a sommelier, I don't drink wine and don't drink much hard alcohol or beer due to my T1D. I tried finding those grade-school lunchbox-sized bottles of grape juice to bring with me. With COVID and shortages of just about anything else in grocery stores, I had to settle for a non-sweetened lemon sparkling water and bottle of pomegranate juice. When mixing these two together, we all got a fair sized drink that was refreshing and low in calories and sugar. Win-win in my book. If you wanted to bring a bottle of sparkling cider or Welch's Sparkling Grape Juice on your Trailside Charcuterie adventure, you're a braver man than I for carrying it. Well, that and all the grape flavors were gone from my local store.
In Summary
When three people go hiking, hoping to peep leaf colors changing, and are able to enjoy a good meal together, it is a good day. No stove needed, nor matches. While it would have been easier buying a pack of buns and some Hebrew Nationals, I made sure my friends felt special eating snacks in the woods all together. The toughest part of all this was putting food somewhere with no plate. This has been noted and stored for future recollection.
Tell me in the comments – Trail Charcuterie, are you into it? What have you brought? What other no-cook trail foods would have impressed a couple newbs?
Citations:
Cabezas L, Sánches I, Poveda JM et al. (2005) Comparison of microflora, chemical and sensory characteristics of artisanal Manchego cheeses from two dairies. Food Control 18:11–17.

Dr. James C. Acton, Department of Food Science, Clemson University; Dr. Walter M. Britton, Department of Poultry Science, University of Georgia; The American Egg Board, Park Ridge, Illinois
Preserving and Pickling Eggs at Home, Cooperative Extension Service, University of Wisconsin.
*** – These are not recommendations to go by. Read up on this on your own and do your own homework.