Return of the Hi-Power! Springfield Armory's SA-35 9mm
Adam Scepaniak 10.25.21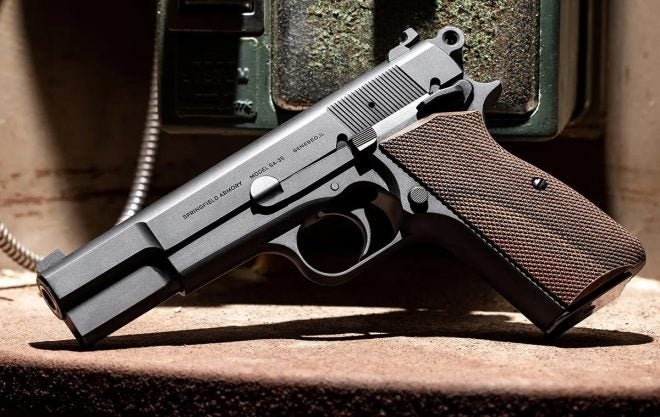 Springfield Armory was hinting at the announcement of something new being announced today with a cryptic photo on their social media last week. For those firearm enthusiasts who like riddles, you might have figured out the surprise ahead of time. A black silhouetted photograph showed a gunsmith toiling away on his workbench with a clock depicting the time 19:35 (7:35pm – or a clue alluding to the year 1935). Also, there was a picture of one of the Godfathers of firearms in John Moses Browning. So, what did John Browning invent in 1935?… One of his most iconic creations in the Hi-Power! So, without further ado, Springfield Armory has announced today their modern re-creation of the Browning Hi-Power in the model SA-35 9mm!
Springfield Armory Coverage on AllOutdoor
The phrasing of "SA-35" more than likely refers to Springfield Armory (SA) and is a nod to the year the Hi-Power was originally invented back in 1935. For the purists in the audience, you will be pleased to know that this new Hi-Power clone offering has not been butchered – it is incredibly true-to-form. There are no laser beams, no bedazzling, and not even a Picatinny rail for other non-essential nonsense. The Springfield Armory SA-35 is a true, blue Hi-Power with subtle, modern upgrades.
Caliber: 9mm
Barrel: 4.7″ Cold Hammer Forged, 1:10 Twist
Slide and Frame: Forged Carbon Steel, Blued
Sights: White Dot Front, Serrated Tactical Rack Rear
Recoil System: SA-35™ Recoil Spring & Guide Rod
Grips: Checkered Walnut
Magazines: (1) 15-Round
Weight: 31.5 oz
Length: 7.8″
Height: 4.8″
One of the most startling and surprising traits of the NEW Springfield Armory SA-35 is that the MSRP is only $699. A pistol of this pristine quality one would think could easily fetch $1,000+ yet Springfield has managed to keep it affordable for the everyday shooter. Springfield Armory goes on to explain some more of the features in their Press Release statement below:
Based on one of the most prolific and popular pistols in small arms history, the Springfield Armory® SA-35 gives today's shooters a modern take on a revered classic. Featuring subtle but significant upgrades to John Moses Browning's original P-35 design, the 9mm SA-35 captures the appeal of the "wood and steel" era of arms making while offering the upgraded enhancements of today's defensive pistols. Made in the U.S.A., the SA-35 features rugged forged steel parts for strength and durability, improved ergonomics and enhanced controls, a factory tuned trigger, modern sights, an improved feed ramp design, and an increased 15-round capacity.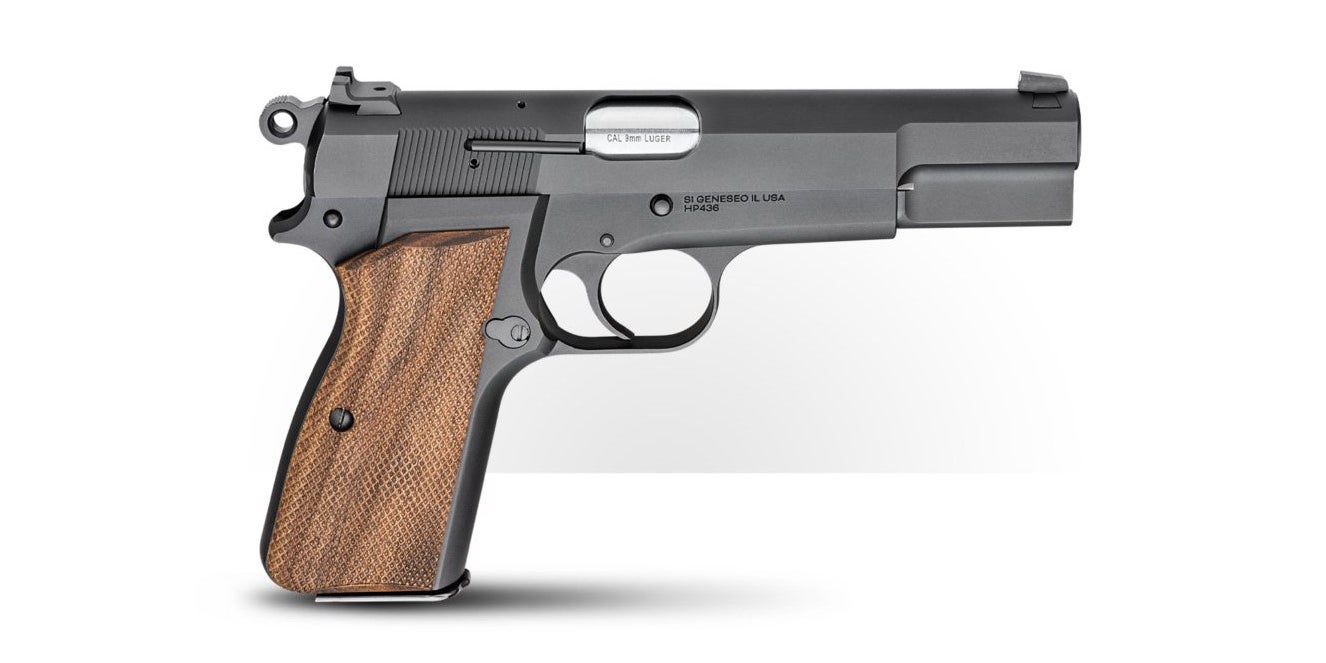 It is incredibly exciting to see an American manufacturer like Springfield Armory make an authentic and 100% American made Hi-Power pistol in the SA-35. Be sure to check out AllOutdoor, TheFirearmBlog, and TFBTV for more coverage and reviews of this pistol because it will be in the news a lot throughout this week. Also, as always, let us know all of your thoughts in the Comments below! We always appreciate your feedback.