AllOutdoor Review: Maven C.2 Binocular In 10x28mm
Doug E 01.25.22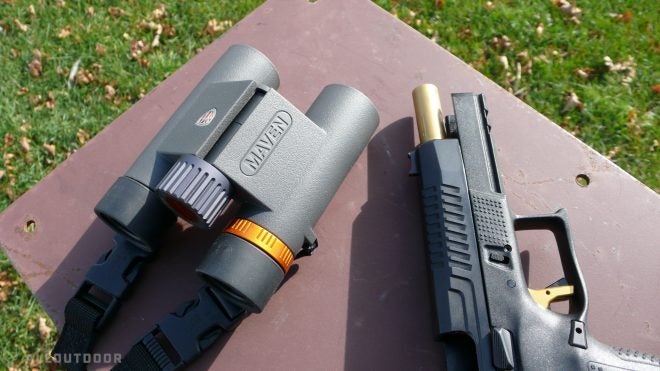 Some of you will remember the Maven B series that Nick C. and I reviewed here and on TFB (links below). The B series binoculars are Maven's flagship line, and with that comes a price tag not all can afford. Maven's C series is much lighter on the wallet while still boasting Extra Low-Dispersion (ED) Glass. After seeing my previous review, they offered for me to test out a model from their C Series, and I think I have an addiction to binoculars, so I was happy to check them out. Let's see how the Maven C.2 binocular in 10x28mm fared.
Maven Optics News Coverage on AllOutdoor
MAVEN C.2 BINOCULAR: INITIAL IMPRESSIONS & SPECS
The C Series model I chose to review was Maven's C.2 in 10x28mm, which seemed like a good, all purpose magnification to objective ratio that can be put to any task under the sun. I liked that these would be able to fit into a small pouch on my backpack, while providing 10x magnification. Optics really have come a long way. One of my pawn shop finds is perhaps three times the size of the Maven C.2, but with only 7x magnification. The C.2 binocular is 4.5 inches long, and the width adjusts from 3.5 when fully folded, to 4.25 inches when fully extended.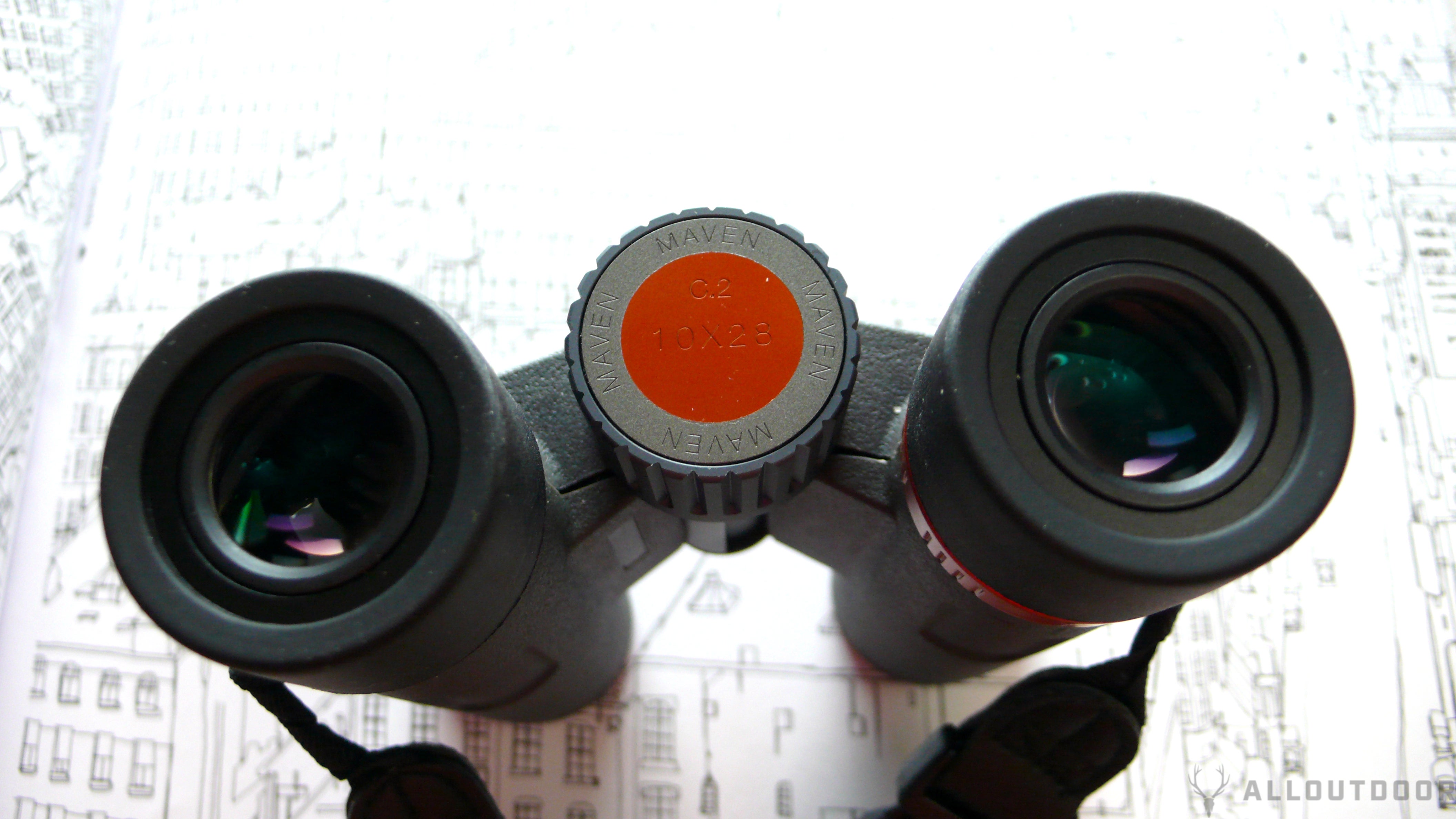 The Maven C.2 tubes are protected by a rubberized armor skin that should help against drops or bumps, and also affords the user a non-slip grip even when wet. I like this trend towards rubber coatings that protect one's investment in binocs. The orange diopter ring is just forward of the right eyepiece, and adjusts easily when required, but it's stiff enough to stay in place when you don't need to move it. The rubber coated eyepieces have four preset positions from fully flush, all the way out to a half inch from the eyepiece lens. The focus wheel isn't as ornate and knurled as the B Series, but the grooved exterior allows for solid purchase when focusing, and doesn't detract from aesthetics of Maven's design. My wife and I like the simple grey and orange color scheme, which isn't too flashy, but adds just enough color splash to aid in finding it in case it gets dropped or sat down in the grass. I should note that Maven does have different color options for those that want to veer from the standard grey and orange.
| | | |
| --- | --- | --- |
|  Magnification | 7x | 10x |
| Obj. lens diameter | 28mm | 28mm |
| Exit pupil | 4mm | 2.8mm |
| Field of View (FOV) | 6.5° | 5° |
| Apparent FOV (FOV x Power) | 45.5° | 50° |
| Field of view (ft/1000 yds) | 341 | 262 |
| Brightness | 16 | 7.8 |
| Light transmission (%) | 90.00% | 89.00% |
| Twilight factor | 14 | 16.7 |
| Multi Position Eyecups Y/N | Yes | Yes |
| Eye relief | 16mm | 15mm |
| Near focus | 9.8ft | 9.8ft |
| Eye width adjustment | 58~72mm | 58~72mm |
| Dimension WxHxD | 4.5×4.6×1.4 | 4.5×4.6×1.4 |
| Weight | 12.4 oz | 12.6 oz |
| Lens constr. obj. | 3 groups 2 elements (ED) | 3 groups 2 elements (ED) |
| Lens constr. ocular | 2 groups 3 elements | 4 groups 5 elements |
| Prisms type | Schmidt-Pechan | Schmidt-Pechan |
| Prism reflective coating type | Dielectric Coating | Dielectric Coating |
| ED glass | Yes | Yes |
| Lens coating | Scratch and Oil Resistant | Scratch and Oil Resistant |
| Diopter correction (dpt) | +/-3 | +/-3 |
| Pressure tested to what pressure | 1m for 5 min. (IPX6) | 1m for 5 min. (IPX6) |
| Storage temperature | -40°~158°F | -40°~158°F |
| Functional temperature | -13°~140°F | -13°~140°F |
| Frame material | Polymer | Polymer |
| Internal gas purged | Nitrogen | Nitrogen |
| Tripod Adaptable Y/N | No | No |
| Origin | Japanese and Chinese components assembled in the Philippines | Japanese and Chinese components assembled in the Philippines |
MAVEN C.2 BINOCULAR: THROUGH THE FIELD GLASSES
I had some fun with the Maven C.2 binocs, checking out wildlife and the great outdoors in general. I also had the opportunity to view the same art deco building and its gargoyles that I enjoyed in my other Maven B1.2 review. I was impressed at the clarity given the difference in price range between the two Maven models. I wasn't able to get out hunting this year, but I was still able to spot some hawks and deer, as well as spot my targets while at the shooting range.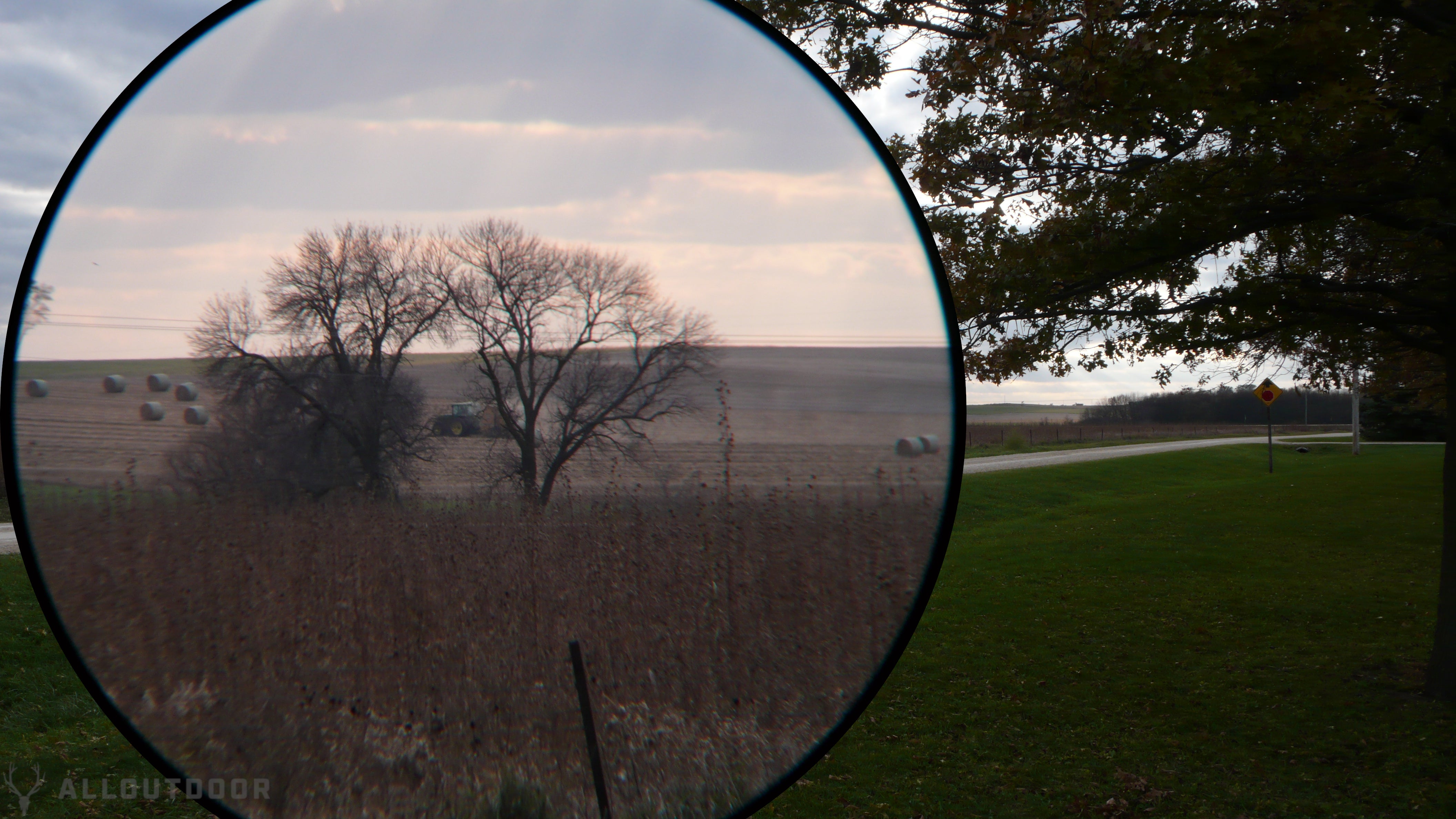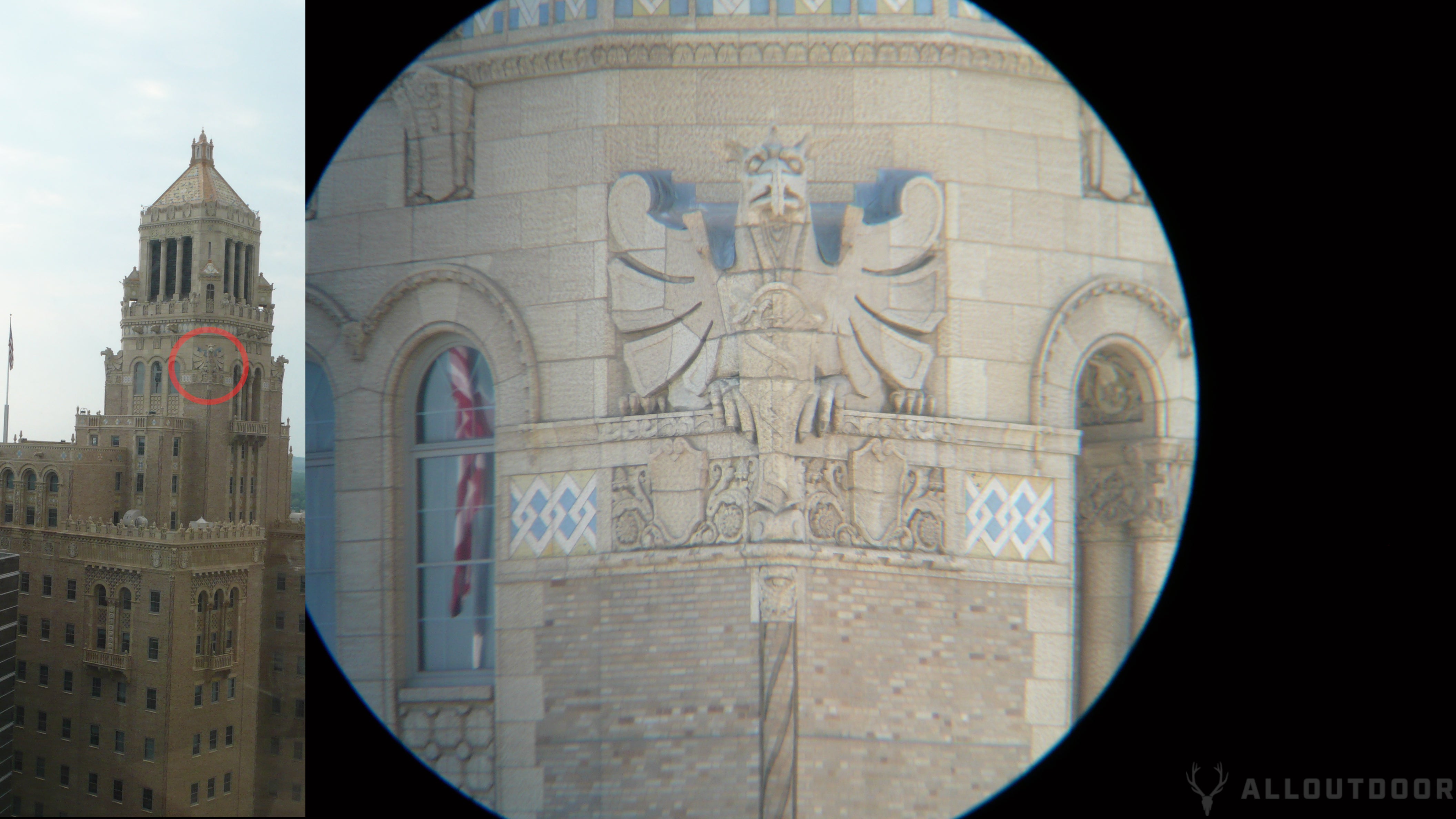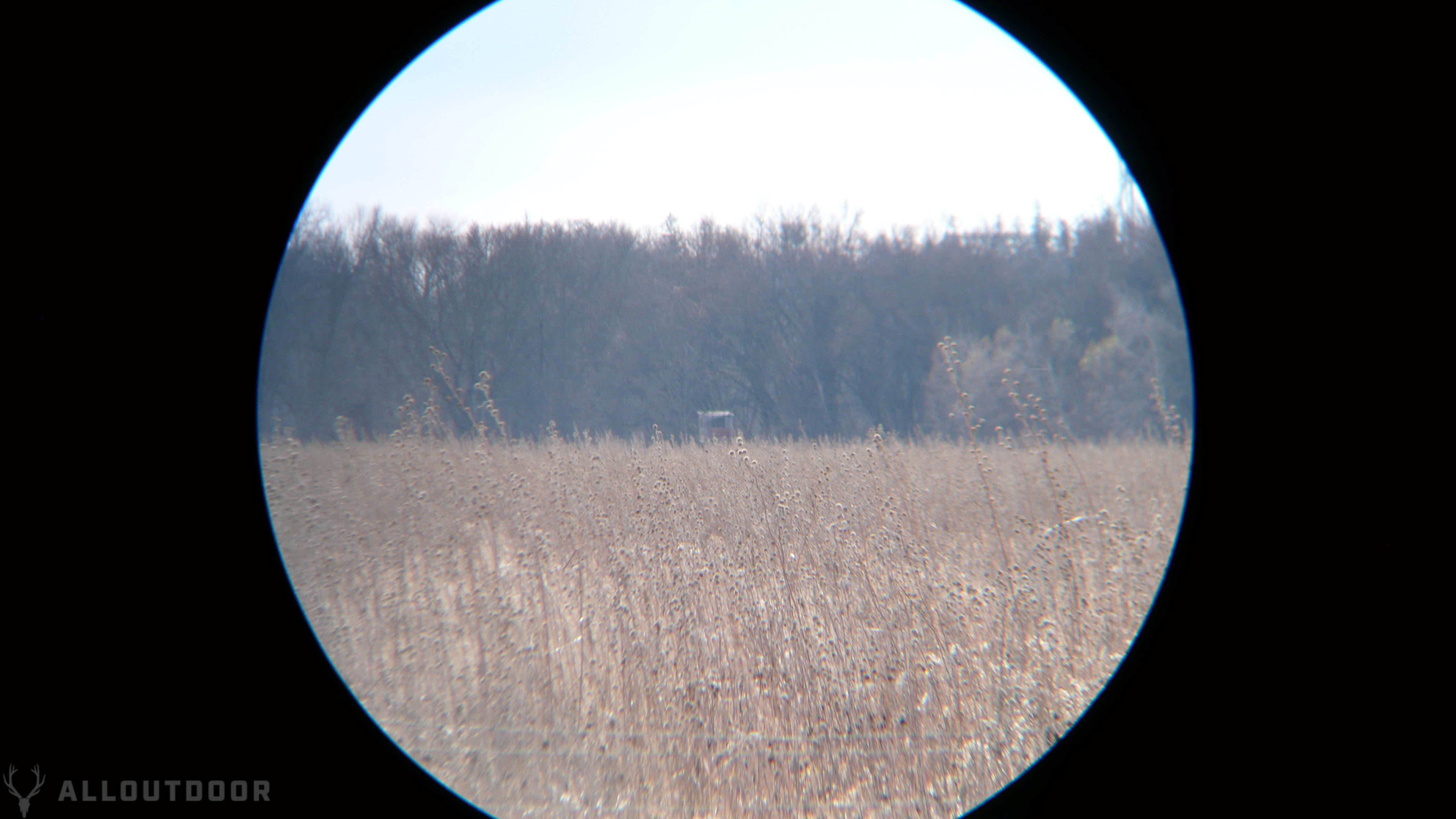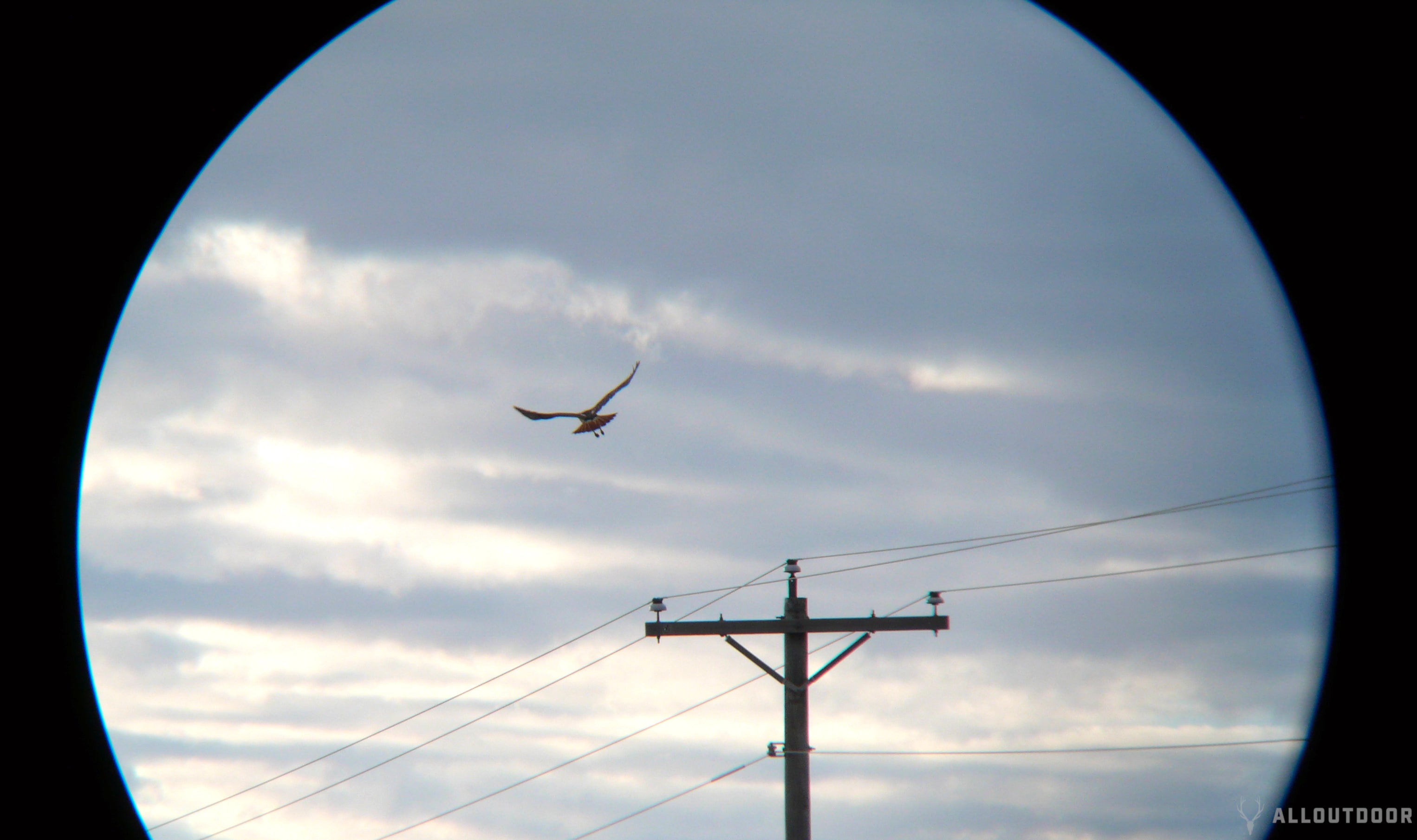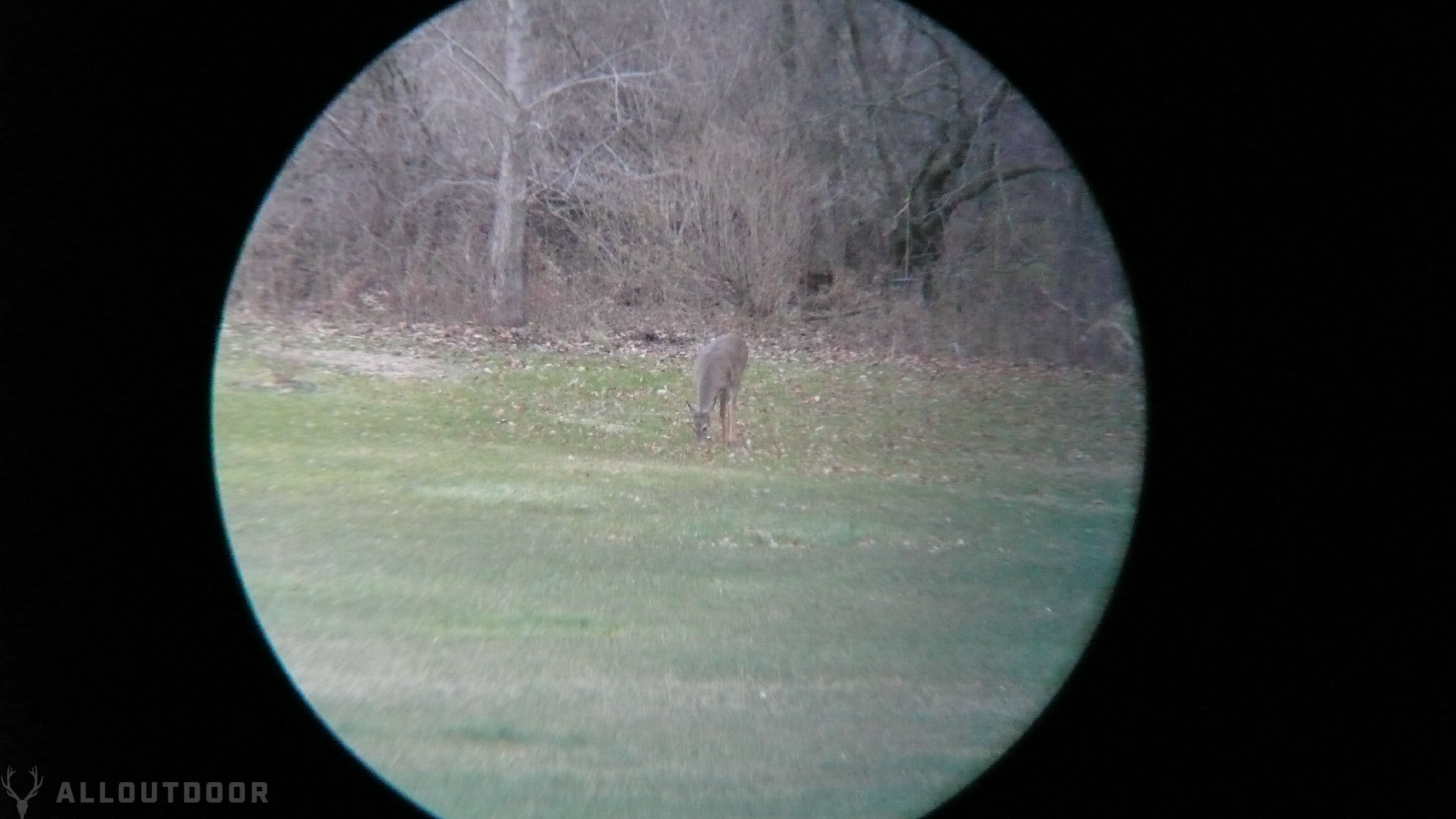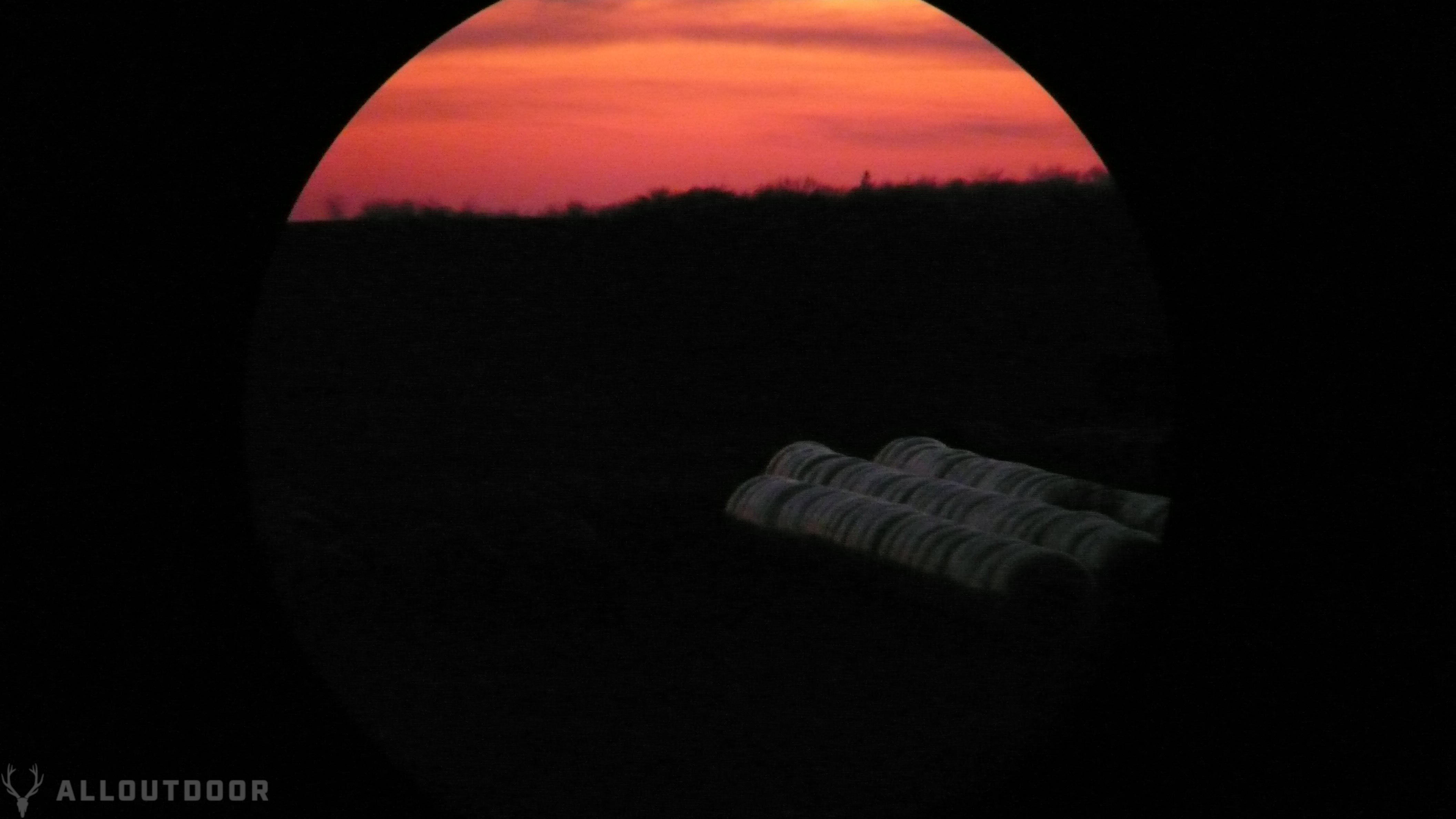 With this size objective lens, the image starts to grow pretty dark as the sun started to set, but I was expecting that since it's common with the smaller diameter objective lenses. One thing I did not expect with the Maven C.2 binocular is the option to mount it to a tripod (according to the supplied manual), however, the threaded female receptacle had an 1/8 inch diameter, so some sort of 1/8 inch male to ¼ inch female adapter would be needed to make it work. The protective cap that covers the tripod mounting hole also felt like it was glued on and not as secure after I pulled it off. I didn't have any particular need to mount the C.2 to a tripod, but it's my job to test its capabilities.
UPDATE: Maven's manual for the C.2 was written with the larger C Series models in mind, and the C.2 models were not made to be mounted to a tripod.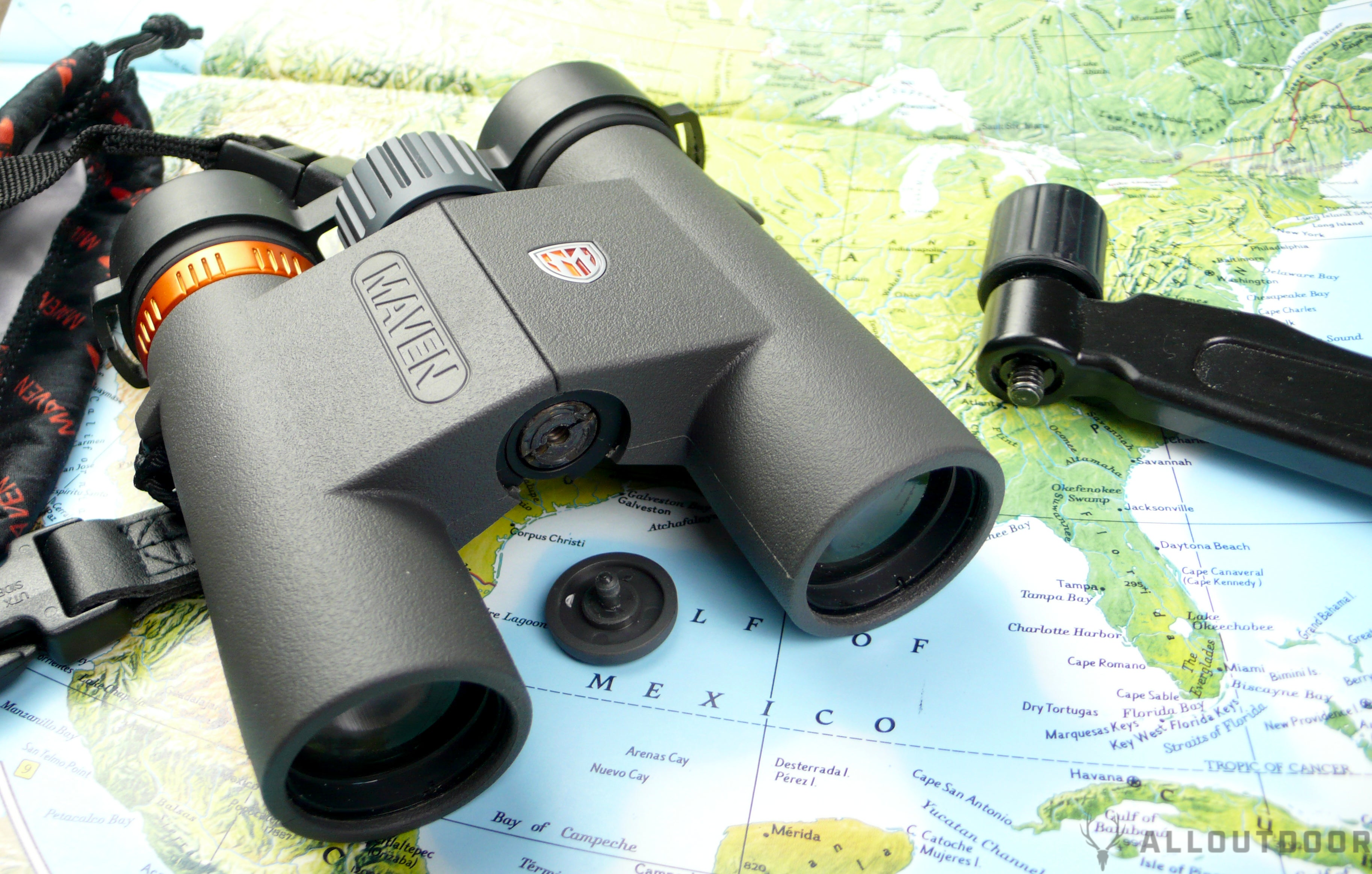 The Maven C.2 binocular had solid image quality and color fidelity. Most of my field time with it took place during the fall and early winter, so there wasn't tons of color to be found when doing photos for the review.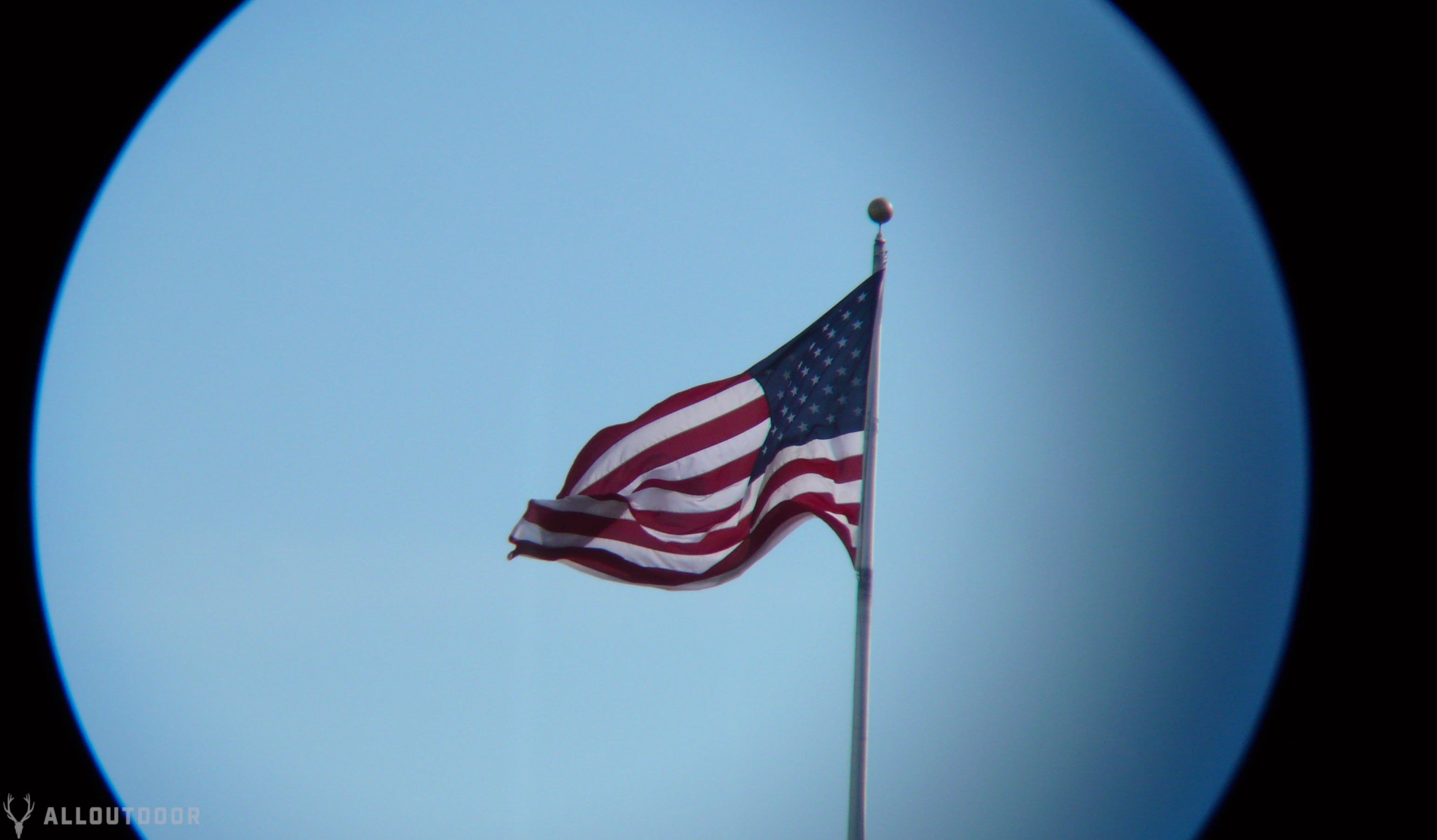 MAVEN C.2 BINOCULAR: FINAL THOUGHTS
The Maven C.2 Binocular I tested was a great blend of quality glass in a compact, lightweight size that I could tuck in a coat pocket or small backpack pouch. The supplied draw string bag is handy, and the padded shoulder/neck strap is very comfortable. Even though it takes a bit more adapting, I was glad the C.2 had the option of mounting it to a tripod. Maven's C series is a much more affordable option if the B Series is too much, and is completely capable for spotting game, birding, hiking, or just generally glassing stuff you don't feel like moving your eyeballs closer to.
The Maven C.2 is listed at $250 on their dedicated page, or you can view their main website, MavenBuilt.com, from which you can also check out all the other optics they offer as well. What do you think about the Maven C.2 binocular? If you've had a chance to try one out let us know how your experience was.