The NEW Lightweight GRND-Pod Bipod From MDT
Nicolas Lenze 02.08.22

From crossing some sticks to using a bag full of sand, there are so many ways to stabilize your gun. What these methods have in common is that they seek to hold the front of the gun as still as possible. One other solution – the bipod – is both convenient and effective. Bipods serve shooters from many disciplines. Hunters can use them to more reliably bring down game and PRS competitors use them to get on the podium. Bipods, however, have had two major flaws; they're heavy and expensive. To give you a price-conscious, high-quality option MDT has released a lightweight bipod. Introducing the new MDT GRND-Pod.
MDT News Coverage on AllOutdoor
The MDT GRND-Pod (pronounced "Ground-Pod") was developed for the shooter wanting a stable and secure platform to shoot off of without breaking the bank.
The NEW Lightweight GRND-Pod Bipod From MDT
The GRND-Pod has carbon fiber legs, which conceal the strong 6061-T6 aluminum cores within. The bipod locks into place at four positions: 0°, 50°, 90°, and 180°. The buttons are made from high-strength polymer, shaving weight and adding durability. The feet are made of rubber, but you have the option of using it with Atlas/Ckye-Pod feet. Cant tension is adjusted using the attached lever and no tools are needed. Depending on your desired mounting platform (Picatinny or RRS Dovetail/ARCA), this bipod's weight hovers right around one pound. The height of the bipod is one-hand adjustable and ranges between 4.5″ and 9″.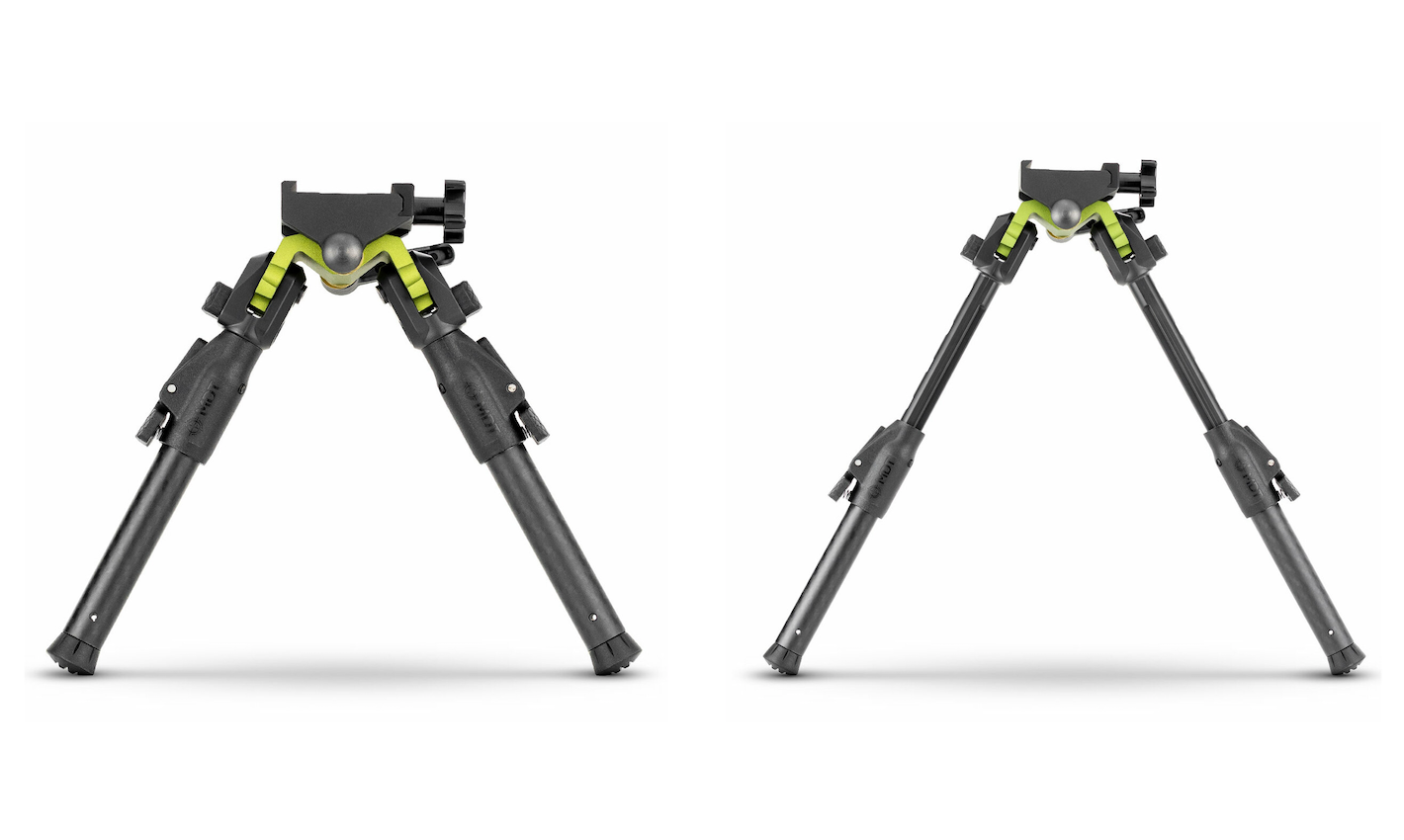 SPECS
Materials: 6061-T6 aluminum, polymer
Height: 4.5″ to 9″
Compatibility: Picatinny, RRS/ARCA
Weight (Picatinny): 15.3 oz
Weight (RRS/ARCA): 1lb 0.5 oz
MSRP: $199.95
If you want to learn more about the GRND-Pod, just visit the MDT website. You can also learn more about their products by following them on social media. MDT can be found on Facebook, Instagram, Twitter, Pinterest, YouTube, and LinkedIn.