Viridian Green & Red E-Series Lasers for Springfield Armory Hellcat Pro
Adam Scepaniak 03.10.22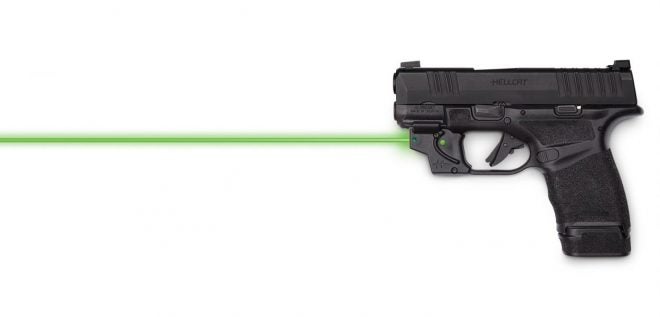 When it comes to home defense pistols and concealed carry handguns, we – as firearm owners – have an infinite amount of tools we can equip our firearms and ourselves with. This can include different optics, extended magazines, holsters, and even lasers. In fact, lasers continue to grow in popularity as not only training tools, but defensive assets as well. Viridian is one of the premier manufacturers in the laser market for firearms and they have recently introduced a new offering for the Springfield Armory Hellcat Pro through their E-Series in Red or Green.
Viridian News Coverage on AllOutdoor
Both color options easily mount to the Springfield Armory Hellcat Pro for a model-specific and secure fit. The E-Series lasers feature a bevy of benefits that would be suitable for concealed carry on a daily basis or a full-sized, dedicated home defense pistol. All of the specifications for the new E-Series lasers can be read below:
Ambidextrous On/Off Button
5 Minute Auto Shut Off
Green Laser – Range: 100 Yards (Daylight) | 2 Miles (Night)
Red Laser  – Range: 25 Yards (Daylight) | 1 Mile (Night)
Constant Run Time: Green Laser 60 Minutes | Red Laser 6+ Hours
Easy Windage & Elevation Adjustments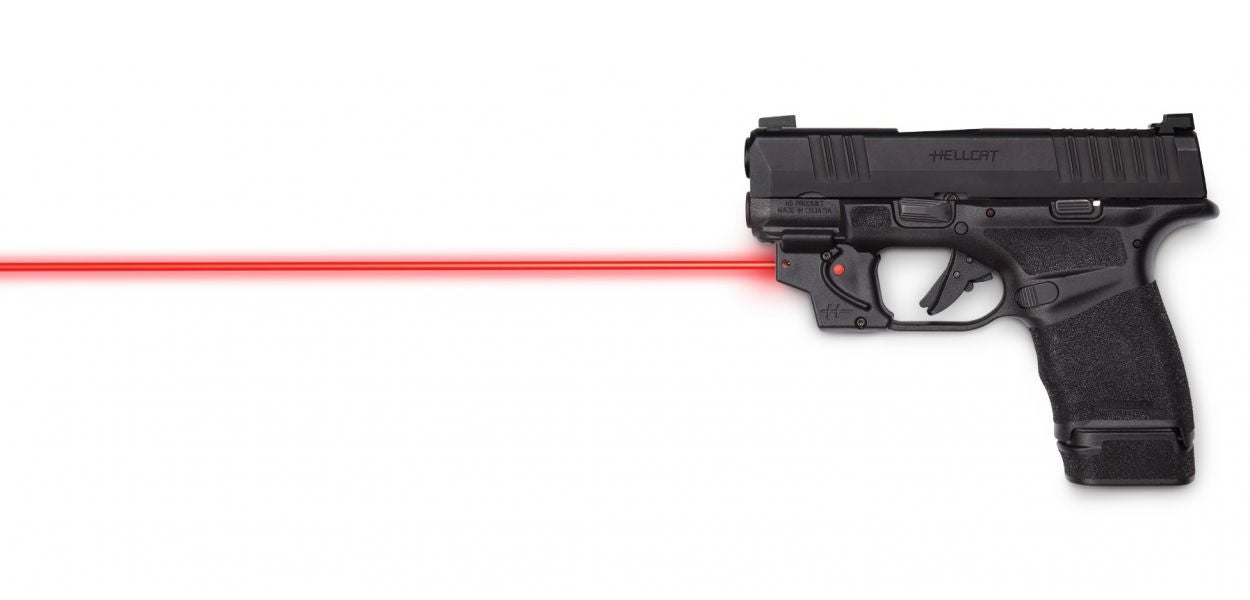 Brian Hedeen, Viridian President and CEO, had these words to share upon the announcement of their new E-Series laser offerings for the Springfield Armory Hellcat Pro 9mm pistol:
"Springfield continues to deliver some of the best concealed carry pistols available. The Hellcat Pro is exciting, advanced and just makes sense. We are happy to offer model-specific, technology-driven Red and Green E-Series fits to keep options open and allow users to choose what's best for them."
If you happened to miss AllOutdoor's Review of the Springfield Armory Hellcat Pro you can still catch that article through this link HERE. As we mentioned above, lasers are a terrific tool for defense because they can afford you an aiming reference point if you are ever knocked to the ground, they can act as a deterrent so you do not have to discharge your firearm, and they can also be utilized as a training tool. They are definitely more valuable than what meets the eye. As always, let us know all of your thoughts in the Comments below! We always appreciate your feedback.