Galco Holsters Releases NEW WheelGunner 2.0 Revolver Holster
Nicolas Lenze 04.01.22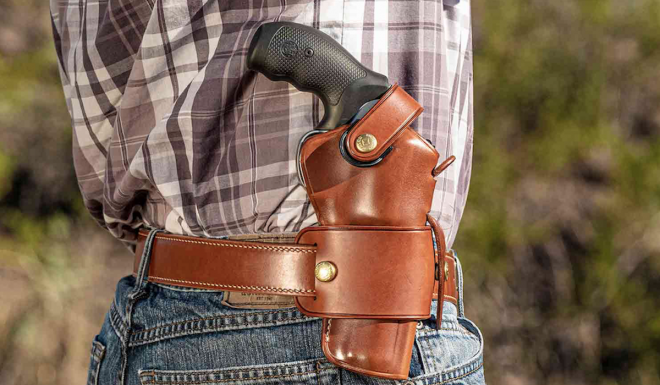 While a 1.5 stack 9mm micro compact is enough for most uses in well-populated areas, not all of us live in the city. Different considerations when living in rural areas, like wild predators, move a lot of people to carry more powerful handguns. Medium or large-frame revolvers offer some big benefits in this role. They are, however, less convenient to carry. A good holster can make a world of difference. Whether you're a lefty or righty, Galco Holsters has a new option for you revolver folks. This is the new WheelGunner 2.0.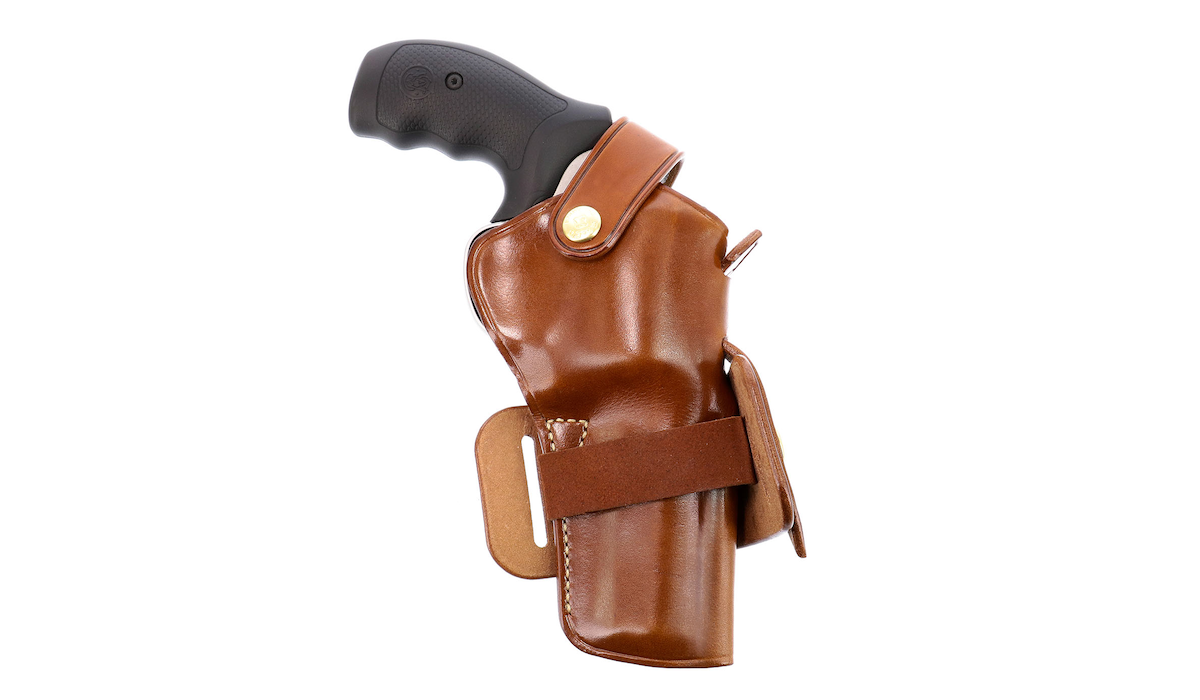 Galco Holsters Coverage on AllOutdoor
"Galco's extremely versatile WheelGunner™ 2.0 offers ambidextrous design as well as quick on-off capability. Suitable for both casual concealment and outdoor sportsman's carry, the WheelGunner 2.0 carries a medium- or large-frame revolver high and close to the body, for good concealment even with shorter covering garments/jackets. It's also ideal for seated riding in all types of motorized vehicles, including ATVs."
Galco Holsters Releases NEW WheelGunner 2.0 Revolver Holster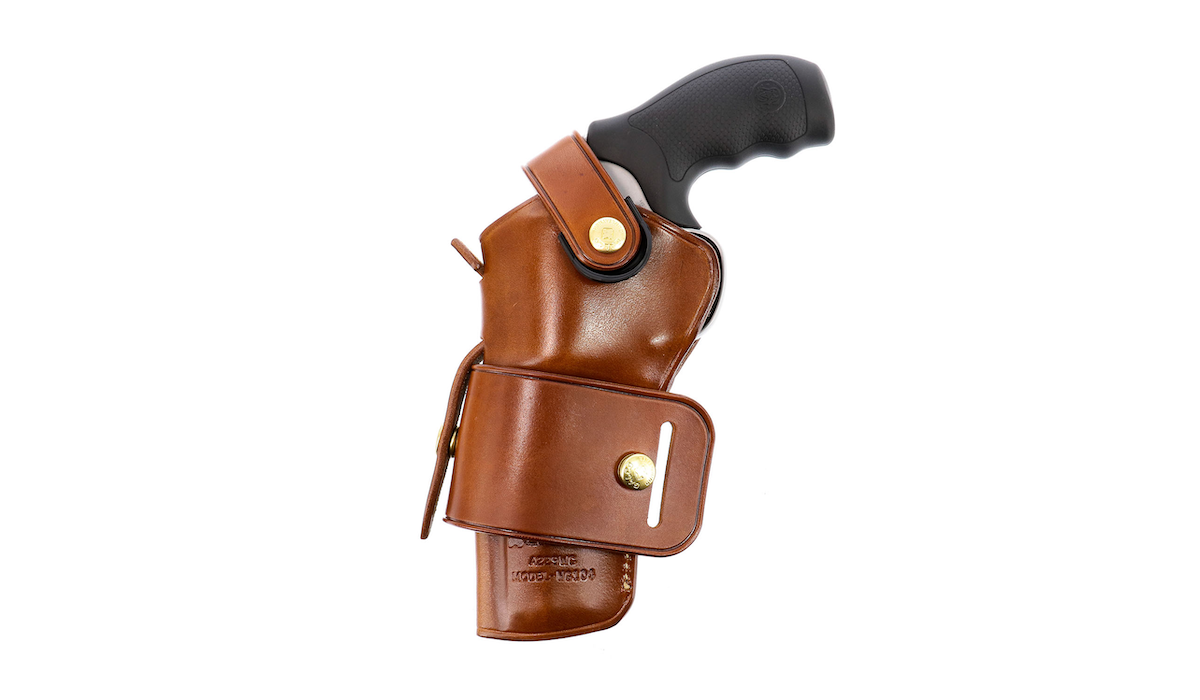 The new WheelGunner 2.0 from Galco is made to be ambidextrous. It is made from premium steer hide and is convertible for left or right-handed use. It's available in black or tan and fits belts up to 1 3/4″. The high ride makes it an option for concealed carry with a cover garment. It can also serve as a general use holster and sits at a height ideal for riding on an ATV or other vehicles. The WheelGunner 2.0 is currently available for Colt, Dan Wesson, Ruger, Smith & Wesson, and Taurus medium or large-frame revolvers.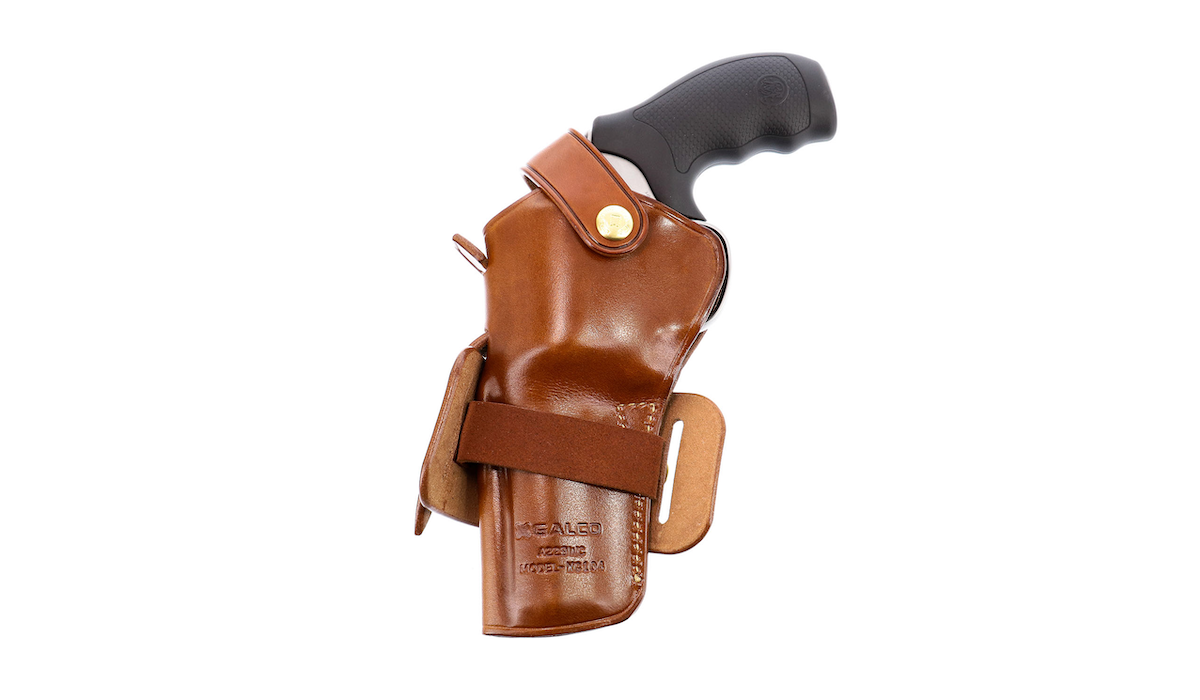 SPECS
Colors: Black, tan
Material: Leather
Fits: Colt, Dan Wesson, Ruger, Smith & Wesson, Taurus
MSRP: $94.00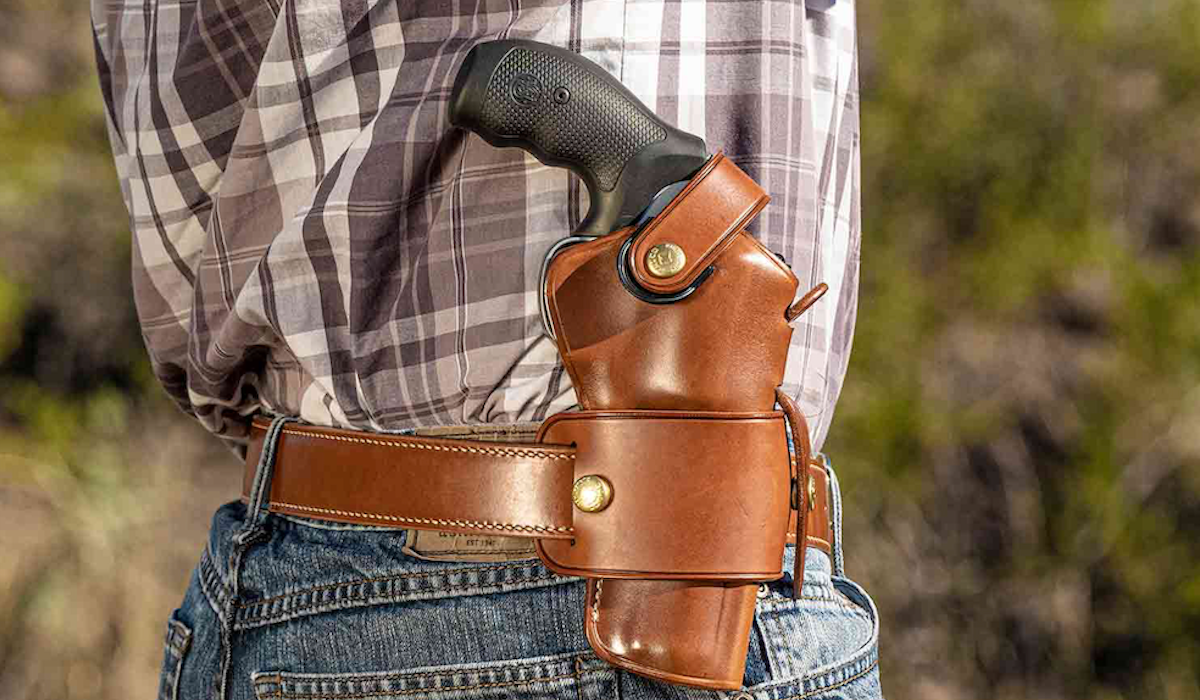 If you would like to get your paws on one of these hosters, you can order directly from the Galco Holsters website. For more from the company, be sure to follow them on all of their social media pages. Galco Holsters can be found on Facebook, YouTube, Instagram, and Pinterest. Stay safe!