Springfield Garrison 9mm 1911 – Timeless Aesthetic, Modern Features
Adam Scepaniak 04.22.22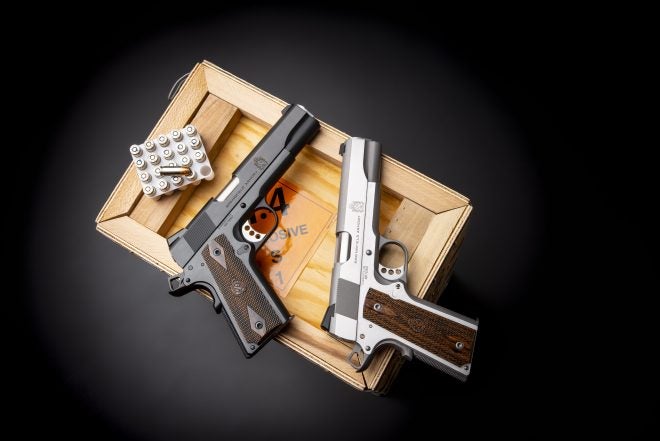 Springfield Armory is known the world over for their premium firearms ranging from the iconic M1A to modern AR-15s. Most notably, people seek out their 1911 pistols for the supremely tight tolerances as well as their forged materials. Now, Springfield has widened their line-up by adding in the Garrison 9mm 1911 being offered in both a blued and stainless finish.
Springfield Armory Coverage on AllOutdoor
The Garrison line of 1911s from Springfield Armory are known for their heirloom quality craftsmanship as well as their throwback aesthetic of a beautiful pistol with modern features. These desirable traits will continue with the Garrison 9mm offerings that have debuted today. Springfield Armory's Vice President of Marketing, Steve Kramer, elaborates about some of the high points regarding the Garrison 9mm:
"The Garrison in 9mm is designed to appeal to those who respect tradition and appreciate the flat-shooting aspects of a full-size 9mm 1911. With a forged steel foundation for strength and heirloom-quality construction, this is a pistol that offers a modern take on a proven classic."
Some of the more pronounced features surrounding the Garrison 9mm are their forged frames, slides, and barrels for durability. Also, you have low-profile yet high-visibility sights, an extended thumb safety, thinline grips, and much more.
The time of their release today, the MSRP for the blued version is $849 while it is $899 for stainless. Those classic looks of a classic hot salt blued carbon steel or rust-resistant stainless-steel should be appealing to any nostalgic 1911 lover. Be sure to check them out on Springfield Armory's website today, and as always, let us know all of your thoughts in the Comments below! We always appreciate your feedback.