AllOutdoor Review: ORYX Chassis for Remington 700
Nicholas Chen 05.20.22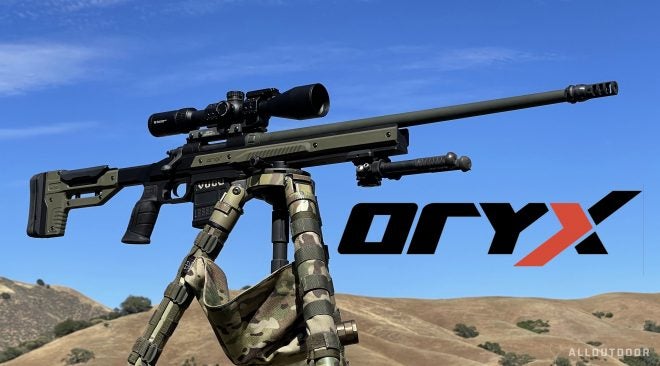 The Modular Driven Technologies (MDT) ORYX chassis is a budget-minded chassis for people looking to upgrade their bolt-action rifles. They have these chassis for a number of rifles. We were sent an ORYX Chassis for a Remington 700 SA for this review so let's take a closer look.
MDT News Coverage on AllOutdoor
ORYX Chassis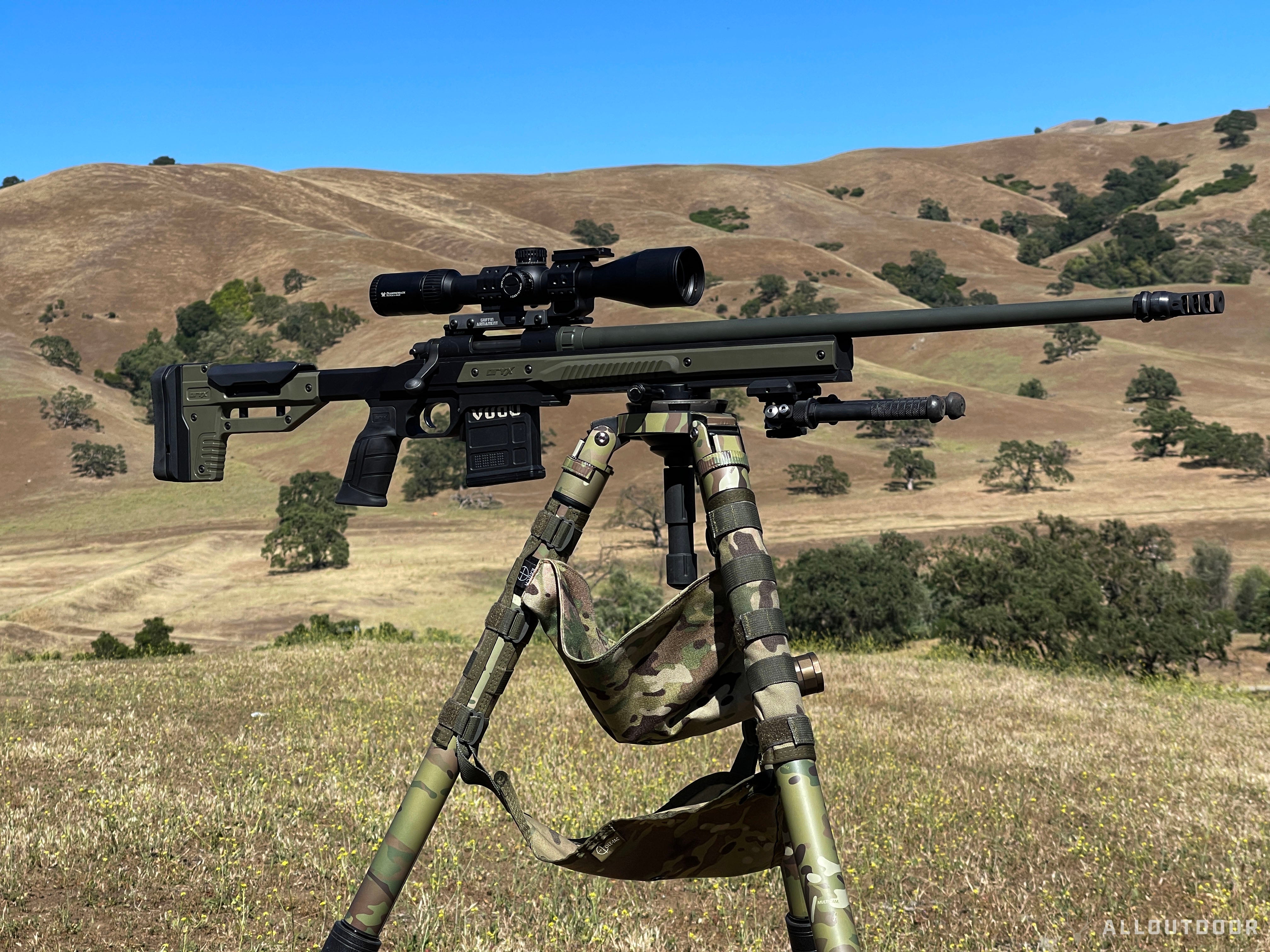 Having gotten my feet wet with long range shooting I was curious how good the budget-friendly ORYX chassis would be. Often aluminum chassis can cost more than your base rifle. Some of MDT's chassis are north of $1,000. Well, the ORYX Chassis is only $429.95. Here is a list of actions that the they make ORYX Chassis for:
CZ 455, CZ 457
Howa 1500 LA / Weatherby Vanguard LA
Howa Mini, Howa Mini Youth
Howa 1500 SA / Weatherby Vanguard
Remington Model 7, Remington 700 SA, Remington 700 LA, Remington 783 SA
Ruger 10/22, Ruger American SA
Savage Axis SA, Savage Axis LA, Savage LA, Savage SA, Savage Mark Il
TC Compass SA
Tikka LA T3/T3x, Tikka SAT3/T3x, Tikka T1X
Mossberg Patriot SA, Mossberg Patriot LA, Mossberg MVP 308, Mossberg MVP 223
The ORYX Chassis is very simple to install. It is a two bolt installation and no bedding is required. See the image below detailing all the features of the ORYX Chassis.

Chassis comes with panels in ODG, replacement colors available here
Weight: 4.2lbs
LOP: 13 – 13.5″ (Additional LOP can be achieved with our spacer kit)
Material: 6061
Finish: MIL Spec Type III hard anodize
Accepts AR-15 Grips (included)
M-LOK pattern slots along underside of forend
Uses AICS pattern magazines
Free floating barrel
Maximum barrel diameter of 1.250″
Here is a video explaining how to setup your ORYX Chassis.
The ORYX Chassis is a single solid piece of aluminum accented with olive drab green polymer panels for the sides of the chassis and stock. The forend has M-LOK slots for mounting accessories like rails and bipods. MDT sent me their ARCA plate for use with my bipod and tripod.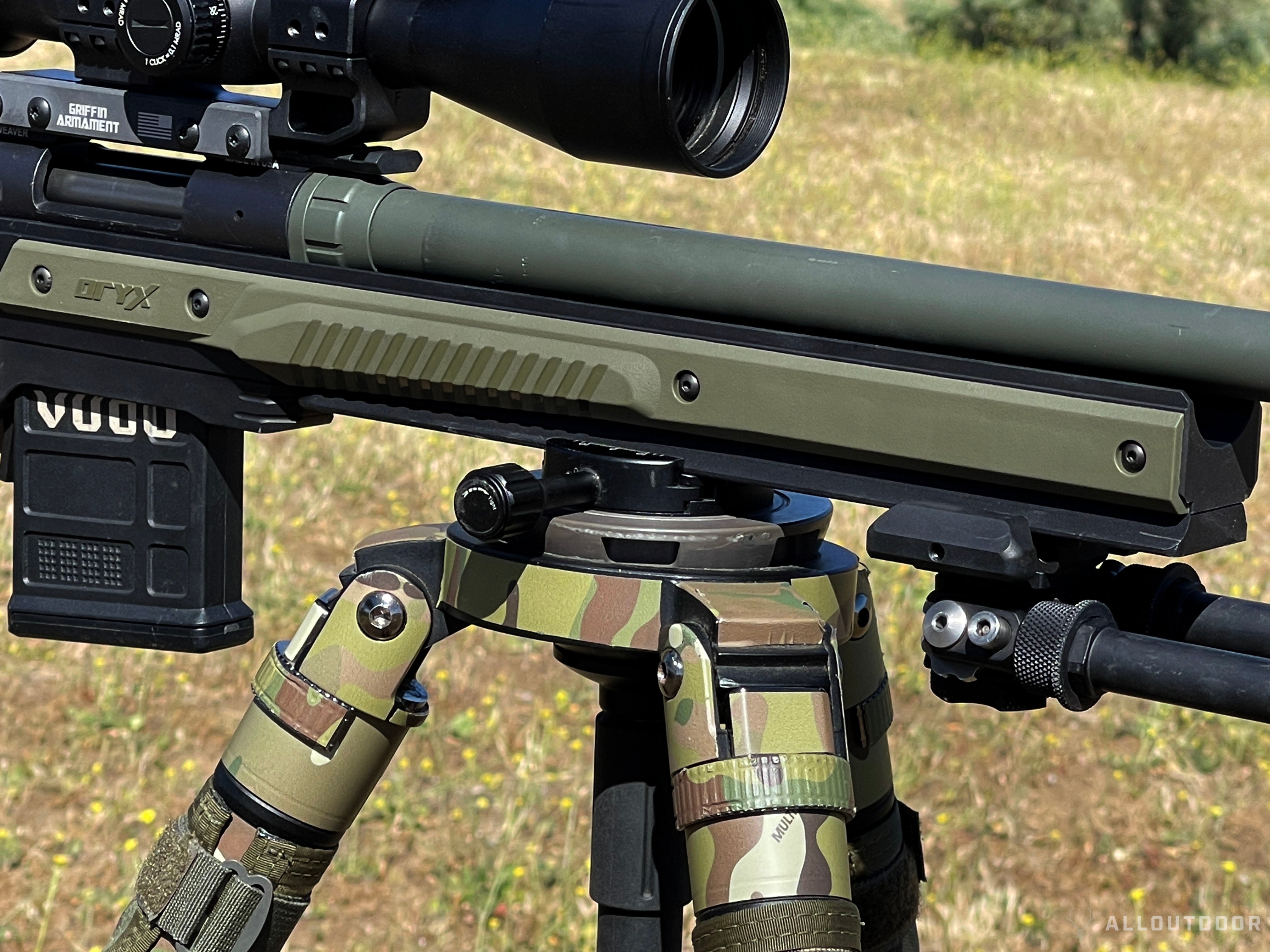 If you look at the image of the ORYX chassis diagram, you can see the forend is sloped near the magwell. Well, the ARCA plate is sloped to match the forend. Once installed the new forend is flat.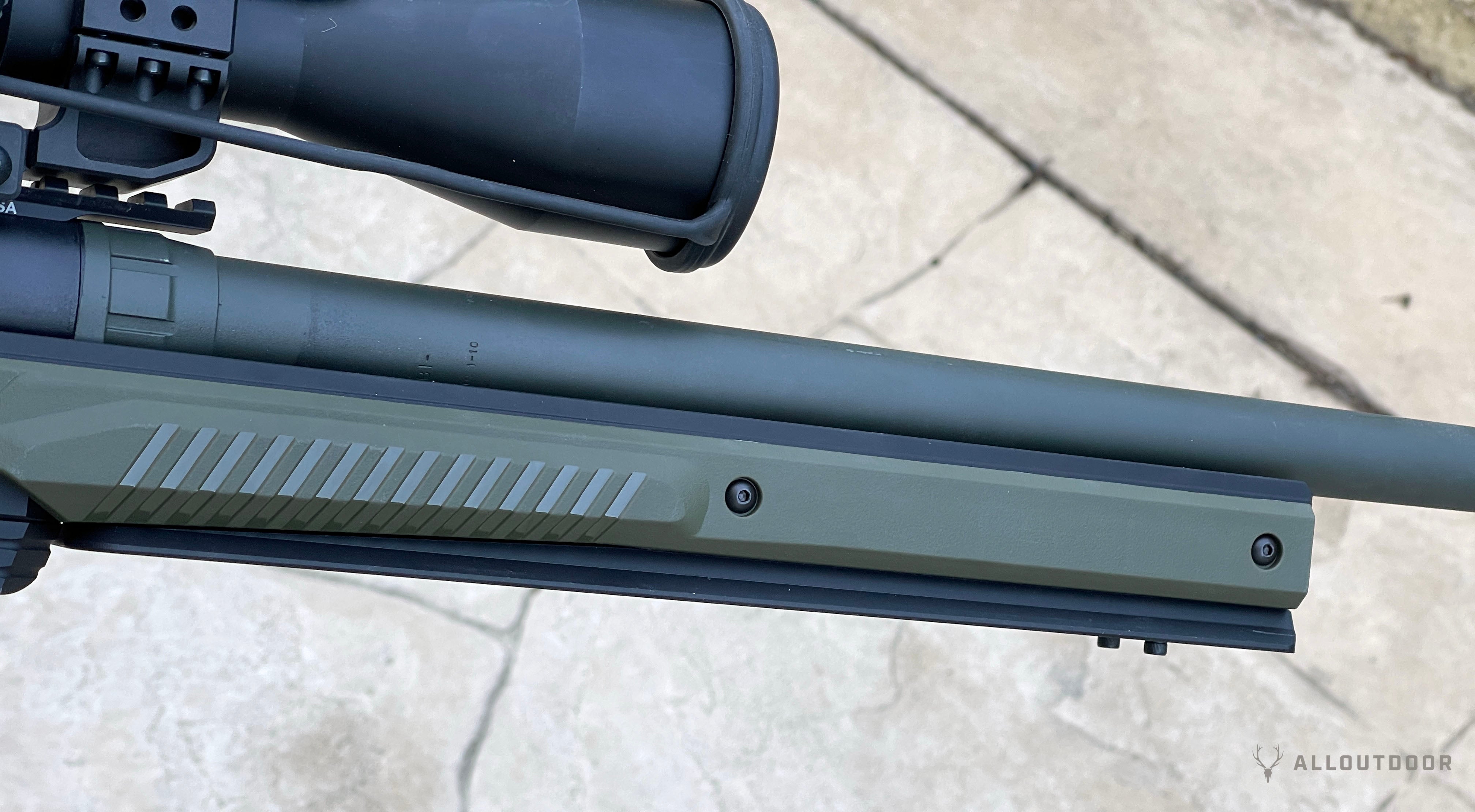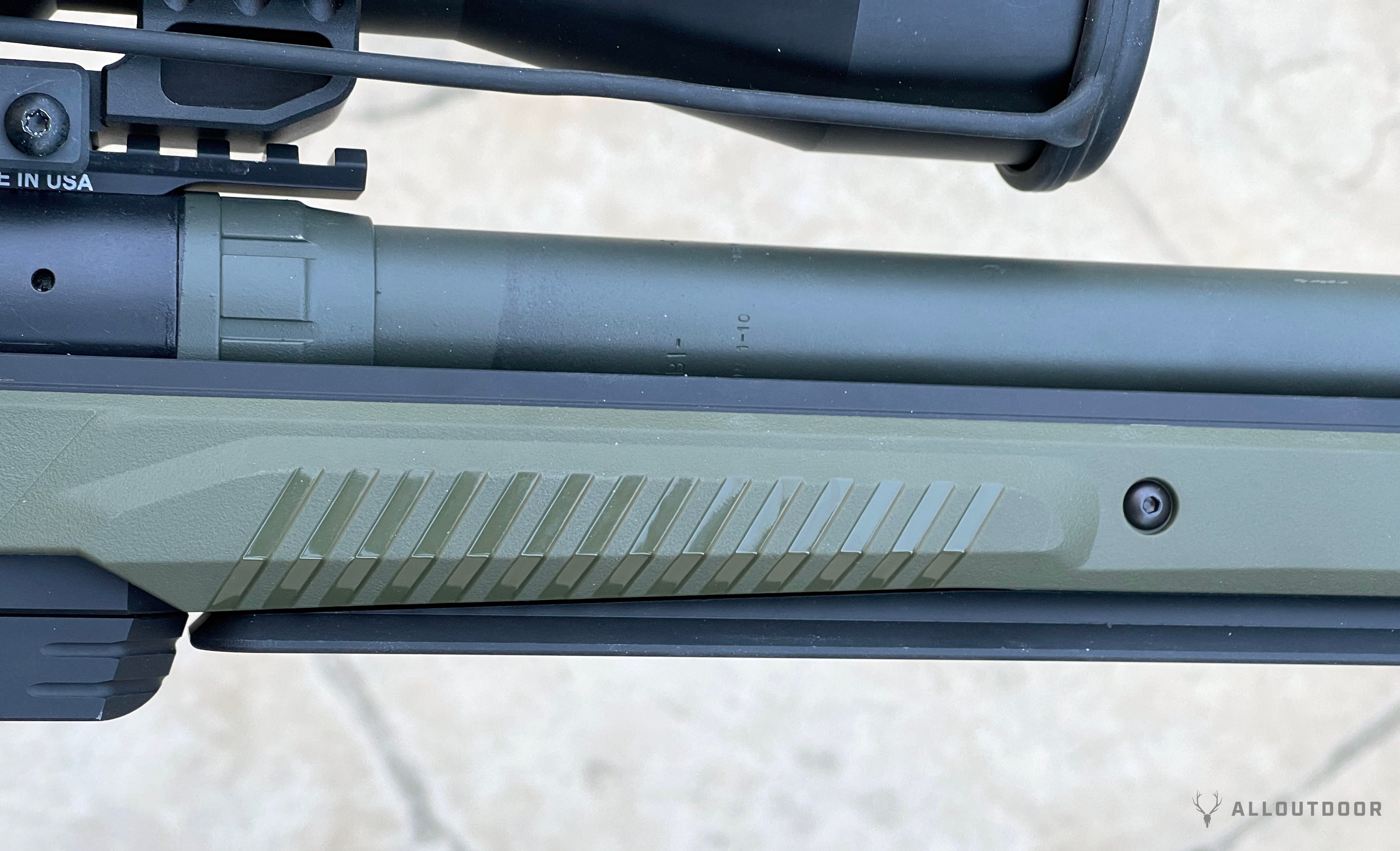 Moving back to the magwell, MDT designed the ORYX chassis to take AICS magazines. The chassis does not come with one, but you can get an MDT magazine or a Magpul AICS magazine. I already have Magpul AICS compatible magazines. The mag release sits directly behind the magazine and sticks out enough that it is easy to press with either hand. The trigger guard is all integral to the ORYX chassis.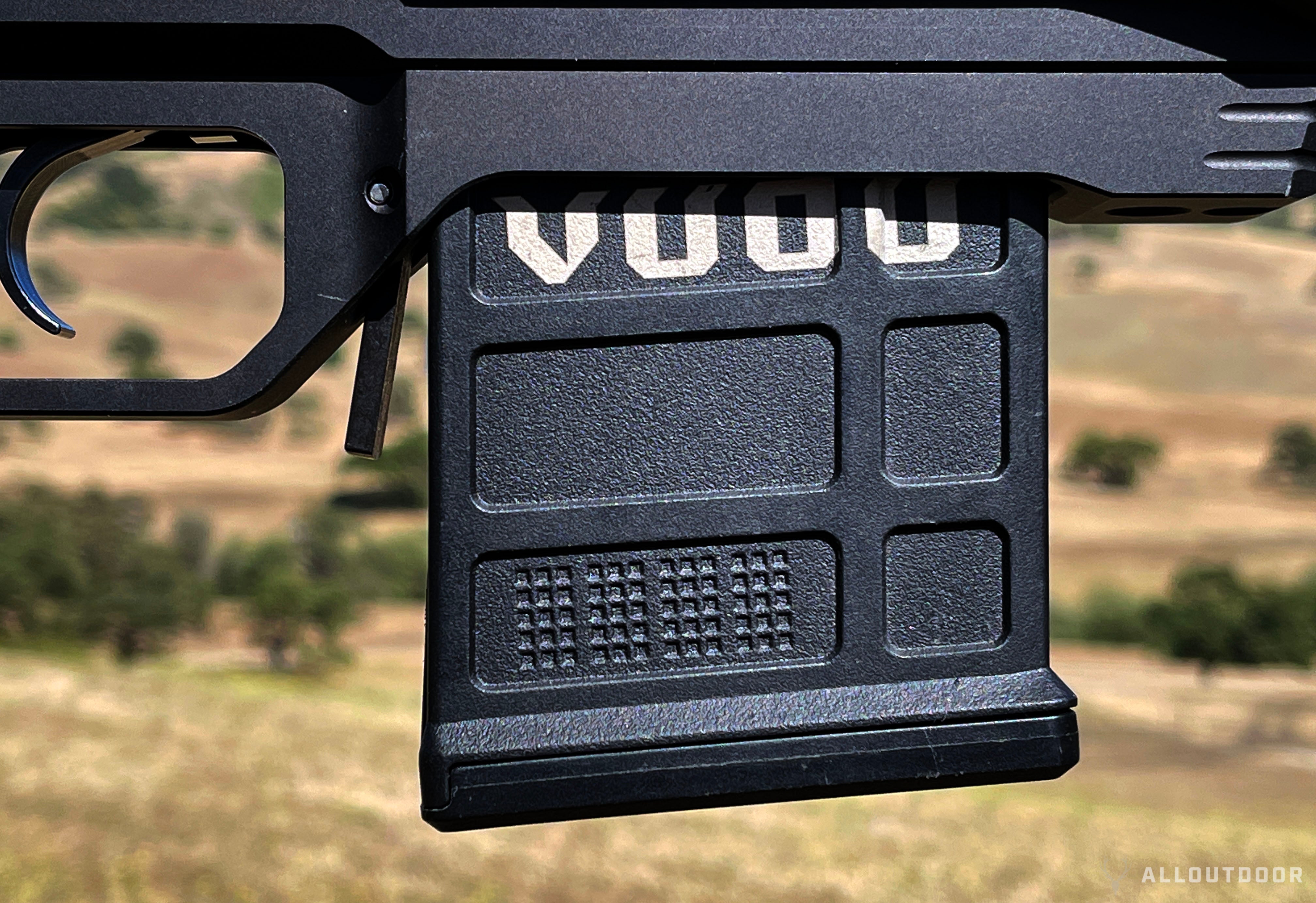 The ORYX comes with a rubber overmolded pistol grip. It has palm swells on both sides of the grip.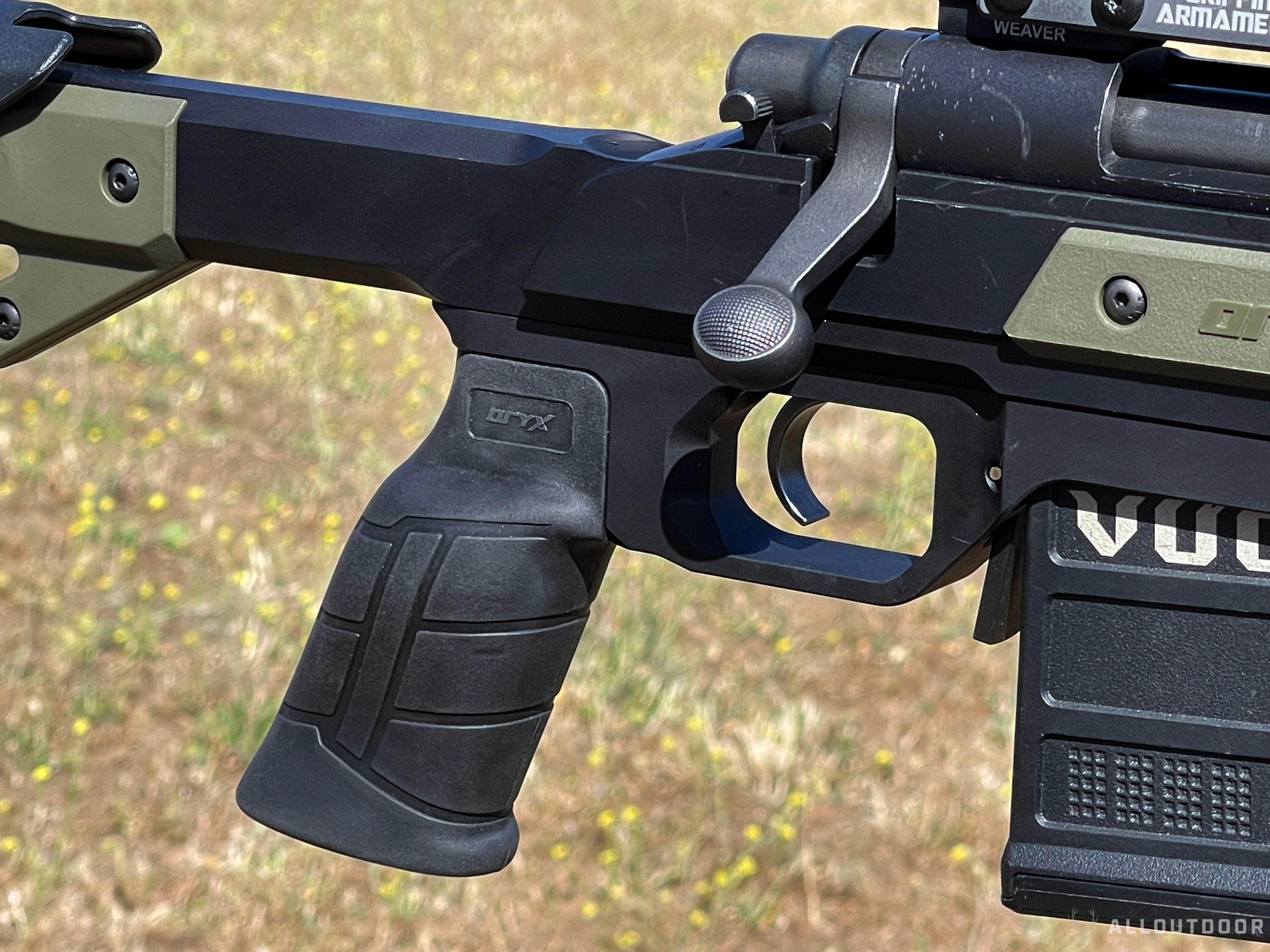 I found there is a slope machined into both sides of the chassis. I like to use this as a thumb rest.
Otherwise you can simple wrap your thumb around the pistol grip.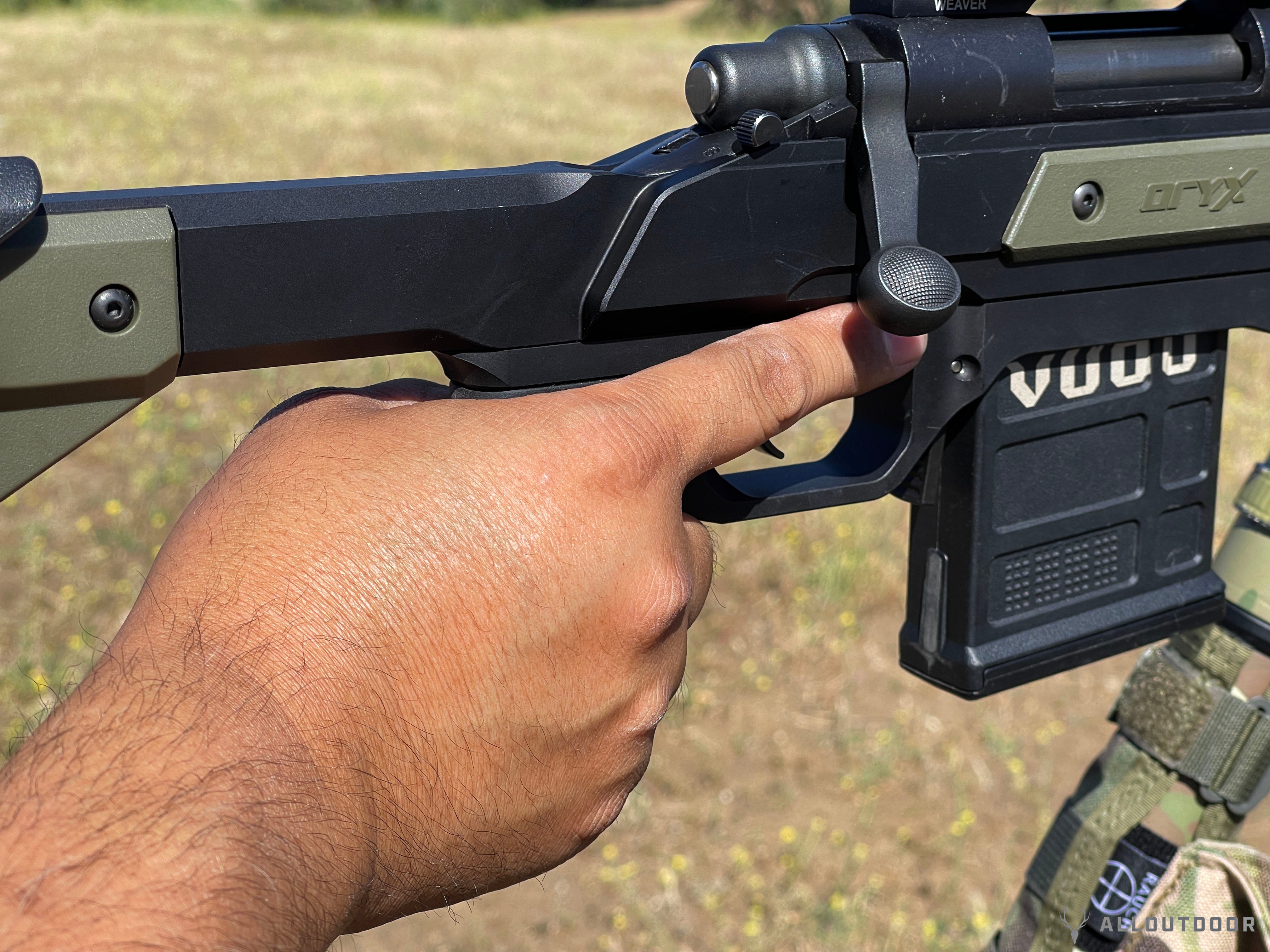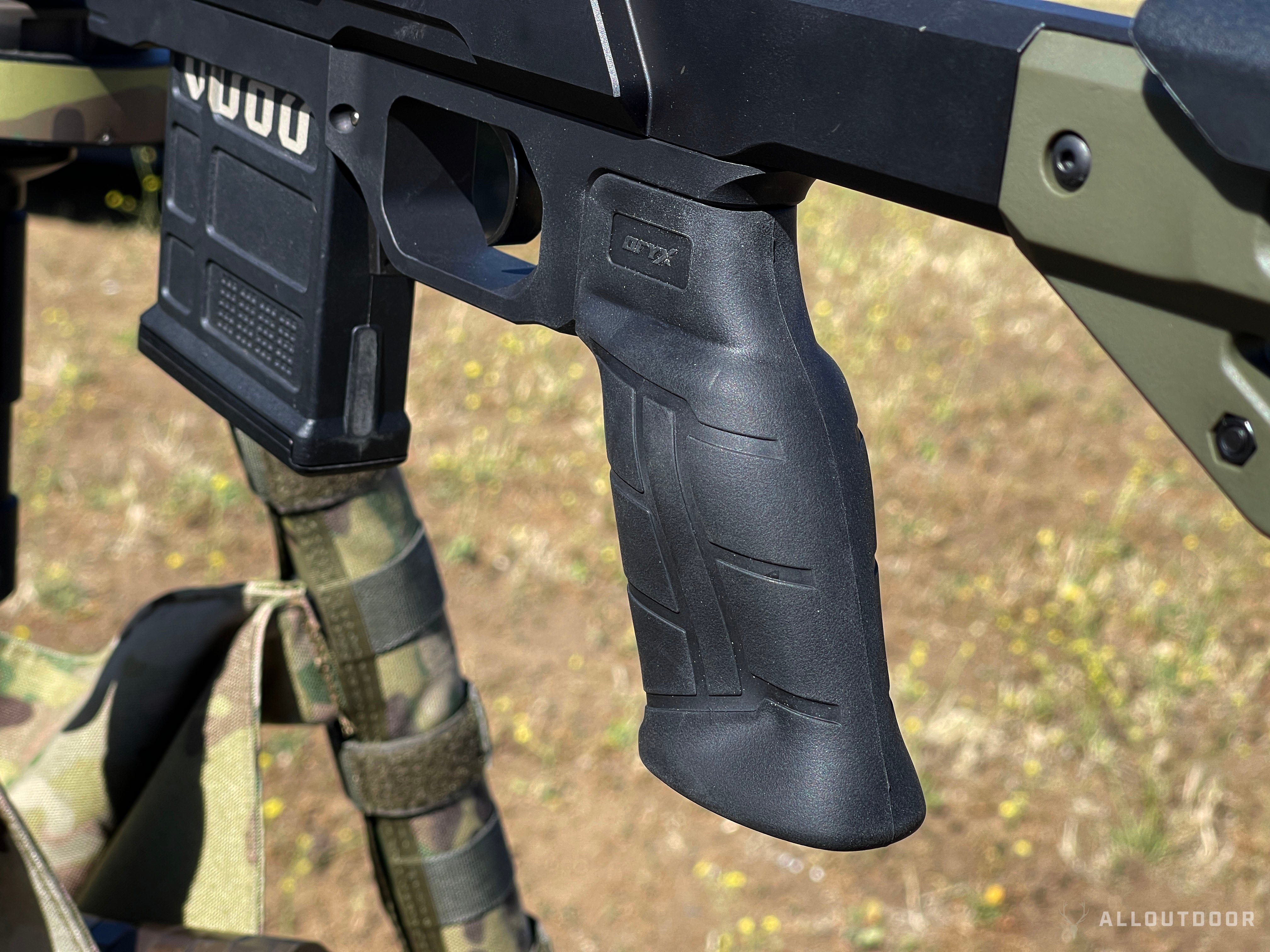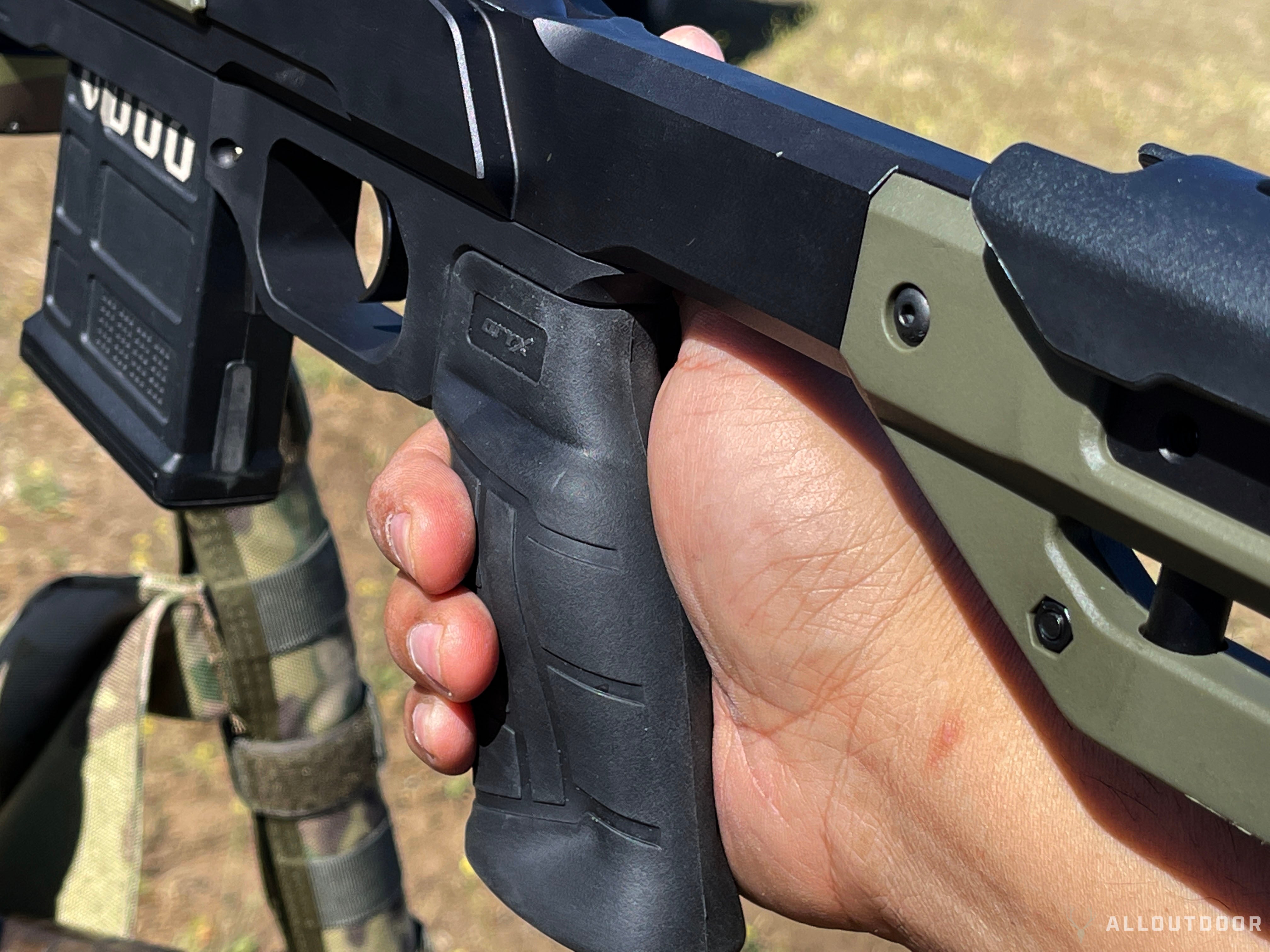 The palm swell is mirrored on the other side of the pistol grip and acts as a thumb shelf. Since the ORYX was designed to use AR pistol grips, you can easily swap this out for your preferred pistol grip. I prefer a more vertical pistol grip and may upgrade to the MDT vertical grip premier.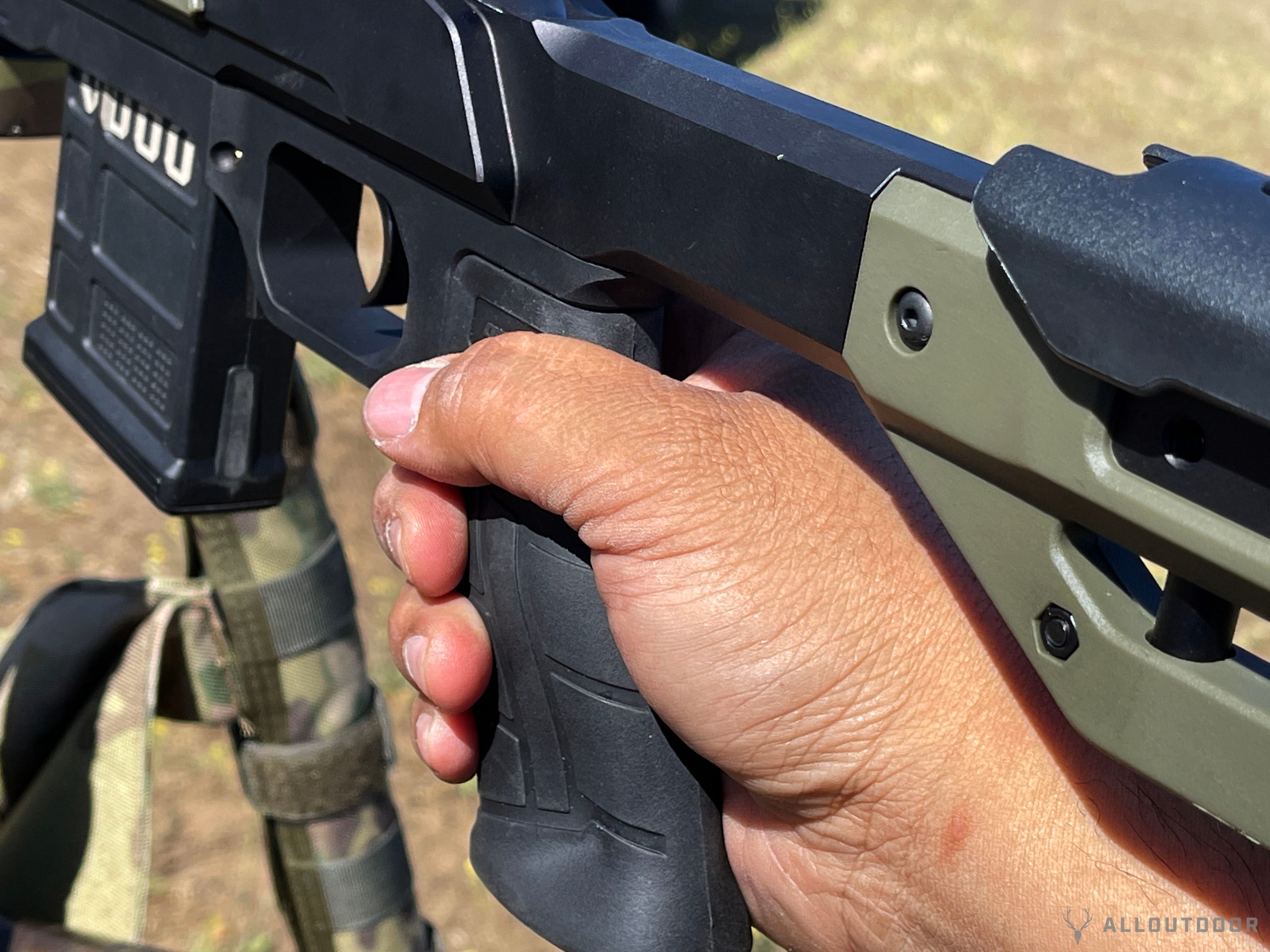 The buttstock on the ORYX has an adjustable comb and spacers for getting your preferred length of pull. Both require tools to make adjustments. However, ORYX does offer thumb screws for the cheek rest in case you want tool-less adjustments for multiple shooters or for easier removal of the bolt.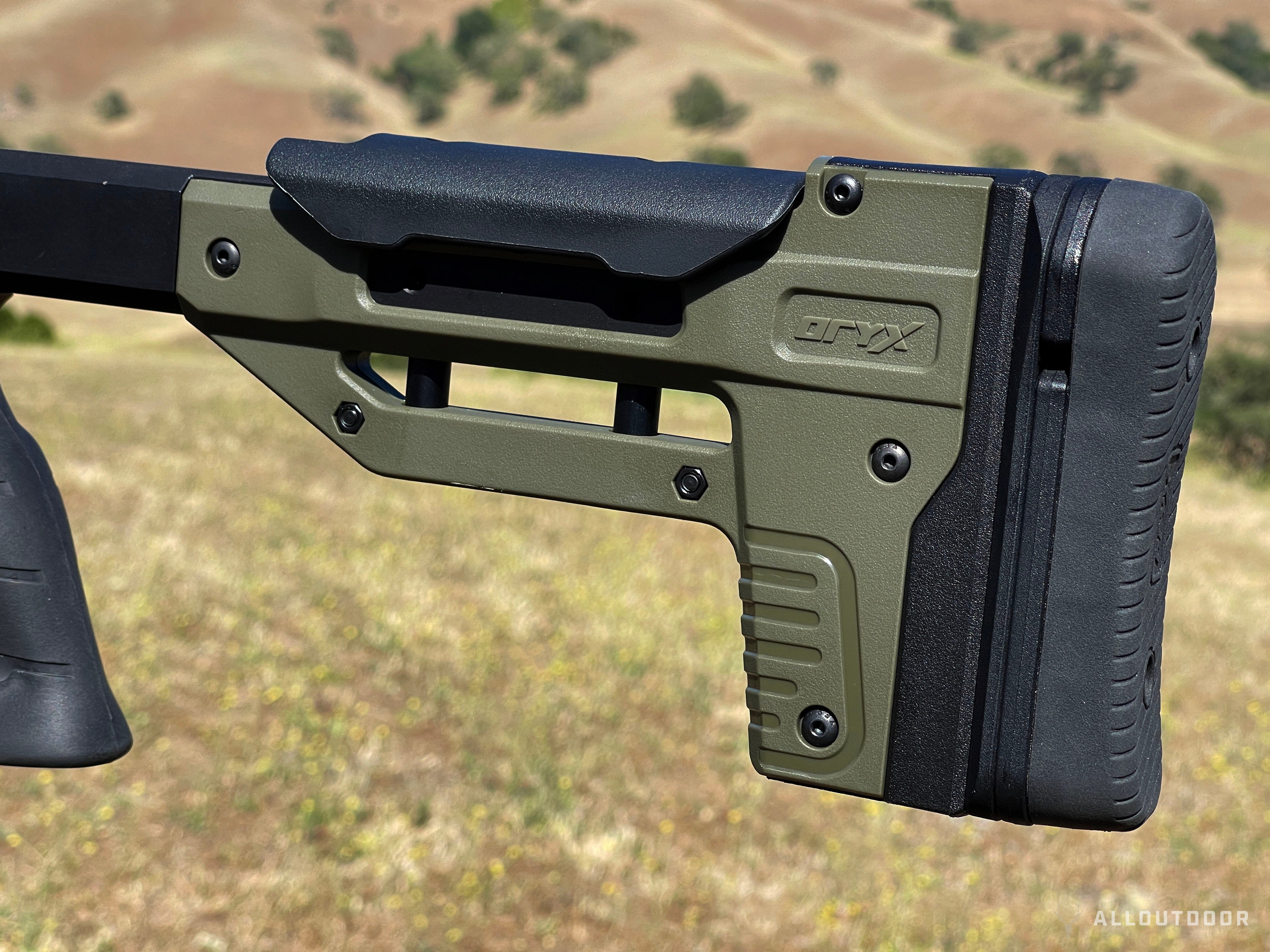 The front leading edge of the buttstock is textured for aiding in your support hand to stabilize the stock.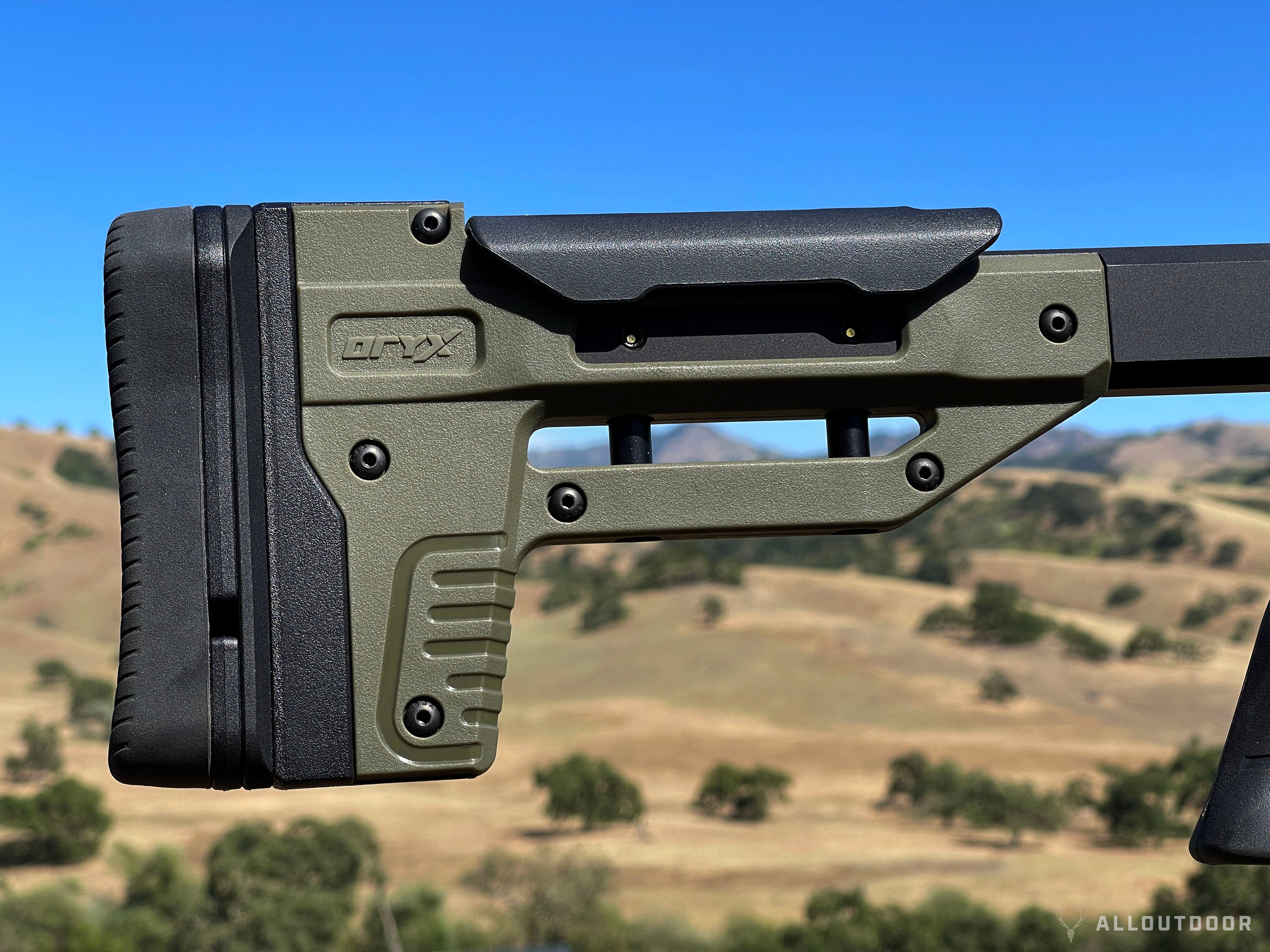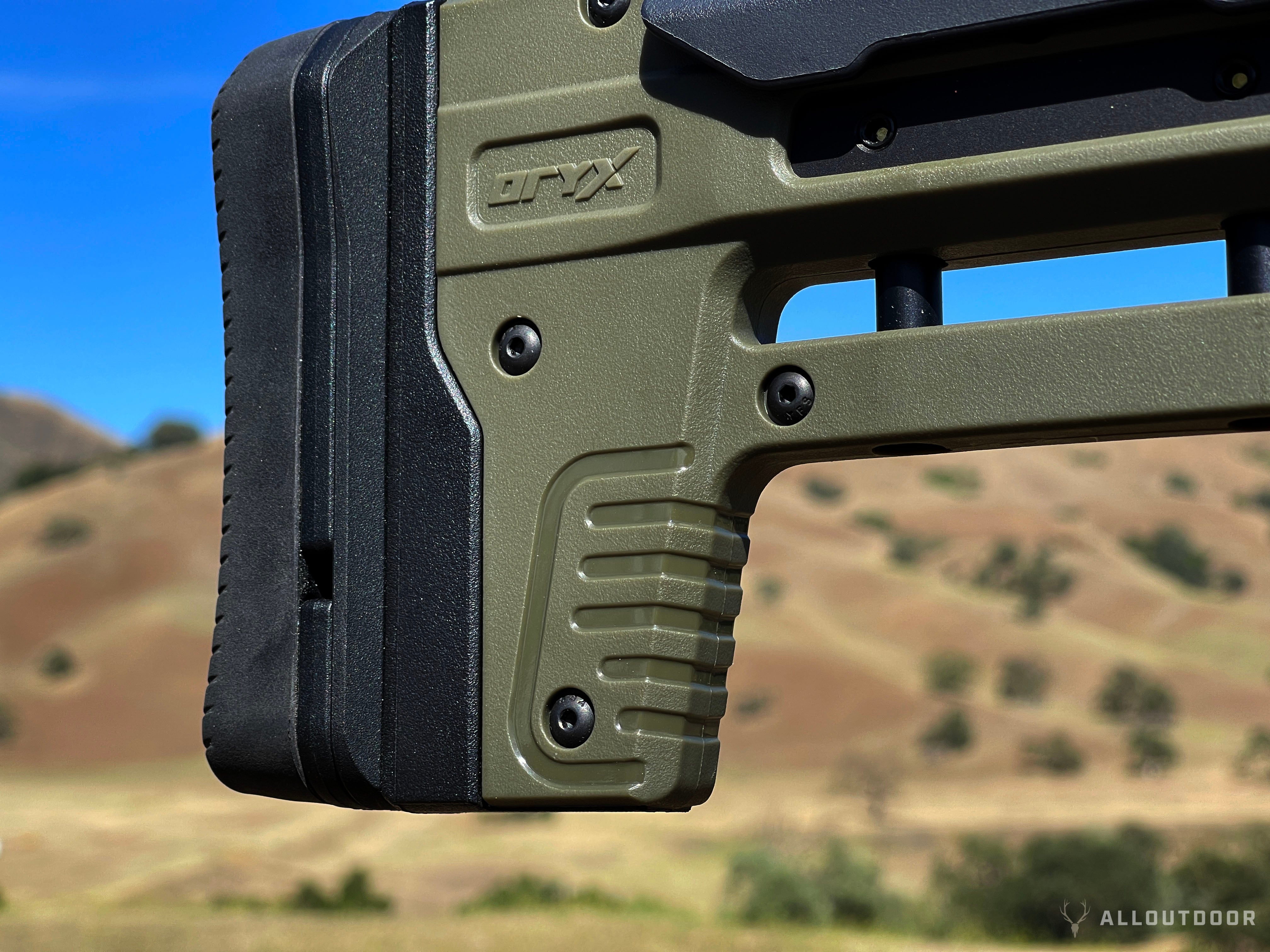 If you want to, the bottom of the buttstock has a single M-LOK slot for adding a rear monopod.
Final Thoughts On The ORYX Chassis
The ORYX Chassis was simple to install and a great upgrade from factory stocks. The chassis is rather simple for shooters who want something to help up their accuracy game. I was a little disappointed that the chassis does not have any way to mount accessories to it.
I had hoped there would be M-LOK slots along the side under the polymer side panels, but unfortunately there are none. This also means there is no way to attach any night vision or thermal clip-ons to the chassis. Since this is an entry level chassis I can let that go. Do I really need to attach lights and lasers to the side of an entry level bolt gun? No, I do not. Worst case I can remove my scope and use a dedicated thermal weapon sight if I want to use it to hunt at night.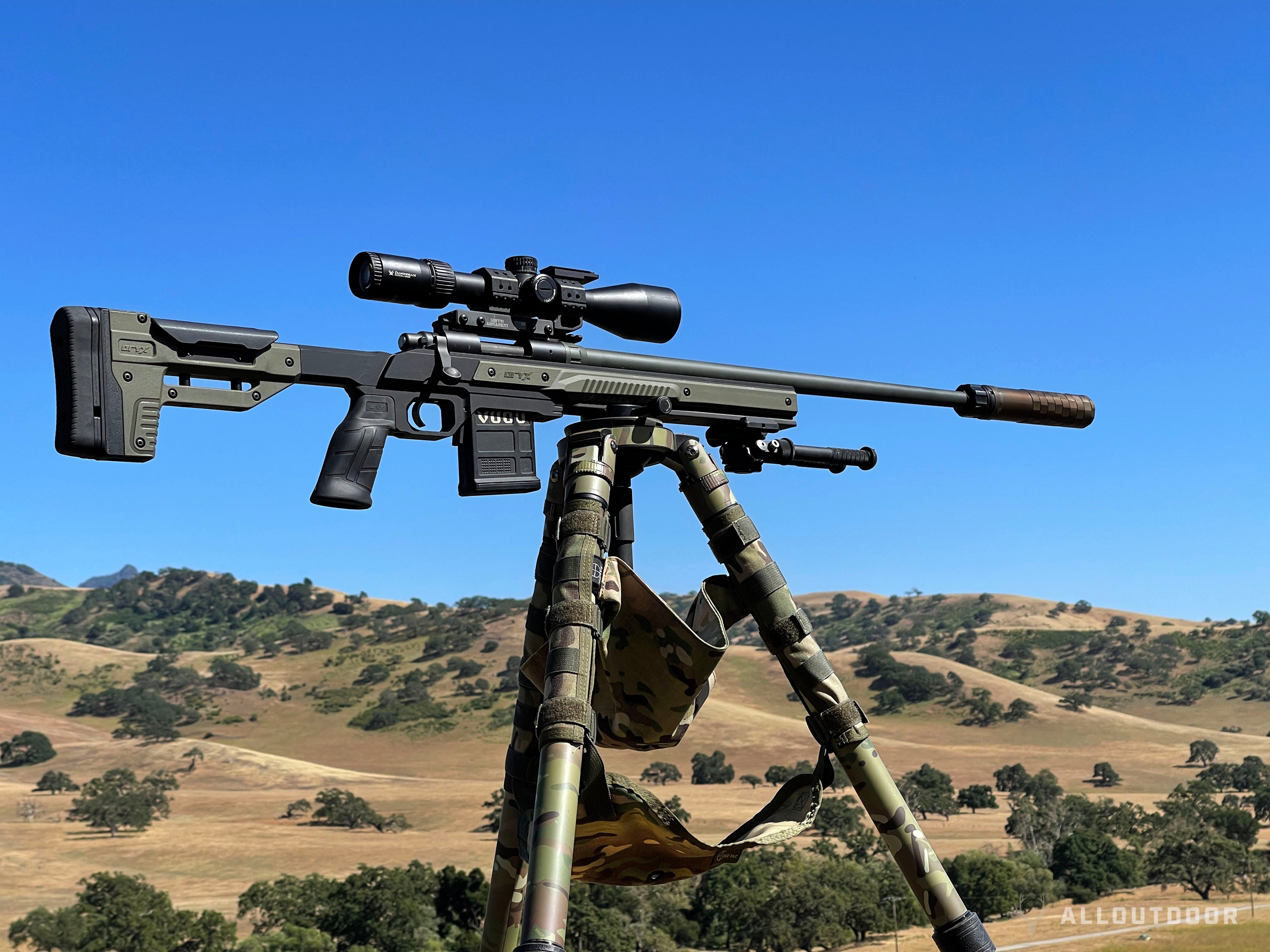 One thing I realized while using the ORYX Chassis is that I prefer stocks that fold. My Remington 700 has an exceedingly long barrel. this makes it difficult to stow my rifle in a bag. Fortunately I have a long rifle case I can use to transport the rifle, but it won't fit in the rear of my SUV with the rest of my gear. So, I end up having to sit it sideways behind the front seat in the foot well of the rear seats. This is only a problem for me and this specific rifle and my SUV. Other than that minor inconvenience the ORYX chassis is a solid option for upgrading your entry level bolt action rifle. For more information check out the ORYX website.