SITKA Debuts Its "Most Advanced Insulation" – The Ambient Collection
Adam Scepaniak 06.16.22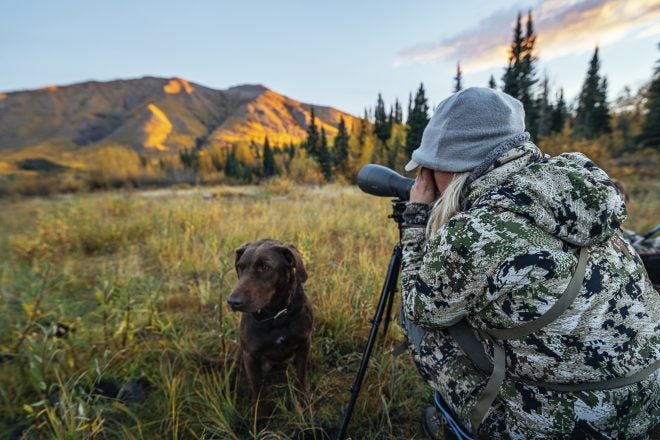 When it comes to creating realistic camouflage that can be adapted to a multitude of environments no one does it better than Sitka, but concealment out in the woods is not enough. They also pride themselves on creating camo that is cool enough to stay in the hunt on those blistering hot days as well as warm enough on those horridly frigid days as well. Their newest line of clothing – the Ambient Collection – looks to be their most advanced line of insulation pieces to date.
Sitka Coverage on AllOutdoor
What is unique about the Ambient Collection from Sitka is that it adapts to your specific activity level on a given day and even a given moment. If you are more active the clothing is engineered to breathe and expel heat (so you don't overheat). If you are more sedentary waiting for game to arrive, then the insulation inside your clothing will do its job to keep you warm. John Barlow, SITKA's Big Game Product Manager, elaborates on this and other properties surrounding the Ambient Collection:
"These active insulation products adapt to changing conditions allowing for more efficient layering. The Ambient Collection transitions seamlessly from outerwear when active to a mid-layer as activity slows and temperatures drop.

This collection increases the performance of any Sitka clothing system providing unmatched versatility during active pursuits in cool and cold weather. Whether chasing bugles on a brisk morning, backpacking above timberline or making your way back to camp in the frigid darkness, the Ambient collection is your adaptive insulation solution."
The Ambient Collection is comprised of a Men's Jacket and Hoody as well as a Women's Jacket. You can get them in 4 different, unique camouflage options offered by Sitka:
Optifade Subalpine
Optifade Open Country
Pyrite
Sitka Black
The pricing for the jackets and hoodies in men's and women's sizes vary from $279 – $299 in price. At the time of this writing, all of them are viewable and for sale on Sitka's website. As always, let us know all of your thoughts in the Comments below! We always appreciate your feedback.