The Annual ConcealedCarry.com Guardian Conference 2022
Adam Scepaniak 08.22.22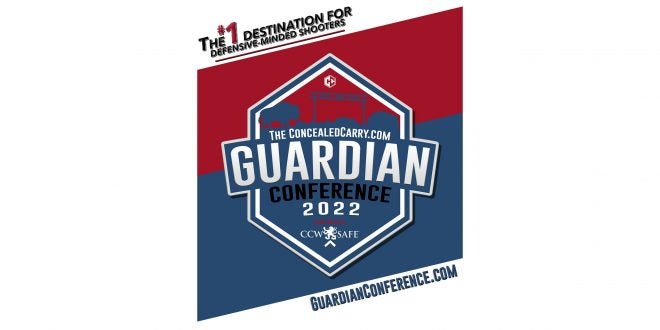 ConcealedCarry.com is most notably known for imparting wisdom to all gun owners about the proper practices of carrying a firearm, our legal rights, and providing assistance when fighting for those rights in our court systems. ConcealedCarry.com also hosts their annual Guardian Conference every fall and that is quickly approaching on September 16th – 18th in Oklahoma City, Oklahoma.
Concealed Carry Coverage on AllOutdoor
So, what is the annual Guardian Conference?… Concealed Carry touts it as "the #1 destination for defensive-minded shooters" and that claim hits home because it is like a tactical, training dream for avid shooters. It is comprised of 3 days of instruction from some of the most respected shooting instructors in the country and you get to choose your course-work (classes you'd like to participate in) a la carte. If you want to boogie with your bad self and your CCW pistol, sign up for that class… Whatever "trips your trigger," you can have a full 3 days of tutelage and instruction in that specific genre of your choosing.
Who Should Attend?

The Guardian Conference is perfect for any skill level of shooter.

The broad range of firearm instructors and class offerings will guarantee that no matter your comfort level you will find instruction that best suits you.

Concerned you are not ready? If you are comfortable visiting a gun range, loading your handgun, firing it at a target, and unloading it, and going home you possess the core required knowledge to attend this event.
The most intriguing element about the ConcealedCarry.com Guardian Conference is that it is not just a gun show. Concealed Carry is fully-equipped and wants to teach attendees not only valuable firearm knowledge from a sophisticated, diverse instructor cadre, but they also will be teaching components of Legal Defense (use of force, legal intelligence, and simulated training and analysis) plus Trauma Care (massive hemmorage, CPR, and other live-saving skills). It is equally important to know how to save a life (possibly your own) and navigate all of the legal quagmires you might face if you discharge a firearm in defense.
There is still time to sign up for the Concealed Carry Guardian Conference if you are in the Oklahoma area or are wanting to travel and attend. We will have AllOutdoor staff attending and will be reporting back what we learned from the Guardian Conference once it is complete. As always, let us know all of your thoughts in the Comments below! We always appreciate your feedback.