RCBS Adds New Die Sets for 30 Super Carry & 44 Auto Mag
Adam Scepaniak 08.24.22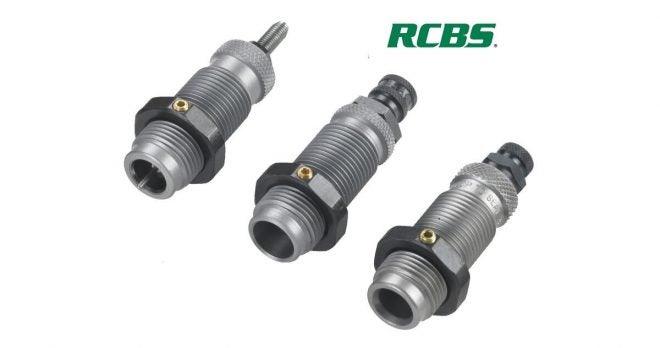 There have been several popular, new cartridges springing up over the past few years in the handgun world. One of those is the new 30 Super Carry produced by Federal Premium that you may have seen chambered in Smith & Wesson handguns. Also, there has been a rebirth of the Auto Mag line of handguns; thus, the 44 Auto Mag cartridge is alive-and-well again. With these new rounds coming into existence, reloaders are wanting reloading die sets to make their own ammunition and that is where RCBS comes in.
RCBS Coverage on AllOutdoor
RCBS has brought to market their classic 3-die sets for the 30 Super Carry and 44 Auto Mag which affords handloaders with a carbide sizing die, expander die, and seater die in one full set. So, for anyone who has jumped on the bandwagon of these new cartridges, now they can make their own ammunition as well. RCBS expands on this announcement through their Press Release statement below:
"OVERLAND PARK, Kansas – August 18, 2022 – RCBS®, the leading manufacturer of ammunition reloading equipment for rifles and pistols, announces the introduction of new reloading dies for the .44 Auto Mag as well as the newest handgun cartridge from Federal Premium, the 30 Super Carry.

Federal's 30 Super Carry is this year's hottest new handgun cartridge, and as more handgunners switch over to the new round, demand for 30 Super Carry reloading equipment is also increasing. Working closely with Federal to design and quickly bring to market a die set for the new cartridge, RCBS developed the new 30 Super Carry die set to allow new shooters to hit the ground running with handloads.

Both the 30 Super Carry and .44 Auto Mag die sets come with three dies: carbide sizer, expander and seater. To learn more about the new die sets or to see the full lineup of dies for almost any cartridge, head over to RCBS.com."
I have shot both the new 30 Super Carry as well as the 44 Auto Mag, but I do not own one where I would be looking to reload for them. Have you been searching for die sets for these cartridges?… As always, let us know all of your thoughts in the Comments below! We always appreciate your feedback.