2022 RAM Power Wagon Build: Part 2: Suspension
Doc Rader 11.17.22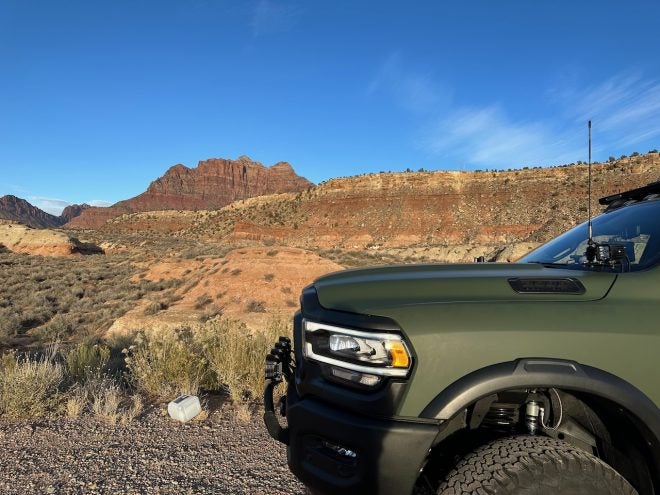 The suspension of a vehicle is an important upgrade for rigs that are going to go off-road. But you need to make sure you make smart choices, or you can negatively impact the vehicle dynamics and even create an unsafe ride.

Good day everyone and welcome to a new installment of AllOutdoor's Off-Road and Overlanding series brought to you by onX Offroad--mapping software for all your adventures.



Other articles in this series:

My original Tacoma build was around a full "long travel" suspension. The build included King adjustable shocks, Total Chaos Fabrication control arms, custom Alcan rear leaf springs, and Firestone airbags. The new build is much simpler–mainly because I'm doing much more road travel and in a full-size truck.
Core Suspension: Carli Backcountry
Carli Suspensions differ from many other lifts because they utilize custom-tuned shocks. The Carli team spends months testing, developing, tuning, and valving each shock package to ensure the best possible performance for their customers. The Back Country shocks are designed for drivers who want a versatile lift that can handle any terrain or driving conditions but aren't so expensive as to be prohibitive.
The Carli radius arms are made by hand with the strongest materials available. They improve flex thanks to the high-quality joints and offer more tire clearance than factory arms due to a notched design.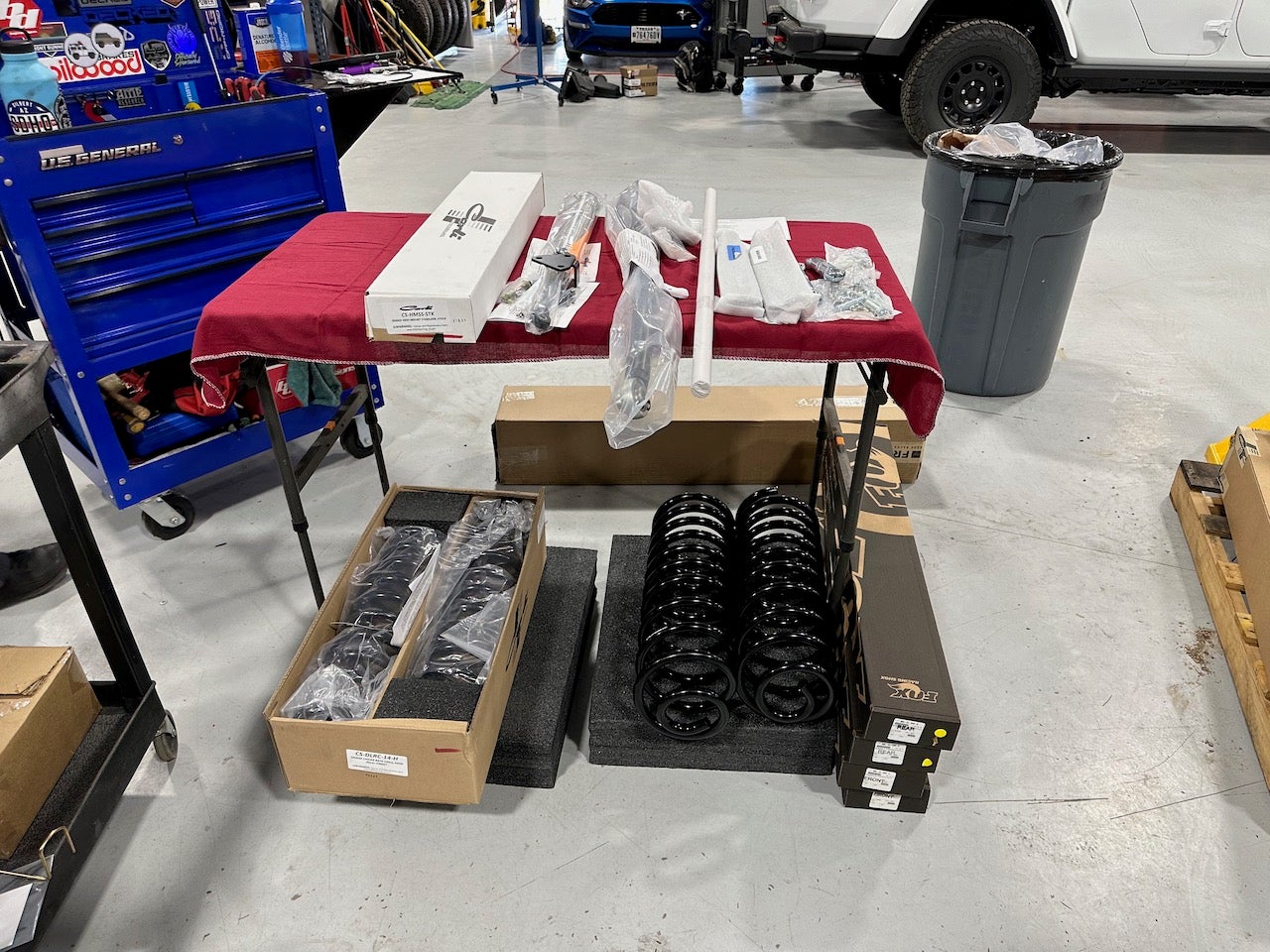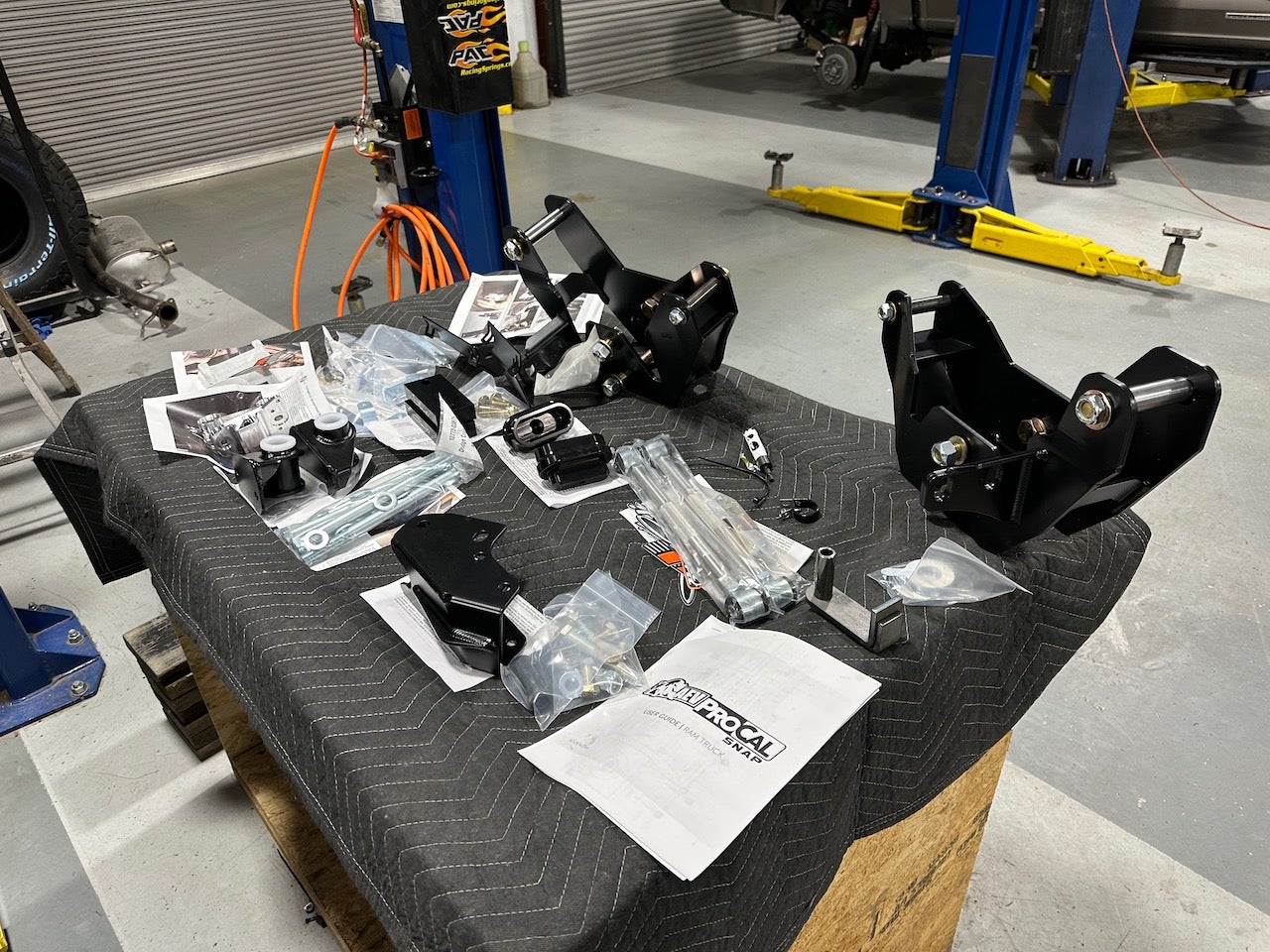 I chose the Carli Backcountry package because I was looking for a comfortable ride on hardball and also wanted something that would work well off-road. I'll get the best of both worlds with a smooth ride and plenty of capability in tougher terrain. It's designed specifically for excellent road handling along with the comfort and control needed on long journeys.
The factory geometry is managed with a series of upgraded components designed for strength, function, and longevity.
The Backcounty adds roughly 2 inches of lift in the front along with a little more travel due to the taller and lighter coil springs. The rear springs give around 1 inch of lift which should level the truck back out. And it also ups the rear suspension capacity to two thousand pounds to accommodate the other components I will be adding.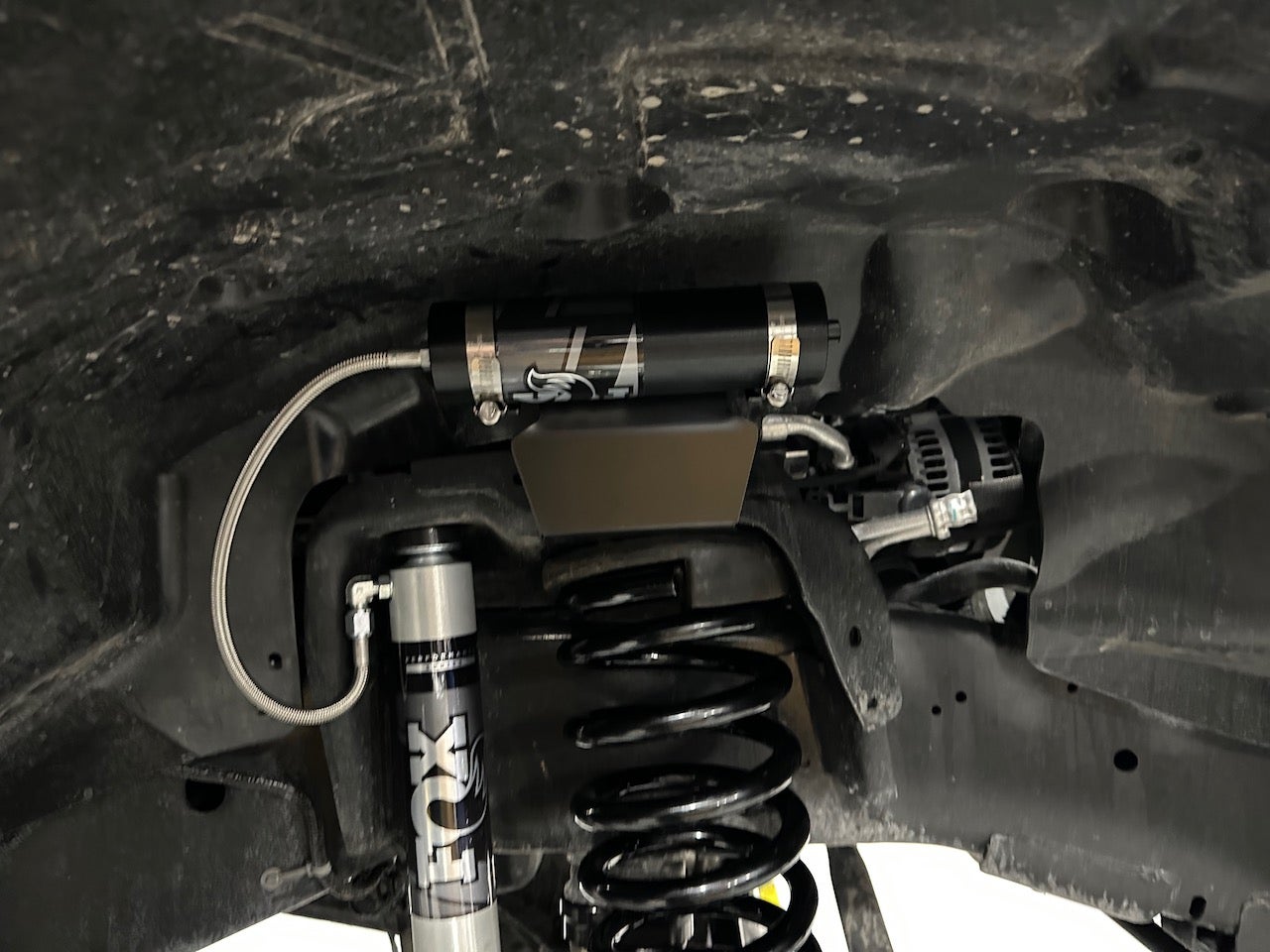 The Carli Backcountry system also has an optional replacement (which I added), the factory Sway Bar Disconnect. The RAM Power Wagon comes with an electronic disconnect sway bar–but the problem is that you either get super flexy or super rigid. The Carli replacement gives you the best of both worlds. It removes the entire sway bar assembly with new drop brackets and bushings (Delrin). This replacement torsion sway bar gives bind-free articulation in low-speed situations and also provides positive control in high-speed scenarios. It works in conjunction with the rest of the suspension package.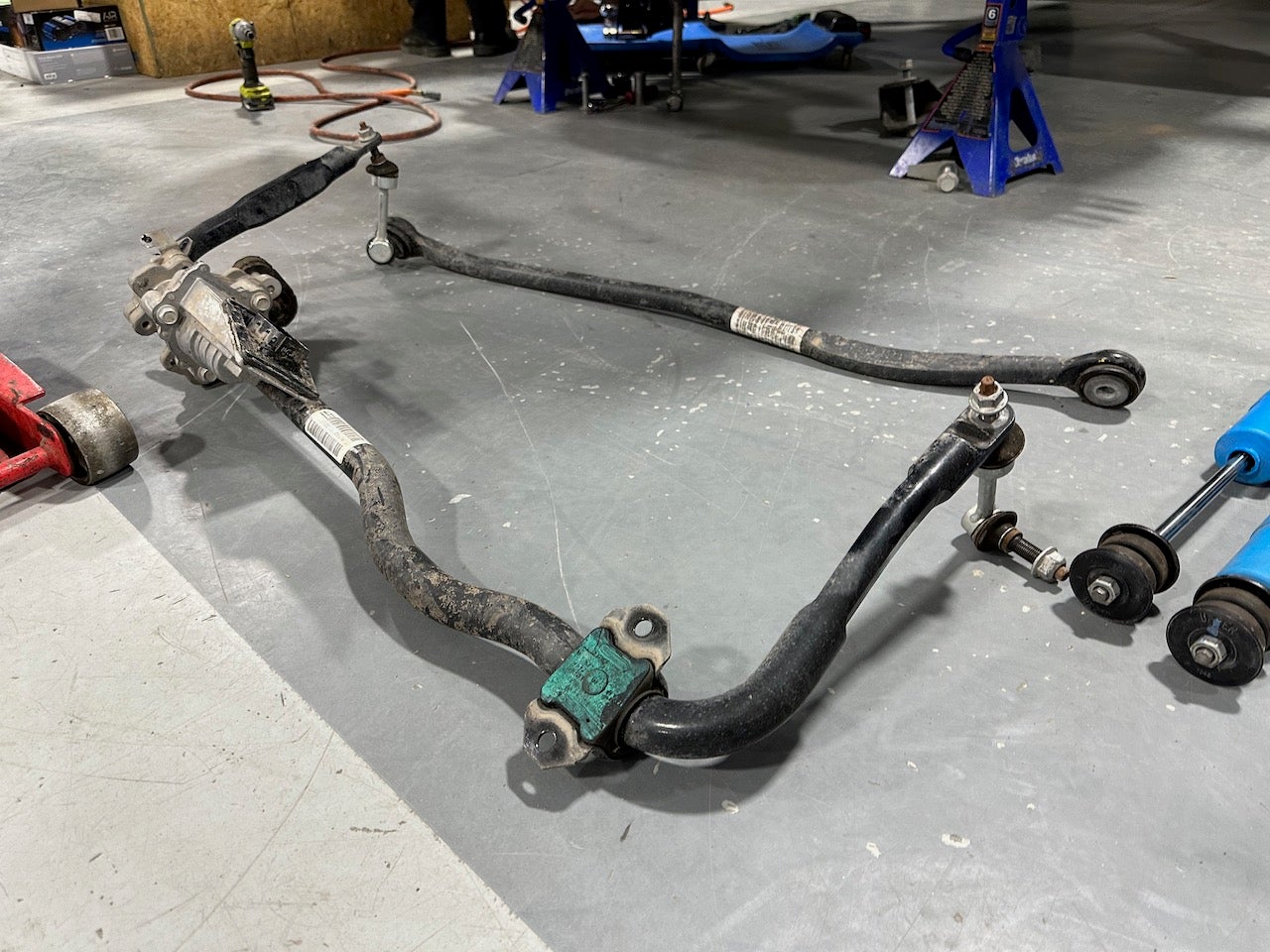 The rear of the suspension comes with an adjustable track bar (I set mine to the middle adjustment for a little stiffer ride). This track bar helps to recenter the axle. Carli also includes some radius arm drop brackets that change the pivot of the Power Wagon arms. What these brackets do is change the angle to prevent the coil springs from bowing while also allowing you to be able to adjust the caster bolt fully.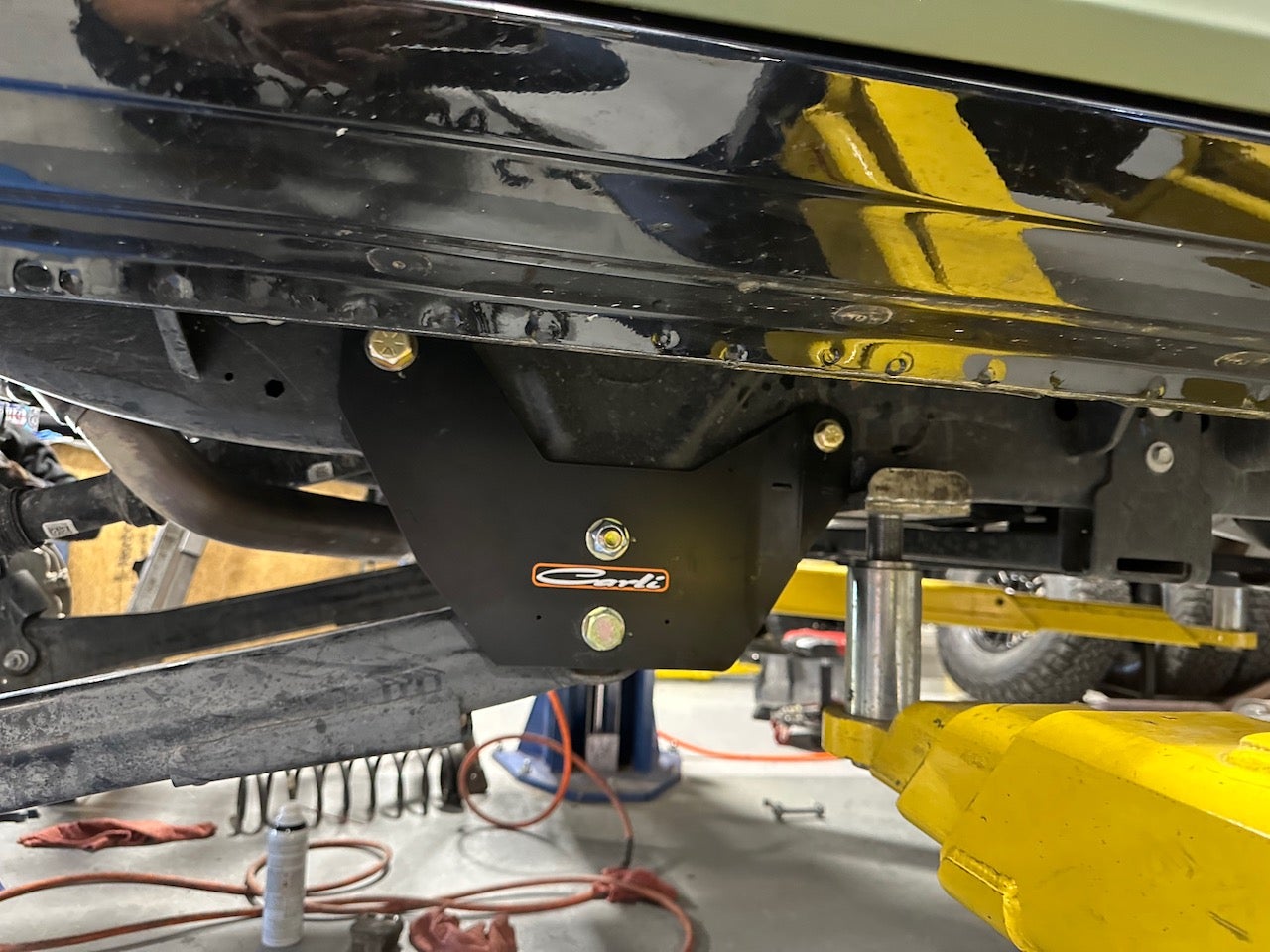 The Carli Backcountry will fit 37-inch tires (12.5-inch width should not rub, though we had to do some minor trimming). Carli recommends wheels that are not wider than 9 inches and either 17 or 18-inch diameter. I run the BF Goodrich KO2 All-terrain tires and decided to go with the AEV Salta wheels. Carli recommends much lower tire pressures on the RAM Power Wagon–45 psi in the front and 40 psi in the rear.
BFGoodrich KO2 Tires
The BFGoodrich KO2 tires are my current go-to. I originally started with Toyo Open Country tires on my Tacoma but eventually migrated to the KO2s. The KO2s are quieter (being an all-terrain versus a more mud terrain) and have held up generally better than the Toyos did for my usage.
The KO2s feature "split and bruise resistant sidewall rubber, increased rubber thickness" and deflect protruding objects from snagging and splitting the sidewall.
They come with a 50,000-mile manufacturer's treadwear limited warranty and have incorporated some special siping that provides for more even wear over long distances. The KO2s are engineered to distribute stress more evenly, allowing the rubber to wear more evenly.
Finally, the KO2s rate the "Three-peak mountain snowflake symbol," which means they exceed the U.S. Tire Manufacturers Association (USTMA) Severe Snow Traction performance requirements.
AEV Salta Wheels
My Tacoma went through two different types of wheels–I started with Hutchinson dual bead lock wheels but eventually sold those and traded them out to Method 701s.
The RAM, since I also use it for teaching off-road skills, needed strong wheels that also had spokes wide enough that I could feed a soft shackle through (part of a technique we teach for using a hi-lift to lift at the tire).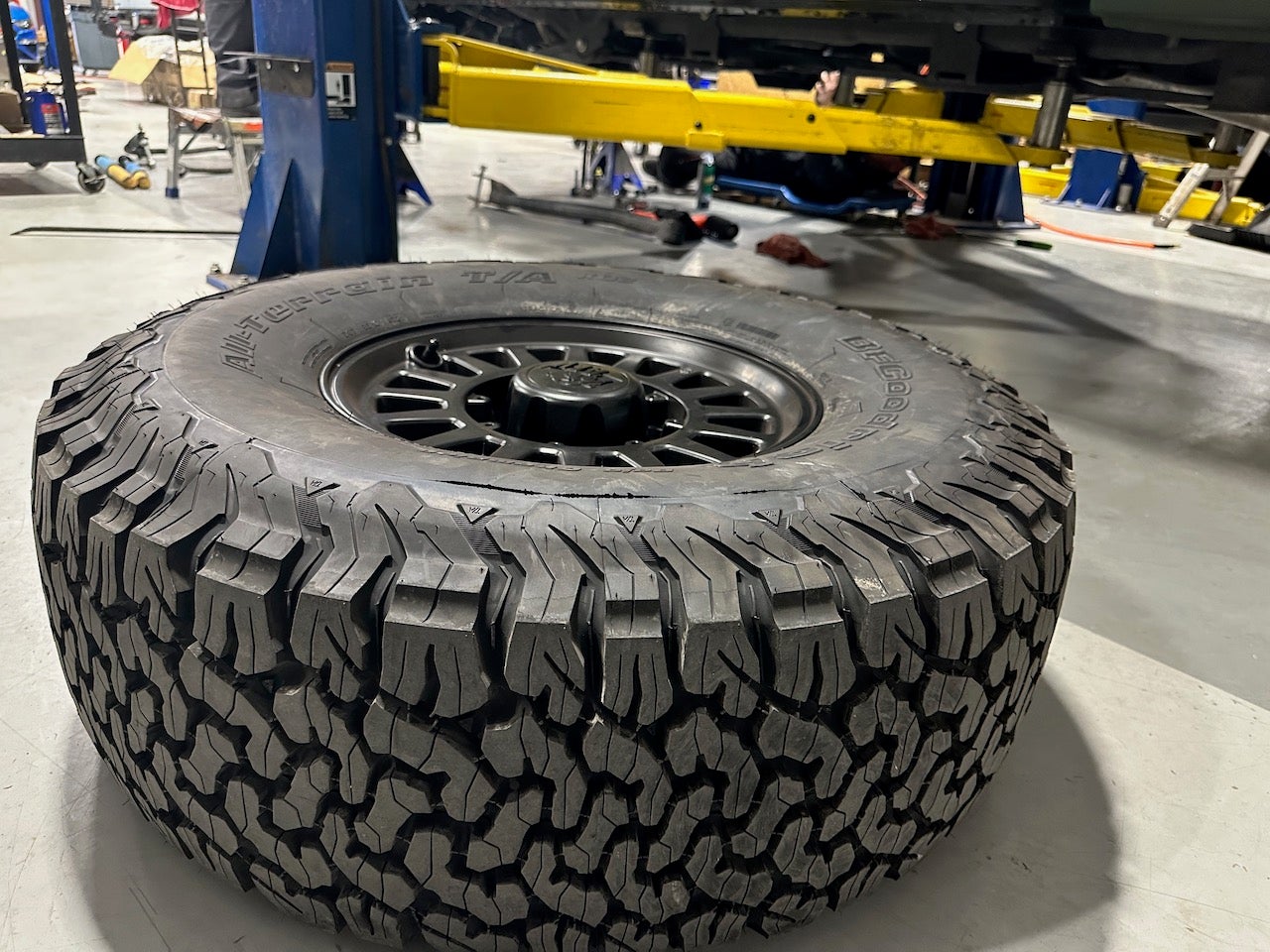 The Salta HD wheel features a 16-spoke design that adds significant strength to the wheel. AEV tires have recessed valve stems that provide added protection from rocks and other objects on the trail. The RAM-specific wheel design provides a good balance of tire clearance, scrub radius, and handling. I got mine in Matte Black.
KEY FEATURES:
A356/T6 cast aluminum construction
4,100 lbs. load rating – tested w/ a 40" tire
Compatible with Tire Pressure Monitoring System (TPMS)
Tested to SAE J2530 standards
Molded AEV Center Cap included
Lifetime structural warranty
Air Lift 5000 Series Air Bags
Because I will have a Decked drawer system, RSI Smart Cap, and 23Zero Armadillo tent as standard loadout, and occasionally supplementing with a trailer, I need to have the ability to adjust the rear suspension.  One of the easiest and best ways is to add an airbag system.  I chose the Air Lift 5000 series as it is the most recommended for the RAM 2500 platform.  I went with the braided steel airlines since I tend to be rough on components.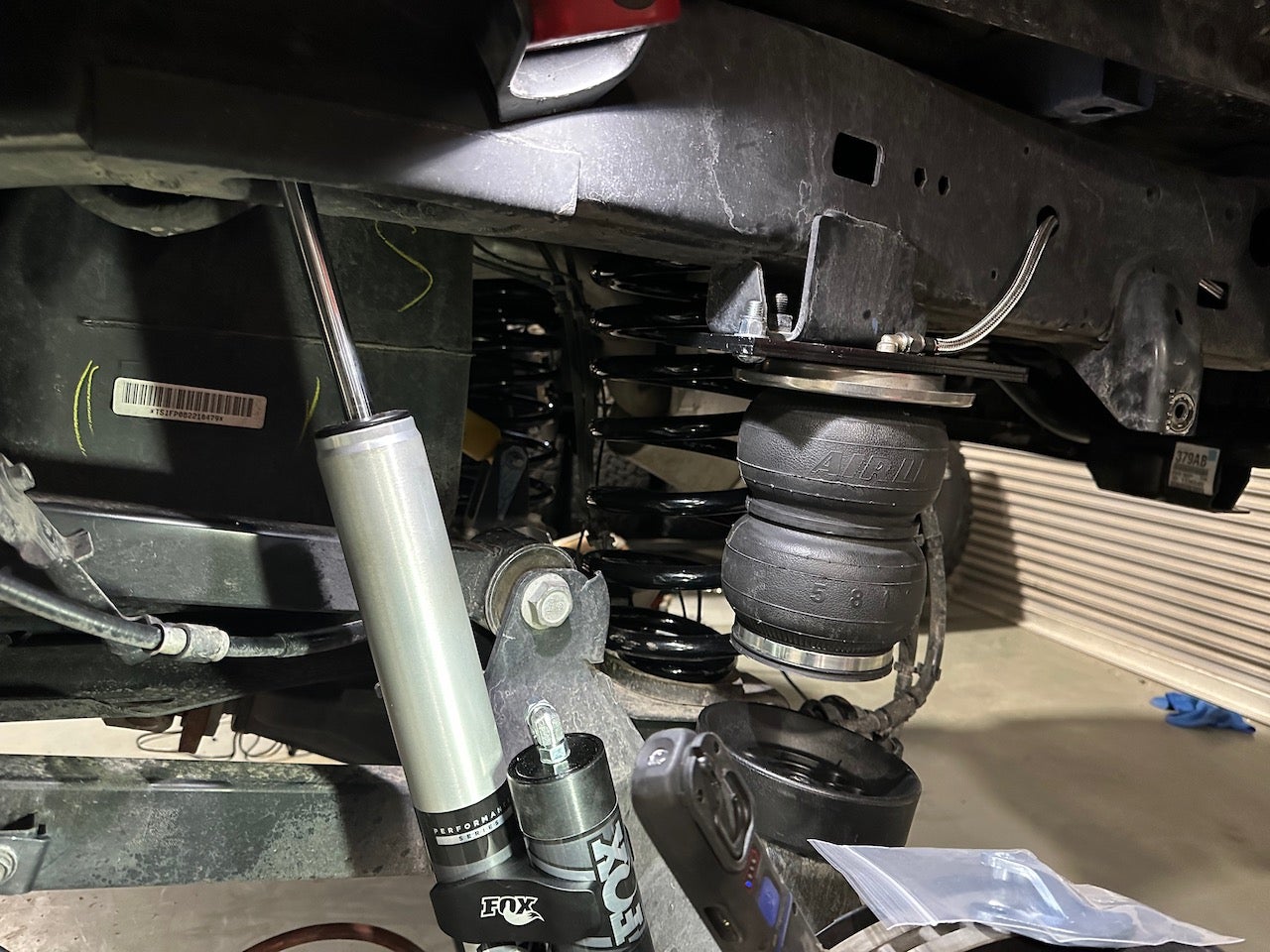 I'm also going to install the fill points for the airbags in the rear and have them independent.  I can independently change the airbags' fill to help level the rooftop tent.  I opted not to go with a dedicated airbag compressor as it is one more component that would need to be maintained.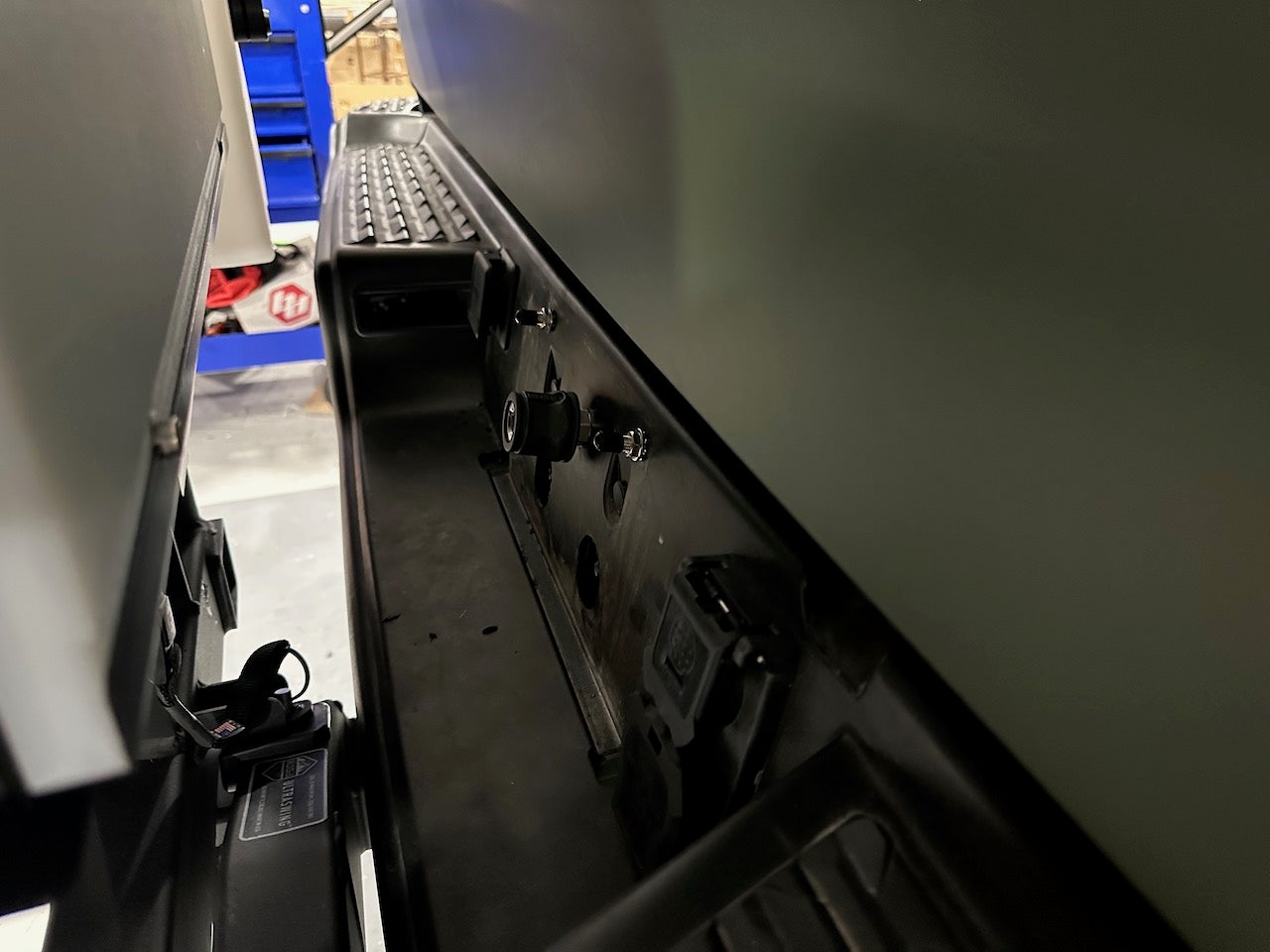 Hellwig Rear Sway Bar Kit
The final part of my suspension was to add in the Hellwig Rear Sway Bar. It is a simple bolt-on component that is larger than the stock stabilizer bar. RAM 2500s have a significant amount of annoying body roll–the Hellwig does a lot to reduce that.
Final thoughts…
My original Tacoma build was way more complex than it needed to be. While it was highly functional and very distinctive, it was expensive and took an extreme amount of time (though some of that was just inefficient shop management).
I intended to utilize a lot of the very functional build that came stock on the RAM Power Wagon and to go with more easily maintained components. The Tacoma had King shocks–which are amazing–but finding a competent shop that is authorized to work on them can be a challenge. The Fox shocks on the Carli Backcountry are a lot more accessible due to parts availability and shops that can service them.
Overall this upgrade only took two and a half days.  Once I get some time with this build, I will provide an update in the final post of this series.
Off-Road and Overlanding is sponsored by
To subscribe, visit: https://subscribe.onxmaps.com/offroad/purchase/membership