2022 RAM Power Wagon Build: Part 3: Storage
Doc Rader 11.24.22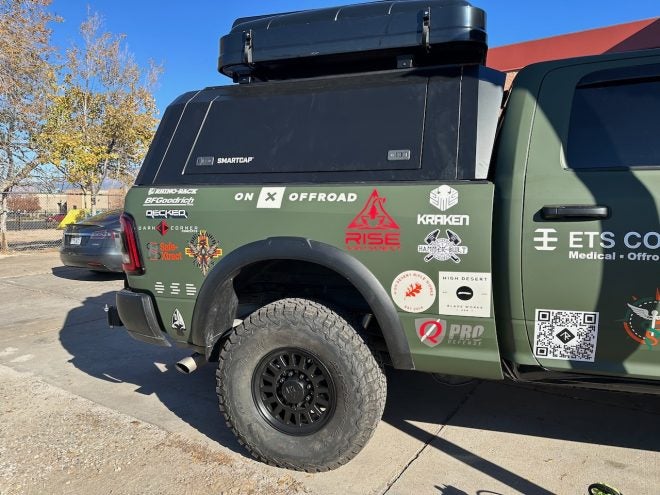 With any rig built for Overlanding, you need to have some kind of way to organize your stuff in an efficient manner. Having a gypsy camp of supplies makes life hell at camp. I've gone through a number of different solutions over the years and have settled on a system that works well for me.

Good day everyone and welcome to a new installment of AllOutdoor's Off-Road and Overlanding series brought to you by onX Offroad--mapping software for all your adventures.



Other articles in this series:

First, I separate things into a "clean side" and a "dirty side." This helps with overall maintenance as well as comfort over extended trips. Basically, the dirty side is all external to the vehicle-or if stowed inside, will be inside some kind of container.

In the case of the new truck, the dirty area will be the over-cab rack and some of the drawer space in the bed. I may keep some components in a Frontrunner Wolf Pack for portability.

The clean side will be inside the cab of the truck and inside the cap over the bed.
5.11 Vehicle Ready HEXGRID Seat and Headrest
I previously wrote about the 5.11 HEXGRID components, and I have simply moved them over to the new truck with the same organization setup I had before.
Rhino Rack Pioneer Rack
I have been running Rhino Rack components for over a year. I was running the Pioneer rack on the cab of the Tacoma and went with the same solution on the Power Wagon. I am extremely happy with how low profile the rack is and with the accessories that make it easy to mount and secure gear.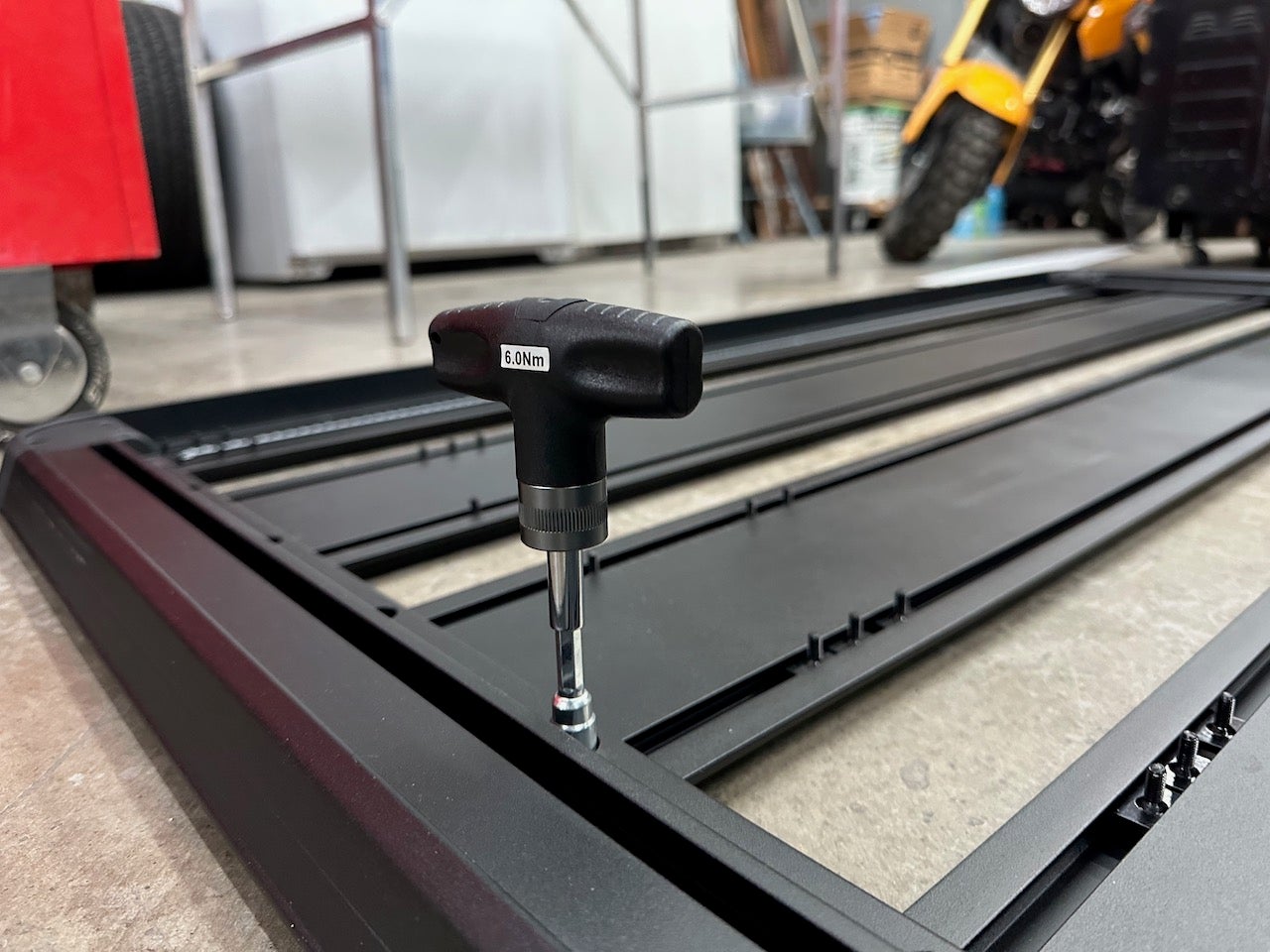 Pretty much any of the components in the Rhino Rack ecosystem will work across all of their platform systems.
The Stow-Its are a universal mounting system for shovels, poles, tools, etc. I will use them to mount a shovel and an axe.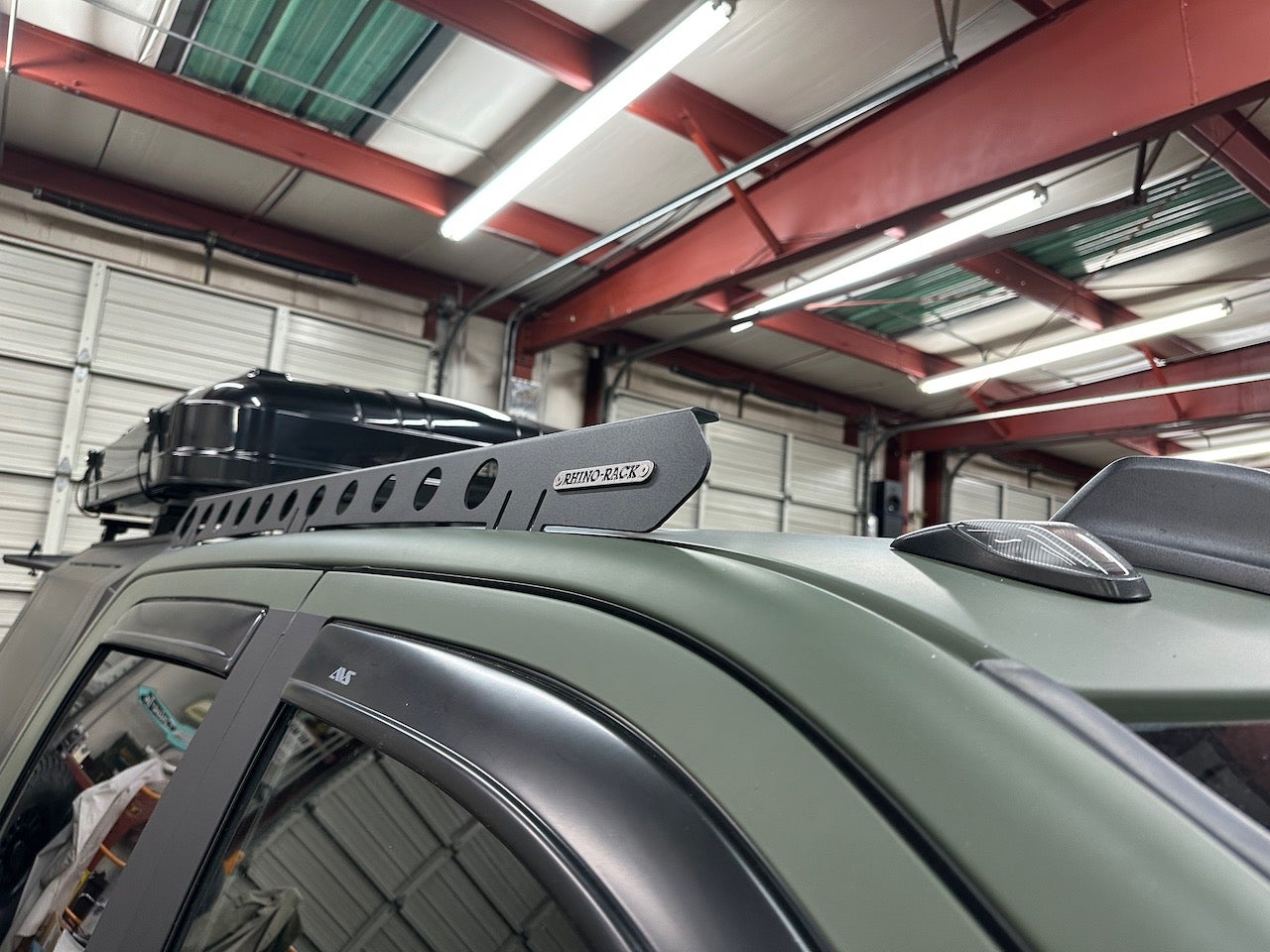 One new component I will be adding to my Pioneer rack is a 175-watt solar panel from Renogy (I've decided to start with Renogy components for my power management system).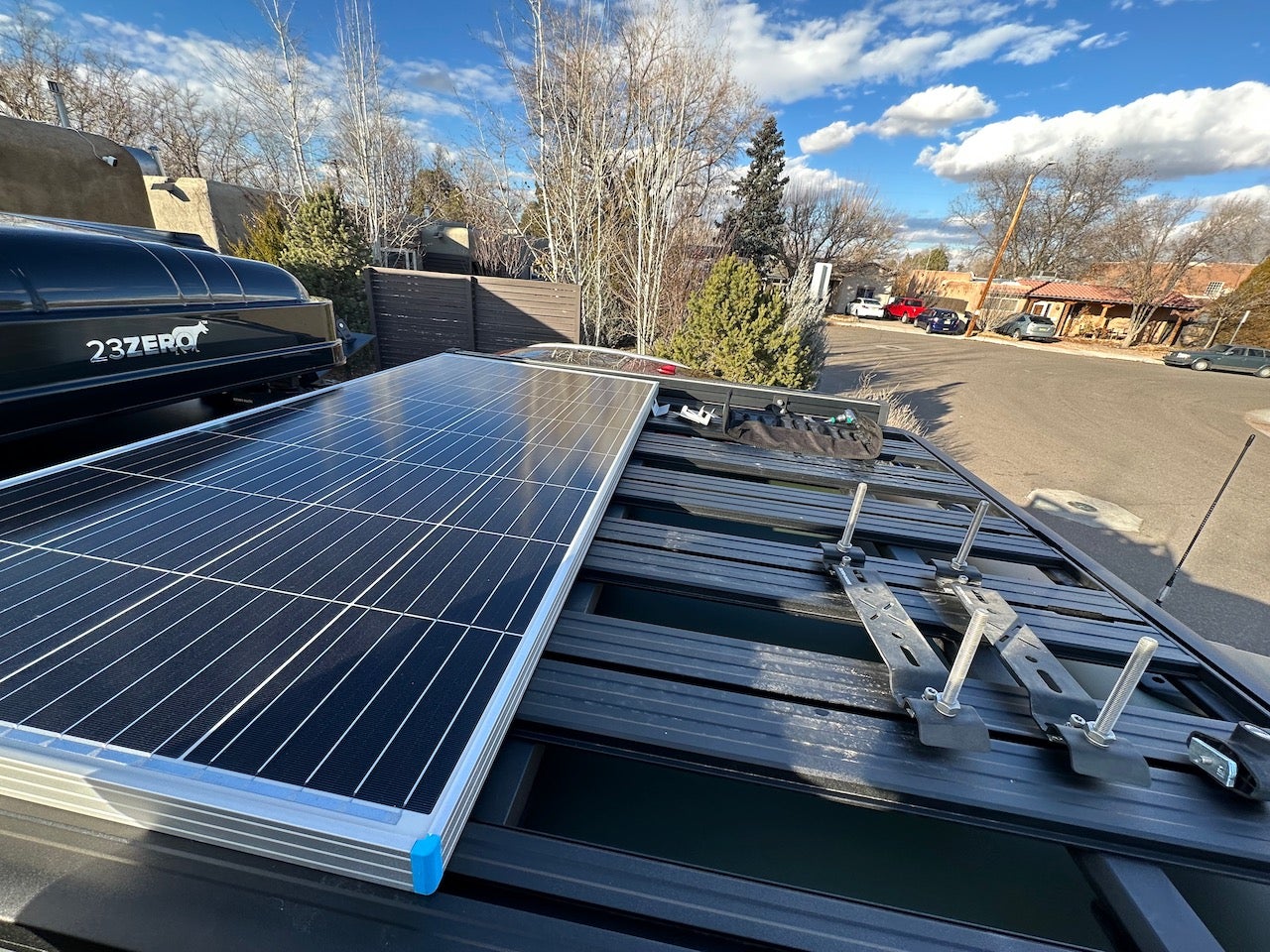 RSI SmartCap
The RSI SmartCap EVOa Adventure is a pretty complete cap system for the RAM Power Wagon. It is all stainless steel construction and is easy to put on and take off if needed. I ordered the optional side Half-Bins.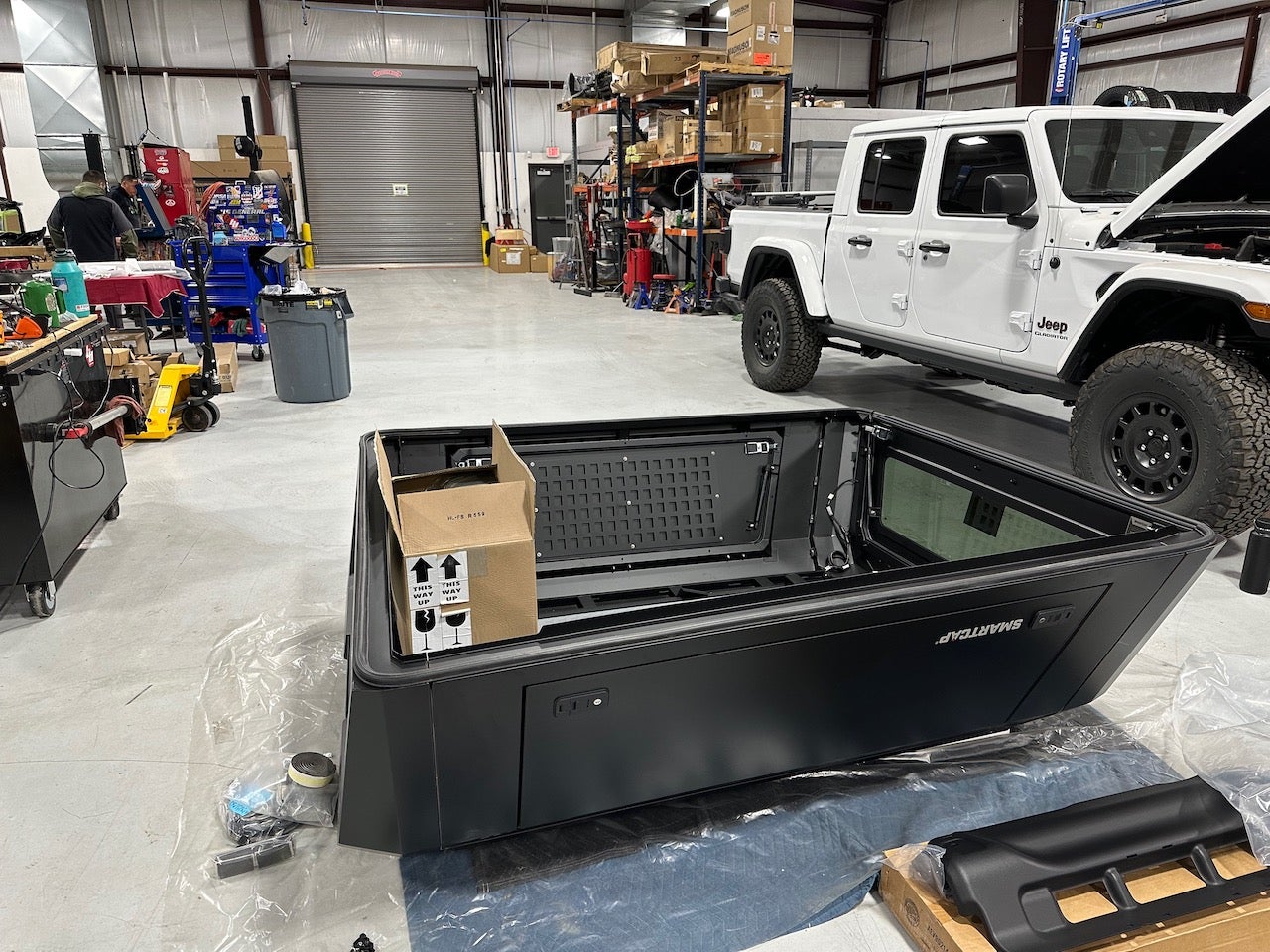 The Half-Bins are mounted to the rear of the cap, so you can still access things at the forward bulkhead. My SnoMaster LP65 fridge fits perfectly in this space. The Half-Bins also come with integrated MOLLE Panels. I will use the passenger side as my galley storage and the driver side as my working/tool area.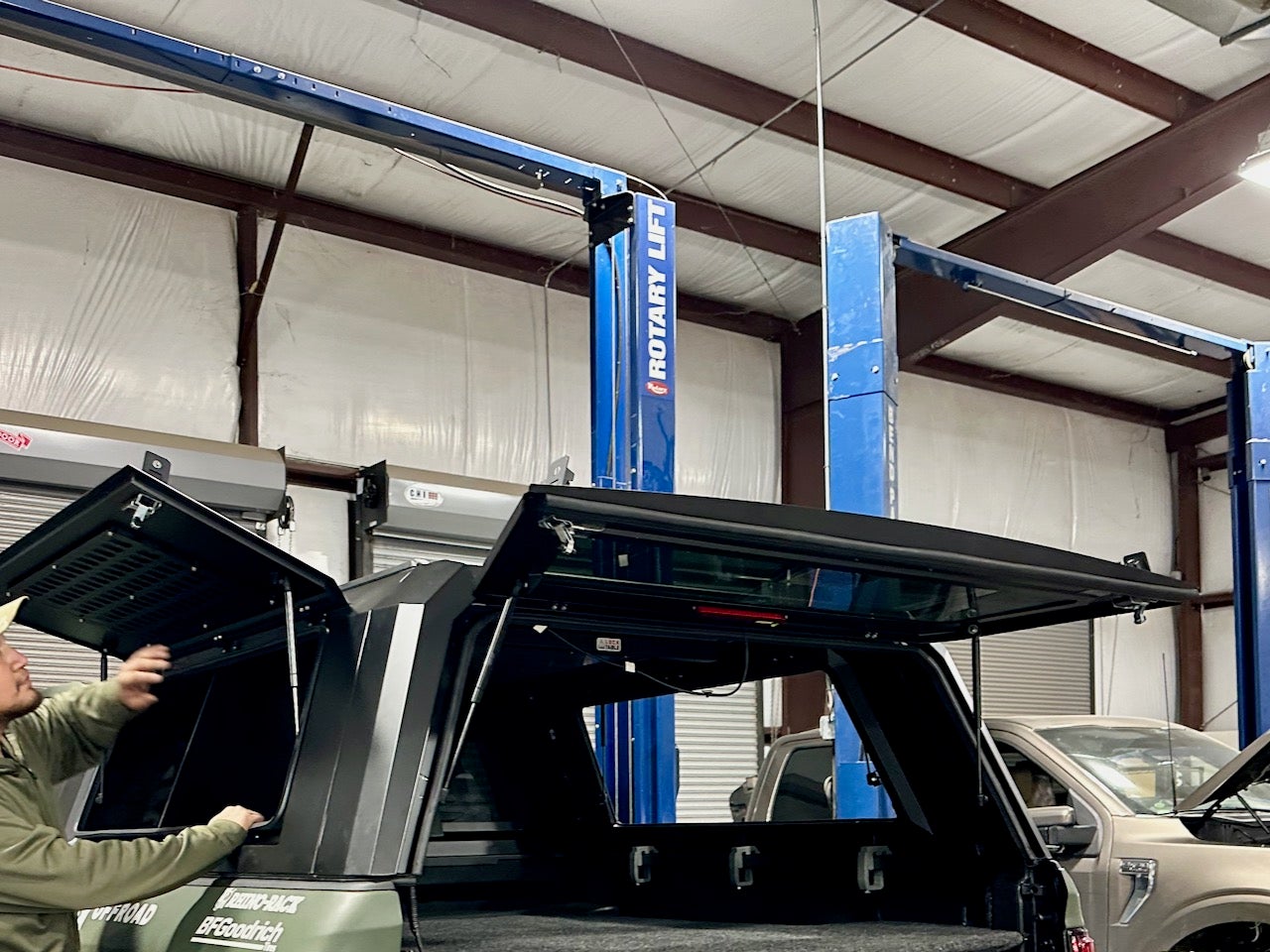 The integrated rail system of the SmartCap allows me to easily mount my rooftop tent using whatever crossbar system I want. RSI makes a set, as does Frontrunner (which I will start with while waiting for my Rhino Rack Reconn Deck to come in).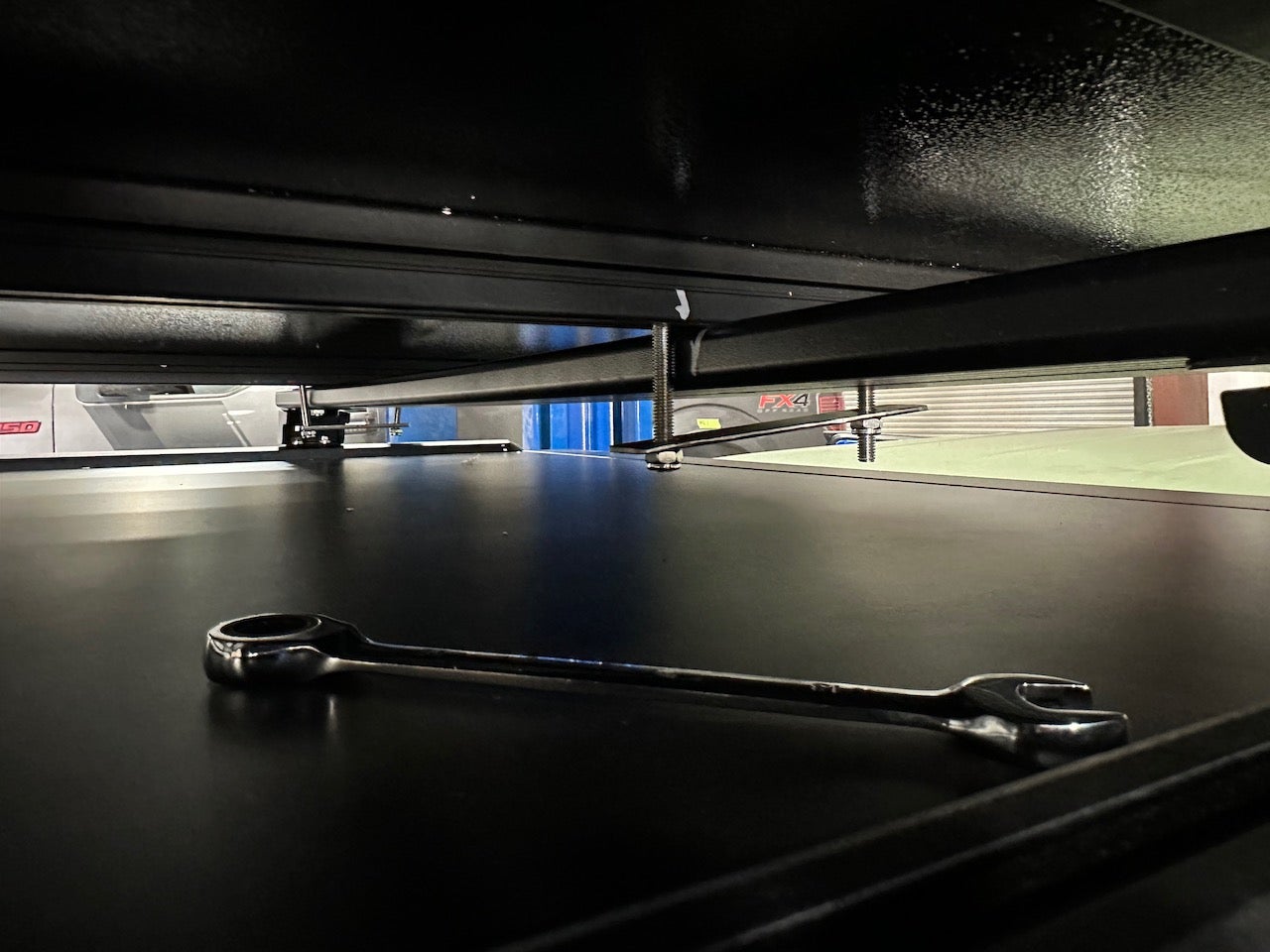 One of the benefits of the RSI is that it is steel. Which means I can attach things with magnets. At camp, one of the things I like to do is hang dish towels and wash basins. I used Command Hooks on the Tacoma, which worked fine until the heat released the adhesives. Magnets will be a lot easier to relocate and will not suffer in the heat.
Features:
Integrated Roof Rails
Positive Pressure Air Vent
Front Flush-Bonded Slider Window
Double-Walled Solid Gullwing Side Doors w/Integrated MOLLE Panels
Rear Half-Door w/Flush-Bonded Fixed Window
DECKED
For "in bed" storage, I'm going with the DECKED drawer system. It was not in at the time of the rest of the build, but it is fairly easy to install. I have one on the Tacoma, and it is great. While you do lose a bit of bed depth, the ability to have organized and locked storage is a benefit.
I will set up the Power Wagon similar to the Tacoma–the right side will be primarily Safe-Xtract recovery gear (and other components to support recovery efforts). The left side will be the "working" side, where I load out with whatever gear I need for the current task I am involved with. If I go to the range, it will have shooting-related stuff. If am on an extended trip, I will probably put kitchen and camp gear there.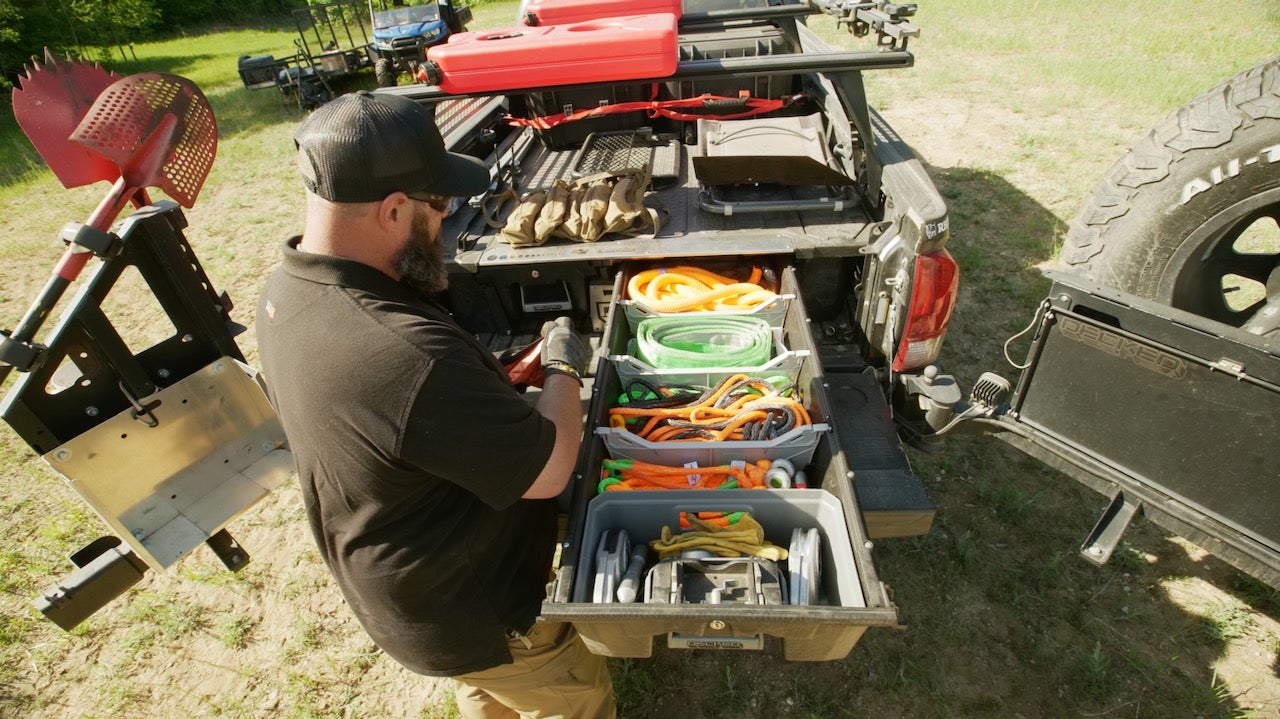 DECKED has a ton of accessories that work with their drawer system. I will add several dividers to the recovery side to help keep that organized. On the operational side, I will use a mixture of the D-BOXs and D-BAGs to organize sets of gear for whatever I'm currently doing.
Final thoughts…
Adding storage options is a mixed bag. On the one hand, it adds security and organization to your build. On the other hand, it adds constant weight to your build, and that translates to changes in vehicle dynamics–specifically handling, braking, and gas mileage/range.
Personally, the trade-off is worth it. Setting up camp or performing a task efficiently is worth the negatives. I can buy more gas and drive more conservatively. I can't get wasted time back.
Off-Road and Overlanding is sponsored by
To subscribe, visit: https://subscribe.onxmaps.com/offroad/purchase/membership