NEW TrueTimber Polar Fleece Apparel – Comfort Meets Performance
Adam Scepaniak 12.13.22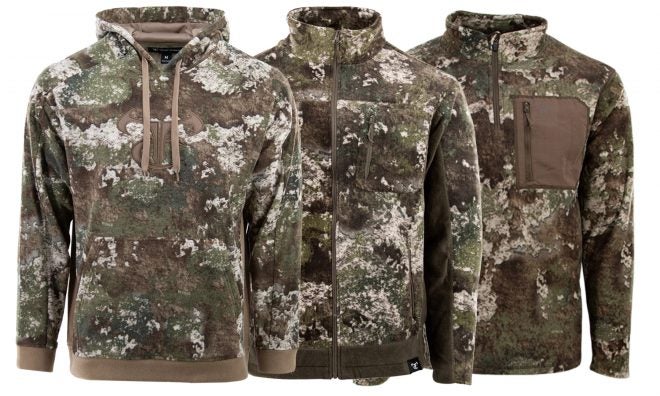 When it comes to hunting we can never have enough clothes and layers to keep ourselves warm. Mother Nature always finds a way to have a violent wind push through our clothing and chill us to the bone. To fight against that, a new TrueTimber Polar Fleece has been announced through their hunting apparel lineup that is a confluence of comfort meeting performance. Hopefully these several new clothing items can keep you warm for the remainder of this hunting season and many to come.
TrueTimber Coverage on AllOutdoor
The new TrueTimber Polar Fleece items unveiled come in an assortment of offerings. You can get a windproof jacket, hoodie, and 1/4 zip pullover in a variety of popular TrueTimber camouflage patterns like Strata, Kanati, and more. All of these vary in price from $39.99 – $59.99 with wind-blocking and ventilation technology built for whatever Mother Nature might toss at us. A short rundown of the specs, camo choices, and pricing can be read below as presented by TrueTimber:
Polar Fleece Windproof Jacket

280 GSM fleece outer shell
Windproof membrane keeps out cold air and light rain
Smooth Taffeta lining
High stand collar helps further block windchill
Full-length zipper allows for easy on and off, as well as ventilation
Available in TrueTimber Strata and Kanati camo
MSRP $59.99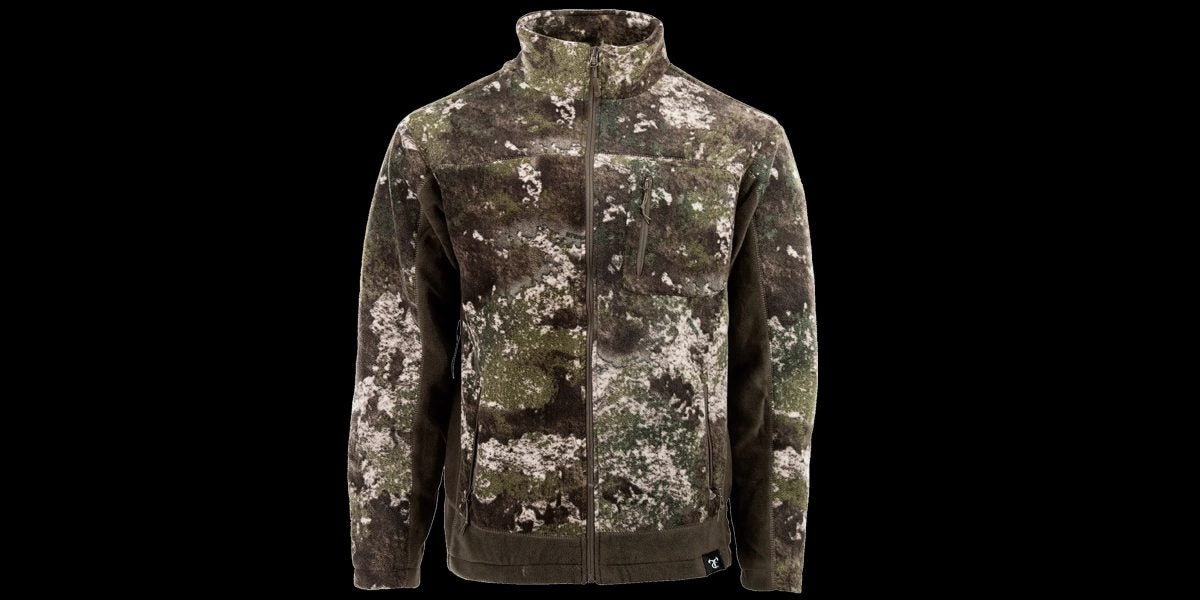 Polar Fleece Hoodie

280 GSM fleece
100% Polyester
Kangaroo pocket
Embroidered TrueTimber Logo on chest
Available in TrueTimber Strata, Kanati and Tundra camo
MSRP $39.99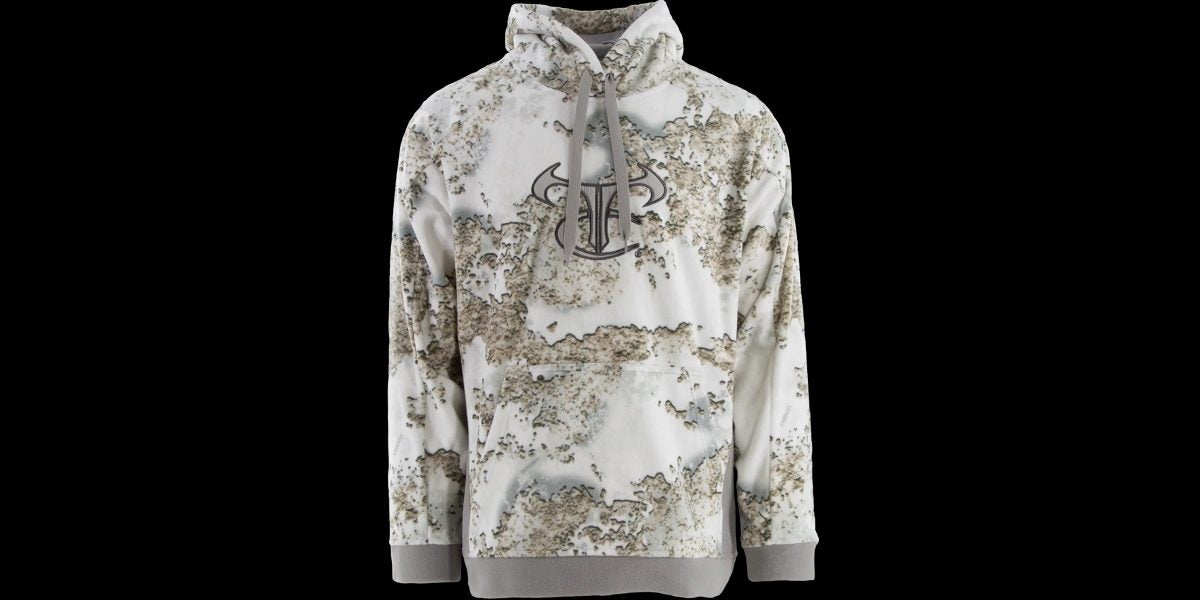 CreeSha ¼ Zip

100% Poly Polar Fleece shell
Standup collar for added warmth
Zippered Ripstop chest pocket
¼ length zipper
Available in TrueTimber Strata and Kanati camo
MSRP $39.99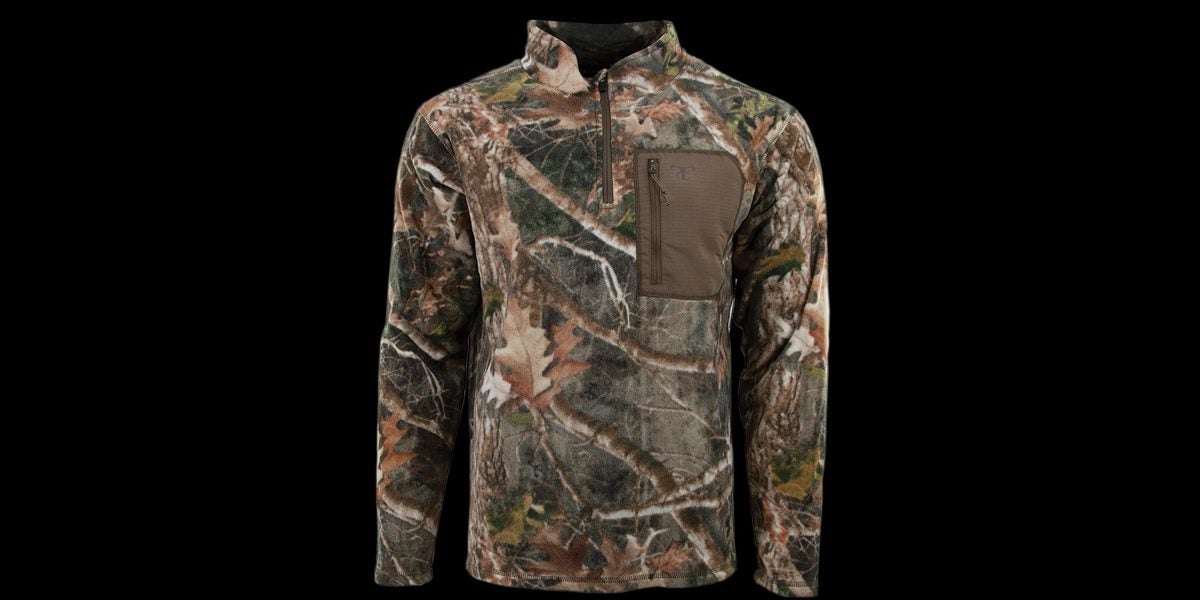 Inman, South Carolina – December 12th, 2022 – New TrueTimber Polar Fleece technology offers premium warmth and quiet performance in the woods. TrueTimber Polar Fleece fabric is designed to trap in heat while allowing silent movement, giving hunters an added edge when frigid temperatures set in. The versatile apparel line offers options to be used as outerwear, mid-layers and lifestyle pieces including the Polar Fleece Windproof Jacket, Polar Fleece Hoodie and Polar Fleece CreeSha ¼ Zip.

"With temperatures really starting to drop and the season continuing to heat up, it's so important to have the right gear for your hunt," said TrueTimber CEO Rusty Sellars. "The ability to be comfortable in the elements and stay in the field longer is often the difference between success and failure. This fleece technology delivers so much warmth and is so quiet that it's hard to beat. Polar fleece is something every hunter should have in his or her lineup."
We at AllOutdoor recently used an assortment of TrueTimber camouflage clothing to survive a frigid Maine Sea Duck hunt and it was a resounding success. With temps in the 20s and sharp winds everyday, we stayed warm the entire time we were hunting and bagged our limits on various species. With the unveiling of this new TrueTimber Polar Fleece, we believe you'd experience the same success in staying comfortable and warm as we did. As always, let us know all of your thoughts in the Comments below! We always appreciate your feedback.