August 2020 Dunstan Chestnut Food Plot Tree Update
Russ Chastain 08.18.20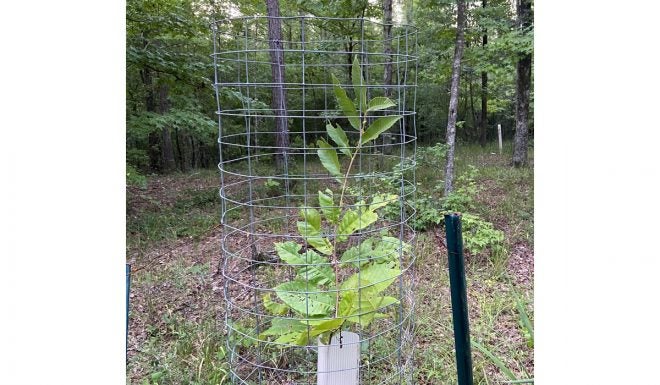 (Photo © Russ Chastain)
In November 2018, I planted 4 small Dunstan chestnut trees on my Georgia hunting property and I've been posting updates along the way. As we are nearing the two-year mark, I figured it's time to list all of the chestnut articles in chronological order:
Which brings us to now, which is August, 2020. I hadn't been on the property since April, and those 4 months can be tough… but we got a good amount of rain and the young trees were thriving. There are three trees, numbered in the order of their planting: 2, 5, and 6 (trees 1, 3, and 4 died).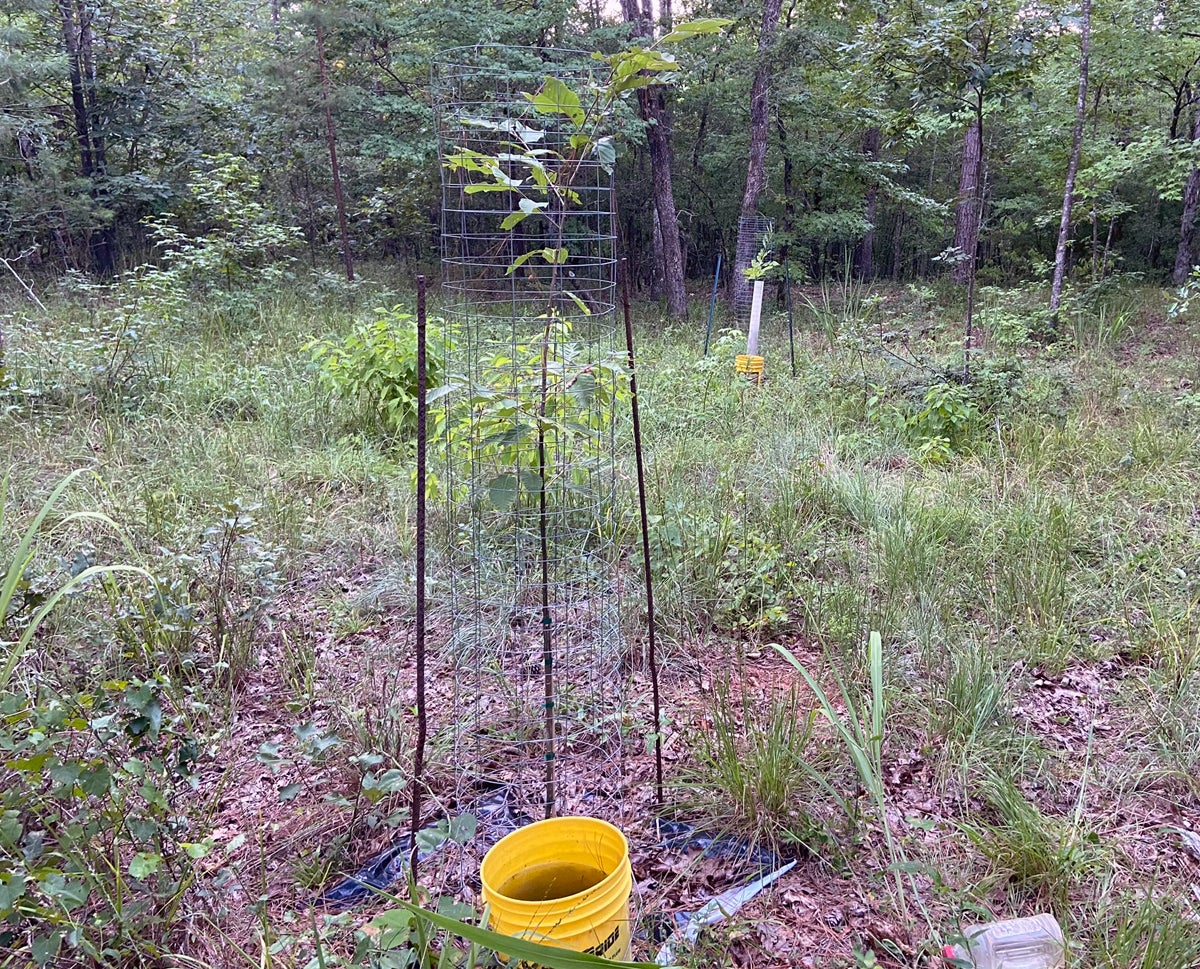 In April, tree 5 was six feet tall. It is now 7 feet tall with large leaves and it's grown up out of its protective wire cage. Some of the leaves have apparently been munched on by caterpillars, but that doesn't seem to be hurting it much.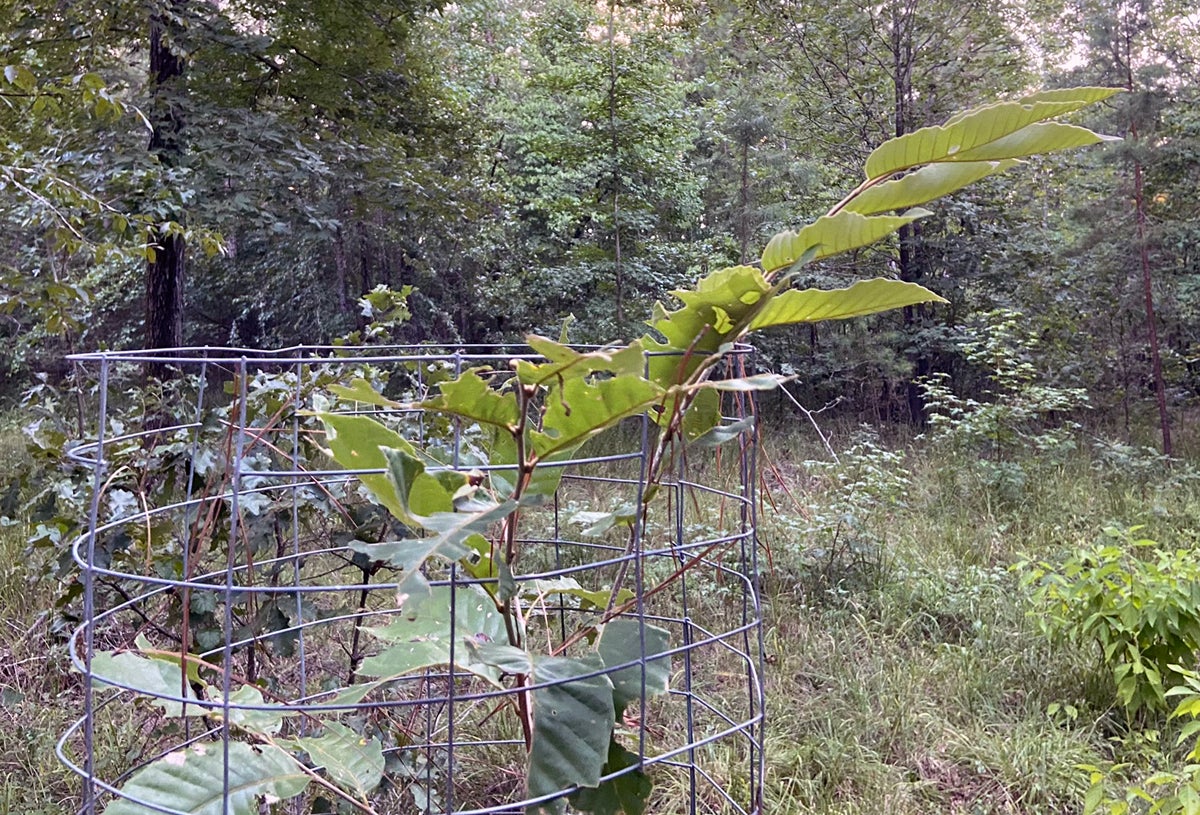 Tree 2, the only surviving original tree, was just a little ol' thing when I first planted it and hadn't grown much last time I'd visited. It grew quite a lot during summer 2020, poking its main branch/trunk through the wire of the cage. Thankfully no hungry deer had eaten its leaves; I placed it back inside the cage.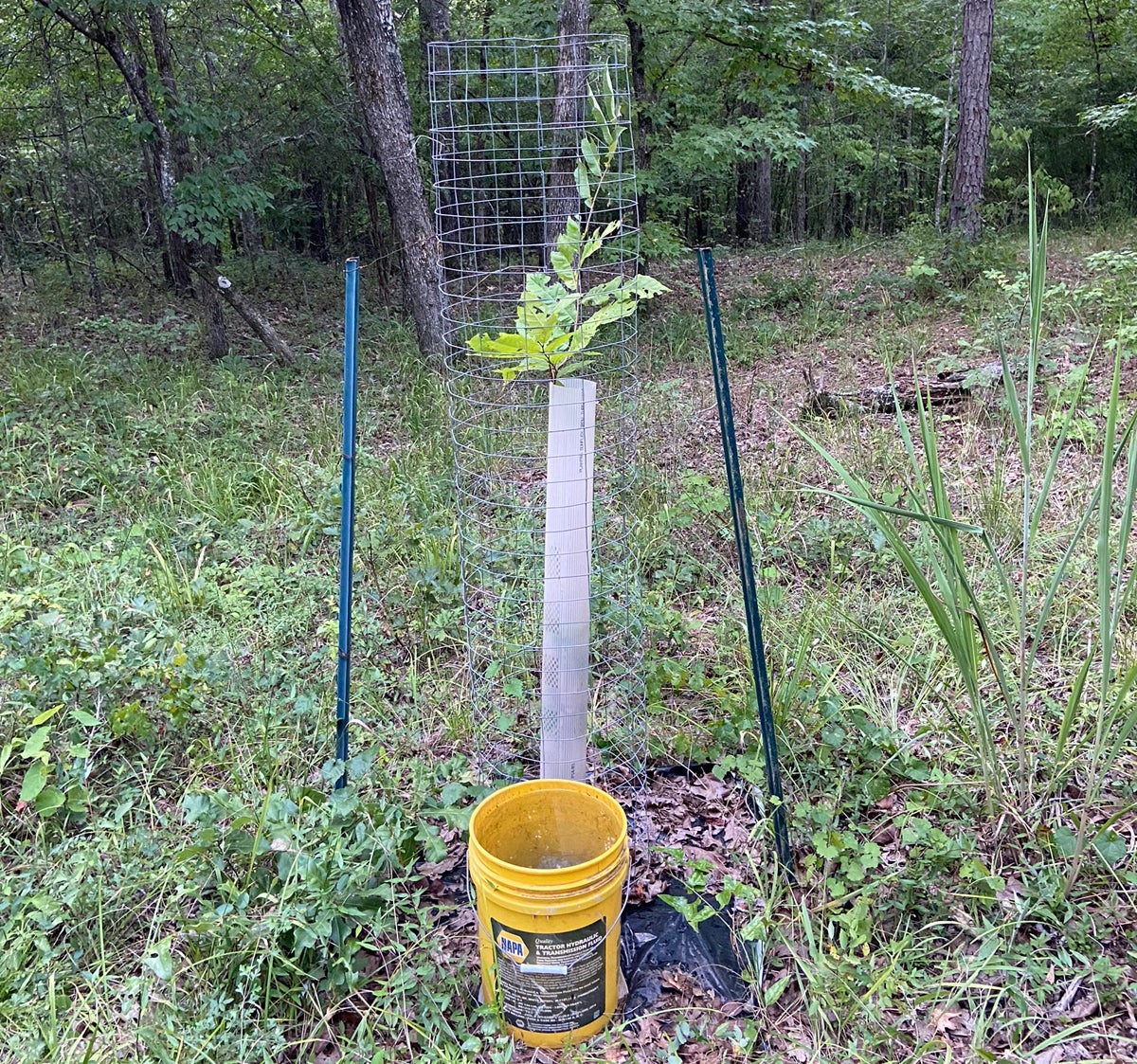 This tree is almost 6 feet tall, an increase of about two feet since spring. Nice!
Like tree 5, many of tree 2's leaves have been munched on by bugs.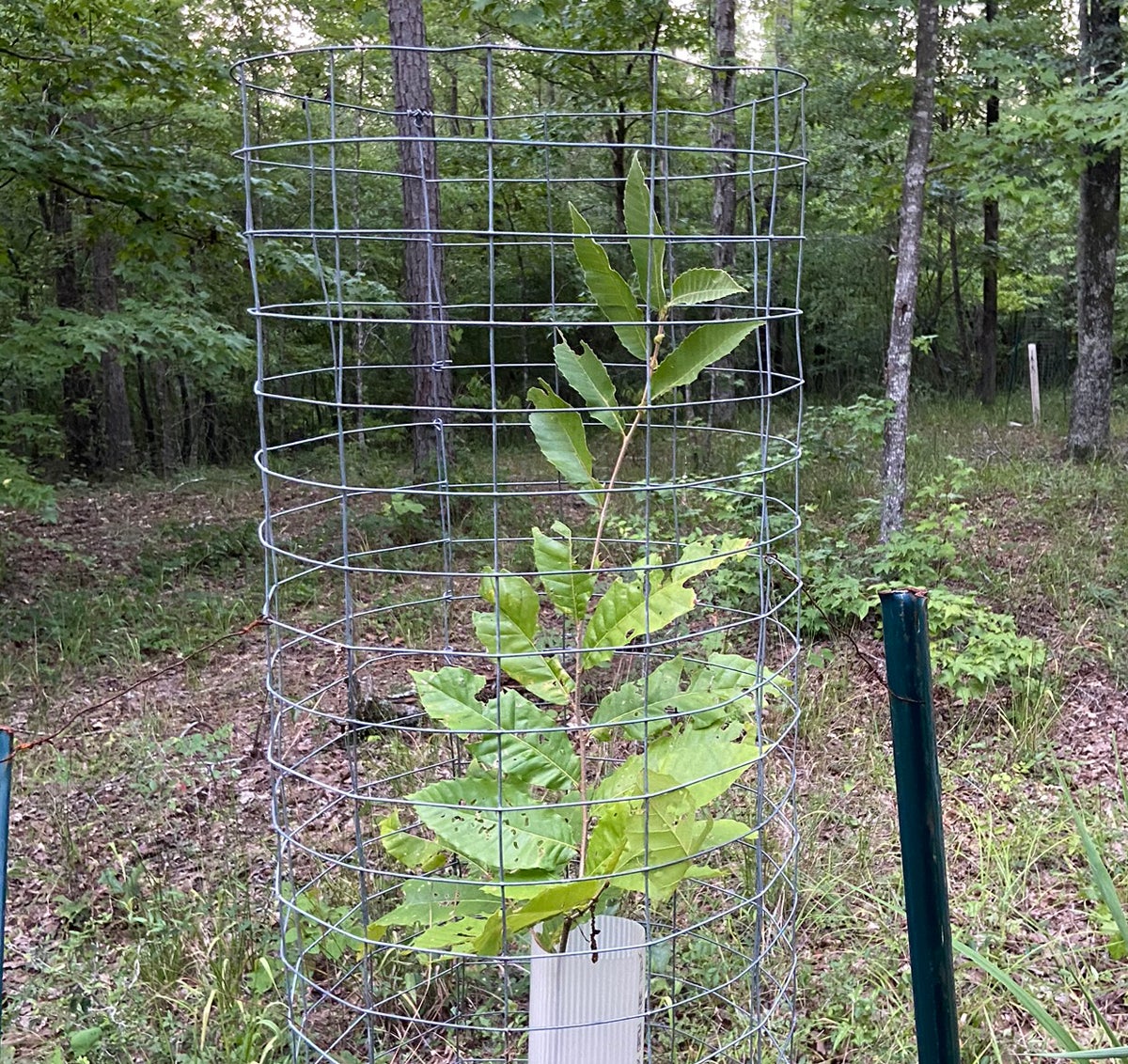 Tree 6 gave the most impressive growth spurt. It's been in the ground only 10 months or so, but in April it was about the same height as when planted, a little above 5.5 feet tall. It's now more than 7 feet tall, roughly 8 inches taller than its protective cage.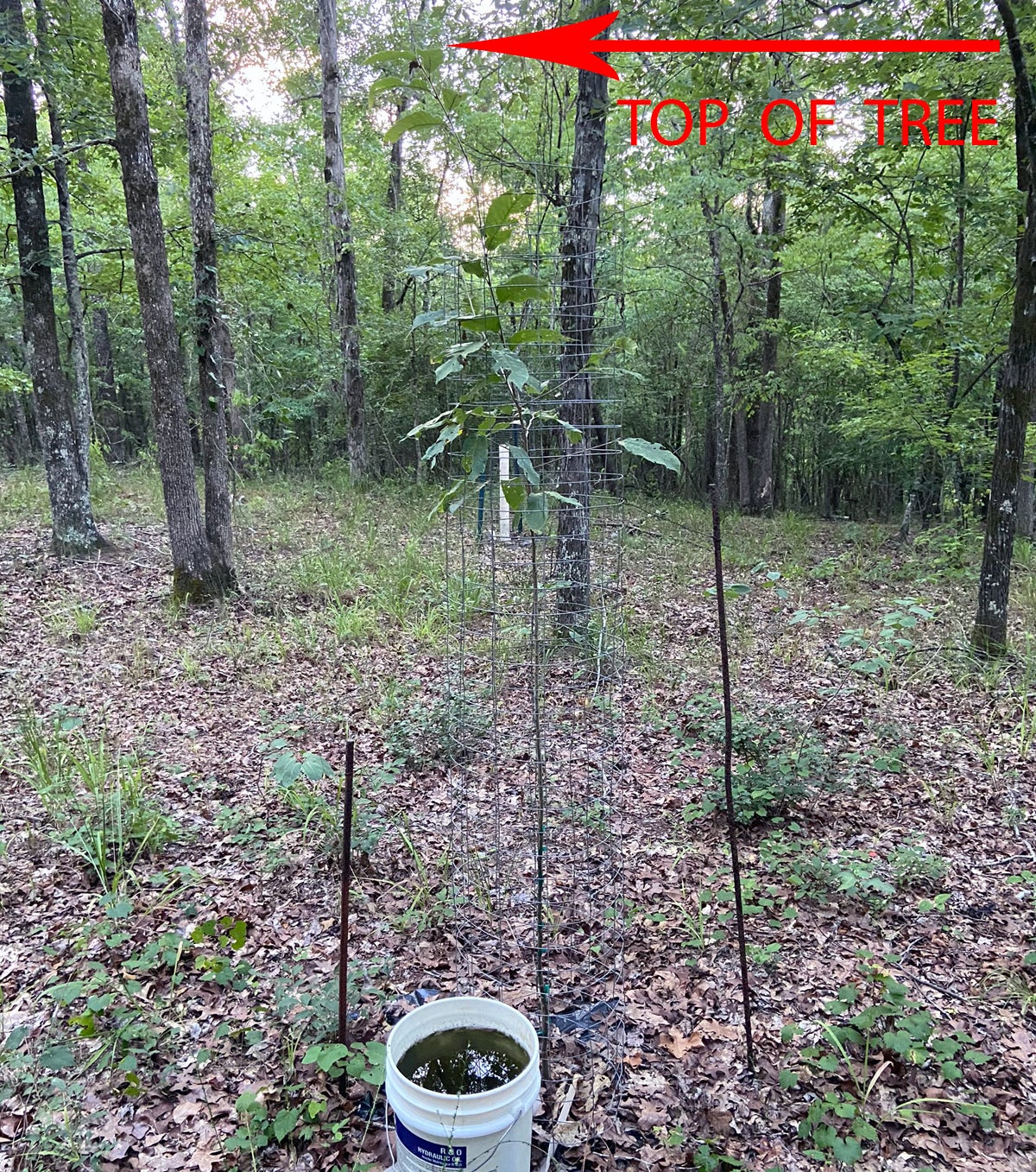 Tree 6 gets a little more shade than the others, which may or may not explain some of the differences.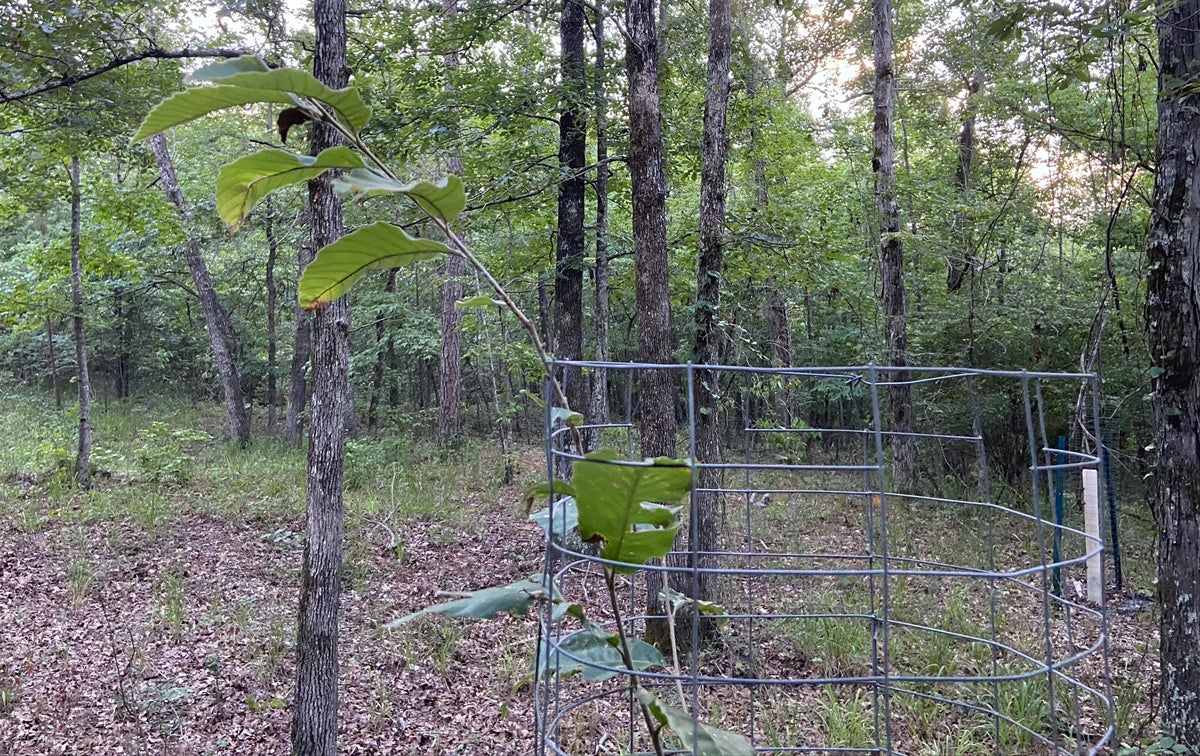 Here's hoping I'll finally see some chestnuts in a few years… and a passel of deer to go with them, which is the whole point. I'll continue to keep you posted along the way.
Happy hunting!