6 Things from SHOT 2018 That I am Definitely Getting This Year
Jon Stokes 01.30.18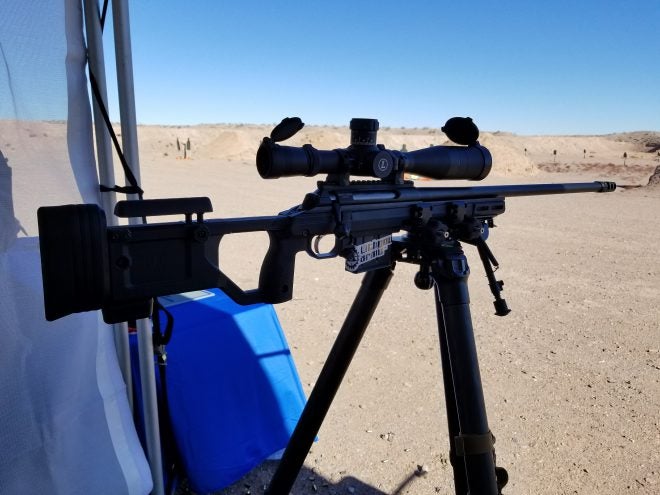 I see a lot of cool stuff every year at SHOT, but unfortunately most years I come back with a list of "want to buys" where each item on the list costs within a few bucks of $2,000.00. This year, though, I'm in a lot better shape, since my list includes a mix of items at various price points, along with at least one thing I can score a T&E unit of, to try out for a while.
So, here's the list of things that at some point this year will definitely end up at my house, even if it hair-lips all the cows in Texas.
Actually, before I go on, let me be clear what this post is not. This is not a "best of SHOT" post — we'll be doing some of those, but this isn't one of them. It's more like a "stuff that I thought was great and that I can reasonably expect to wrangle to my house this year one way or another."
LMT VBS Suppressor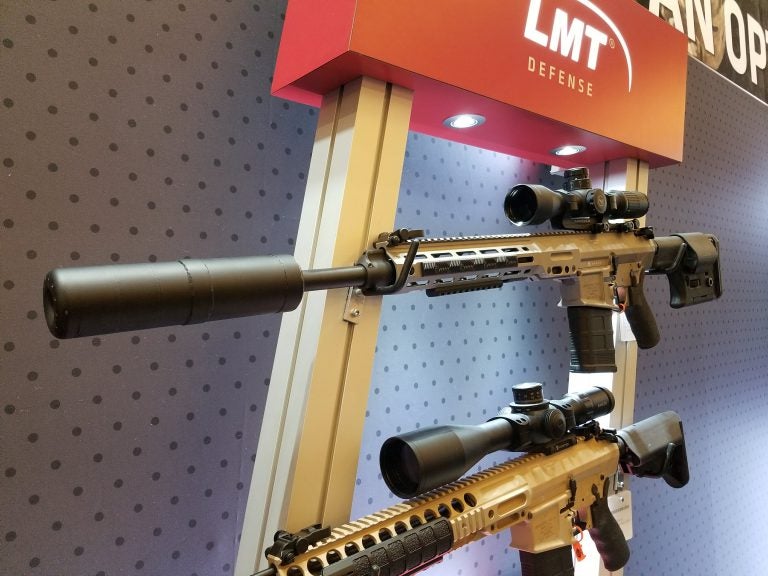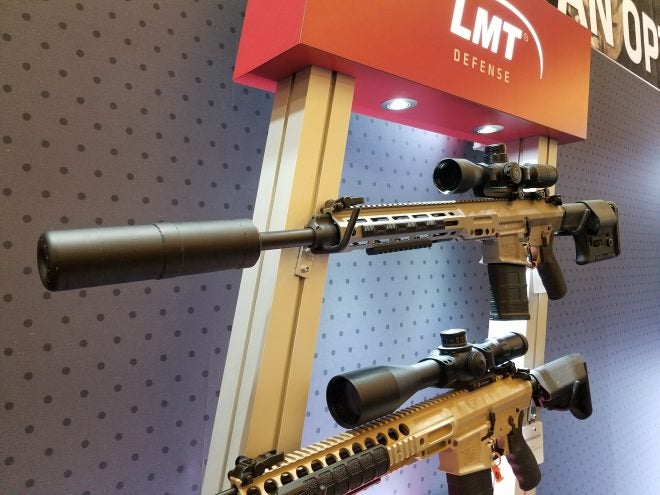 I don't yet have a price on LMT's ~3lb monster of a .30-caliber suppressor, but I'm getting one. You can read up on the suppressor's pedigree at the previous link, so I won't go into that again. Just know the wheels are already in motion, and this thing is going to make its way to my house. I guess I'll have to buy a sound meter, too, so I can properly test it. I'm open to suggestions in the comments on which sound meter to use.
Williams Blade Design Bearded Axe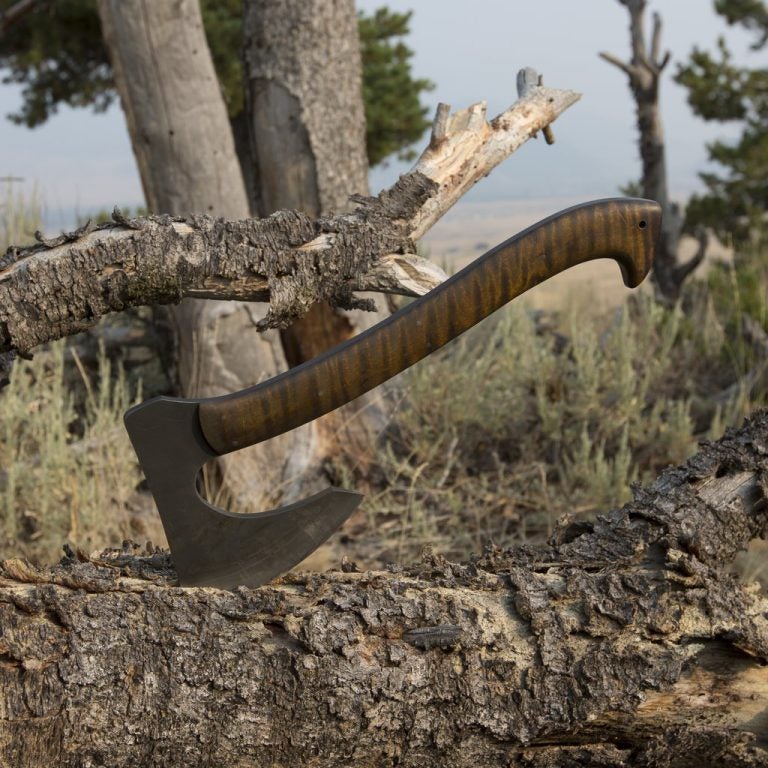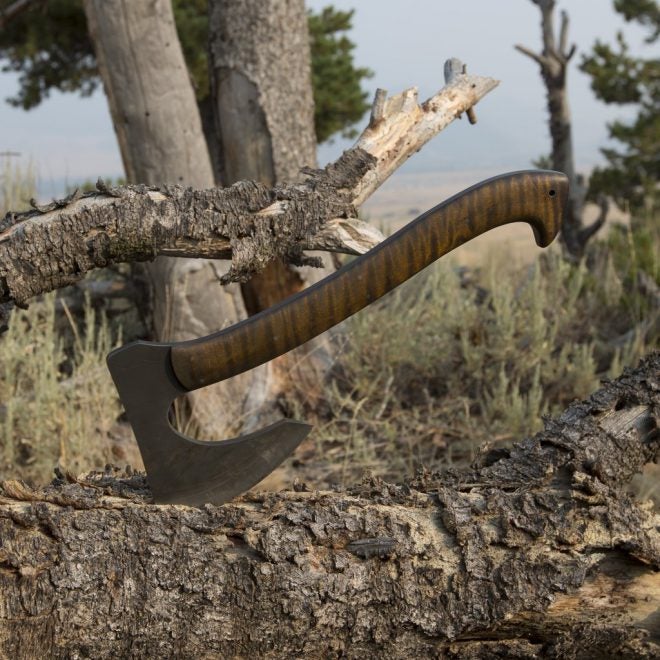 I can go ahead and link up where you'll soon be able to buy this axe now, because I reached out to the company and they're telling me they'll see that my order is in the queue when the next batch of these amazing axes go live on the site. (In my previous post I didn't link the site because I didn't want to risk you guys claiming all of them before I could get one.)
I realize that at $565 this is kind of ridiculous to some (most?) people, especially the big knife guys, but I'm a hatchet guy and my Gransfors Bruks Wilderness Axe needs a companion.
Yes, I own some +10-inch fixed-blade knives from the likes of Fallkniven and Busse Combat, but to my way of thinking any knife with a blade over ~5 inches is a weapon. If you're chopping wood with it, you're chopping wood with a weapon, which is fine if that's what you're into, but it's not what I'm into. I chop things with an axe, and stick things with a large knife (pigs, really).
Of course, this particular axe is also designed as a weapon, but it's a quality demolition tool that can also be comfortably used as a weapon. Plus, it feels great in the hand, and is deeply cool. I dunno, it spoke to me, and I want it. What else is there?
Lithgow Arms LA105 Woomera in 6.5 Creedmoor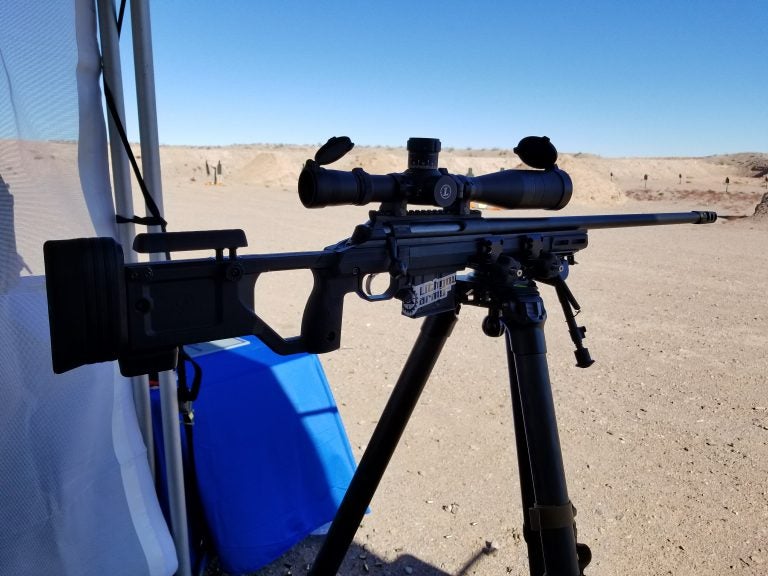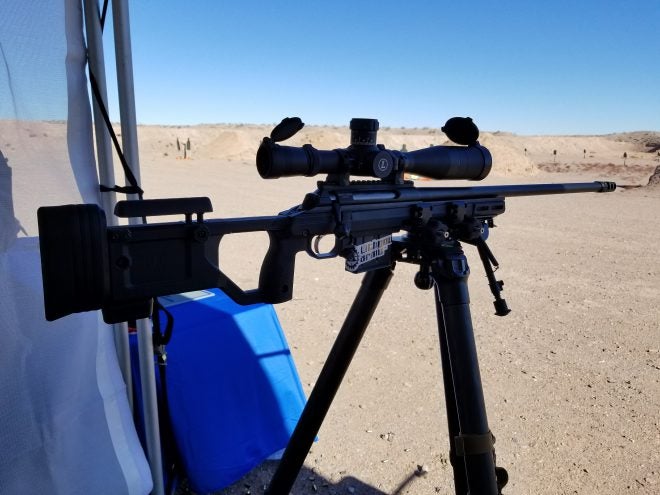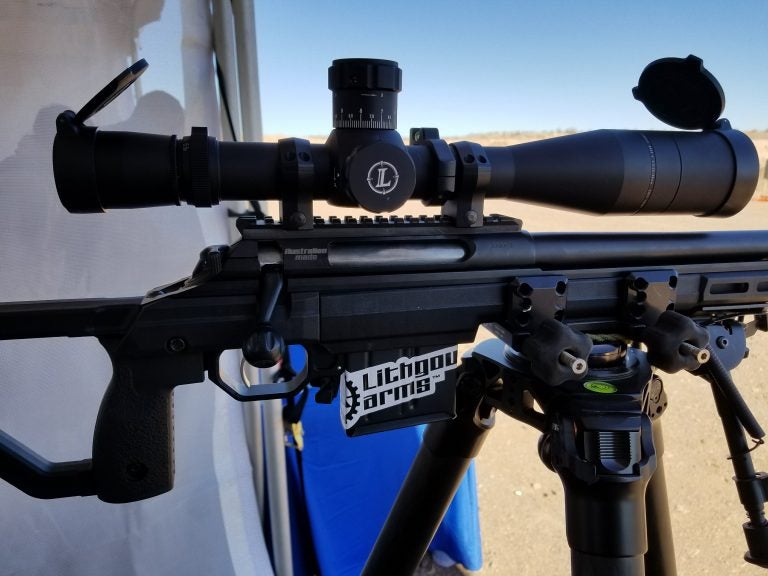 As a recent convert to the church of 6.5 Creedmoor, I'm all about picking up more guns in this great caliber. I have a Remington 700 Magpul Edition in 6.5CM for testing, but I do need something to put it up against. In fact, I'd like to do a roundup of at least three 6.5CM guns before the year is out.
The bolt action Lithgow Arms LA105 Woomera in 6.5 Creedmoor is a dream to shoot. I was every bit as impressed with this rifle as I was with the company's rimfire offering last year. In fact, I had every plan of scoring one of the company's rimfire guns last year for review, but never got to it. I'm definitely reaching out this year.
The single-stage trigger was crisp and light, it was a tack driver, and the recoil was mild. It's supposed to run about $2K MSRP, and will probably retail for considerably less. It shoots and feels like a much more expensive gun, and Lithgow has a sterling reputation.
LMT 6.5 Creedmoor Barrel for LM8MWS

Speaking of tack driver 6.5 CM guns, I got the chance to shoot the exact same LMT "AR-10"-pattern rifle that I own, the LM8MWS, but in 6.5 CM. I only took it out to 300 yards, but it was dead easy. Recoil was mild, and report was modest.
LMT never has any of the 6.5 CM barrels in stock, but I'm told they've got a new batch coming, so check the website for updates. It's definitely on my wish list, and could be a third gun for the aforementioned 6.5CM roundup.
Aimtech Warhammer (and Ultimate Truck Gun)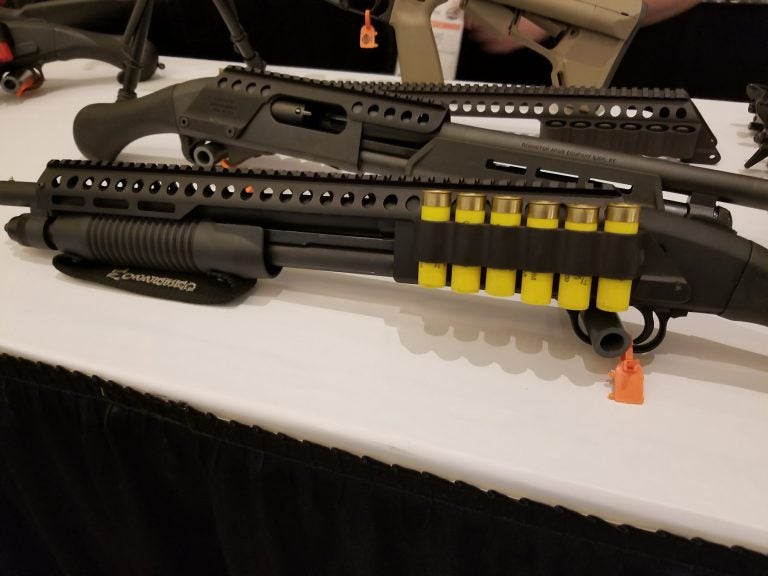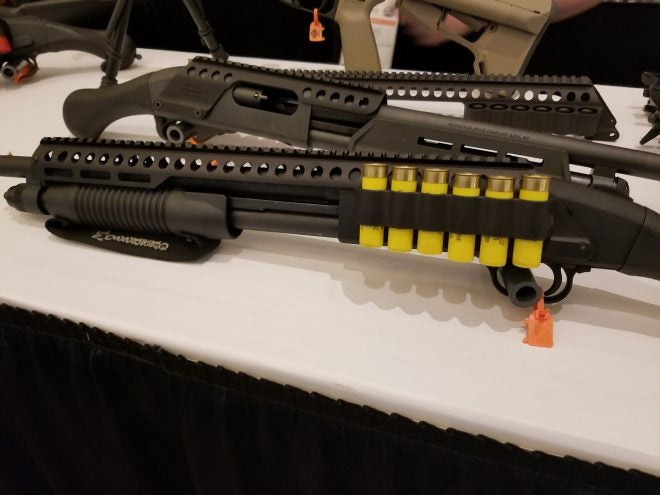 I'm doing an Ultimate Truck Gun build this year based on the Remington Tac-14, and after handling the Warhammer at SHOT and reading some reviews, I've settled on this bad boy for the aftermarket chassis.
For the curious, I'm also looking at the Wilson Combat Plus One 870 with the sling mount to get a sling on it (the Magpul forend makes this impossible as-is), and the Crimson Trace Railmaster Pro light + laser combo for aiming.
Finally, I think Robar NP3 is in the cards for a coating on the internals and externals. Since the Tac-14 counts as a pistol, Robar says they'll do the whole gun for $330.
SIG P365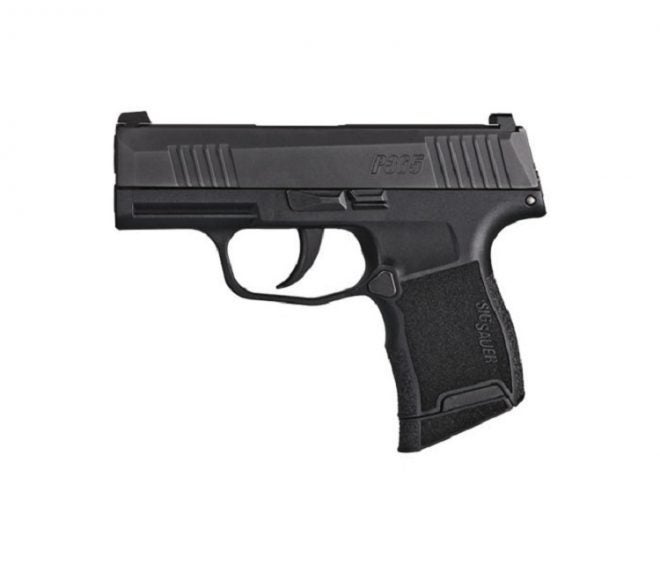 The only striker-fired pistol I own right now is the Honor Guard (with Robar NP3), and while I love it, I just don't carry it much. As for Glock, I pass by the Glock booth at Range Day every year without going in, because if I want to feel that trigger I have a staple gun in my garage at home…
Anyway, I stick with SIG's DA/SA for carry guns, both for safety reasons and because that's what I like to shoot and train with. The 320 is great, but I don't personally have big plans for one, so I was pretty "meh" about the P365 — it just didn't look like it was for me, what with my DA/SA thing.
Then I handled a P365 in the SIG booth at SHOT. What a revelation.
The P365 with a 12-round extended mag is stunningly small, yet it filled my large hands just enough that it felt comfortable and not at all cramped. It was also dense, somehow — like they had compressed and compacted a much larger gun into a small amount of space. It's hard to describe, but even unloaded it just feels like a lot of gun.
Between the gun's heft, comfort, natural pointing, and excellent trigger, I was instantly sold. Probably about once a year I pick up a handgun that I really just have to have, and this year it was that gun.
I don't know if I'll review it — I may leave that to someone else. But I'll definitely shoot it and carry it.
SHOP NOW